5 Reasons to Live in North Hollywood, California
5 Reasons to Live in North Hollywood, California
Despite its name, North Hollywood is not actually situated above Hollywood. In fact, these two places are rather different. North Hollywood is located in the San Fernando Valley, and it's bordered by other Valley neighborhoods like Valley Village, Burbank, Van Nuys, and Studio City.
North Hollywood is close enough to Los Angeles that residents can still enjoy doing activities in the city. However, it's also a retreat to suburban living for its residents. The neighborhood is made up of a variety of residents, ranging from working professionals, couples, and young families to creatives, artists, and entertainers. North Hollywood is an enclave that blends history, arts, and entertainment with a sense of community. It's San Fernando Valley's pride and joy, and it's constantly evolving as a place where people can live, work, and play.
Below are five reasons why you should live in North Hollywood.
NoHo Arts District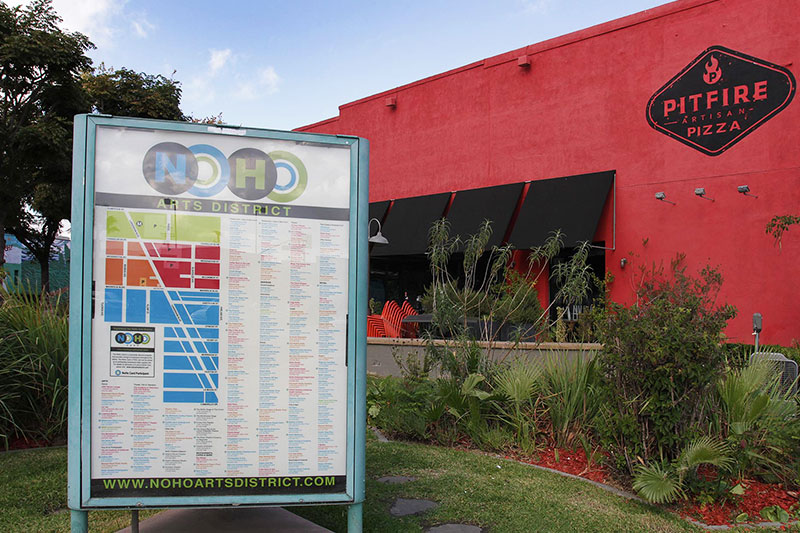 North Hollywood has come a long way over the past decade, and a central part of its transformation process is thanks to the growth of the NoHo Arts District. It all started with the El Portal Theatre, an old-school theater that first opened in 1926, which now sits at the heart of NoHo. Through the years, it was joined by new businesses, one-of-a-kind eateries, and other performance art theaters, which have successfully drawn more visitors and local artists to the neighborhood. Even though this district spans a modest one-square-mile, there are over 20 professional theaters located in the area. Some favorites include the Road Theatre Company, Zombie Joe's Underground Theater, and The Cupcake Theater.
Pedestrian-Friendly City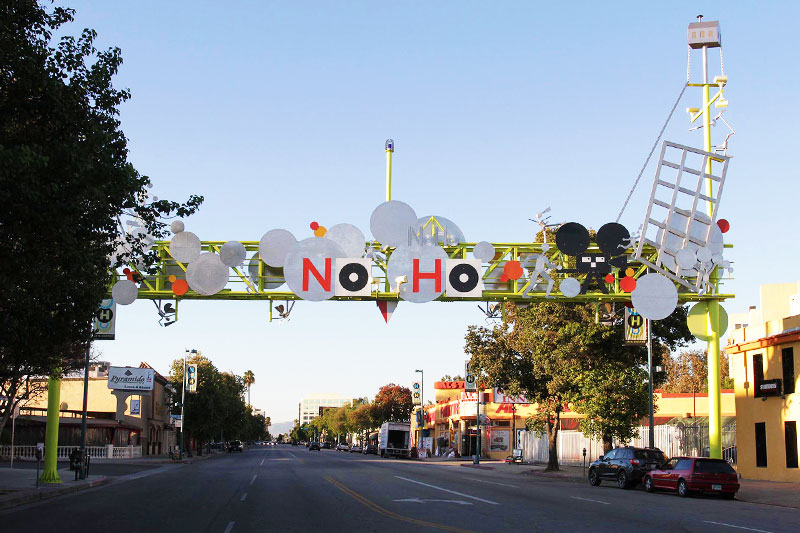 Although not all parts of North Hollywood are pedestrian-friendly, most areas have significantly improved their overall walkability in recent years. Especially with the expansion of the NoHo Arts District and the development of new condominiums and residential apartments, it's clear that North Hollywood aims to create a pedestrian-friendly atmosphere similar to Downtown Los Angeles (DTLA). Residents who live near North Hollywood's main street at Lankershim have the convenience of easily walking to grocery stores, theaters, restaurants, parks, and the Metro.
Offbeat Local Restaurants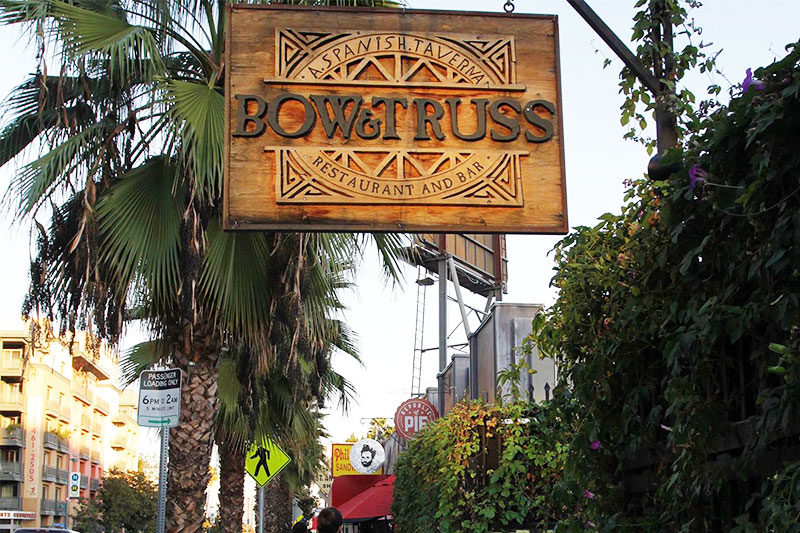 While North Hollywood offers visitors and residents the usual late-night fast food restaurants and familiar dining options, it's also a neighborhood where culinary entrepreneurs like to set up shop. From fine dining to trendy local eats, residents can experience a little bit of everything, including Italian, Lebanese, Asian, Vegetarian, Mexican, and many more. It's not unusual for visitors to stumble on a quaint little breakfast café or even a fusion taco and dessert shop. Food fanatics are flocking to this neighborhood for good eats. Popular places include Rodini Park, Hy Mart Sandwiches, and Hayat's Kitchen.
Easy Access to Transportation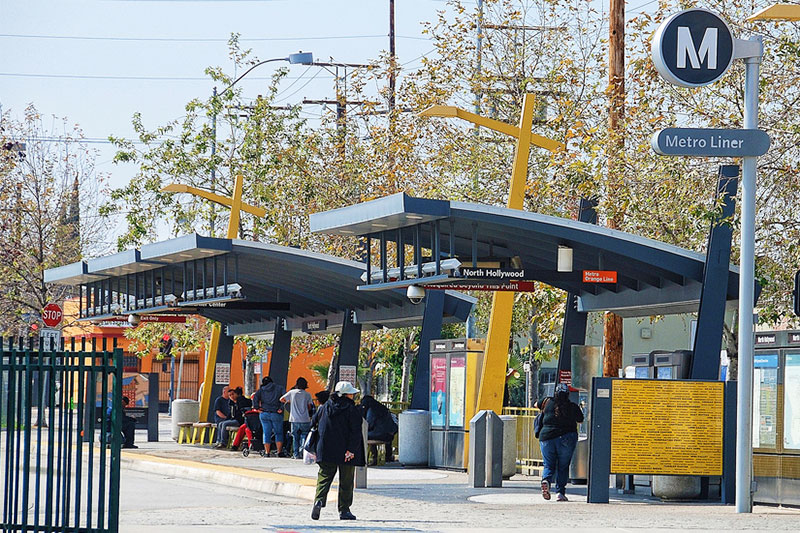 With several Metro stations and a close proximity to the Bob Hope Airport, North Hollywood is a hub when it comes to transportation. Choosing to hop on the train might even be faster (and cheaper) than driving a car to your destination. If you do decide to drive, the neighborhood is also surrounded by freeways, including the 170, 101, and 134. Although driving times vary with traffic, traveling to Hollywood from North Hollywood is just a short 15-minute drive. For those who want to go to DTLA, the Metro's Red Line service will quickly shuttle you there in under an hour.
Affordable Real Estate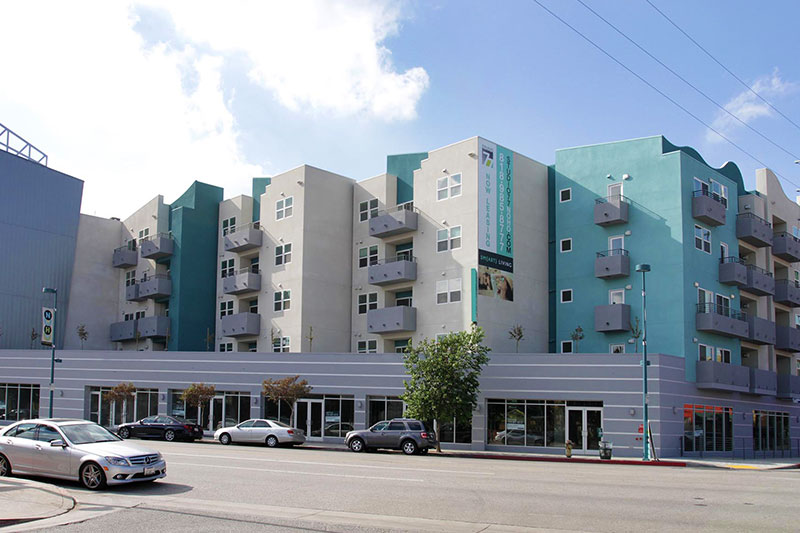 Homeowners looking for property in North Hollywood can still find a wide range of residences, from historic bungalow properties to contemporary luxury condos. The real estate in North Hollywood has grown significantly over the past decade, especially with the rise of the NoHo Arts District as well as the opening of new Metro stations. Many homes available in North Hollywood, especially closer to its arts district, are condominium complexes, but there are still single-family residences around the north side of the neighborhood. Although home prices are rising in North Hollywood, they have not yet surpassed home prices for the Los Angeles area. On average, homes in North Hollywood typically list around $599,700 compared to Los Angeles' Arts District in DTLA, which typically list around $620,000.