Los Angeles Real Estate
What happens when LA Metro builds a new station in your neighborhood?
The Los Angeles Metro Rail is the main public transportation authority that connects countless neighborhoods within Los Angeles County. It features six transportation lines, which include over 93 stations, and that's not even counting ongoing projects.
For many people living in Los Angeles, taking the subway is still relatively new. However, due to the transit company's recent expansions, locals are starting to notice the deep impacts a new Metro station might have on their neighborhood. While it's common for many areas to experience a rise in real estate prices after the arrival of a new station, there are many other things that come from it as well.
Here are six things that happen when a new Metro station rises in your neighborhood.
Developers Want to Build Nearby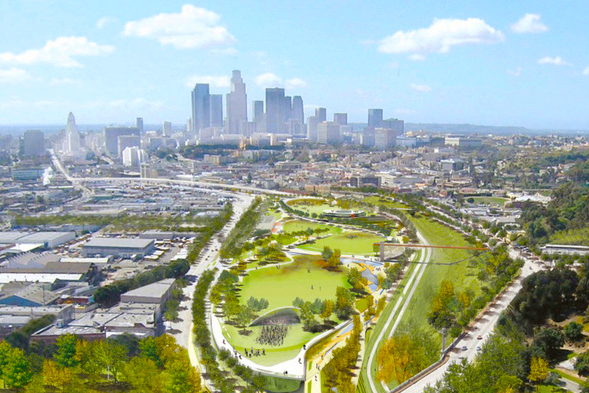 Real estate developers are always on the lookout for new hotspots to build around, and it's no surprise that they gravitate towards Metro stops. Downtown Los Angeles had always been a hub for employment opportunities, but before the rise of the area's two main transportation hubs (7th Street Metro Station and Union Station), the city had long been considered a "sleepy" town.
Eventually, developers started building luxury developments catering to corporate professionals looking to live, work, and play in DTLA, and it sparked a development surge that's still going on today. There are currently over a hundred ongoing projects happening in Downtown, and it's even spreading to surrounding neighborhoods.
More Employment Opportunities
In 2011, the Metro passed the Project Labor Agreement, which sets aside 40 percent of its construction jobs to locals residents and 10 percent to disadvantaged workers living near an existing station. The local-hire pilot program was supposed to end last year, but it was extended through March 2022. Many residents in South LA anticipate that the construction of the upcoming Crenshaw/LAX light rail line will give its locals more opportunities for employment.
Less Dependence on Cars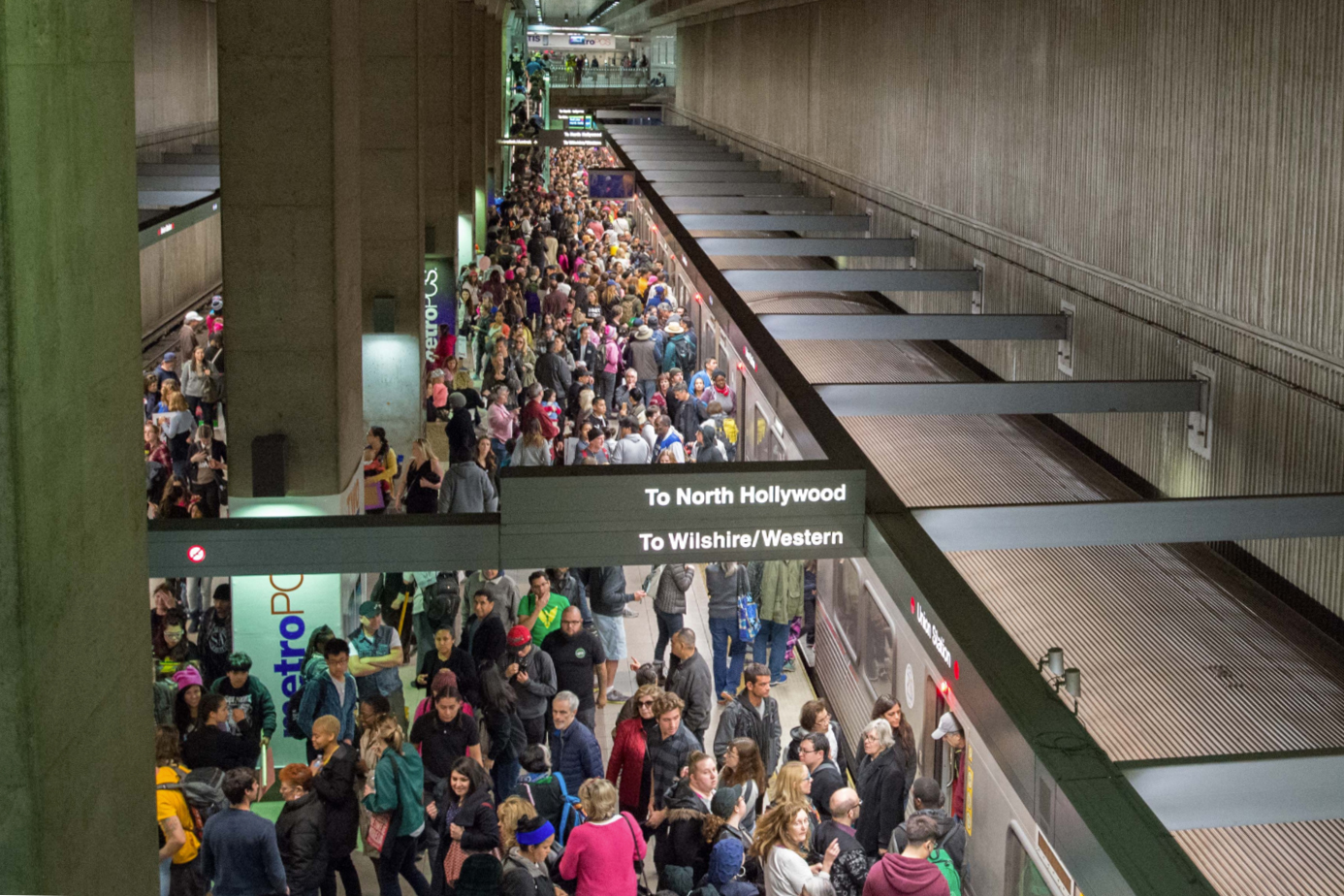 With a new station in your area, there's generally less of a need to drive. Anywhere near the city of Los Angeles, parking is either expensive, scarce, or both. Many people would rather walk or take public transportation for a low cost. In Pasadena, the city that annually hosts the Rose Bowl football game and Tournament of Roses Parade, having a Metro station nearby comes in handy, especially for those who don't want to sit in traffic or get ticketed at a meter. Pasadena currently has a total of six Gold Line stations, and the community has greatly benefitted from many pedestrian-friendly Metro projects, including its popular bike share program.
The Community Becomes More Connected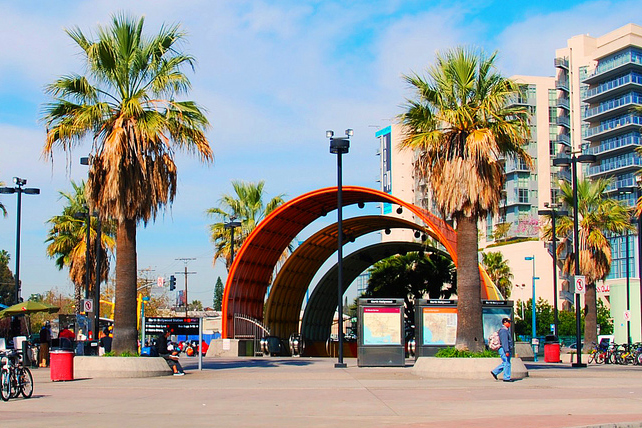 Easy access from one neighborhood to another is a luxury that many residents take for granted. Many people living in communities that are further away from the city center might choose to stay at home because it simply isn't worth the commute. This was the case for residents living in North Hollywood and Burbank, which are both completely spaced out and distanced from Los Angeles. After the Metro created it's Orange and Red Lines in what is now NoHo Arts District, the city instantly became more connected with its surrounding areas, including Downtown (25-minute ride), Hollywood (10-minute ride), the Warner Center (40-minute ride), and several other destinations throughout the San Gabriel Valley.
Residents Experience Improved Walkability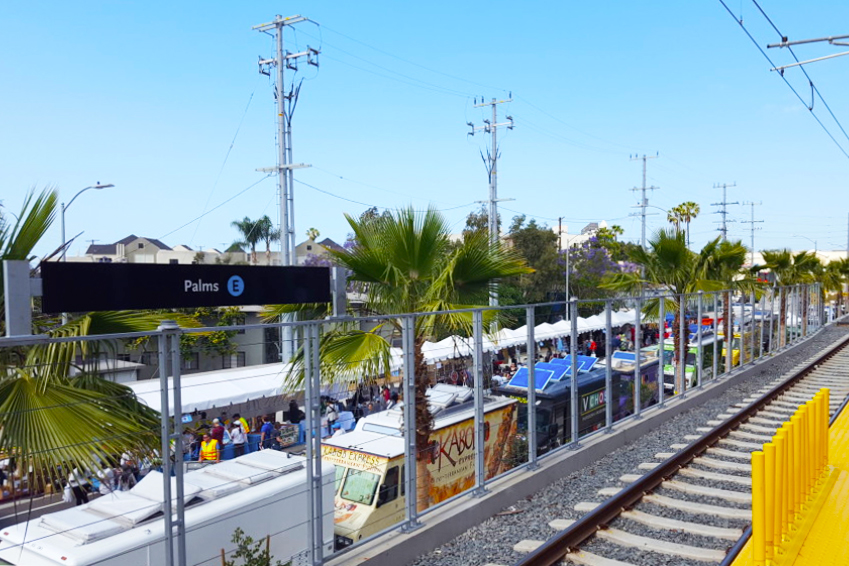 Even with neighborhoods that were considered unwalkable before, a new Metro station can help change that. A few years ago, Palms was considered one of the least walkable neighborhoods, and according to Curbed, many of the residential areas didn't even have sidewalks. However, after the recent completion of the Expo Line, which connects Culver City to the rest of Los Angeles, and with the rise in popularity of the nearby cultural hub that is Downtown Culver, Palms is officially LA's 11th-most walkable neighborhood according to Walk Score.
Neighborhood Revitalization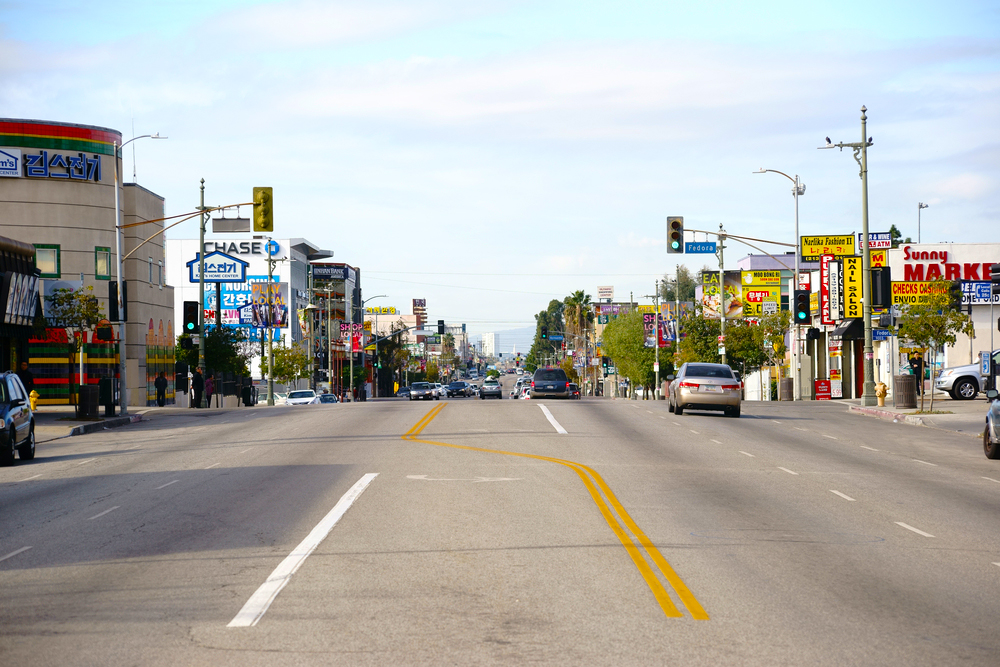 Finally, when the Metro builds a station in a neighborhood, it can even bring it back from the ashes. During the LA Riots in 1992, Koreatown was a battleground for civil unrest. Many businesses and residences went through looting and arson, which resulted in an estimated $1 billion in losses. However, with the arrival of several Metro Rapid Bus Lines and the Metro Red Line station at Wilshire/Vermont, many business owners and residents eventually moved back to K-Town. Now, big developers are reinvesting in the neighborhood as there are over 40 projects under development here.