Is anyone noticing the development boom in LA's Westlake neighborhood?
Is anyone noticing the development boom in LA's Westlake neighborhood?
The Westlake neighborhood, which is nestled between Downtown and Koreatown, is one of Los Angeles' most densely populated communities. It's known for its seemingly endless streets of small businesses, with pop-up stands selling everything from household cleaning supplies and cell phone cases to freshly made empanadas and pastrami.
For the most part, Westlake has remained untouched for a long time. However, throughout the past year, the neighborhood has seen a number of changes. These developments might be due to the district's overall proximity to a thriving Downtown, which is going through its own revolution at the moment. Regardless, the development boom happening in Westlake can no longer be ignored.
Here's a list of everything that's happened in the neighborhood this past year.
Relighting of Hotel Californian Sign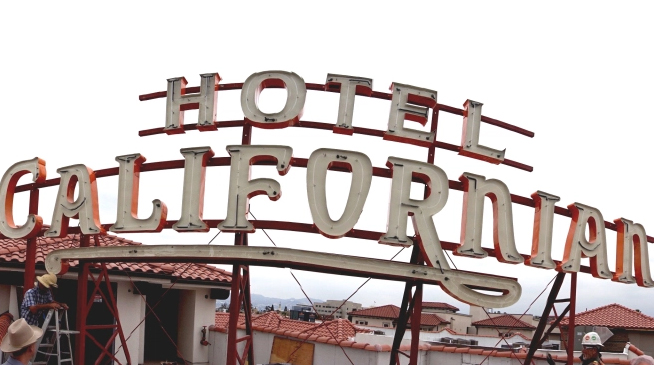 The first step towards Westlake's restoration happened last March, when the massive neon Hotel Californian Sign at the newly constructed affordable housing complex Paseo at Californian, was relit after years of darkness. The 40-foot sign was what remained of the former Hotel Californian on 6th and Bonnie Brae after its destruction from an arson fire in 1995.
The Iconic Westlake Theatre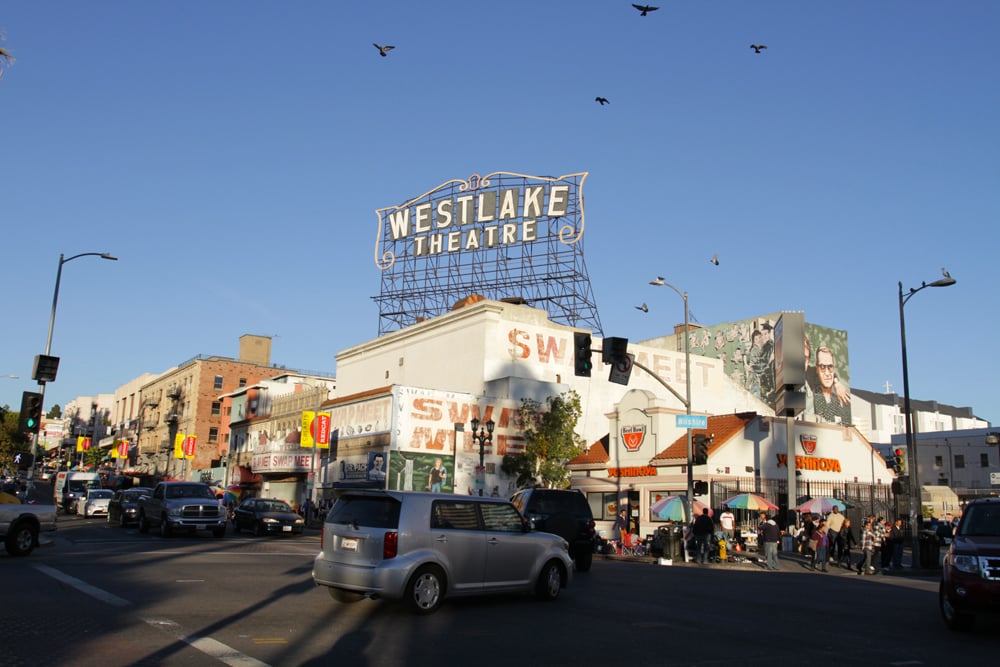 Last August, CRA/LA, a government agency created by California for restoring vacant structures, announced a call for bids for the iconic Westlake Theatre. The historic Spanish-style theater sits in the middle of Westlake, and although there hasn't been news about what will happen to the structure, the property is very close to seeing a restoration. It was listed as a Historic-Cultural Monument by the Los Angeles Cultural Heritage Commission in 1991.
New Scrambled Crosswalks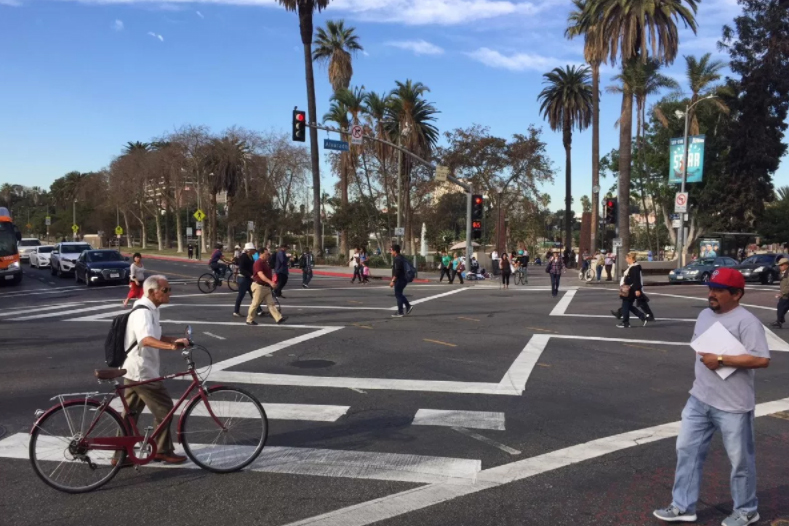 In an effort to improve infrastructure for pedestrians and cyclists regularly passing through the busy neighborhood, the Los Angeles Department of Transportation installed three new scramble crosswalks last year. The new crosswalks received a stamp of approval from longtime locals in the neighborhood, though many residents say the improvements were long overdue. Now, pedestrians traveling through intersections along Alvarado at 6th, 7th, and Wilshire Boulevard can have a bit more breathing room while crossing through the traffic-congested streets during peak hours.
The Lake on Wilshire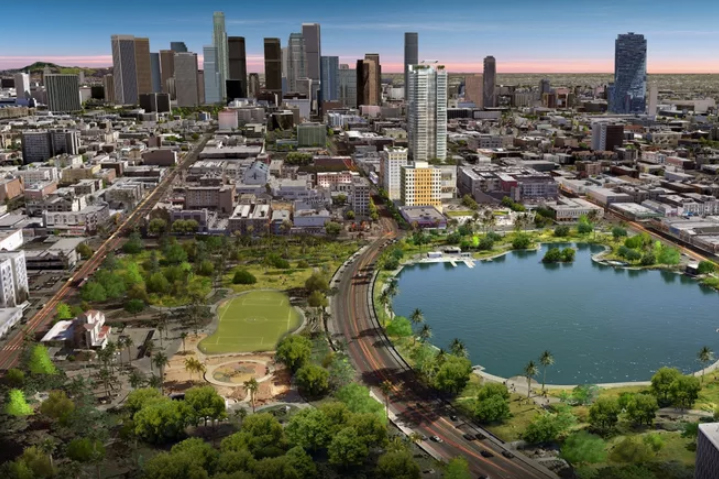 This proposal for a new mixed-use development at Wilshire and Bonnie Brae was first approved by Westlake's City Council last October. The transformative project, which is being led by property owner and developer Dr. Walter Jayasinghe, is expected to revamp an existing 14-story commercial building into a 220-room hotel. The Lake on Wilshire will bring a multicultural and performing arts center and a new 41-story residential high-rise to the neighborhood, with 39 dwelling units set aside for affordable housing.
Massive Mixed-Use Development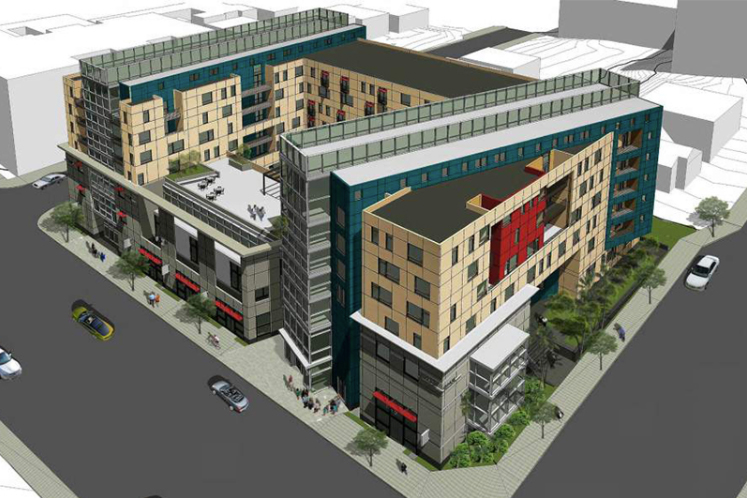 According to a recent recommendation report, another proposal to construct a mixed-use complex was first proposed to the district's City Council towards the end of last year. The planned development, which is being designed by M2A Architects, is expected to bring an estimated 173 multi-family residential units, 37,000 square feet of commercial and retail space, and a three-level parking garage to Olympic and Hoover.