Phoenix Real Estate
5 Reasons to Move to Old Town, Scottsdale
Old Town is one of the most charismatic places in the greater Phoenix area, thanks to its Wild West atmosphere with stucco buildings and businesses resembling traditional cowboy barns. It's also one of the most popular neighborhoods in Scottsdale due to its prime location that overlaps with parts of Downtown Scottsdale.
If you're looking for a community with a wide selection of amenities and recreation, great walkability, and quick access to transportation, look no further. Here are five reasons you should consider moving to Old Town Scottsdale.
Affordable Homes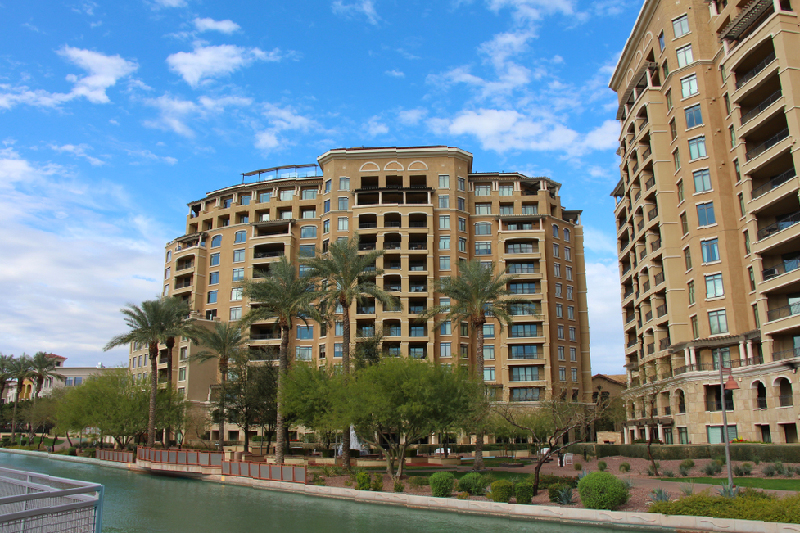 With a median sale price in the mid $300s, Old Town is one of the city's more affordable neighborhoods where homebuyers can find a variety of home styles. Located in an urban area, Old Town consists of mostly mid-rise condo buildings, townhouses, lofts, and a few detached residences with modern designs that blend perfectly with the area's urban surroundings.
The neighborhood is known to have a mix of new construction residences built within the past few years and priced well over $1 million as well as older properties built in the 1950s that are priced in the low to high $200s.
Prime Location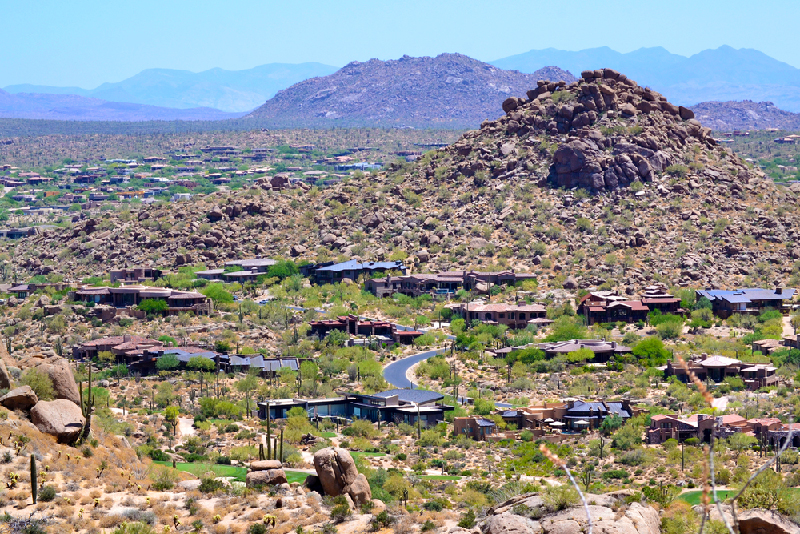 In addition to reasonably priced homes, Old Town also enjoys a prime location, offering residents the best of both worlds: residential and urban. The neighborhood is located just a few minutes away from the commercial hub of Old Town, yet it offers a quiet retreat from noise and traffic.
Old Town also offers residents quick access to Loop 101, a freeway that encompasses the majority of the Metropolitan Phoenix Area and connects several nearby suburban cities such as Glendale, Mesa, Chandler, and Tempe. Locals can also drive to Phoenix in about 30 minutes.
Old Town also overlaps with Downtown Scottsdale, which provides additional access to public transportation options including the Scottsdale Trolley System and the Valley Metro Transit. There are several bus routes via the Valley Metro that connect to Downtown Phoenix, Camelback Ranch, South Scottsdale, and Tempe, among other areas. The Old Town Trolley is the area's most popular mode of transportation that will transport you for free through Old Town, the Arts District, Fifth Avenue, and Scottsdale Fashion Square.
Thriving Art Scene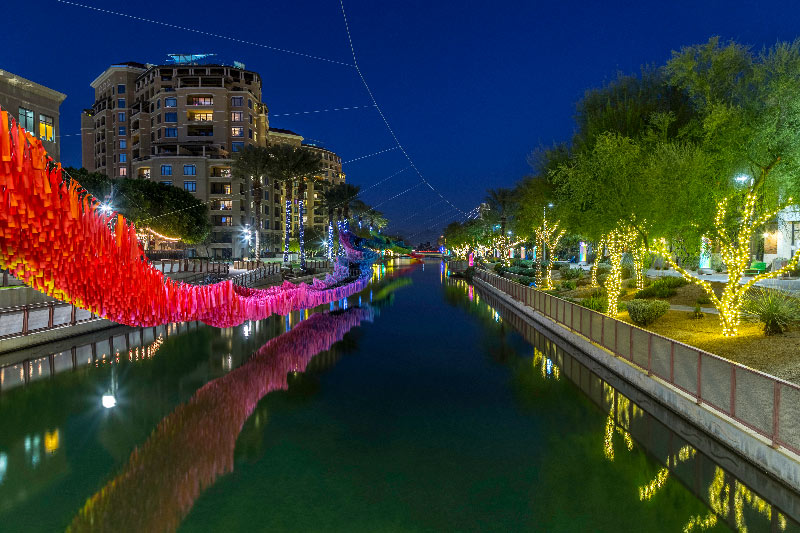 Known by locals as the art mecca of Scottsdale, Old Town is famous for its historic buildings as well as its impressive collection of art galleries along Main Street in the Arts District. Here, you'll find Pejman Gallery where art work from American artist Bob Pejman—as well as other leading American and European artists—is exhibited.
The Marshall Gallery of Fine Arts has been a staple in the community for the past 20 years and features a diverse collection of contemporary, traditional, and southwestern art. The gallery also regularly hosts events and fundraisers that benefit the local community.
Old Town is also home to the Scottsdale Museum of Contemporary Art, which features rotating exhibits ranging from contemporary art to architecture and design from both local and international artists.
Every Thursday between 7 p.m. and 9 p.m., the Scottsdale Arts District holds the Scottsdale ArtWalk, which is located along Main Street and Marshall Way. This weekly event allows members of the Scottsdale Gallery Association to open their gallery and studio doors to the public to showcase their best and latest creative works of art.
Shop Local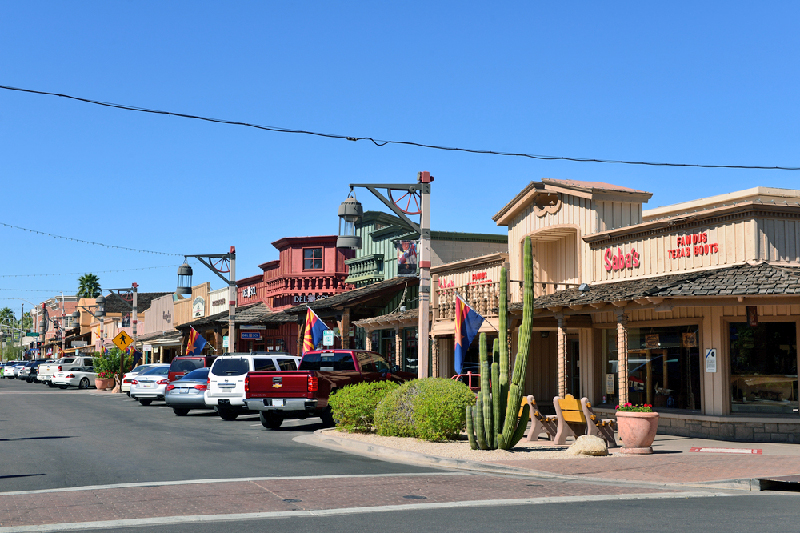 Old Town is also known for its wide selection of small businesses, where you'll find one-of-a-kind products and locally made items. If you're looking for handmade Mexican gifts and home decor or Native American jewelry, pottery, and art, Kactus Jock, Bischoff's Shade of the West, and Mexican Imports are top choices. You'll find everything from unique Arizona souvenirs and spicy Southwest sauces to western boots and apparel for the whole family.
Great Dining and Social Scene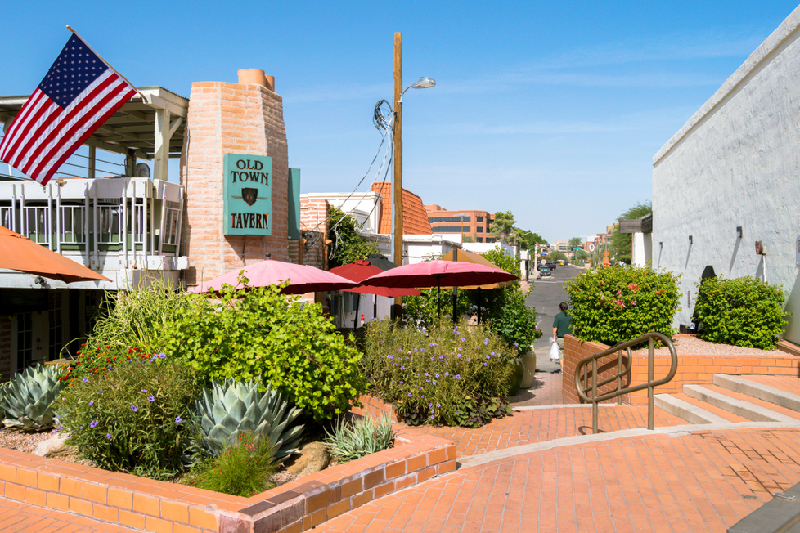 Old Town also has a lively social and dining scene. Ranging from casual to upscale, restaurant and bar options can mostly be found along East 1st Avenue, Main Street, and Scottsdale Road.
The family-owned and -operated restaurant Cafe Monarch provides an elegant setting and a rotating menu featuring sustainable and locally sourced, organic ingredients. It's also one of the most well-known upscale restaurants in the area.
But if you'd rather shop for your ingredients and cook at home, then stopping by the Old Town Farmers Market is a must. Held every Saturday from 8 a.m. to 1 p.m, this farmers market is a great place in the neighborhood to stock up on fresh produce, freshly baked bread, artisan cheeses, and seasonal specialties.
If you're a coffee aficionado, Old Town Scottsdale also has a thriving coffee scene. A local favorite is Cartel Coffee Lab—it's known for their in-house roasted coffee and happy hour specials. Also, Berdena's is a specialty coffee shop that's famous for its tasty breakfast menu items, like avocado toast, served along with its signature brews.
Old Town also offers a lively nightlife scene. When you're in the mood for dancing, check out Beverly on Main, a hip cocktail lounge with live DJ music as well as a gastropub menu and craft cocktails. If you're looking for a casual night out with friends, Old Town Tavern is fun option. This local watering hole offers a cozy atmosphere, live music from local artists nine times a week, a full bar, and a spacious outdoor patio and upper deck.