Phoenix Local Life
5 Reasons Tucson is a Great City for Dog Owners
With over 60 million homeowners opening their homes to dogs, and as National Dog Day nears on August 26, SmartAsset set out to find the most dog-friendly city in the U.S. And though most Tucson residents won't be surprised to know the city climbed the ranks to receive the highest honor, you may be wondering what exactly makes a city the most dog-friendly?
Thanks to its affordability and numerous dog-friendly amenities, Tucson earned a perfect score on the list. And while some neighborhoods in the city stand out especially for pooches and their owners, the city as a whole has something to offer every family with a pet. Here are five reasons why Tucson is a great city for dog owners.
Homes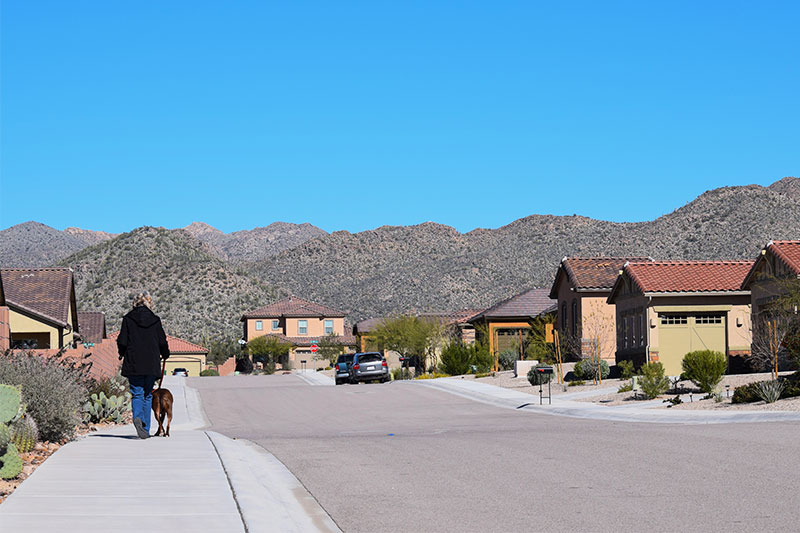 Tucson is the most affordable city among the top 10 dog-friendly cities list, according to the SmartAsset study. With Tucson offering homebuyers affordable homes, pet owners will have extra money in their pockets to splurge on their pup. Neighborhoods like Arroyo Chico, South Tucson, Miles, Southeast Tucson, and Rincon Heights are just a few of the city's neighborhoods where median home prices are under $200,000. Tucson also has a mixture of home styles that cater to various buyers as well as their pets. Many homes have swimming pools that are perfect for your dog to cool off during the summer heat, and some have ample backyards where your furry family member can roam free. It's also possible to have a pet in smaller, high-density condos thanks to their locations near trails and dog parks.
Dog-Friendly Restaurants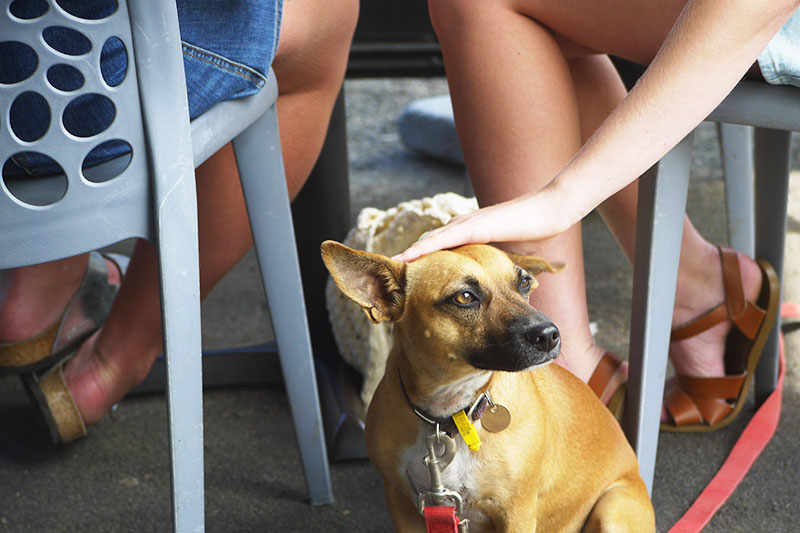 There are about 246 dog-friendly restaurants in Tucson, and while pretty much any restaurant in the city will let you to sit in the outdoor patio with your pet, residents of University and Downtown have multiple restaurants where they can chill with their pup. From cafes and bars to trendy eateries, you can rest assured knowing you don't have to leave your dog at home when you want to go out to dinner or for a night cap. Barrio Brewing Company will bring your pooch a fresh bowl of water, while Batch Cafe and Bar lets you enjoy doughnuts or whiskey in the company of your best companion.
For a memorable experience with your pup, purchase a membership to the Tucson Botanical Gardens, which includes daily admission for your dog throughout the summer, and then you both can enjoy Cafe Botanica where your dog can have a freshly made dog biscuit and bowl of water. While you're in North Tucson, stop by Frank's and Francisco's Restaurant, which is known for being dog-friendly and has earned great reviews on the BringFido. The restaurant has a several water bowls and a small outdoor patio with some lawn in front so your pooch can lounge while you dine.
And when you need quality care for your dog while you're out of town, you can drop them off at Dawg House in North Tucson by Mansfield Heights, for overnight stays or doggie daycare. Dawg House offers a live-feed webcam so you can check in on your pet during the day, allowing you to keep a close eye and never miss a moment. With 3,500 square-feet of open play space, you'll be glad to pick up your well-cared for (and probably exhausted) pet at the end of their stay.
Pet-Friendly Shops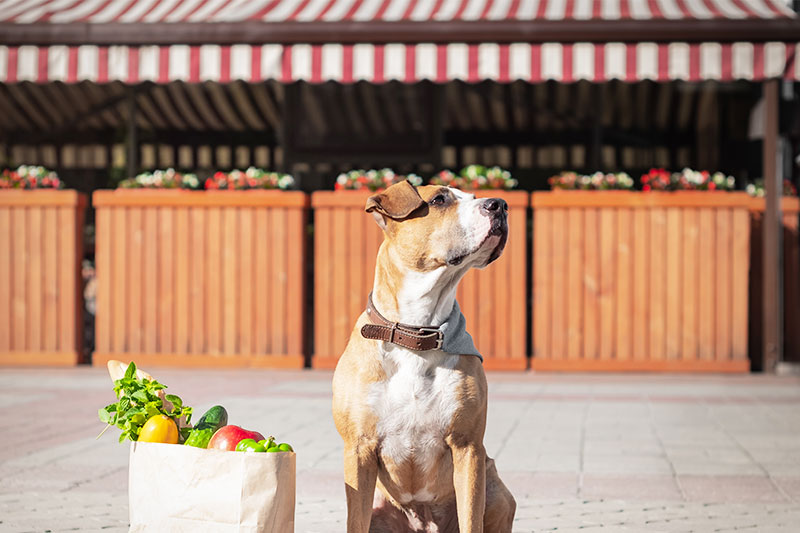 The city also has four dog-friendly shopping centers, making it easy for pet owners to run errands with their dog in tow. In East Tucson by the Avondale neighborhood, you can stroll the aisles with your dog at Summit Hut while planning your next adventure. Then, head a couple of blocks east to Bookman's Exchange. As long as your pet is on a leash, you can peruse music, books, instruments, and games.
For upscale shopping try La Encantada, the pet-friendly outdoor mall adjacent to the Foothills. During the holidays, you can take your pet to have a picture taken with Santa, or visit Pawsh—the non-profit pet supply store where the proceeds go toward the Humane Society.
Dog Park Central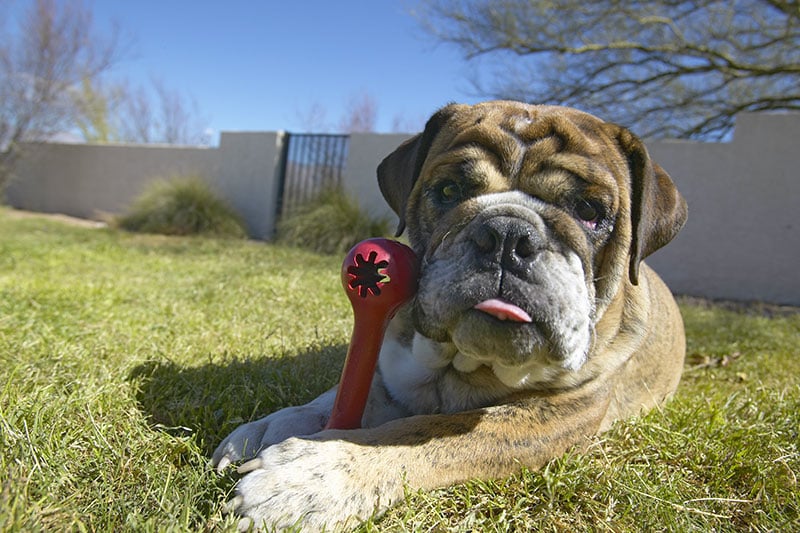 Tucson has numerous dog parks throughout major sections of the city, with seven operated and maintained by the City of Tucson. Looking to take advantage of a long afternoon? You may want to head to Mike's Corner Playground Dog Park in Reid Park, which is tucked between the San Gabriel and Broadmoor Broadway neighborhoods.The park is divided into smaller and larger dog park sections, and there are plenty of shaded trees and benches.
Those looking for a little more rugged park space where your dog can chase lizards and squirrels can head to Smiling Dog Ranch Dog Park near River Oak Estates. The park offers a clean environment that consists of a concrete tunnel and water fountain, perfect for active pups. Finally, the top Tucson dog park chosen by Rover can be found in West Tucson at Christopher Columbus Park. The one-acre park features a dog park with designated large and small dog areas, a Fido fountain, scrambling area, and shade ramada. And with the Silverbell Lake, you can have fun throwing a ball or frisbees to your dog while they splash around the water.
Dog-Friendly Trails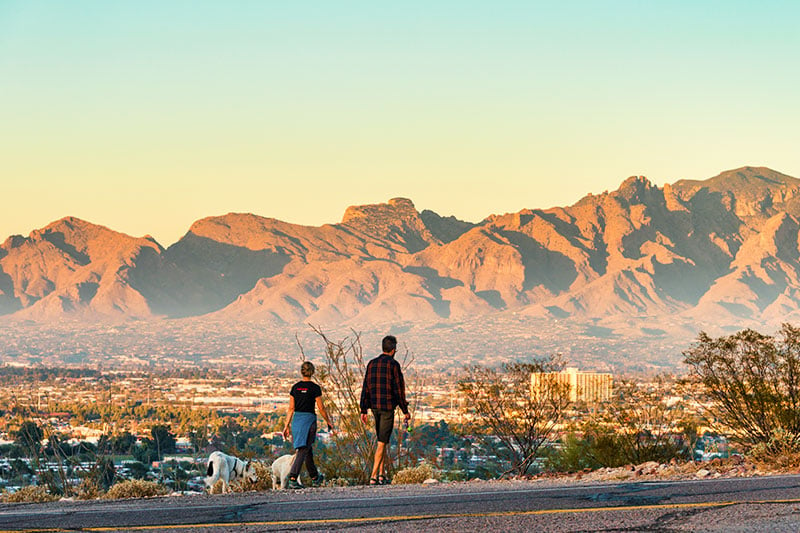 According to All Trails, there are several trails that stand out as the best to experience with your dog. There are a variety of levels and difficulties for those most experienced hiking hounds to those choosing scenery over a good challenge. Black Rock Loop Trail and Sweetwater Preserve Double Loop can both be found in Rancho Del Cerro. The trails are accessible year-round but portions of the trail tend to be slightly rocky. The Loop is relatively flat with some areas that are a little more challenging.
Anthony Estates on the eastside, is near the beginning of Catalina HighwayTrail, which is a 29.1-mile point-to-point trail with an elevation of 6,223 feet located near Mount Lemmon. Dogs are allowed when kept on a leash, just remember to bring water as there are limited spots to stop along the way.