Dallas-Ft. Worth Real Estate
5 Reasons Why Frisco is the Best Place to Live in the U.S.
If you want to know the best place in the nation to live, just ask Money magazine. The publication recently released its ranking of the 2018 Best Places to Live in the U.S., and the North Texas suburb of Frisco topped the list at #1.
While honing their list, Money magazine relied on specific methodology that shook up the status quo, displacing some cities you might typically expect to see at the top. "We eliminated any place that had more than double the national crime risk, less than 85 percent of its state's median household income, or a lack of ethnic diversity. This gave us 583 places," Money wrote in the report.
Based on crime factors alone, many of the larger U.S. cities didn't make the top of the list. The largest city in the top 25 is Overland Park, Kansas, which has a population of 191,136.
Money added, "We put the greatest weight on economic health, public school performance, and local amenities. Housing, cost of living, and diversity were also critical components."
Between a current population of around 179,000, an average family income of $129,118, and a median home price of $349,000, it's no surprise that Frisco beat out the other 582 contenders to top the list. And this is far from the first time Frisco was found atop a "best of" list. It was the Fastest Growing City in America from 2000 to 2009 and again in 2017. Flower Mound is the only other Texas city that made the top 25, and it came in at #16.
Here are 5 reasons why Frisco is the best place to live in the United States. While some are based on Money's methodology, others are based—as we say in Texas—on just plain common sense.
Community Spirit and Enterprise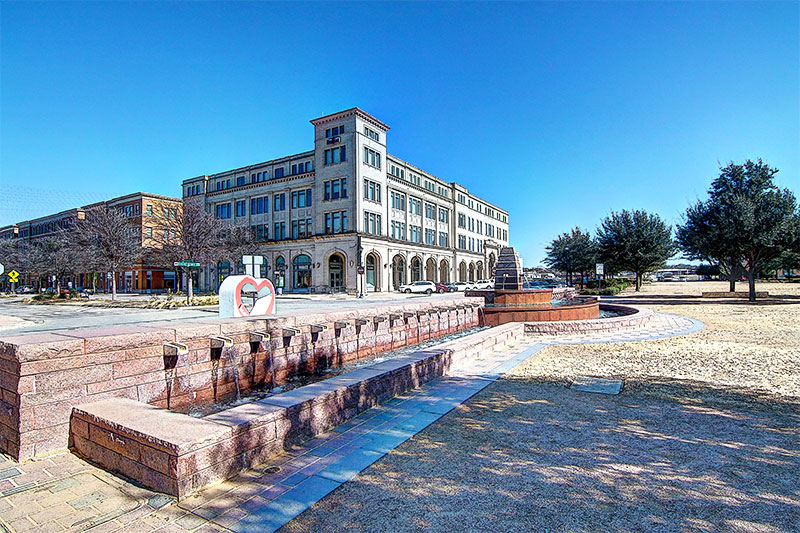 Community spirit and enterprise have been at the core of Frisco since its first settlers arrived and set up stakes in the mid-1800s. From ranching to farming, generations of Frisco residents proudly worked the land and bonded together as a community. As an agricultural center, the city once contained five cotton gins. Though the population still hovered around 2,000 in the early 1980s, the city began experiencing growth spurts that ultimately led to explosive progress and development. While most of the farmland is now covered with 21st century commerce as well as schools, parks, new homes, and entertainment venues, community spirit is still Frisco's foundation. Nothing exemplifies that more than the Friday night lights.
Frisco Independent School District
Frisco's education system received some of the highest marks on the Money report. According to the magazine, Frisco ISD, which includes 70 campuses, has a 98 percent graduation rate—the largest graduation rate of any town or city Money evaluated for this year's report.
Private Partnerships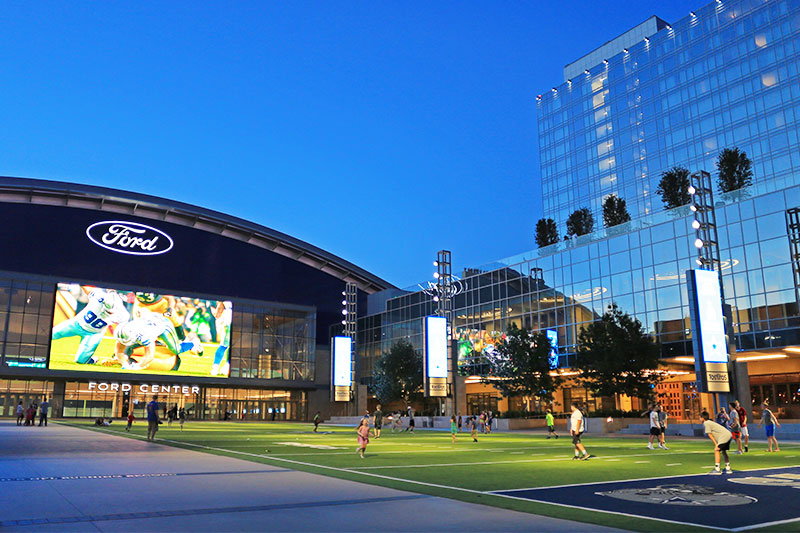 Money applauded Frisco on its private partnerships, especially Ford Center at The Star, the world headquarters of the Dallas Cowboys. Built in partnership with Frisco ISD, the City of Frisco, and the Cowboys, Ford Center dually serves as a practice field for the NFL team and a place to host school football games.
Innovative City
Frisco is not only a model city today, it's on the cutting edge of tomorrow. In addition to providing California-based Drive.ai with passenger testing between Hall Park and The Star in a pilot program for driverless cars, Frisco Station will be the take off and landing site to transport passengers to and from D-FW International Airport via flying taxis. Spearheaded by Uber and Hillwood Properties, this aviation revolution that will bypass highway traffic is slated to begin in 2020 with the launch of a full-scale operation in 2023.
Home builder Jimmy Tanghongs also just broke ground in Frisco on the nation's first new home community where houses power themselves and require no exterior maintenance.
"Frisco is now the first community in the country to have fully self-sufficient homes," Frisco Mayor Jeff Cheney said at the ground-breaking, according to the Dallas Morning News. "I hope other builders follow suit."
A Mecca for Pro Sports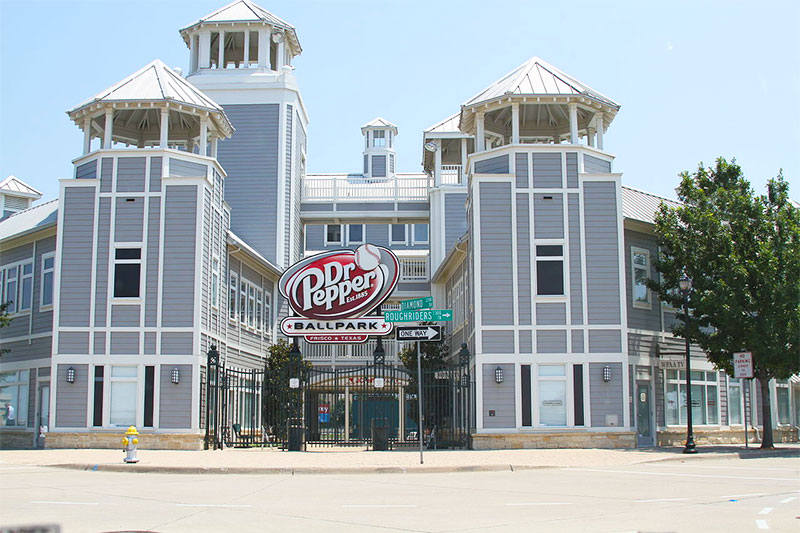 Frisco is home to seven professional sports teams. While the Dallas Cowboys and Dallas Stars practice at Ford Center at The Star and Dr Pepper StarCenter respectively, FC Dallas, Frisco RoughRiders, Texas Legends, Dallas Rattlers, and Texas Revolution play soccer, baseball, basketball, lacrosse, and arena football at Frisco stadiums.