5 Reasons You Should Move to Buckeye
5 Reasons You Should Move to Buckeye
Buckeye is the westernmost suburb in the Phoenix metro area, and it has a healthy economy, popular parks and recreation areas, affordable housing, and several top school districts. The city is also ideally located near five highways, a municipal airport, and the railroad.
Also, Buckeye is joining the ranks with Phoenix as one of the fastest growing cities in the U.S., per AZ Big Media. According to Census estimates, the city had a 5.9 percent population increase that boosted its total population to 68,453. David Roderique, Buckeye's economic development director, said that affordable housing is one of the main reasons Buckeye has become so attractive to new residents, per the AZ Big Media article.
With affordable housing options and job opportunities readily available, it's easy to see why so many new homebuyers are looking to make their move to this booming suburb in the Valley. Here are five reasons why you should move to Buckeye.
Homes and Development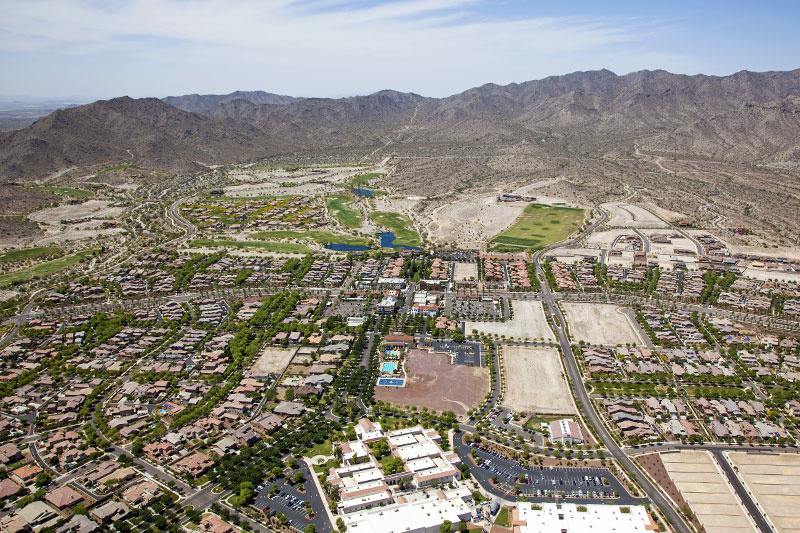 The city and surrounding area is not only drawing new homebuyers but developers as well. Builders and developers are buying undeveloped land in the city and building new residential communities. Melcor Developments is one of those developers who saw the advantage of Buckeye's prime location for their newest residential community. Buckeye will be home to a 196-acre property zoned for 578 single-family homes called La Privada.
Just west of Buckeye, residents will also see new developments emerge such as the location for Bill Gates' "smart city". This area was zoned for 80,000 residential units as well as almost 4,000 acres of commercial, industrial, and office space. About 470 acres will also be set aside to build public schools for this new development which could attract new residents to Buckeye.
Buckeye also has some popular neighborhoods that offer new construction and resale homes with a variety of home designs and price points. Neighborhoods like Sundance, Sun City Festival, and Festival Foothills have median priced homes between the low $200s to mid $300s, while neighborhoods like Valencia, Blue Hills, and Estrellas Garden include median homes priced in the low to high $100s. With reasonably priced homes found throughout the city's distinct neighborhoods, homebuyers are sure to find a home that fits their style and budget.
Home styles range from Contemporary and Mediterranean Revival to Spanish Revival and Modern Pueblo. There are also customizable options from multiple builders for new construction homes. There are about 30 planned or already developed master-planned communities in Buckeye like Verrado, which offers resort-style amenities exclusively for its residents such as multiple neighborhood parks, clubhouses, golf courses, swimming pools, on-site schools, a walkable main street district with shops and restaurants, and easy access to White Tank Mountain trails.
Schools and Community Programs
Buckeye is served by seven school districts including Buckeye Elementary School District, Agua Fria Union High School District, and The Odyssey Preparatory Academy. Residents have access to a quality education and top performing schools. The newly renovated Buckeye Educational Center campus, located at Estrella Mountain Community College, also offers adults the opportunity to take continuing education classes, academic courses, and job training programs without having to travel far from home.
Buckeye is also committed to providing additional services throughout the city that keep communities engaged and active through youth sports programs, before- and after-school programs, and summer school programs. The Senior Services and Community Center also offers programs to enhance the independence of community seniors as well as add to their quality of life with fitness classes, social outings, and wellness events.
Economy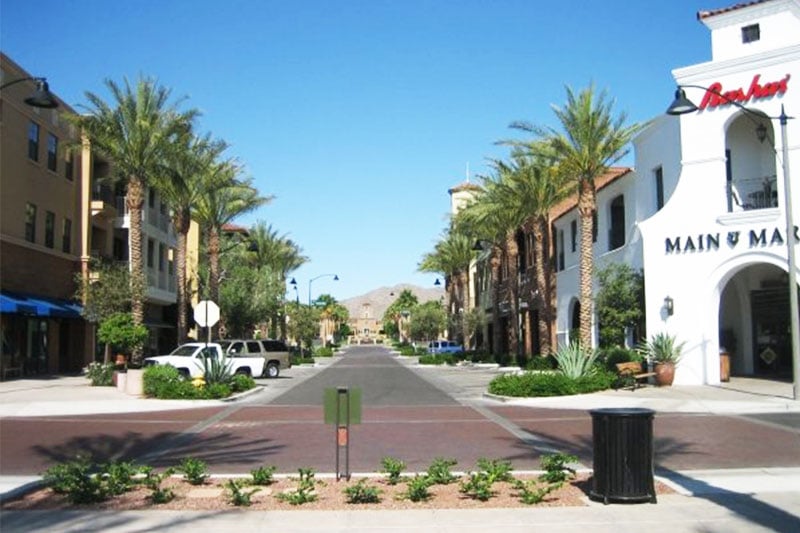 According to the Buckeye Valley Chamber, the city has a diverse employment base with many small thriving businesses as well as large enterprises, which makes for a strong economy. With current job growth at 2.26 percent and expected future job growth at 17.40 percent, the strongest areas of employment can be seen in the service sector and construction/maintenance sector.
Notated in Buckeye Mayor Jackie Meck's 2018 State of the City Address, Nikola Motor Company will bring its hydrogen-electric semi-truck facility and company headquarters to Buckeye. The company will invest more than $1 billion into the region and bring approximately 2,000 jobs to Buckeye by 2024.
Attractions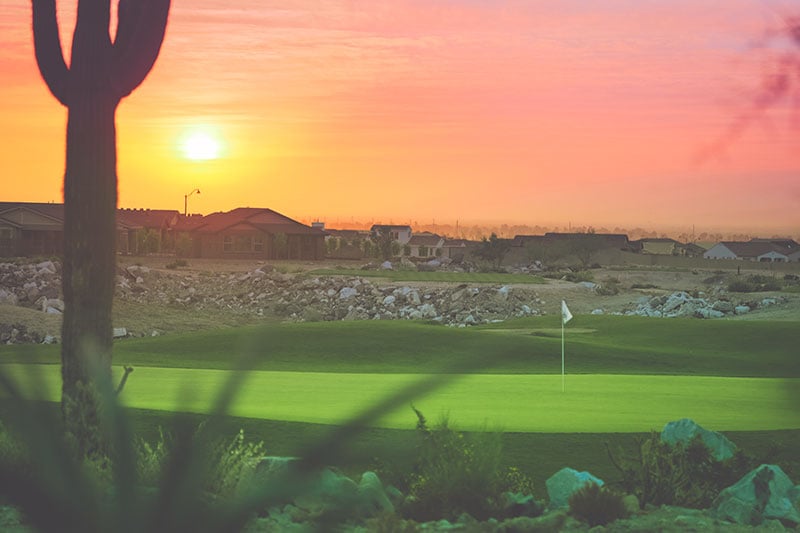 Beautiful year-round weather makes for another city in the Valley with plenty of outdoor opportunities. Buckeye Hills Regional Park offers 4,000 acres of natural desert, featuring scenic views of the Sonoran Desert rolling hills and the Gila River riparian area. Other nearby parks include Estrella Mountain Regional Park in Goodyear and the White Tank Mountain Regional Park in Waddell, which are just a few of the spacious outdoor parks with hiking and biking trails for residents to enjoy on a sunny day.
Golfers will also enjoy over 200 golf courses within the Valley perimeters as well as several premier courses within the boundaries of Buckeye. Sundance Golf Club offers panoramic views of the White Tank Mountains to the north and the Estrella Mountains to the south, while the Verrado Golf Club showcases 36 holes of championship golf designed by PGA star and Ryder Cup Captain, Tom Lehman.
And while the city has many small-town attractions and recreational options to keep residents busy, Downtown Phoenix is just 35 miles away, offering residents easy access to big-city amenities with additional opportunities for shopping, dining, and entertainment.
History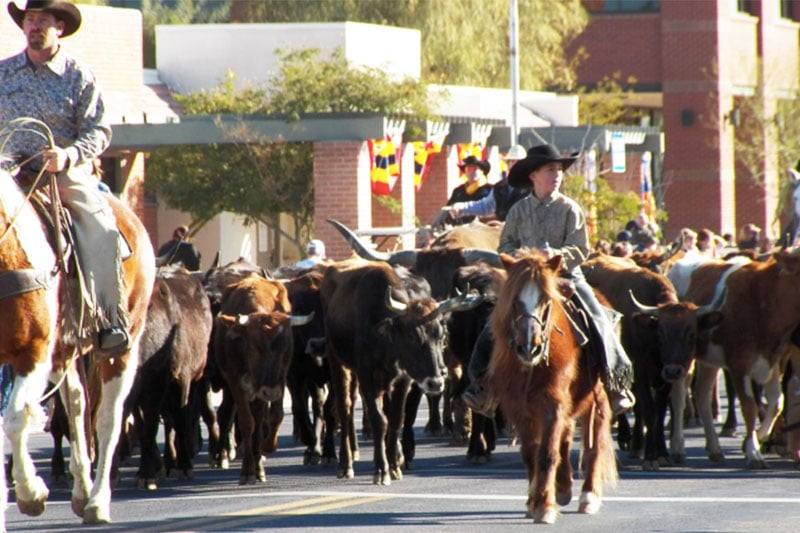 Taking pride in the history of the city as well as the 'Old West' significance, Buckeye offers residents and visitors plenty of ways to celebrate its earliest settlers and the city's origins since the creation of the Buckeye Canal in 1884. The 40-year tradition of the Buckeye Days event features everything from the Old West era including a cattle drive parade along Main Street, a wild west show, the senior pro rodeo show at South Buckeye Equestrian and Events Center, a steak cook-out dinner, and street dances.
History buffs can also learn more about the city's past at the Buckeye Valley Museum where they can view an impressive collection of pre-Columbian pottery, historic photographs, and local artifacts from the earliest days of Buckeye.