5 Things to Do in Franklin, Tennessee
Just about 20 miles south of Nashville sits Franklin, Tennessee; a picturesque, historic city in Williamson County best known for its charming main street and rich connection to days of old.
Like something out of a movie, antique shops, southern eateries, and a 1930s movie theater and music venue line the main drag. Beyond the center of town, Franklin offers a largely rural landscape where residents can experience the great outdoors.
Since Franklin encompasses a relatively large geographical area, the home offerings are diverse. From townhomes and condominiums in the mid-$200-300s, to country manors and estates in the millions of dollars, Franklin's distinctive neighborhoods all bring something unique to the table.
For a more specific look at what each area has to offer, potential residents might consider representative communities like West Haven, Fieldstone Farms, Gateway Village, and, just for fun, the luxurious Laurelbrooke.
One thing that the Franklin community shares on the whole is the excellence of the school system. The Williamson County School District has a 10/10 rating from Great Schools. Franklin Elementary and High School are rated 8 and 9, respectively, and no school in the area has a less than 6/10 rating.
For context, no school in the Metro Nashville Public School District ranks above a 5. Great Schools ratings factor in elements of academic life like equity, student progress, and college readiness, so those 1-10 numbers are based on more than just test scores.
With all of this technical information in mind, it's worth noting that there is something ineffably special about Franklin. It's a haven and escape for many city dwellers, and residents cultivate that deep, small town culture that draws so many to the American South. The following is a collection of humble suggestions for things to do in Franklin for any resident or visitor of this magical town.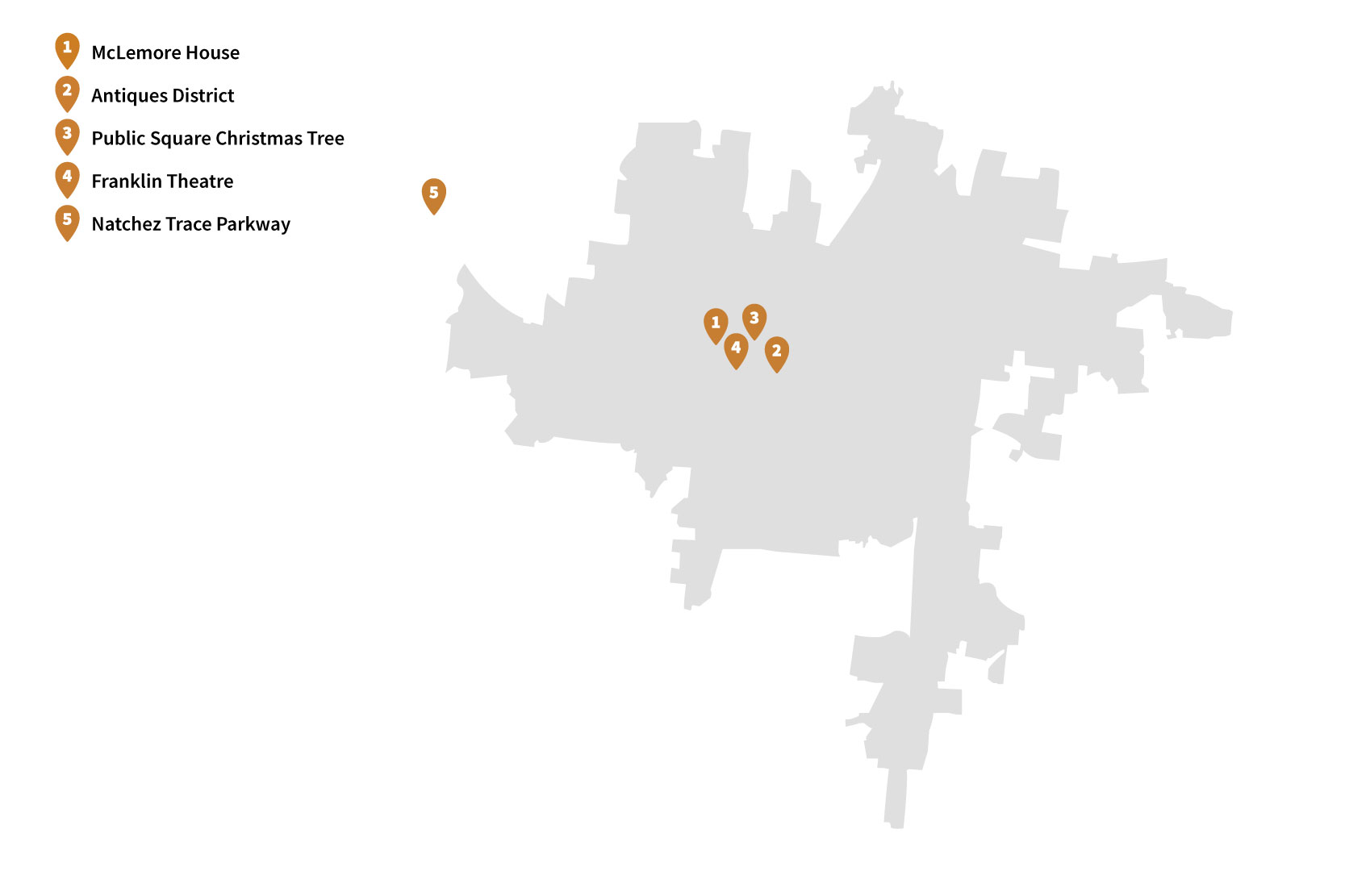 Travel Back in Time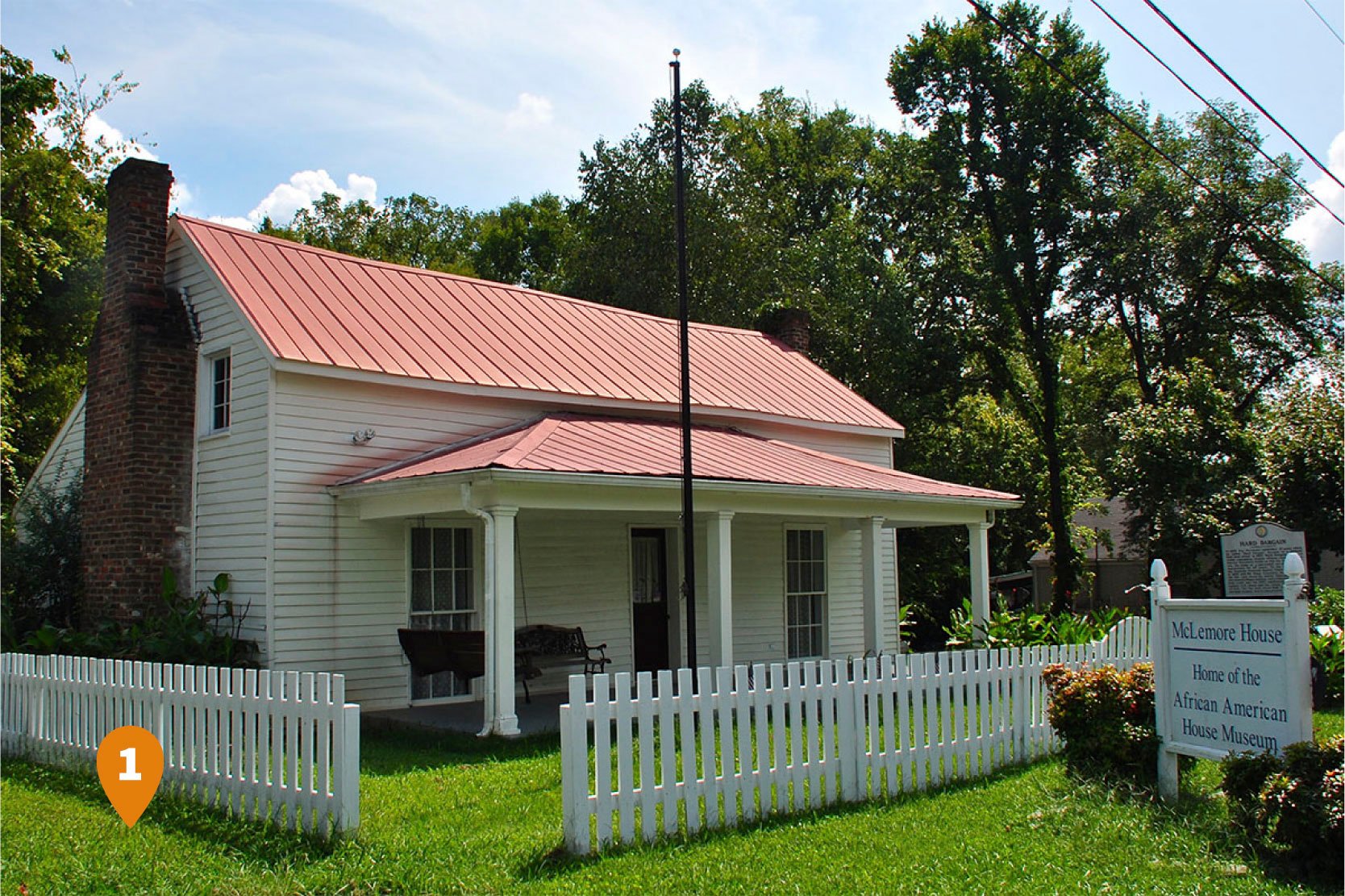 It's fair to say that Franklin's core reputation and significance in the region is rooted in its deep history. Specifically, Franklin was the site of one of the Civil War's most devastating battles—The Battle of Franklin—where thousands of Union and Confederate soldiers lost their lives.
Any experience of the town would be incomplete without a visit to sites like The Carter House, Carton, and The McLemore House. Each site represents the effect the war had on residents and domestic life in the area during the bloody conflict. So much of the town's culture is rooted in this history, and a robust understanding of this background will enrich any experience of Franklin.
Go Antiquing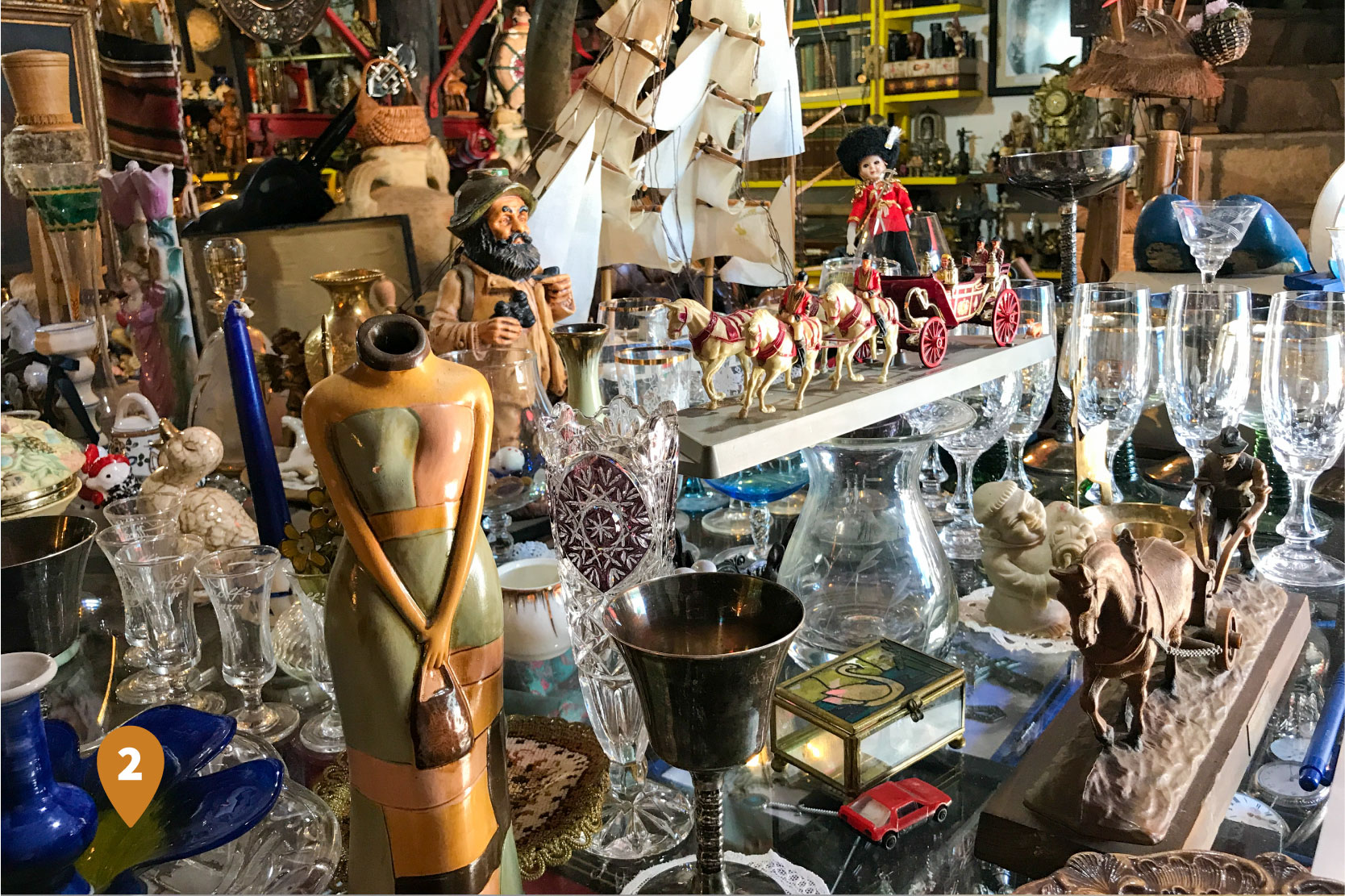 After a history lesson, why not put all of this newfound knowledge into action by visiting one of Franklin's many high-end antique shops? Franklin's deep history makes it one of the best Nashville-area places to go antiquing, and Downtown even has its own Antiques District.
Embrace the Holiday Spirit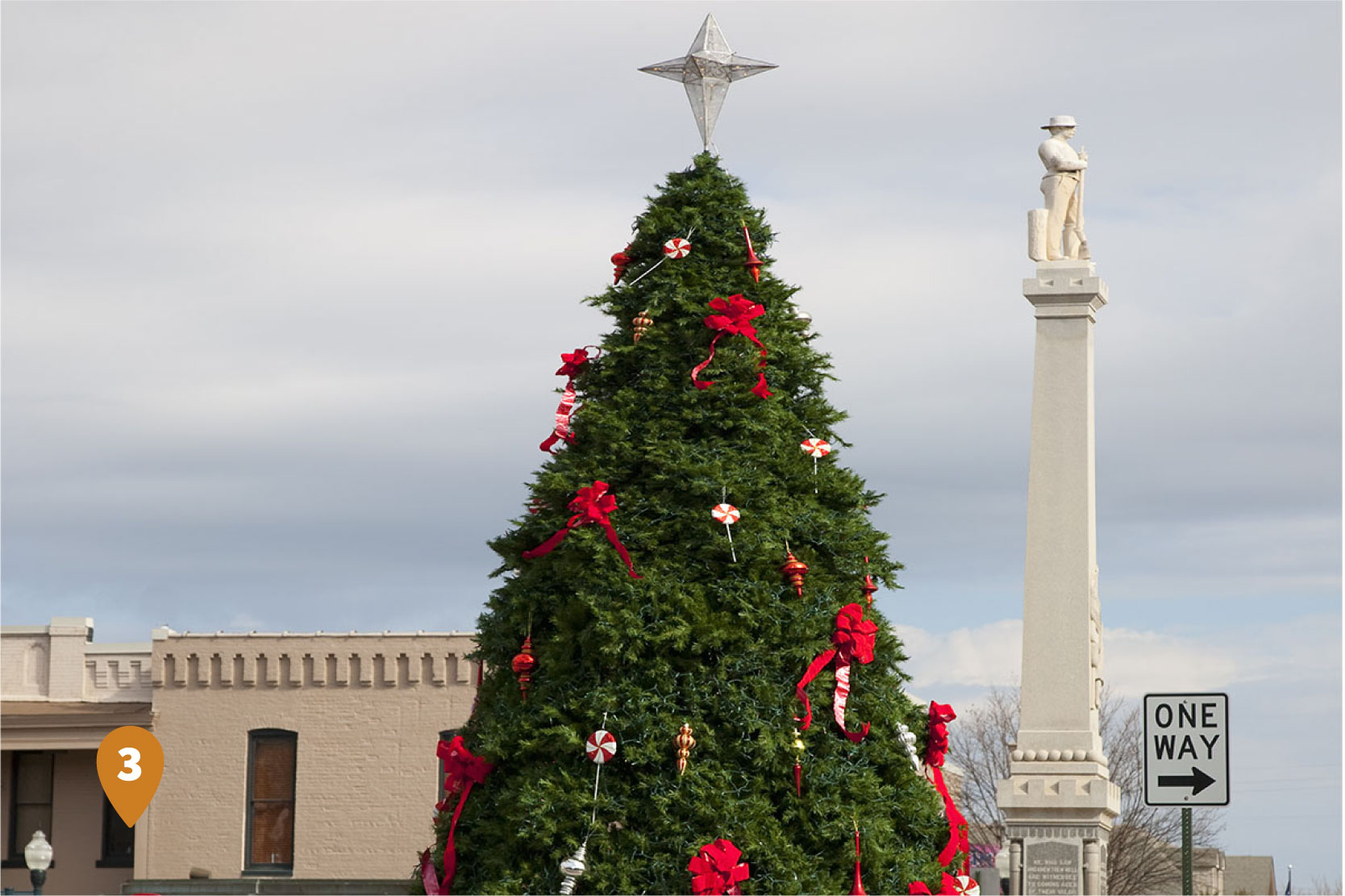 As soon as the holiday season hits, it seems like folks from every corner of Middle Tennessee flock to Franklin to take in the pastoral fall scenes or the holiday-movie-set main street at the center of town.
From pumpkin patches and general "fall family fun" at Gentry's Farm to the annual, city-wide Christmas Tree Lighting, Franklin pulls out all the stops when it comes to seasonal celebrations.
Speaking of which, this year's emcee for the Christmas Tree Lighting will be none other than former "Today Show" co-host Kathie Lee Gifford. It's fair to say that few other small towns in America could pull in that type of star power.
Enjoy Local Food and Entertainment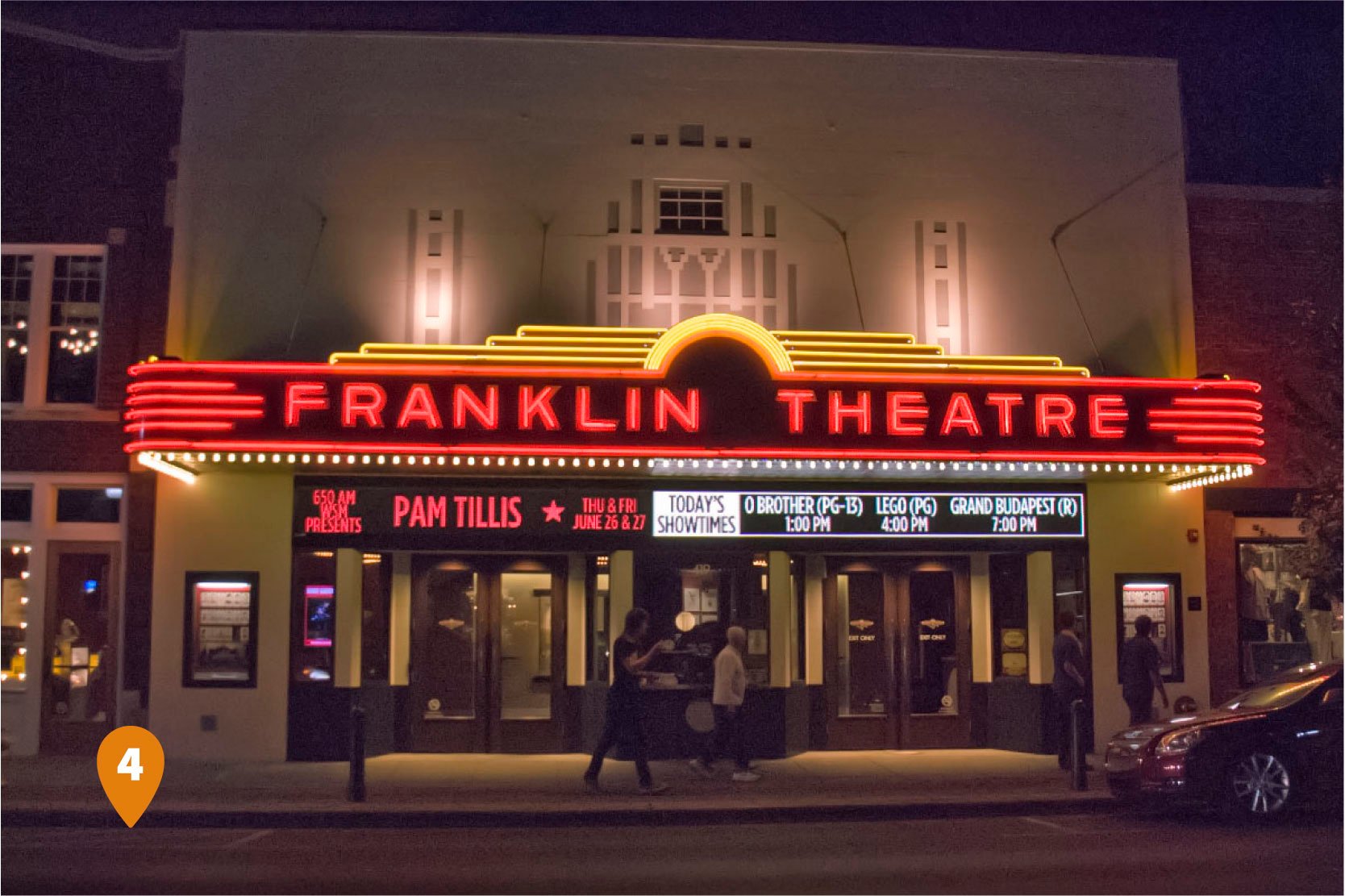 Originally a pharmacy constructed in the Victorian style during the 1870s, Gray's on Main has become the cornerstone of Franklin's culinary renaissance. Residents love the brunch and cocktail program this elevated southern establishment has to offer.
For the more casual diner, Puckett's Boathouse, which bills itself as a "bar, grill, and bait shop," has enough Gulf Coast decor and demeanor to make anyone feel at home.
Music lovers and movie-goers alike flock to the newly restored, historic Franklin Theatre where residents can enjoy the full old-time cinema experience as well as some of the nation's most respected touring acts on any given day of the week.
Locals also love the annual Pilgrimage Music and Cultural Festival. Complete with local craft brews and artisan wares, this music festival is a hub for the spirit of Franklin, and it has hosted artists such as Justin Timberlake, Brandi Carlile, Dave Matthews, and Jenny Lewis, among many other A-list performers.
Venture Outdoors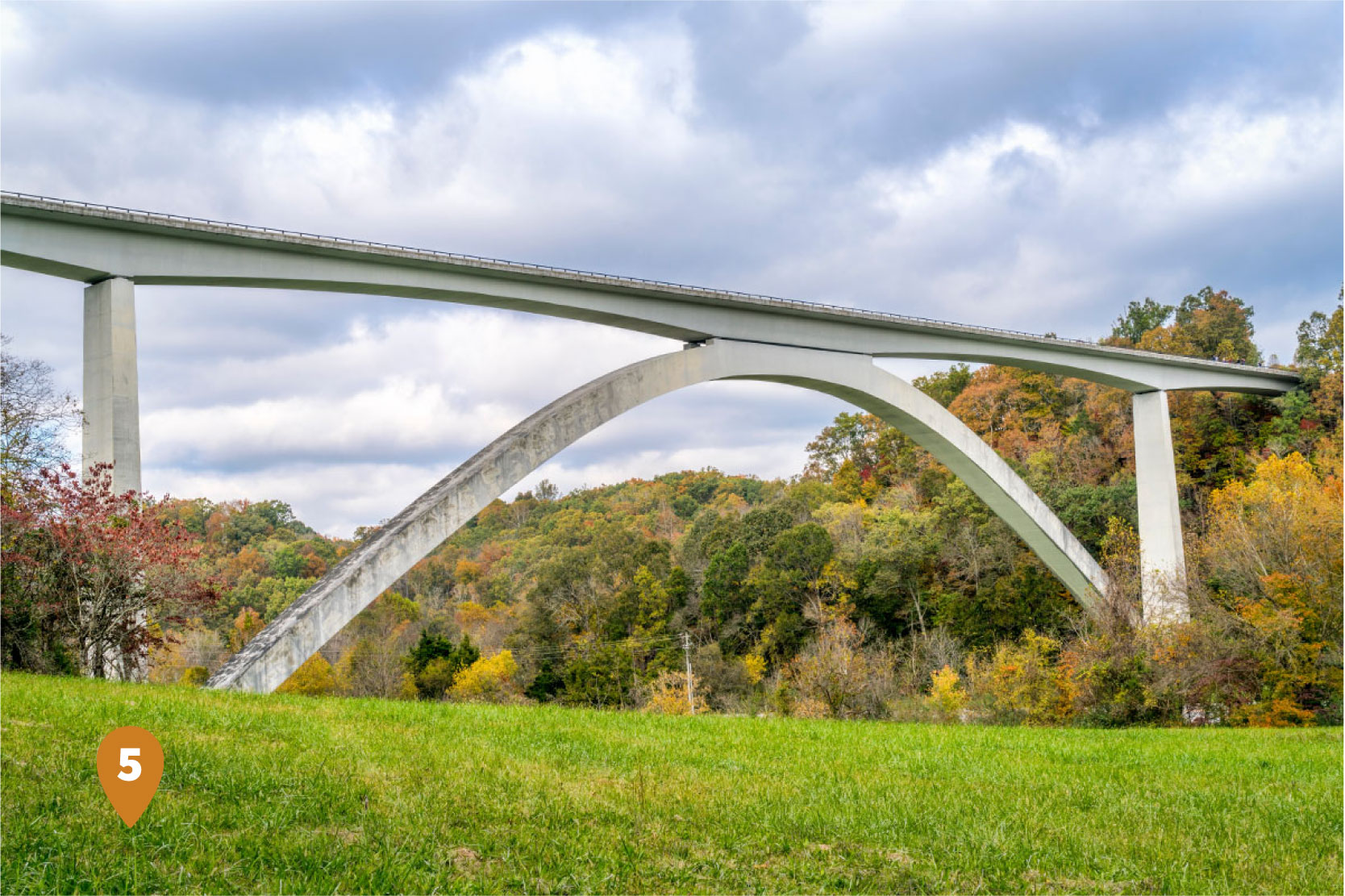 Since Franklin is comfortably situated beyond the big city lights of Nashville, residents are known to embrace the great outdoors and sprawling greenspace the area has to offer. Aside from the smaller, municipal parks that dot the landscape, locals can enjoy adventure almost anywhere beyond the town square. About 10 miles out from the county seat, Liper's Fork is a charming, rural artist community beloved by many local collectors and fashion-forward thinkers.
For a real getaway, locals can travel the 444 mile Natchez Trace Parkway as far as their heart's desire. The winding, two-lane recreational road carves a path all the way down to Mississippi, and all along the way are designated natural areas and camp sites for road-weary travelers.