Dallas-Ft. Worth Real Estate
5 Things to Know About Buying a Home in Dallas-Fort Worth
Buying a home has some similarities in every city, but each real estate market has its own quirks. Understanding the things that are unique to each market can give you a real advantage as a buyer, and buying a home in the Dallas-Fort Worth area has its own distinct factors you need to understand and take into account. Here's what you need to know about the homebuying process in North Texas.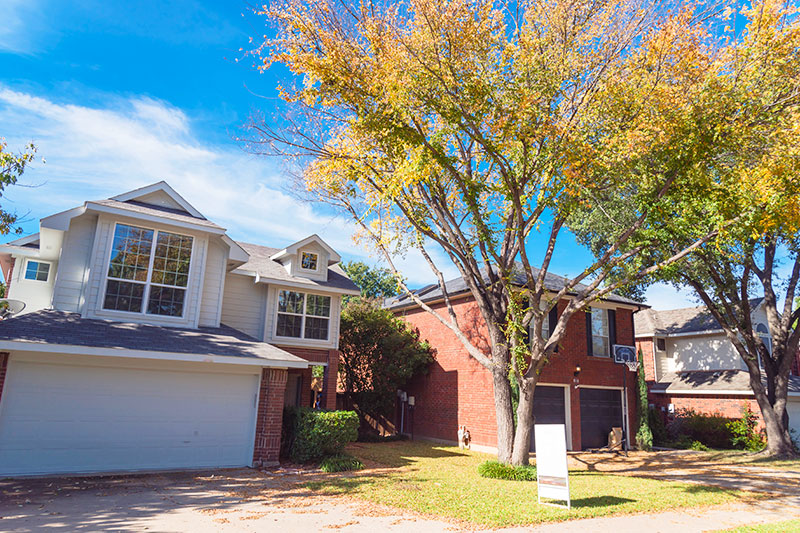 Competition Can Be Intense
With thousands of people continuing to move to North Texas every month, it's no surprise that there might not be enough housing for all of them. As a result, homebuying often seems more like a competitive sport than a major purchasing decision.
Stories abound about buyers losing bidding wars, often paying even more than the asking price. Some homebuyers even use the tactic of writing a letter to the seller, detailing why they're the most financially solid buyer when submitting their offer.
Most Available Homes Aren't Cheap
About 10 years ago, housing was pretty affordable in Dallas-Fort Worth. But now, even though home price appreciation is starting to level off, there are still far more homes available in higher price ranges.
Price appreciation is increasing more rapidly among higher-priced homes, with little inventory in the entry-level range. If you're looking for a home in the lowest price range, expect that it could take quite a bit longer to find. You may end up having to spend more than you intended, too.
Watch Out for Scammers
As you might expect in the country's hottest housing markets for sellers, there are also a lot of scammers getting in on the action.
A drive through Dallas-Fort Worth will show signs—often handwritten with black markers—advertising that people are buying and selling homes. Little information is given other than a phone number. Many of these signs may be from reputable companies, but it's definitely a case of "buyer beware." Never give any bank account information to individuals, and consider hiring an attorney or buyer's agent to represent you.
Property Taxes Are High
People move to Texas expecting a lower tax burden because the state has no income tax. But the state still has to get its operating revenues from somewhere, and in the case of Texas, that comes largely from property taxes.
The website Smart Asset reports that Texas has the sixth-highest property tax rate in the country, and Dallas, Tarrant, and Collin Counties have rates even higher than the state average. Annual property taxes can be $5,000 or more, depending on the size and location of your property.
Buyers coming from other states with more expensive housing, like those from the East or West Coast, may be initially charmed by how inexpensive homes in Dallas-Fort Worth seem in comparison. Yes, you can get a beautiful, sprawling house for less money than a small shack in California. But if it seems too good to be true, that's because you haven't gotten the property tax bill yet. It's still a better deal than what you'll find in some of the country's more expensive metros, just not as much of a bargain as it first appears.
Homeowners Insurance Can Be Costly—And You Probably Want More
Homeowners insurance is a very important expense in North Texas, simply because the area is so prone to damage from natural disasters like tornadoes and hail. But unfortunately, that means that the cost of homeowners insurance is higher than the national average. The average North Texas homeowner can expect to pay at least $1,600 a year for insurance.
It's also worth noting that most North Texas homeowners insurance does not include flood coverage. Although opting out of flood insurance might seem like a no-brainer given the fact that the area is largely landlocked, floods are becoming a greater risk in recent years due to extreme weather.
The only certain thing about Texas weather is its variability, which means homeowners will have more peace of mind if they're covered against possible emergencies. Even though owning a home in Dallas-Fort Worth may be more expensive than expected, it's well worth your while to spend a little more and get additional insurance coverage.