Nashville Real Estate
5 Things to Know About Buying a Home in Nashville
Everyone knows that Nashville is a booming city. Nashville's growth can be attributed to the city's expanding tourism, medical and music industries, and the success of major sports teams like the Tennessee Titans and the Nashville Predators. Nashville is also home to some of the South's best universities.
Whether you're moving to Nashville for the commerce or the culture, there are a few things you need to know about buying a home here.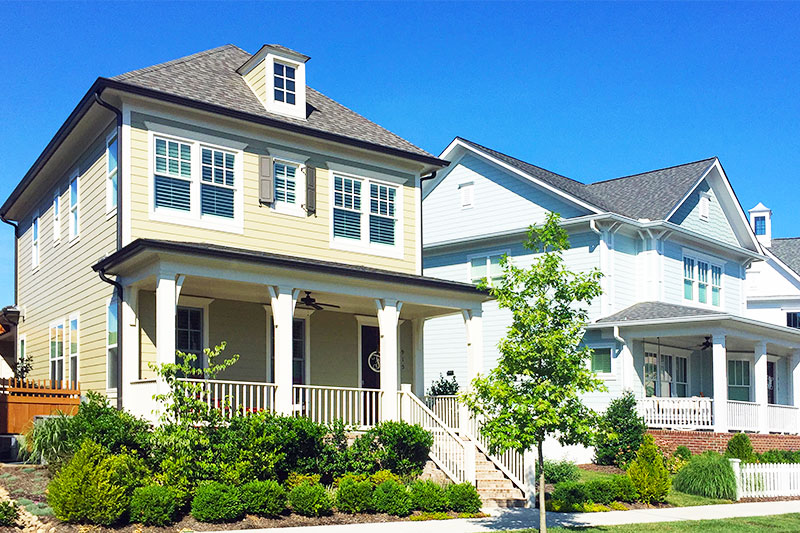 Timing Is Everything
Now is a good time to purchase a home in Nashville. The city is "cooling off," but it was also just named one of the nation's top five real estate markets. This ranking is a good indication of the health of Nashville's housing market, and it's also worth noting that prior to securing the No. 5 spot, Nashville consistently ranked in the top 10 real estate markets nationwide for the last few years.
Nevertheless, purchasing a home can feel daunting no matter what the market looks like. It can be a deeply personal decision, so taking your time and choosing a good fit for reasons beyond finances will pay off in the long run.
Nashville Is a Developing City
Put simply, the real estate market in Nashville is dynamic, and certain parts of town see more movement than others. This isn't good or bad, it's just true.
For example, older, more established neighborhoods like Brentwood, Green Hills, and West Meade are seeing significantly fewer new construction projects and developments than places like North Nashville or East Nashville.
Depending on the needs of a homebuyer, this location factor could have a huge impact. For those looking for an entry-level fixer-upper, the West Side might not be the best match, and for those who want a quiet, static neighborhood, East Nashville might not be a great fit either.
Local Assistance Programs
From veterans assistance to incentives for rural homebuyers, state and local initiatives for first-time buyers can lend a much needed hand.
In addition to national programs like Federal Housing Administration (FHA) and United States Department of Agriculture (USDA) loans, there are also state programs that help Tennesseans afford to buy a home, and many, if not most of them, are geared toward first-time homebuyers.
The Tennessee Housing Development Agency is geared toward helping those who fall into a low to moderate income bracket. The Great Choice and Great Choice Plus programs seek to make loans accessible to more Tennesseans than would otherwise have access—all loans have 30-year, fixed-rate terms with a maximum down-payment assistance grant of 5 percent.
Is your home located in a floodplain?
In 2010, Nashville was devastated by a 100-year flood that resulted in 11 deaths and $2 billion worth of property damage. Some of the most tragic stories to emerge from the flooding came from homeowners who lost everything, only to discover that they were not covered by flood insurance—in spite of living in the clear path of potential flooding in areas near the Cumberland and Harpeth rivers.
Nashville.gov provides information about which communities are at a greater risk of flooding than others, according to the Federal Emergency Management Agency (FEMA). The process is as simple as typing in an address and reading FEMA's straightforward risk assessment.
Many Neighborhoods Are Historically Protected
Nashville's Metropolitan Historical Commission (MHC) is dedicated to preserving historic Nashville landmarks and homes in order to maintain the city's rich history. As a result, their rules and regulations can shape the face of a neighborhood—literally, because the MHC is very much concerned with facade.
If a potential buyer's future home falls within a historic overlay district, the commission will likely require approval for any major home renovations, additions, and especially any demolition that might take place.
Large swaths of Belle Meade, Belmont, Hillsboro Village, West End, and some parts of East Nashville are considered historic neighborhoods. These are also some of Nashville's most sought-after areas, so it's worth knowing how the past might affect the future of a home.