National Real Estate
5 Things to Know About Moving to Fuquay-Varina, North Carolina
Fuquay-Varina is probably not the first place to come to mind when discussing small-town North Carolina, but this suburban community—snugly situated below Raleigh and Durham—deserves a bit more attention. With an eye on economic development, affordable home prices, and plenty of opportunities for recreation and relaxation, it just might be a top destination for homebuyers.
Because it has a funny name, if y'all ain't from around here, you'll probably stumble over the town name a few times. It's pronounced "Few-Kway Vuh-ree-nah," and you'd better get it right because the mispronunciation can be downright embarrassing in front of locals. So before you fill those boxes and pack the U-haul, here are a few other things you need to know about moving to this small North Carolina town.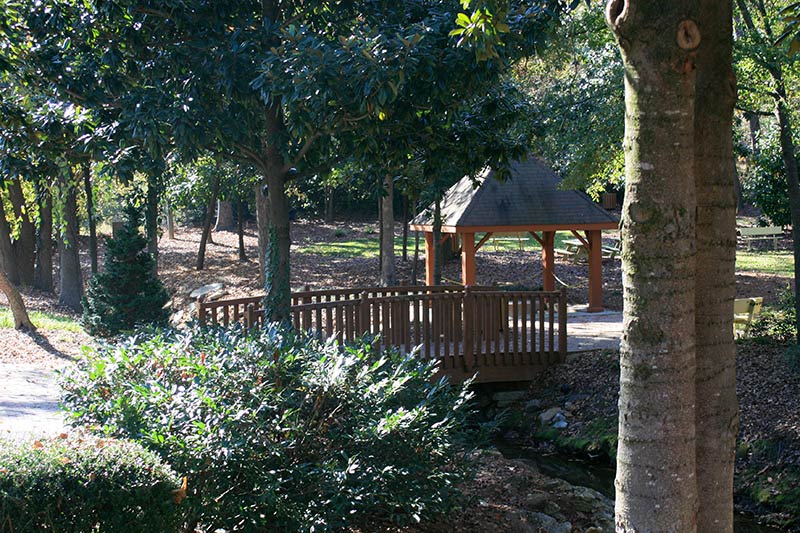 Small-Town Charm
As homebuyers continue to move outward from Raleigh and Durham, seeking more value for their housing budgets, the smaller Triangle towns remain committed to maintaining their rural roots by protecting green areas, public spaces, and historic buildings.
While Fuquay-Varina has built up a retail and chain restaurant mecca on its main thoroughfare over the last 10 years, its residential streets exude a quiet and wholesome demeanor, whether lined with historic homes or new townhome developments.
This small-town charm is the reason the community has been named one of the best suburban towns in the Triangle for families, one of the safest towns in North Carolina, and one of the best places for homeownership in North Carolina.
Two Towns for the Price of One
The town of Fuquay was founded by William Fuquay, a French veteran of the Revolutionary War who bought 1,000 acres of land in 1805. In 1858, his descendants found a hot mineral spring while plowing the fields, and, not long after, it became quite fashionable to "take the waters" at the spring. A bevy of hotels, restaurants, and shops grew up around the spring to cater to the tourist trade.
As for Varina: During the Civil War, a young soldier received letters of encouragement from an anonymous woman using that pen name. After the war, he found her in Fayetteville, married her, and brought her back to his hometown. He named the mercantile and post office he opened across from the spring "Varina," eventually leading to the establishment of "Varina Station" along the nearby timber rail line.
Fuquay Springs and Varina eventually joined forces in 1963, giving residents of Fuquay-Varina a tongue-twisting name and two historic districts combined into one small town. Today, homebuyers can find a variety of single-family homes and townhomes priced starting in the low $200s.
Great Community With a Sense of Humor
A while back, when police departments across the nation were challenging each other to lip sync battles via social media, the Fuquay-Varina police department accepted the challenge.
The officers gave their song an extra little kick by partnering with the Relative Gospel Singers of Fuquay-Varina to show how a diverse community works together to make their town the best it can be. A good time was had by all, and the residents applauded the department's enthusiasm for showcasing what makes their town a great place to live.
Fuquay's downtown historic district continues the town's long tradition of welcoming visitors with hospitality, good food, and scenic spots to rest weary bones. The town has a solid economic development plan in place that allows for both new mixed-use developments as well as rehab of existing structures.
In March, the town celebrated the opening of its new Arts Center, which includes the renovation of an old Belk's department store as well as new construction that houses an art gallery; dance, painting, and digital studios; and four classrooms, as well as a 294-seat theater. Billed as a "downtown destination," the space will offer visual and performing arts classes, concerts and recitals, live theater performances, and changing art exhibits.
Designated a N.C. Main Street community in 2007, Fuquay-Varina is committed to advancing economic development while maintaining historic preservation. The historic downtown winds down Main Street to Broad Street, providing a walkable stretch with local specialty shops like Chocolate Fix, Something You, and Piedmont Pottery. And when hunger pangs hit, there's something tasty to try along Main Street as well, ranging from classics like ice cream and pizza to North Carolina barbecue and Mediterranean cuisine.
In addition to all of the shopping and dining options, the town also offers great entertainment and attractions. Once or twice a month the town hosts its Follow Me to Fuquay-Varina Concert Series in downtown. These free concerts are held outdoors in Centennial Square, and feature food trucks, local breweries, a kids' activity zone, and lots of space for fun and dancing.
A Beer Lover's Paradise
As you might expect of a town that offers beer at its neighborhood ice cream shop, Fuquay is a beer lover's paradise. For a town that's just 12 square miles, there are seven breweries within two miles of each other, all right on or a few steps off the main drag of Main and Broad Streets.
The veteran of the pack is Aviator, which dominates Main Street at three locations with its Taphouse, Smokehouse, and a bit farther down the road, a brewery offering tastings and tours. The Fainting Goat Brewery boasts a dog-friendly patio and an outdoor fire pit. The Mason Jar Lager Company is connected to a popular local eatery, with its beers are available throughout the Triangle at restaurants, shops, and food trucks. At TCB, The Corner Biergarten & Bottle Shop, a German biergarten meets southern hospitality, while Oaklyn Springs Brewery hosts live music, yoga classes, music bingo, and open mic nights. Finally, Vicious Fishes Taproom & Kitchen is a gastropub serving small plates and large platters for sharing.
Not sure which brew to try first? Why not try them all? But to avoid being pulled over by a singing police officer on your way home, book a "Fuqin' Awesome Prowler Tour" in the Brewquay seven-passenger, open-air rail buggy.