Chicago Real Estate Development
5 Things You Need to Know About Chicago's Lincoln Yards Development
Lincoln Yards is a development slated for approximately 70 acres of riverfront land bordering Bucktown and Lincoln Park. Here is what you need to know about the mega-development.
It Will Cost Between $6 and $10 Billion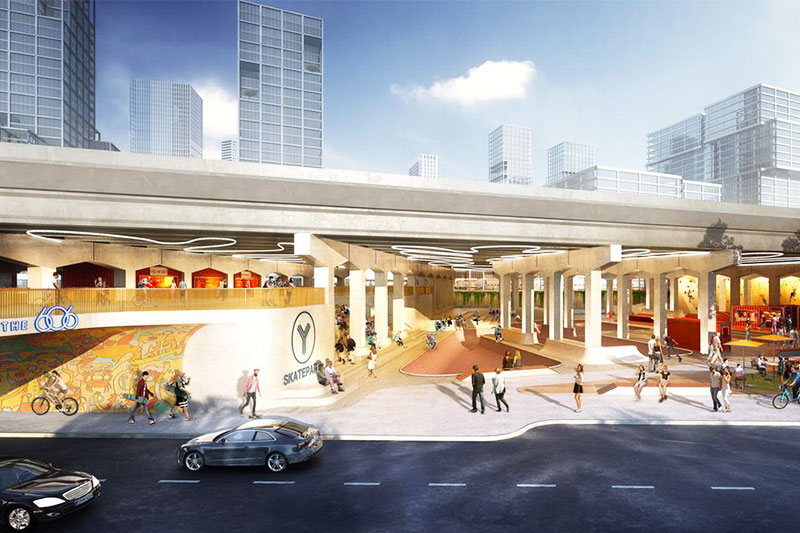 Lincoln Yards is a big development, and it has the price tag to prove it. The project developer is planning to invest up to $10 billion to bring its vision to life on the former A. Finkl & Sons Steel site. The mixed-use development includes plans for office space, residential buildings, and a brewery. The project will also involve a brand new Clybourn Metra Station, an extension of The 606, and new water taxi stops.
The developer already owns much of the land planned for the development, and it is actively acquiring more. The company just bought 18 acres of land at 1685 N. Throop St. for $104.7 million to use for the project, according to the Chicago Tribune.
Sterling Bay is the Project Developer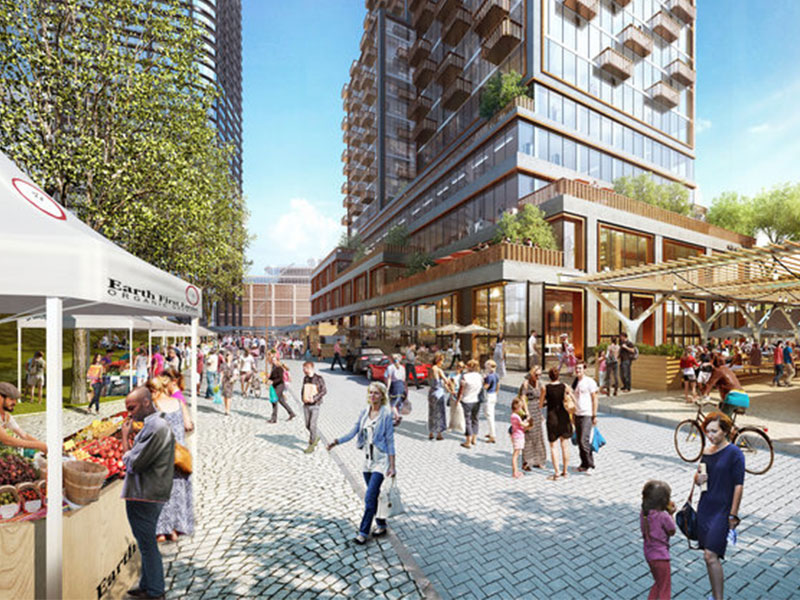 Sterling Bay is spearheading the Lincoln Yards project, and this is hardly the developer's only major project in Chicago. Sterling Bay has a hand in the hotspot that is Fulton Market with four projects in the neighborhood. The company's projects also include the new McDonald's headquarters and Google's Midwest headquarters in the West Loop.
Lincoln Yards Could Include a New Soccer Stadium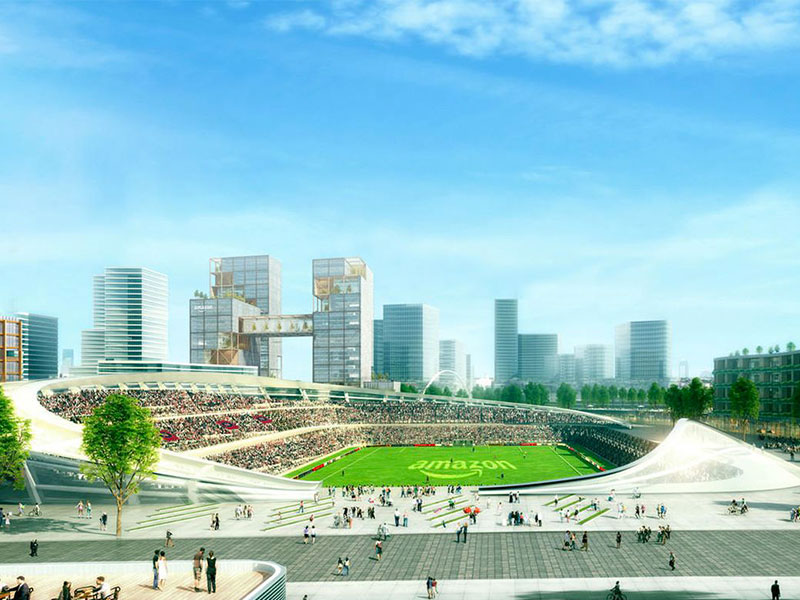 If you're a Chicago soccer fan, you have to take the Orange Line or drive out to Toyota Park in Bridgeview to see the Fire play. Lincoln Yards could change that. The development could include a 20,000-seat soccer stadium and venue. A new professional, yet-to-be-named soccer team, a part of the United Soccer League, could play games at the riverside stadium. The stadium would feature a retractable roof. Sterling Bay will need to secure zoning approval before moving forward with building the stadium, but if approved it could be completed by 2020.
The Latest Announcement Includes More Amenities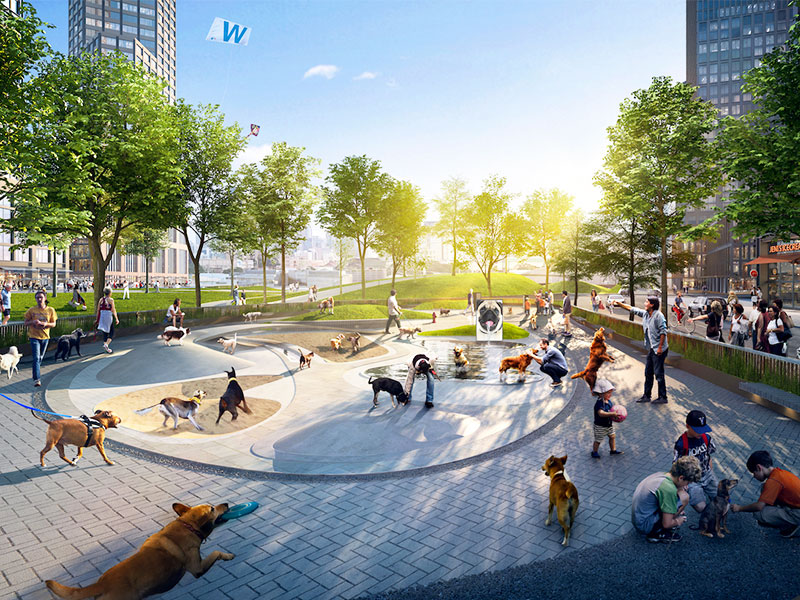 Sterling Bay announced more details for the project, including a dog park, sledding hill, splash pool, skate park, and climbing wall, according to the Chicago Tribune. These newly announced amenities would be in a viaduct beneath the Kennedy Expressway. The new elements of the project will likely require zoning approval, according to the report.
Amazon Might Call Lincoln Yards Home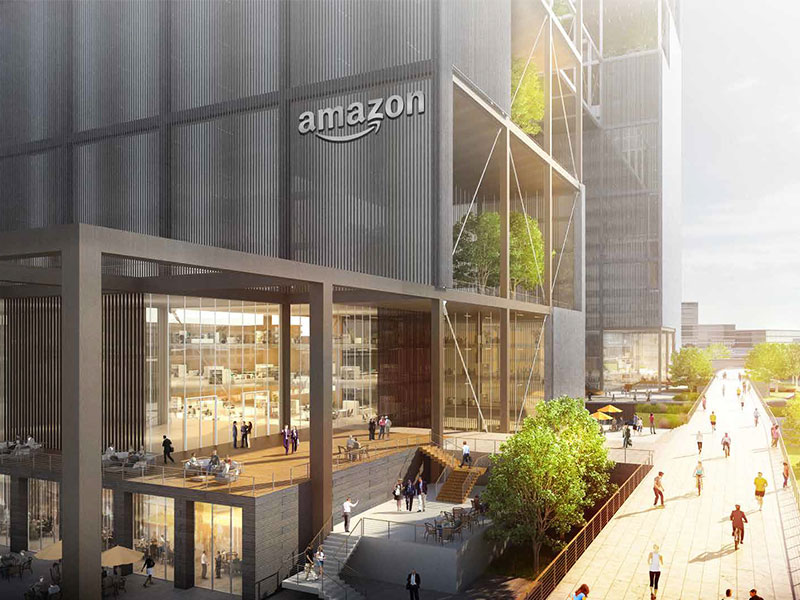 The Lincoln Yards development is one of 10 sites Chicago and Illinois included in the official bid for Amazon's HQ2 headquarters. Late last year, Amazon reps were spotted taking pictures at the development site.
"Chicago as a city has a lot to offer someone like Amazon. If you're looking at Chicago and trying to build a second headquarters, 100 acres of riverside land between Lincoln Park and Bucktown feels like a good place to start," said Andy Gloor, managing principal of Sterling Bay, according to a Chicago Tribune report.