5 Upcoming Developments That Could Redefine Arizona's East Valley
Arizona's East Valley continues to impress with aggressive growth in both high-density developments and commercial projects. With business costs low (approximately 40 percent lower than those in California) and over 33.6 million square feet of shovel-ready property, it's no surprise that businesses and residential developers have focused on the area.
According to AZ Central, Mesa will be the focus of multiple new businesses and residential units as city officials build up the city as a hub for technology startups, alongside Gilbert and Tempe. With a variety of developments in the works, these five are set to help reshape the region.
Habitat Metro's Hotel & Apartment Complex - Mesa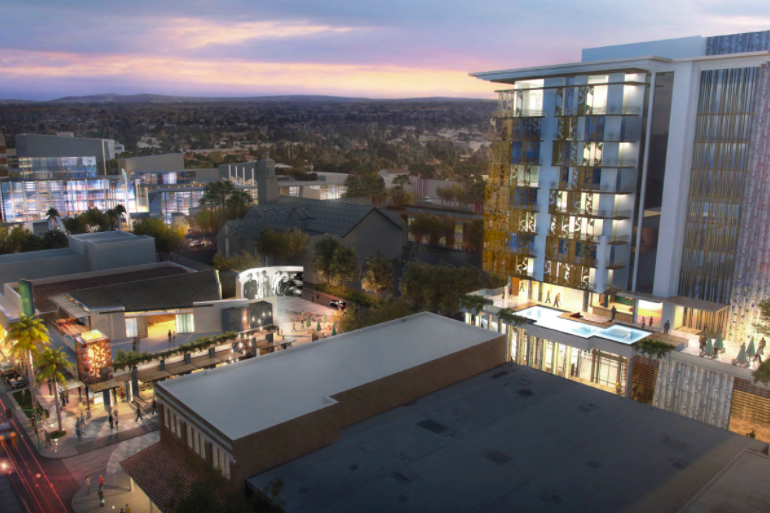 While the Phoenix skyline is expecting big changes in the coming year, Downtown Mesa might be getting a new tallest building. The city has an agreement with developer Habitat Metro to put a 15-story hotel and apartment complex across from the Mesa Arts Center. Plans call for at least 75 hotel rooms and 75 apartments atop a parking garage. Mesa would retain ownership of the land where the development is set to be developed, though it still needs City Council approval.
The Grid - Mesa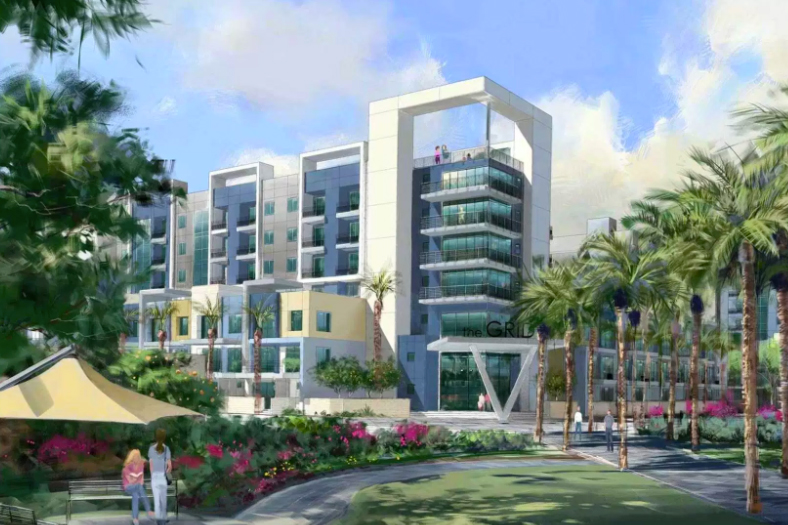 The Grid is an upcoming $59-million, mixed-use development that will include residential, retail, and office spaces in Downtown Mesa. The complex already has its anchor tenant, collaborative co-working space Co+Hoots. As part of their contract, the company must provide 15 scholarships a year to local students on the subjects of coding, programming, or business technology. Total plans for the complex call for 180,000 square feet of apartment space, 24,200 square feet dedicated to three-story row homes, and 18,000 square feet of commercial, retail, office and restaurant space.
The Hayden Flour Mill - Tempe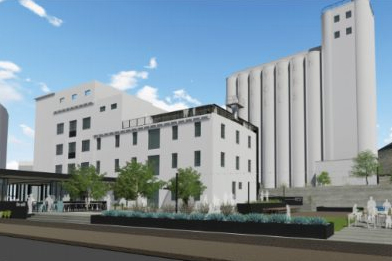 Tempe's Hayden Flour Mill is expected to get a major facelift. The historic flour mill, which is listed on the National Register of Historic Places, would be retrofitted to include office space, restaurants, and retail shops. Proposals also include a five-story hotel with rooms built into the former grain silos. With an aim to maintain most of the property, the project would serve as a model for preserving expansive, dated buildings into modern, thriving, mixed-use developments.
Rivulon - Gilbert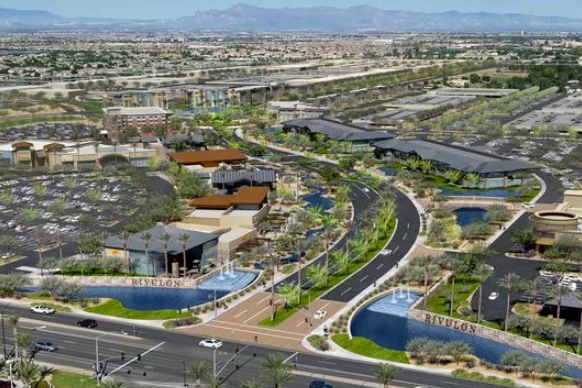 Rivulon in Gilbert is a mixed-use development set to include three million square feet of office space and 250,000 square feet of retail. The 250-acre development will also have six-to-nine acres set aside for hotels. Located in a prime spot at the corner of Gilbert Road and the AZ Loop 202, the site is expected to be a thriving economic hub for the town, which has already been named one of the most prosperous by CityLab.
Epicenter at Agritopia - Gilbert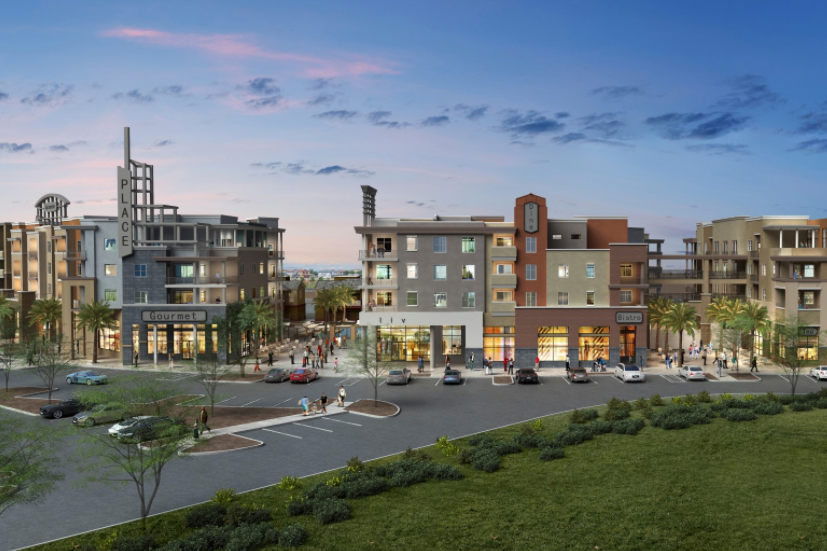 Epicenter at Agritopia also in Gilbert, is a mixed-use development slated to be the urban core of the popular master-planned community of Agritopia. Rooted in the community's village life mentality, the center will include health clubs, yoga centers, health-conscious restaurants, and cocktail bars on the ground level. Above that will be high-density, luxury apartments that range from studios to penthouses. Pathways will connect Epicenter to the rest of the community and continue the "agrihood" trend in the region.