Chicago Local Life
5 Ways to Explore Chicago Without Leaving Your Home
Being cooped up at home can be limiting, but you don't have to close yourself off completely from all that Chicago has to offer. The city has plenty of free and paid options to leave home behind and explore the city virtually, through food, through local goods, and via the imagination.
A Window to the Outdoors
Google Earth can take you on an incredibly detailed journey across the entire globe using your phone, tablet, or computer. Pick some of your favorite spots in the city and zoom in for a closer look. Or, you can explore the nooks and crannies of neighborhoods you have never been to in person. However you decide to use Google Earth, it can be a fun escape to see as much of the city as you want without physically stepping outside.
Creative Google Earth users can invent Chicago scavenger hunts and navigate the virtual city to find what they seek. Plus, you can use it as the basis of your exploration wish list. What places did you spot on Google Earth that are a must-see for the future?
Virtual Museum Visits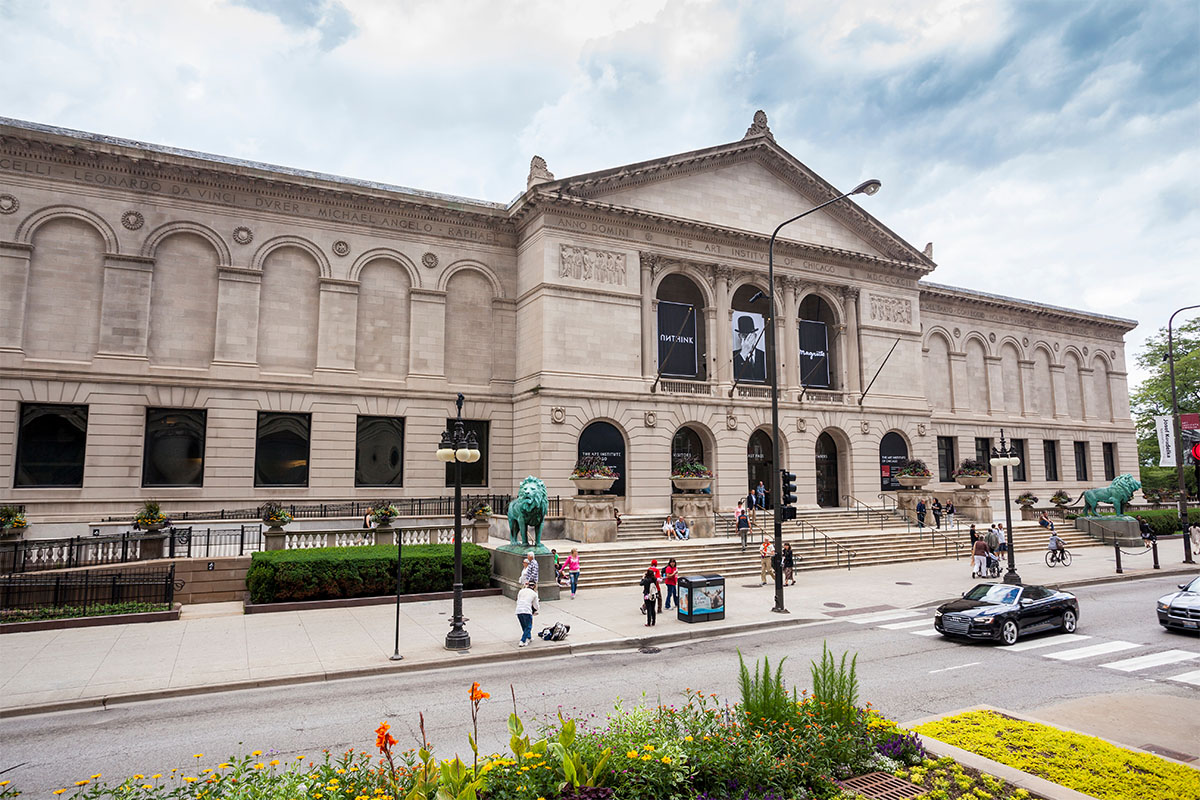 Museums are one of Chicago's best features. We have thousands of pieces of artwork at the Art Institute; more artifacts, fossils, and gems than you could dream of at the Field Museum; and the entire solar system at the Adler Planetarium. And those are just the giants of Museum Campus.
Chicago's neighborhoods are peppered with smaller museums dedicated to topics as broad as Mexican art (National Museum of Mexican Art in Pilsen) and to subjects as specific as buttons (the Busy Beaver Button Museum in Logan Square).
The Google Arts & Culture Platform doesn't include every single Chicago museum, but it has a solid collection of virtual tours to sate your appetite for learning something new. You can peruse artwork on display at the Art Institute, biological specimens of the Field, and online exhibitions of the Adler Planetarium.
The National Museum of Mexican Art, DuSable Museum of Africa American History, Shedd Aquarium, Chicago History Museum, and Peggy Notebaert Nature Museum are among the institutions featured on this Google resource.
Beyond Google Arts & Culture, the Field is offering online resources for families and teachers looking to engage kids.
Shop Local Businesses Online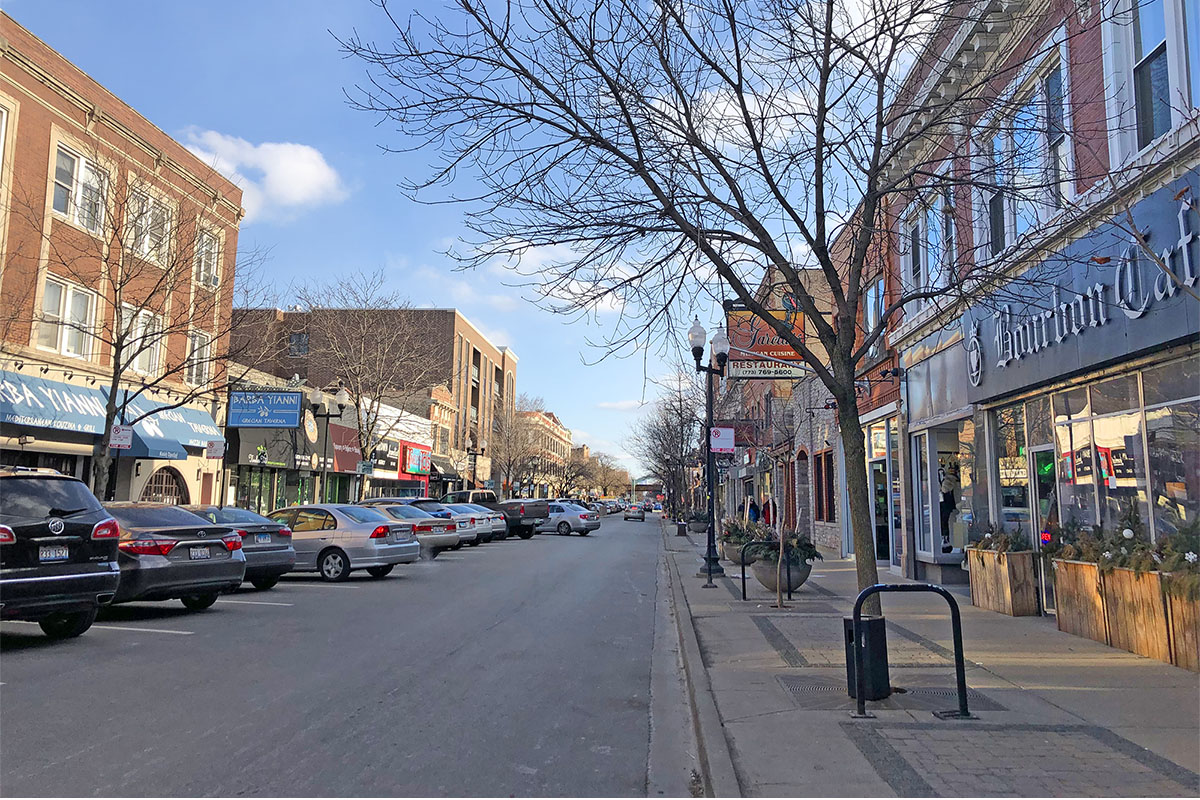 If you are looking for a way to support local businesses while you stay at home, you can shop online. This can mean ordering delivery from your favorite restaurants or finding local boutiques with online stores. Avondale is a good spot for delivery and takeout, with restaurants like Honey Butter Fried Chicken and Parachute.
You can also browse online collections of local businesses that operate in areas like Southport Avenue in Lakeview and Lincoln Avenue in Lincoln Square/Ravenswood. Chicago's local businesses sell everything from clothes and jewelry to bath products and home décor.
Read About the City
Sitting at home with free time on your hands is a perfect opportunity to crack the spine of that book (or stack of books) you've been meaning to read. "Devil in the White City" and "The Jungle" are ideal picks for non-fiction readers, while "The Time Traveler's Wife," "The House on Mango Street," and "Divergent" are fictional stories that unfold in the Chicago of their authors' minds.
If you have a copy of any of these books on hand, you can dive into a look at Chicago's past or see the city through the eyes of different characters. For those who don't have these books at home, you can turn to the Chicago Public Library.
The city's library system rents out eBooks and audiobooks. Choose your medium and settle in for a good story. And if you decide you'd like to add the book to your permanent collection, you can order a copy from an independent bookstore, like Women & Children First in Andersonville.
See the City on Film
The coastal cities of Los Angeles and New York sometimes seem to dominate the cinematic depictions of urban life in the U.S., but there are plenty of chances to see Chicago through movies and TV.
If you love the fluffy distraction of a good rom-com, John Cusack relives heartbreak in "High Fidelity," and David Duchovny and Minnie Driver find love in "Return to Me." Watch for scenes filmed in Lincoln Park in these two Chicago movies.
If bingeable television is more your style, the lineup of "Chicago P.D.," Chicago Fire," and "Chicago Med" are ready to hook you with seasons of drama. It is practically a rite of passage for Chicagoans to find their street taken over by film crews from one of these shows.
"The Chi" and "Shameless" also serve up drama set in the Second City. Neighborhoods like the Loop, West Loop, and Washington Park make appearances on "The Chi." "Shameless" is not entirely filmed in Chicago, but viewers will recognize some iconic shots of the city.
Chicago is a vast city, and thanks to online resources, you can experience its sites, flavors, history, and fiction. While you stay home, you still have options to connect with and explore your city.