Bay Area Local Life
6 Korean Restaurants in San Jose Worth Visiting
Foodies moving to the South Bay will be happy to know that the food scene in San Jose is one of the most vibrant in the Bay Area, with a wide variety of highly rated restaurants scattered all around the city. When it comes to Korean cuisine, San Jose offers some of the best.
Neighborhoods.com rounded up some of the best Korean restaurants in the city for the next time you're looking for a good meal.
Omogari - Downtown San Jose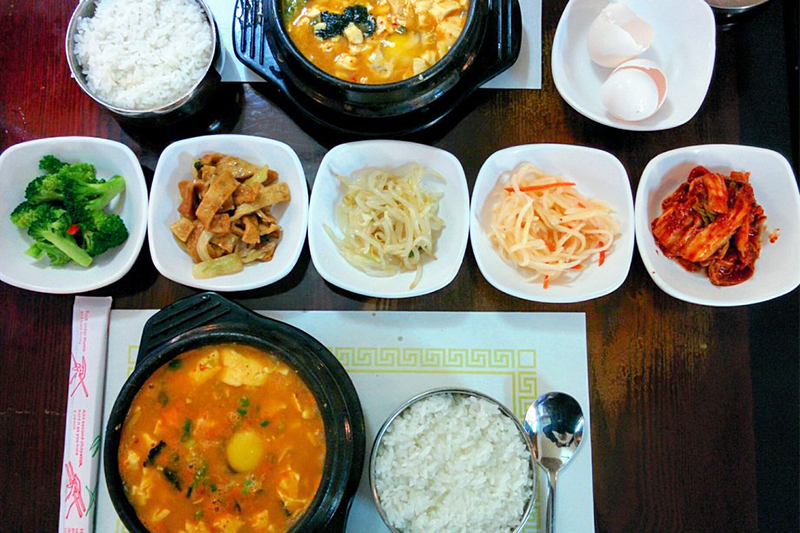 This Downtown San Jose restaurant can get pretty busy on weekend evenings and it's easy to see why. Dishes like the short rib bibimbap and the seafood pancake have very good reputations. Per their website, if they don't have a flavor of kimchee that you like, they might just make a new batch for you and call you when it's ready. Just be sure to arrive early in the evening as Omogari is relatively small and fills up quick.
SGD Tofu House - Blossom Valley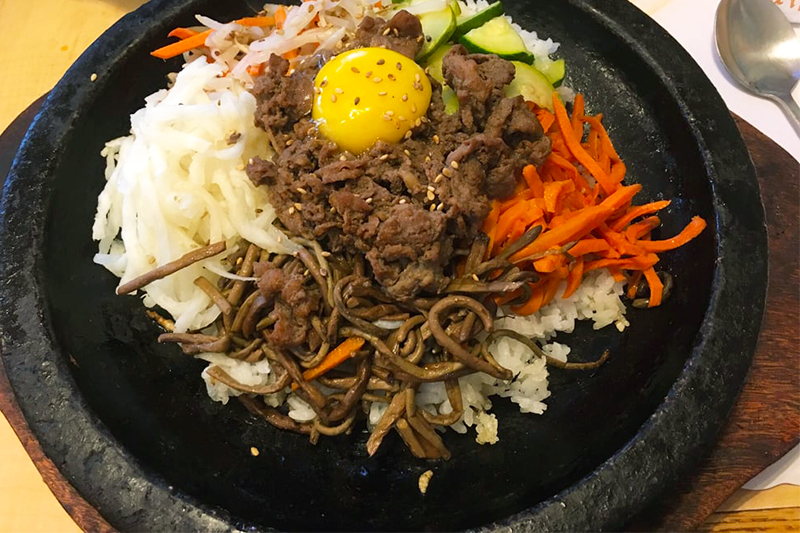 The setting is pretty simple and bare-bones, but the food is considered among the best San Jose has to offer. SGD Tofu House in the Blossom Valley neighborhood is a great spot for a casual dinner with the family. While kids might like the chicken stir-fried udon, adults can choose between fan favorites bulgogi beef and spicy tofu soup.
Gen Korean BBQ House - Berryessa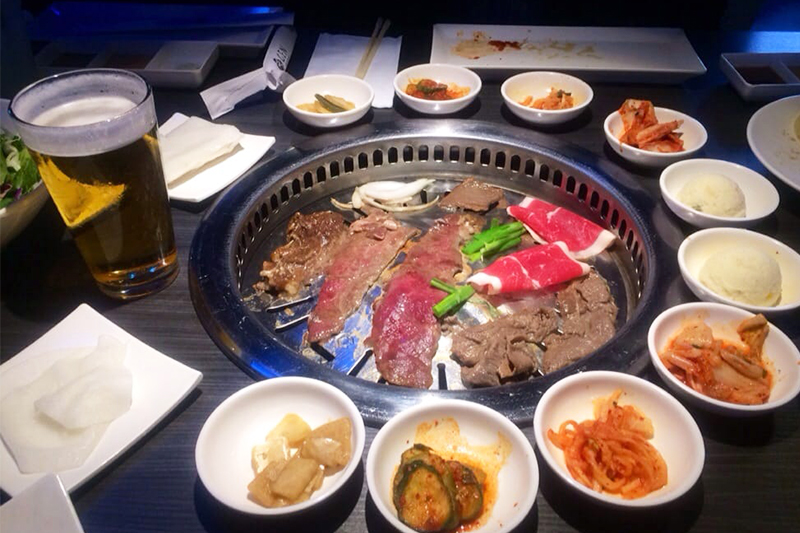 Gen Korean BBQ House offers an interactive dining style that allows you to grill your own meats at the table, making for a fun dining experience (so long as you don't mind doing a little work). Grill up some pork belly, beef brisket, spicy rice cake, or squid. Because the restaurant is all-you-can-eat, you can try them all. Gen Korean also has multiple locations throughout the Bay Area.
KoJa Kitchen - North Valley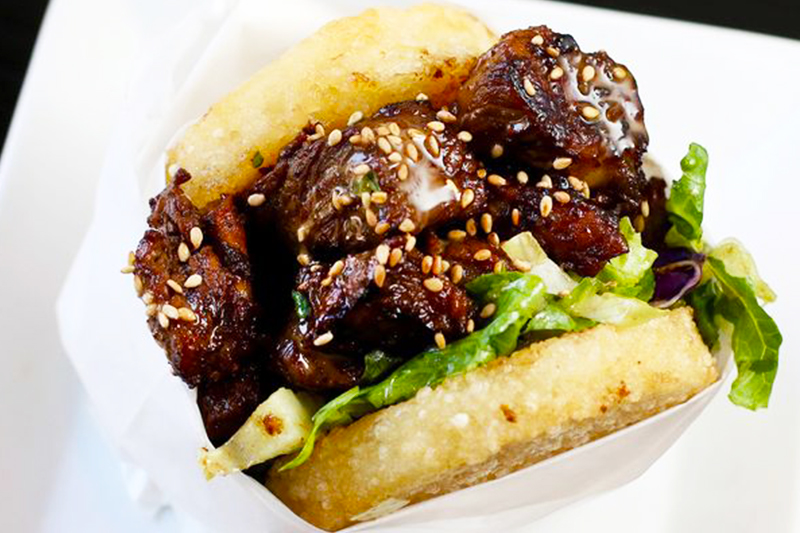 This North Valley restaurant offers a fusion of Korean and Japanese cuisine (hence the name), with Western elements included as well. The star of KoJa's menu is the restaurant's signature "kojas," rice-cake buns around slices of meat. The kamikaze fries are also popular, with crispy fries smothered in meat, green onions, and a signature sauce.
HOM Korean Kitchen - Downtown San Jose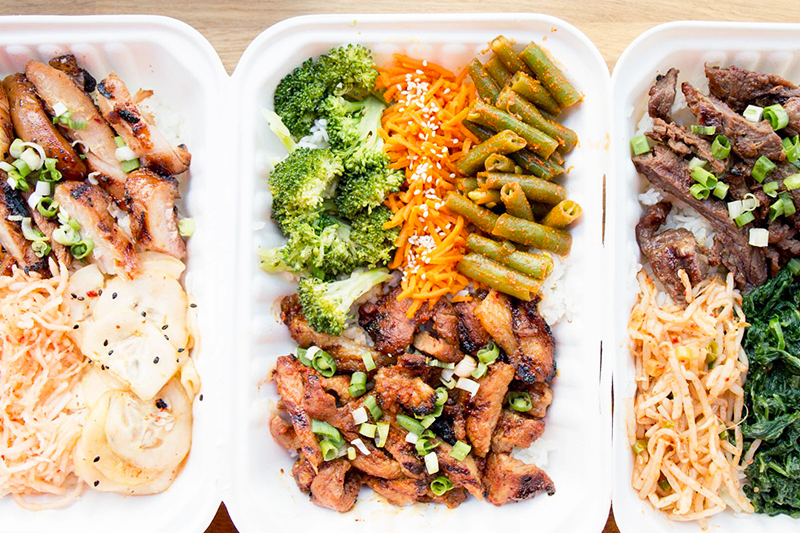 Want to customize your own Korean meal? HOM offers personalized bowls that let you choose your own base, protein, and veggie sides. For example, you can get a brown-rice bowl with braised short ribs, broccoli, kimchi, and zucchini. Or you can go for a salad bowl with organic tofu, cucumbers, and bean sprouts. The world is your oyster (also on the menu) at this Downtown joint.
Q Pot Korean BBQ & Hot Pot - Evergreen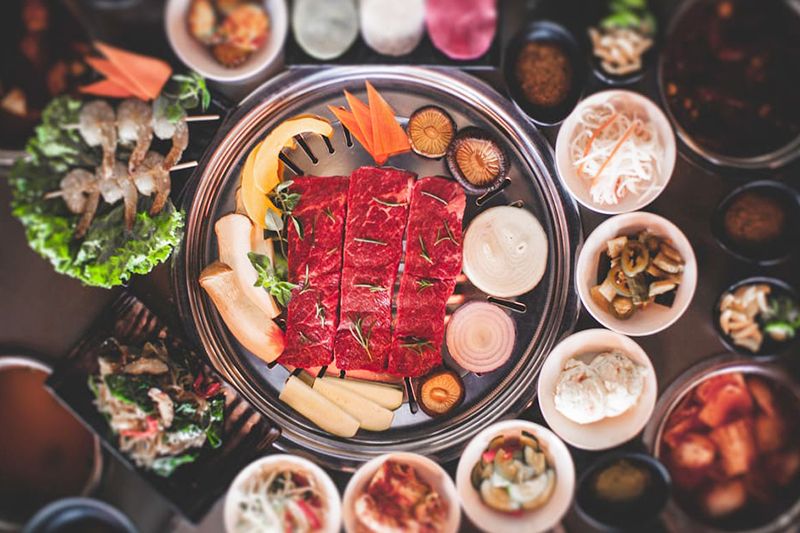 Nestled in the Evergreen neighborhood, Q Pot offers all-you-can-eat barbecue, complete with meats and vegetables that you can cook by yourself at the table. More in the mood for hot pot? The waiter will bring you your own personal hot pot, filled with a broth of your choice. Order as many ingredients as you want, and dunk them in at your own discretion.