Chicago Real Estate
6 of the Best Chicago Neighborhoods to Catch Live Theater
All the world's a stage—and Chicago knows it. Whether you want to catch a Broadway show or see some experimental theater, the city has you covered. Check out the wide range of theaters in these six different neighborhoods.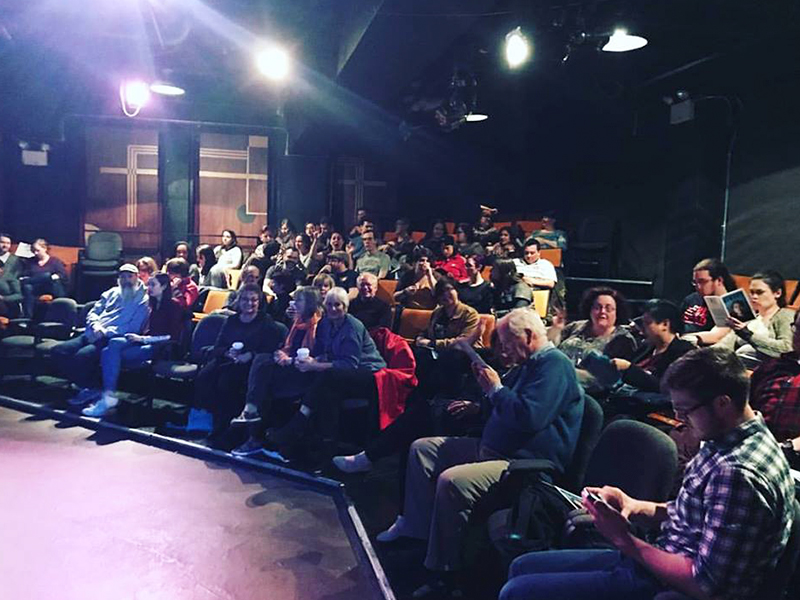 Edgewater, and the Andersonville community within it, is known for its eclectic collection of independently owned shops. So not surprisingly, this North Side neighborhood also is home to many independent theaters and theater companies.
The company that embodies Edgewater's independent theater aesthetic is The Neo-Futurists. The signature show at their black-box Andersonville theater is "The Infinite Wrench," a barrage of two-minute plays (it's a permutation of the company's longtime "Too Much Light Makes the Baby Go Blind"). The theater also presents original plays performed in the same experimental spirit.
The Babes with Blades Theatre Company—which performs plays at a variety of Chicago theaters, often in Edgewater—and the Rivendell Theatres Ensemble both focus on exploring complex, strong female characters on stage. The Raven Theatre is celebrating over 30 years of presenting classic American plays. Steep Theatre Company, which performs in a storefront of a former grocery store, is dedicated to finding new and under-produced plays.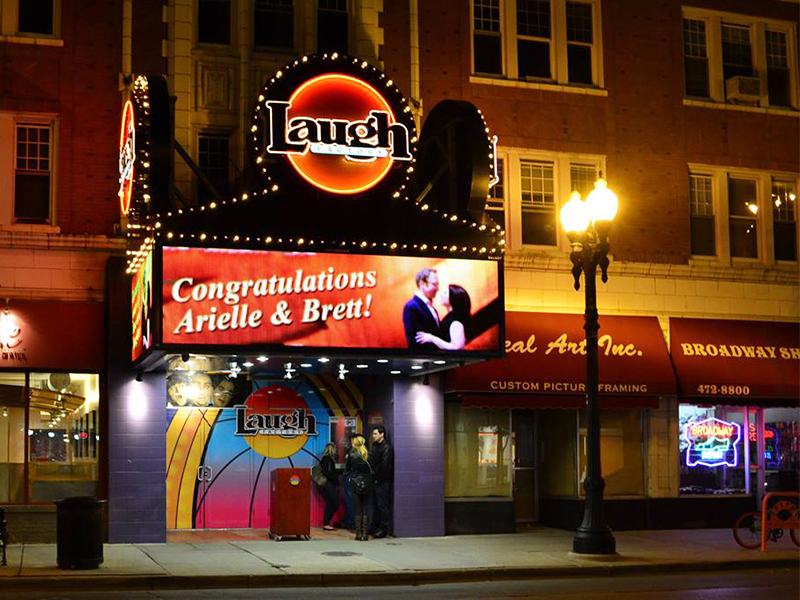 Lakeview is known as a hub of independent theaters that present improv, sketch, and stand-up comedy in less-polished settings than Second City and iO. The neighborhood's Belmont Theater District, which comprises more than 20 different performance spaces and groups, includes many comedy venues and groups: The Laugh Factory; The Lincoln Lodge, which has a weekly residency at Under the Gun Theater; CSz Theater Chicago, Chicago Theater Works; Annoyance Theater; and The Playground Theater.
But if you're looking for traditional scripted theater—whether comedic, dramatic, or musical—the neighborhood has a lot to offer in that department, too. Check the calendars at Athenaeum Theatre, Stage 773, Theater Wit, Mercury Theater, plus many others in the district. For something a little different, catch a magic show at Trickery Chicago.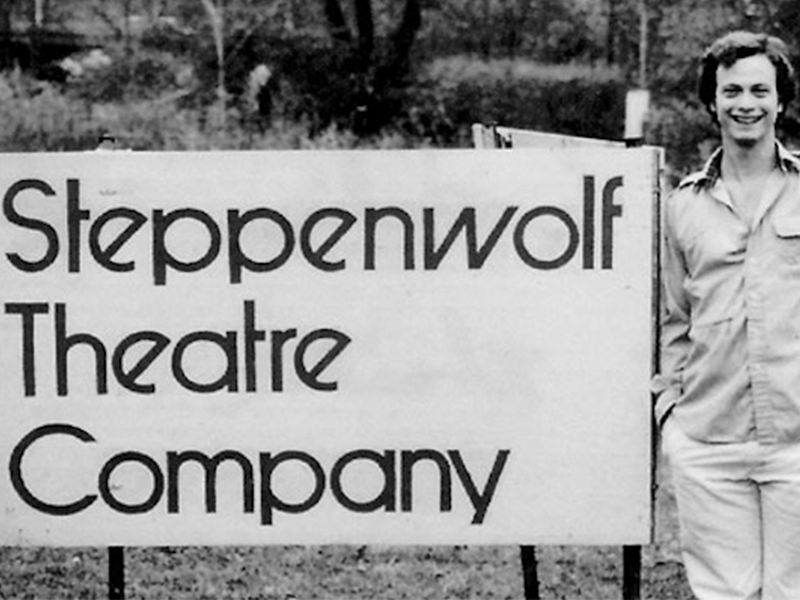 The Steppenwolf is one of Chicago's most celebrated theaters. In the 1970s, a group of high school and college friends including Gary Sinise, Terry Kinney, and Jeff Perry came together to create the Steppenwolf Theatre Company. Today, the company has three theaters in Lincoln Park: the Upstairs Theatre, the Downstairs Theatre, and the 1700 Theatre. Over the years, the theater has grown and picked up quite a few Tony Awards along the way.
The neighborhood is also home to Victory Gardens Theater, another gift from the 1970s. Today, you'll see the dazzling Victory Gardens Biograph marquee lit up before entering the theater on Lincoln Avenue. The theater has an illustrious production history that includes plays by famous playwrights like Samuel Beckett, Tennessee Williams, Ray Bradbury, and Harold Pinter. Like the Steppenwolf, Victory Gardens has earned awards over the course of its history.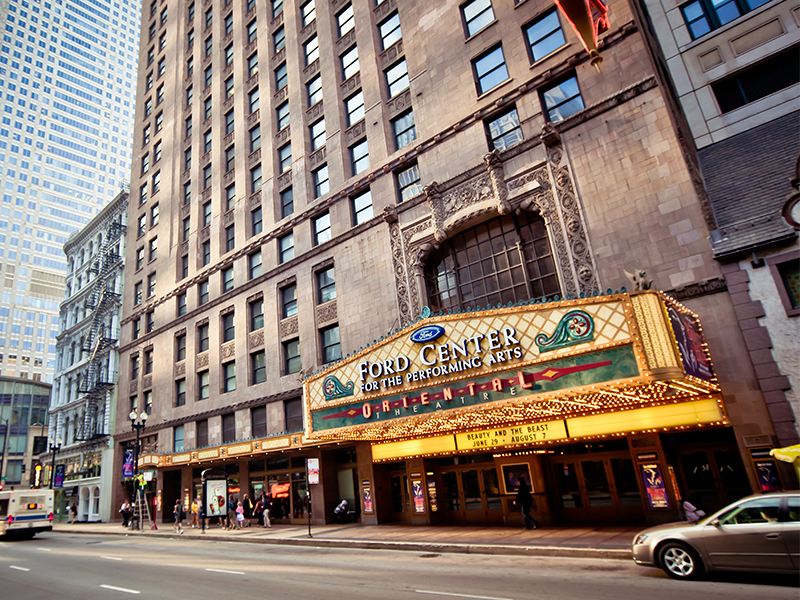 If you want to go big, you can see get tickets for a Broadway show in the Loop's Theatre District. These grand theaters have crystal chandeliers, balconies, ornate decor, and hundreds of seats—everything you would expect from a classic theater. The Theatre District proper includes the Oriental Theatre, Cadillac Palace Theatre, CIBC Theatre, Auditorium Theatre, and Broadway Playhouse. The biggest shows on everyone's lips—think "Wicked," "Book of Mormon," and "Hamilton"—fresh from their Broadway runs hit the stage at these spots.
The Goodman presents plays and musicals that include world premieres from emerging playwrights, thought-provoking Pulitzer Prize- and Tony-winning productions, and family-friendly classics like "A Christmas Carol" or "The Music Man." The theater often hosts post-show discussions and even offers a "Whenever" membership level that offers flexibility for the occasional theater-goer.
The Lyric Opera is Chicago's opera company, housed in a grand Art Deco building overlooking the Chicago River. While the Lyric presents classic operas throughout the year, it also will usually present a musical each season such as "West Side Story" or "Jesus Christ Superstar."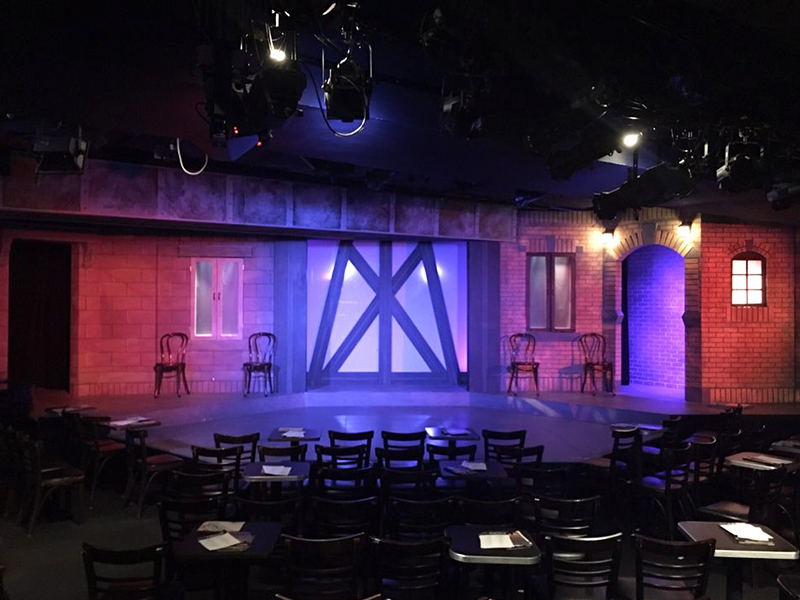 The Second City is a comedy incubator that has helped launch the careers of so many outstanding comedians. Bill Murray, Tina Fey, Alan Alda, Dan Aykroyd, and Steve Carell are all Second City alumni. Catch a show here for guaranteed side-splitting laughter. If you want to try your hand at comedy, The Second City also has classes for aspiring comedians.
Old Town also has A Red Orchid Theatre, which produces plays from all over the world. This theater has been putting on productions since the early 1990s. Come for thought-provoking performances that will stay with you after the curtain falls.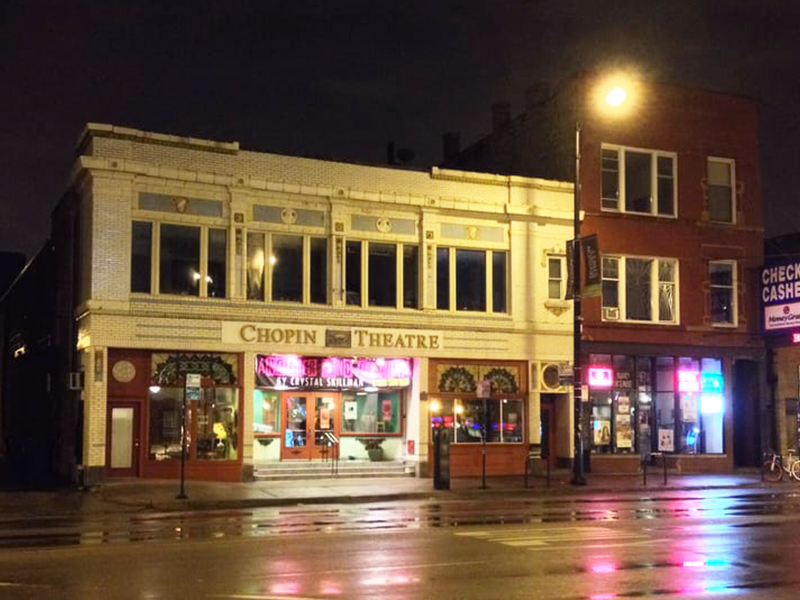 This neighborhood is a haven for theater geeks. The Chopin Theatre puts on hundreds of stage productions, films, literary events, and social gatherings every year. Chopin Theatre regularly gets recognized as one of the city's outstanding theaters.
Wicker Park also is home to The Den Theatre, which stages theater productions, stand-up comedy shows (the space hosted Maria Bamford recently), and variety shows like the annual Fly Honey Show. The theater also has a full bar with creative cocktails and snacks. In neighboring Bucktown, Trap Door Theatre also has a full docket of "challenging but obscure" works for its 25th season.