6 Reasons to Live in the Trendy Neighborhood of Los Feliz
6 Reasons to Live in the Trendy Neighborhood of Los Feliz
Los Feliz is a laid-back neighborhood in Los Angeles that's steadily gaining popularity, becoming a favorite among both locals and visitors. Before the emergence of trendy neighborhoods such as Silver Lake, Atwater, Highland Park, and Eagle Rock, Los Feliz was the go-to destination to find hip coffee shops, thrift stores, and quirky boutique shops.
Although these are still popular things to explore in the area, the neighborhood's main draws are its high walkability and central location within the city. Situated between the foothills of the Santa Monica Mountains and various shops in Hollywood, residents and visitors in Los Feliz can enjoy views of both the city and nature—but the views are only the beginning.
For those who are curious about what it's like to live in Los Feliz, here's what you need to know about this neighborhood.
Pedestrian-Friendly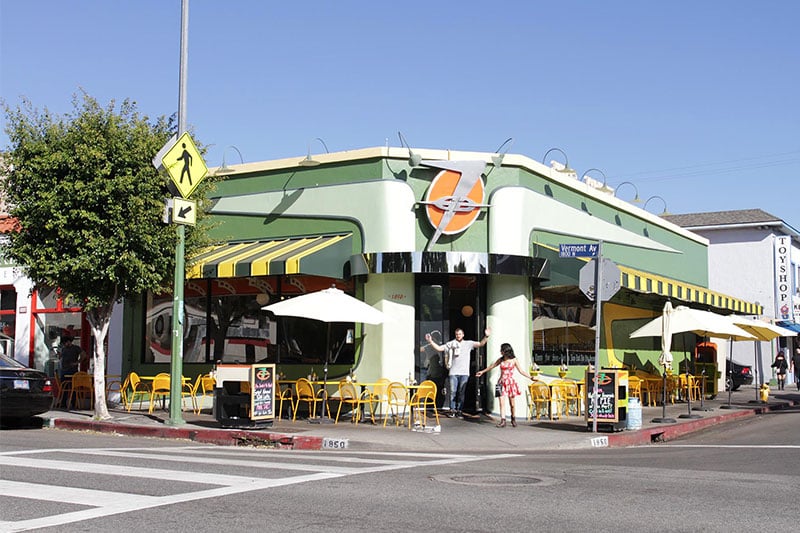 There are several pockets in Los Feliz that are highly pedestrian- and bike-friendly. With so many small shops to explore in the area, visitors can miss many of the neighborhood's hidden gems. If you're new to the neighborhood and looking to get to know the area, simply head towards Hillhurst Avenue, Hollywood Boulevard, or Vermont Aveue, where you'll find a slew of charming boutiques, eclectic bars, and diverse dining options. During peak traffic times, Los Feliz can get frustrating to navigate via car. Since it's centrally located in Los Angeles, this area gets the brunt of LA traffic, especially because it's near the popular 5 and 101 freeways. However, this aspect of the neighborhood can be a good thing, especially for residents who need convenient freeway access to commute to work.
Plenty of Entertainment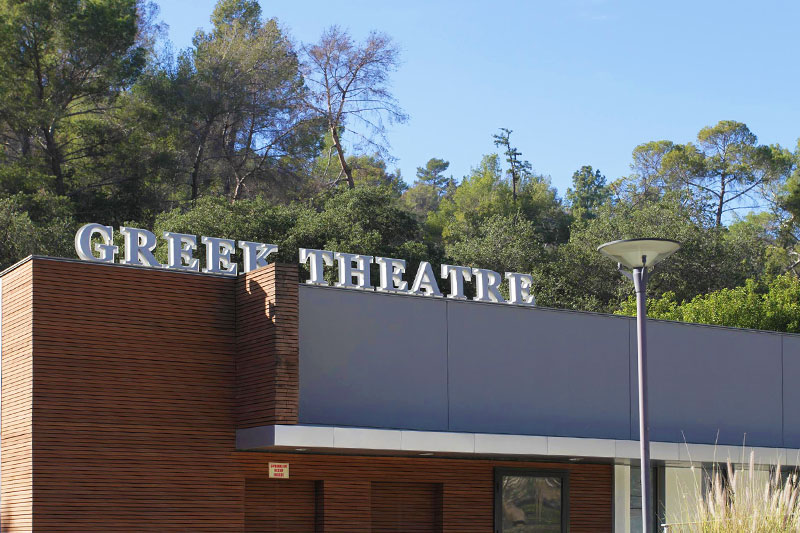 There are several things to do in Los Feliz when it comes to entertainment and amenities. From the historic and modest $6.50-per-ticket Vista Theater to the massive 5,900-seat Greek Theater, the neighborhood offers residents and visitors both affordable and luxurious entertainment options. It's also home to the famous Dresden Restaurant, which was featured in the popular Vince Vaughn film "Swingers" in 1996. The entertainment in this neighborhood seems endless, but in case you run out of options, you can head west towards the Hollywood bars or east towards the quaint shops in Silver Lake.
Top-Notch Cuisine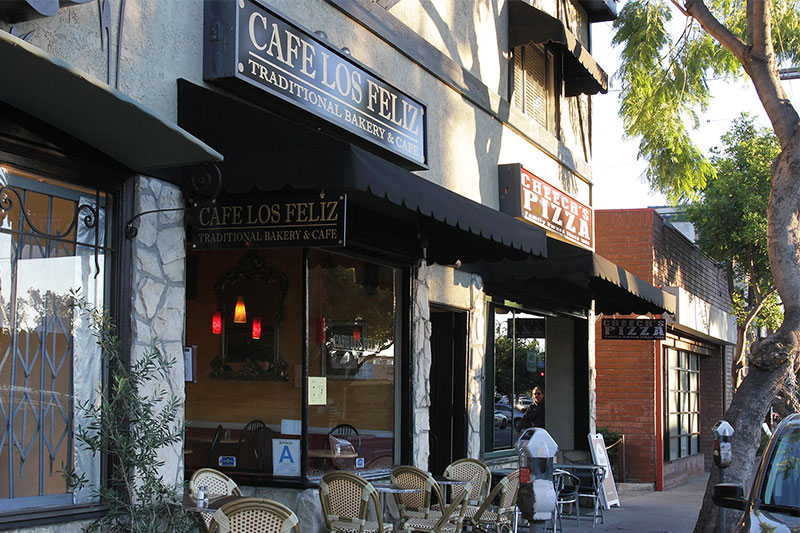 From low-key breakfast joints and ice cream shops to specialty boutiques and upscale international restaurants, Los Feliz is a haven for foodies. The neighborhood is often packed with both locals and tourists waiting in line to enjoy a quality meal at popular restaurants such as Figaro Bistrot, which is a usual spot for Hollywood creatives, HOME Restaurant, which offers late-night comfort food, and Alcove's Cafe and Bakery that's perfect for tasty brunch eats.
Noteworthy Residences and Architecture
For homebuyers searching for a property in Los Feliz, residential areas in the neighborhood include Los Feliz Estates for large and high-value homes, Los Feliz Towers for cozy dwellings, Laughlin Park for star-studded homes within a gated environment, and Franklin Hills for midcentury residences. Aside from the neighborhood's many residential spots, Los Feliz is also home to many notable architectural gems, such as two Frank Lloyd Wright homes, the Ennis House and the Hollyhock House.
Hiker's Paradise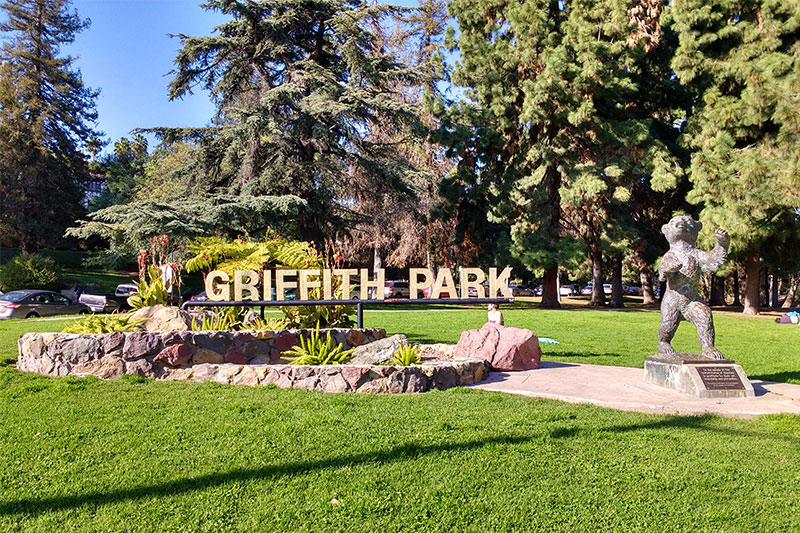 Located at the foothills of Griffith Park and the Santa Monica Mountains, Los Feliz is a hiker's dream. Whether you're taking friends to visit the Observatory, going on a casual hike, or preparing for an entire day exploring your newest trail, this is all within a five- to ten-minute drive north along Vermont Avenue. This is ideal for homebuyers who want to live in an area where they can experience the outdoors while being close to coveted city amenities.
Nightlife Galore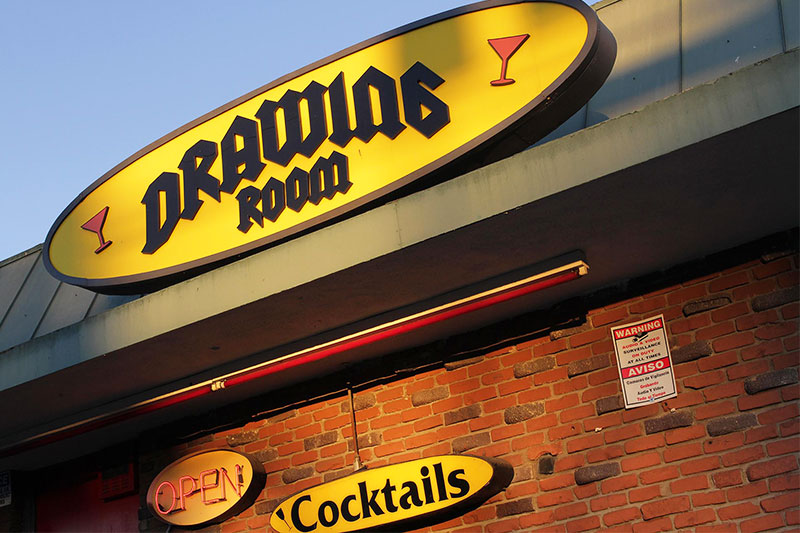 Los Feliz is indeed a neighborhood that has it all—culture, diverse dining, historical architecture, and plenty of spots to workout. To add to the area's long list of amenities, Los Feliz is also a thriving center for nightlife, from off-the-beaten-path dive bars to large nightclubs. Thanks to the area's central location, establishments in nearby neighborhoods are conveniently accessible. For those who want to enjoy a relaxing night out in town, simply head towards Los Feliz Village where you'll find a variety of tiki bars, wine bars, and cocktail bars. Popular spots include Tiki-ti for tropical drinks, Drawing Room for inexpensive drinks and jukebox music, and Good Luck Bar for quirky personalities and strong drinks.