National Real Estate
6 Things to Consider Before Moving to Raleigh
Moving is a huge undertaking. Making sure you've found the right neighborhood with job opportunities, quality schools, and attractive amenities can feel overwhelming, but Raleigh may be the answer. The City of Oaks could be the perfect place for you to put down some roots.
If you're thinking about making the big move to Raleigh, here are some things you'll want to consider.
Homes and Pricing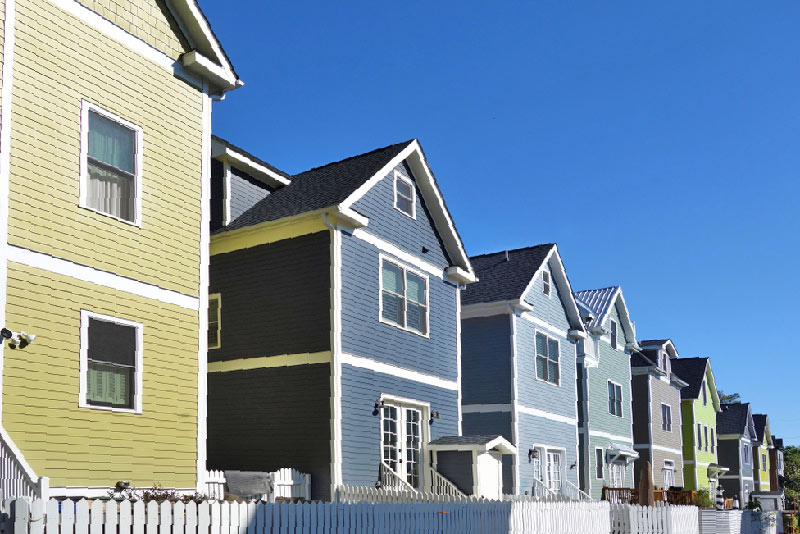 Neighborhoods in Raleigh range in style and pricing, but in many areas, you can get more bang for your buck. Cameron Village or Glenwood both offer reasonably sized homes with median sale prices in the high $100s and the high $200s, respectively. Also, depending on where you're looking, homes in the Raleigh metro area often come with great yards.
One of the city's oldest neighborhoods, Mordecai is a cozy residential area where the median sale price is in the mid $400s, according to Neighborhoods.com data.
But more desirable single-family home communities in Raleigh come with an equally competitive price point. Hillsborough has a median sale price in the mid $300s, and Wade has a median home price in the high $500s.
Amenities
Raleigh is home to thriving local businesses, restaurants, breweries, professional sports teams, recreational facilities, and entertainment options. The live music scene is on the rise in places like Downtown Raleigh, while outdoor adventuring is still prominent in places like Stonehenge.
Amenities range depending on the neighborhood, but for a popular local favorite in North Raleigh, head to Sola Coffee where the pour-over bar is next level.
Suburban and Rural vs. Urban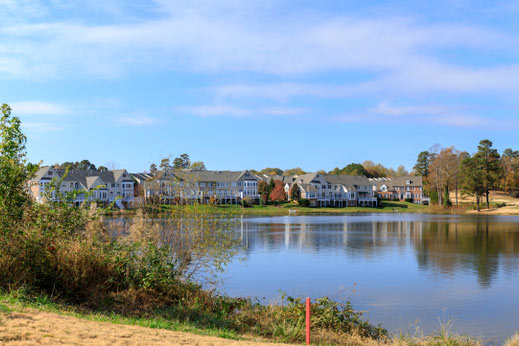 If you're looking for a suburban vibe, you'll find that in Raleigh. Certain areas of greater Raleigh-Durham—like Holly Springs or Angier—are quite serene and rural while still providing a relatively easy commute to the city.
On the other hand, urban centers are becoming more common, which also means construction could be cause for concern. Be on the lookout when making a purchase, noting how close in proximity your new neighborhood is to the amenities you may (or may not) crave. Also, note how close your neighbors might be. Space isn't an issue in the city yet, but if a great yard is on your must-have list, look towards North Raleigh or Clayton.
School Districts
According to GreatSchools, Raleigh-Durham offers some of the best schools in the region, if not in the state. The Wake County Public Schools system has 171 schools, with the numbers in private and charter school choices climbing by the year.
There's no shortage of excellent educational opportunities for adults either: The area is home to some of the best public and private universities in the South, such as Duke University, UNC Chapel Hill, Meredith College, and North Carolina Central University, which lends a lot to the area's innovative and progressive nature.
Transportation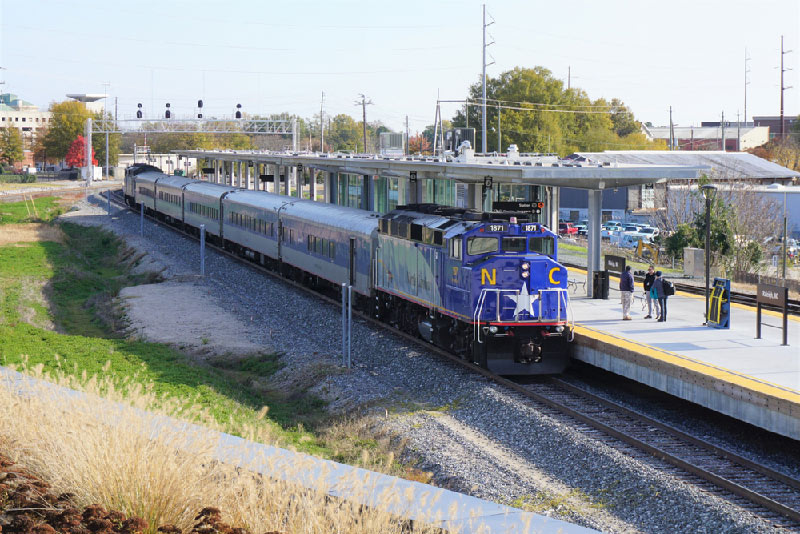 Much of Raleigh is easily accessible, whether by bus, foot, or car. Though Raleigh has an Amtrak station that provides service to other cities, there's no subway or metro station, so be sure to take this into consideration when choosing a new neighborhood to call your own.
The roads are surprisingly good, and despite being such a large city, Raleigh and the greater metropolitan area does not suffer from horrendous traffic as some other cities do. GoRaleigh is a dependable public transit option for getting around the city via bus.
Weather and Location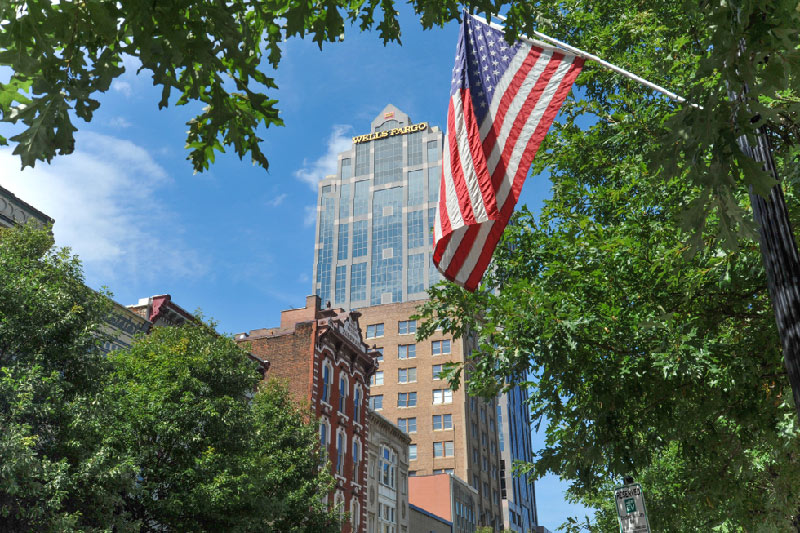 Most locals will tell you they've become accustomed to living with the humidity, and while that might be true for some, it can take transplants some time to acclimate. North Carolina has a fairly standard set of four seasons, but spring, summer, and a good portion of fall bring with them a bit of humidity.
It's sunny in the area, and Raleigh itself is surrounded by the Piedmont—low plains and trees galore. If you're itching for variety though, count yourself lucky you've chosen this area for your new home—the beach and the mountains are approximately two hours in either direction.