Miami Real Estate
6 Things to Know Before Buying a Home in Miami
If you're in a state where winters are cold and snowy, and the thought of living in year-round sunshine surrounded by palm trees and beautiful beaches sounds pretty great, you're not alone. Each year, thousands of people decide to cast their winter coats aside and move to Miami.
Aside from employment (unless you're retired), finding the right house in the right neighborhood is among the biggest issues you'll face. Here are six factors to consider before choosing a home to call your own.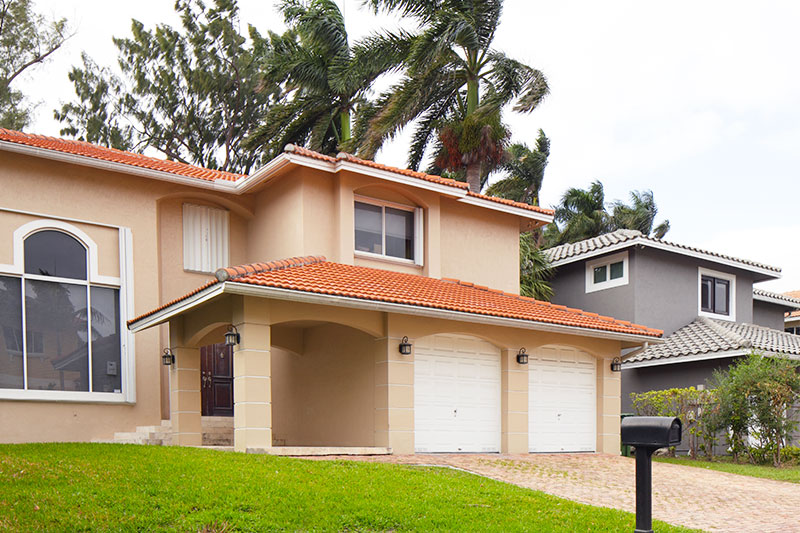 Miami's Neighborhoods Offer Many Choices
The first step for many homebuyers is selecting the right neighborhood to meet their lifestyle needs. Fortunately, Miami's neighborhoods are diverse, offering many options from which to choose. Many young professionals choose Downtown Miami, Brickell, Wynwood, or Edgewater due to their proximity to employment as well as their hip and artsy vibe.
Those looking for a neighborhood with good schools, peaceful parks, and other family-friendly amenities may be more apt to choose Coconut Grove, Coral Gables, Kendall, South Miami, Pinecrest, or Cutler Bay.
For some, moving to Miami only means moving to Miami Beach—South Beach in particular—to take advantage of what many view as a "European lifestyle" where you can walk virtually everywhere: grocery stores, shops, restaurants, and of course, the beach. While South Beach offers a busier environment, North Beach is a quieter option.
You Should Research Parking Availability
Depending on where you choose to live, parking your vehicle(s) may be a challenge. For example, in some neighborhoods such as Miami Beach or even Downtown, it's common for condos to come with only one parking spot for residents. Some older buildings may not offer parking at all—which means you'll have to rely on finding a spot on the street.
And like other cities with dense, urban areas, parking spaces may not be as large as they are in more rural settings, so driving a compact car instead of a large SUV may be a better option.
Hurricane Preparation Is a Way of Life
Hurricane season lasts from June 1 through Nov. 30, so you'll need to be prepared. Heavy downpours are a routine occurrence during the summer, and hurricanes can cause storm surges that flood coastal areas. Some neighborhoods, such as Miami Beach, are particularly prone to flooding so you'll need to research the area where you're considering a move to.
Homeowners insurance doesn't cover flooding, but separate flood insurance can be purchased to fill the gap. Depending on the location of the home, you may also be eligible to participate in the Federal Emergency Management Agency's (FEMA) National Flood Insurance Program. You should also ask whether windows and doors on a property can be made hurricane-proof.
Florida Is a Homestead State
Florida offers qualifying homeowners valuable legal protections under the homestead exemption law. Under the law, a creditor cannot force the sale of your home to satisfy a monetary judgement.
To be eligible, the home must be your principal place of residence and sit on less than one-half acre within a municipality and less than 160 acres outside a municipality. Judges have upheld that the law does not just pertain to single-family homes; condominiums, manufactured homes, and mobile homes are also protected under the law.
Attorneys Are Not Needed at Closings
Under Florida law, you're not required to hire an attorney for the closing process on a home. Many real estate transactions are completed by negotiations between the buyer and seller via their two real estate brokers. However, hiring an attorney may help to expedite the process, as well as protect your interests.
You May Choose Housing for Those 55 and Older
If you're 55 or older, you may consider buying a home in a community geared specifically for people who fall into your age group. In Miami, a wide range of housing is available, including single-family homes, condominiums, and manufactured homes.
In 55+ communities—which are plentiful in Florida— residents often have access to amenities catering to active lifestyles. Many have resort-style pools and large clubhouses where activities and events are held.
If you're interested in buying a home in a 55+ community, but you are under 55, you may still be able to do so. Under the Housing for Older Persons Act (HOPA), at least 80 percent of the units must be occupied by people 55 or older. But the remaining 20 percent may be available to those under 55, often referred to as the 80/20 rule.