7 Affordable Austin Suburbs
7 Affordable Austin Suburbs
Thanks to its rapidly expanding tech industry presence, its world-class restaurant and food truck scenes (which have adapted throughout the pandemic to promote safe and socially distanced dining), and its strong creative and academic credentials, Austin regularly appears on lists of American cities with the fastest-growing costs of living. The real estate market in the Austin area can feel highly intimidating to homebuyers on a budget, especially those focused on staying within city limits.
However, if you're willing to expand your search to include Central Texan suburbs, then it's still very possible to find a great deal on a home within a reasonable commuting distance of Downtown Austin. These seven suburban communities feature abundant real estate inventory priced under $300,000, all of which involve a 40-minute drive (or less) from Austin's city center.
All city median home prices via Sperling's Best Places.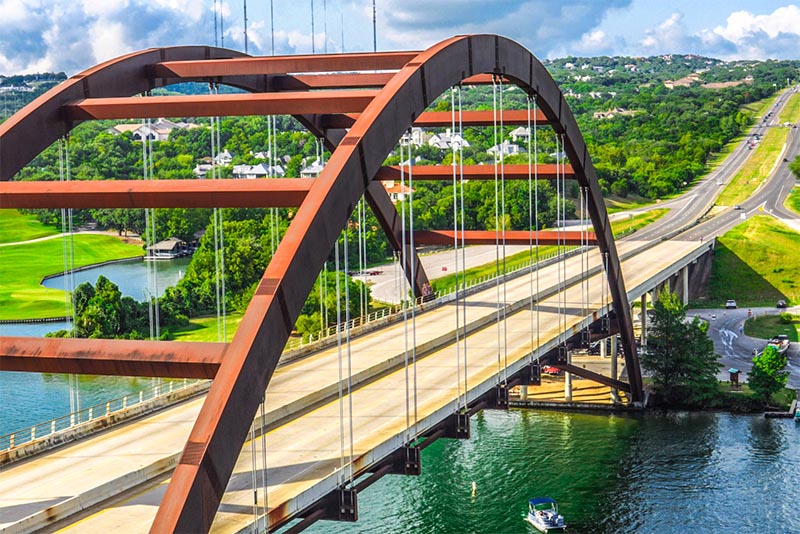 Median home price: $176,800
Known as the "Sausage Capital of Texas," Elgin is a popular Hill Country destination for Austinites in search of excellent barbecue and historic sites like the Elgin Depot Museum. It's also a town with quick and easy proximity to Austin, via a 30-35 minute drive northwest on Highway 290. Houses with three to five bedrooms and two to three baths can be found for between $225,000 and $275,000, and Elgin is home to several master-planned communities with appealing amenities and gently priced homes, like Estates At Wilbarger Creek and Cedar Hills.
Median home price: $158,900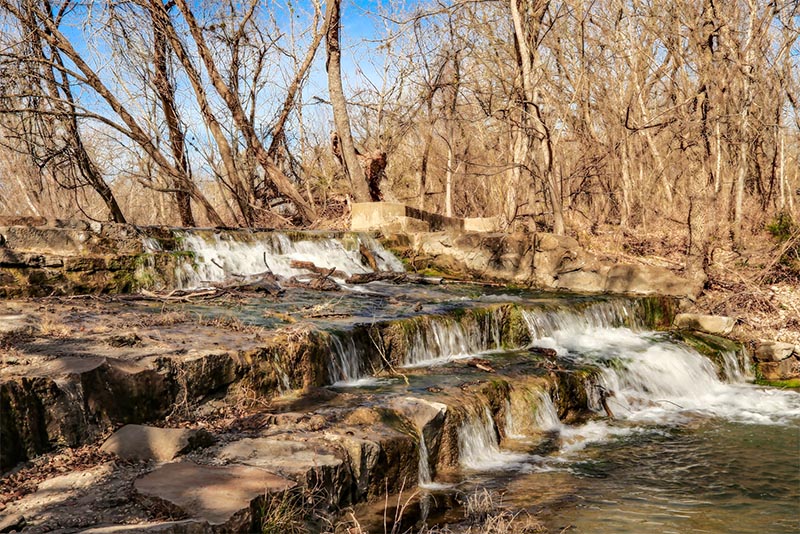 Lockhart, like Elgin, is a Hill Country gem with serious barbecue cred. Few municipalities can claim as many impeccable purveyors of smoked meats as the town of Lockhart, and foodies flock to this small city just 35 miles south of Downtown Austin for world-class dining in a small-town environment.
Lockhart's must-visit barbecue destinations include Kreuz Market (a spot founded by German immigrants and famous for both its brisket and its impeccable homemade sausage) and Smitty's Market (a low-key, down-home barbecue icon beloved for its no-frills energy and its perfectly smoked meat). Two- to four-bedroom houses priced under $300,000 can be found throughout Lockhart.
Median home price: $207,500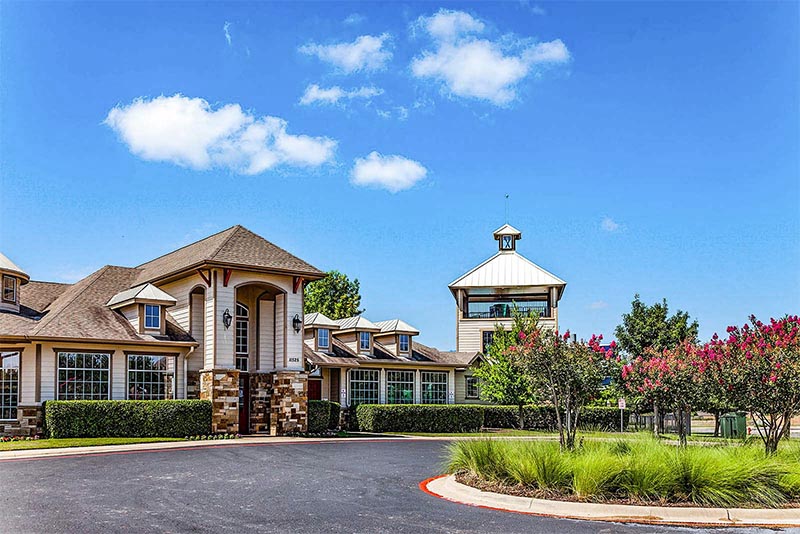 The serene town of Manor has much to recommend it, but one of its most notable attributes is its auspicious location. It's only a 20-minute drive from Downtown Austin and a 20- to 30-minute drive from Round Rock (another Central Texas hotspot for the tech industry).
In addition to its great commuting credentials, Manor's popular status among Central Texas homebuyers comes from its small-town vibes and its excellent public greenspaces, like Jennie Lane Park and East Metropolitan Park. Like Elgin, Manor contains numerous master-planned communities with homes at a reasonable rate, with communities like ShadowGlen, Greenbury, and Carriage Hills featuring three- and four-bedroom homes priced under $300,000.
Median home price: $183,500
In exchange for a very manageable 40 minutes of driving time, Austin commuters can find extraordinarily affordable houses in the Williamstown County town of Taylor. Taylor is a suburb with a decidedly rural feel, appealing to Texas homebuyers who love small-town living but also want the conveniences of city proximity (in addition to its closeness to Austin, Taylor is a mere 25 minutes away from Round Rock).
The town's greatest claim to fame comes in the form of Louie Mueller Barbecue, a hallowed smoke joint that's been serving top-notch brisket, ribs, and housemade sausage since the late 1940s. Average home values in Taylor hover between $150,000 and $300,000, with lots of inventory priced in the high $100s and low $200s.
Median home price: $227,600
With its quaint downtown, abundant greenspaces, and proximity to both Austin (30 minutes northeast) and smaller Central Texas cities like Round Rock (15-20 minutes) and Pflugerville (15 minutes), Hutto is a strong investment for professionals working in and around Austin, thanks to its 30 minute commute time. Hutto's highly regarded public schools make it a popular choice for young families, many of whom choose to purchase houses in Hutto's master-planned communities like Hutto Highlands and Star Ranch, where three- to four-bedroom homes can be found under $300k.
Median home price: $204,400
Of all of the towns on this list, Del Valle boasts the shortest distance from Downtown Austin; commuters need only take a 15-minute drive to reach the city center. In fact, while Del Valle is technically a suburb, it's directly adjacent to a section of Austin that's both highly convenient and is experiencing a major revival: Austin-Bergstrom International Airport. Del Valle spent many years as an Austin-area afterthought, lacking easy access to shops and necessary amenities.
However, a recent increase in developmental interest has Del Valle on schedule to welcome new multi-use complexes and residential buildings, all of which contribute to this town's status as an area on the rise. Central Texas homebuyers eager to stay close to Austin while saving some dollars shouldn't sleep on Del Valle's fast and compelling growth; three-bedroom and four-bedroom homes are still available in Del Valle in the $200k-$275k range.
Median home price: $245,000
Many of Austin's desirable (and affordable) suburbs can be found north of the city. However, if you're willing to take your explorations down south, you can find fantastic value and plenty of appealing attractions in the town of Martindale. Commuting from Martindale to Austin takes about 40 minutes each way, and if you're heading to the city of San Marcos instead, then you'll only be facing a 10-15 minute commute.
Because of its comfortable suburban vibes and its closeness to both Austin and San Marcos, Martindale can be a pricey place to search for a home. However, if you keep an eye on the master-planned communities scattered throughout the town (like San Marcos River Ranch), you'll be able to find houses priced under $300,000.