The Best Master-Planned Communities in Austin
The Best Master-Planned Communities in Austin
Austin is experiencing monumental population growth, and it's not just in its urban neighborhoods. Many are opting to live in the many master-planned communities in Austin and surrounding areas.
Those interested in well-manicured neighborhoods that offer amenities, family-friendly activities, and new-construction homes can find some of the most desirable residential developments in Central Texas. These eight master-planned communities stand atop the list thanks to their convenient locations, wide array of amenities, and family-friendly appeal.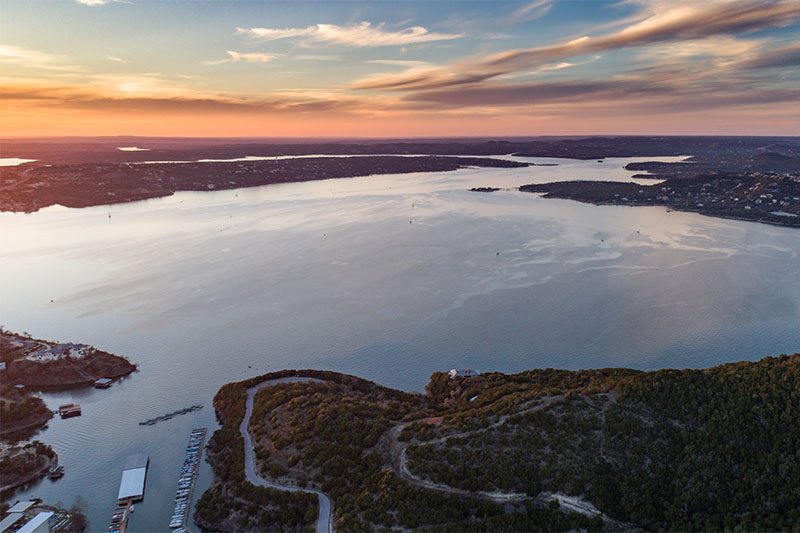 A scenic MPC located in the Texas Hill Country and bordering the northern shore of Lake Travis, Tessera on Lake Travis recently earned accolades from Austin Business Journal, who named the project the Best Master-Planned Community in the Austin area. Daily Austin commuters face a 45-50 minute drive in each direction, and Tessera is also close to Hill Country hotspots like Spicewood, Bee Cave, and Leander.
Residents of the MPC have access to premium features like a fishing dock and boat launch on Lake Travis, an infinity pool, and an extensive network of hiking and biking trails. The houses within Tessera are single-family dwellings with 3-5 bedrooms and 2-5 bathrooms, and pricing ranges from the low $300s to the high $600s, with Neighborhoods.com listing the current median price at $442,049.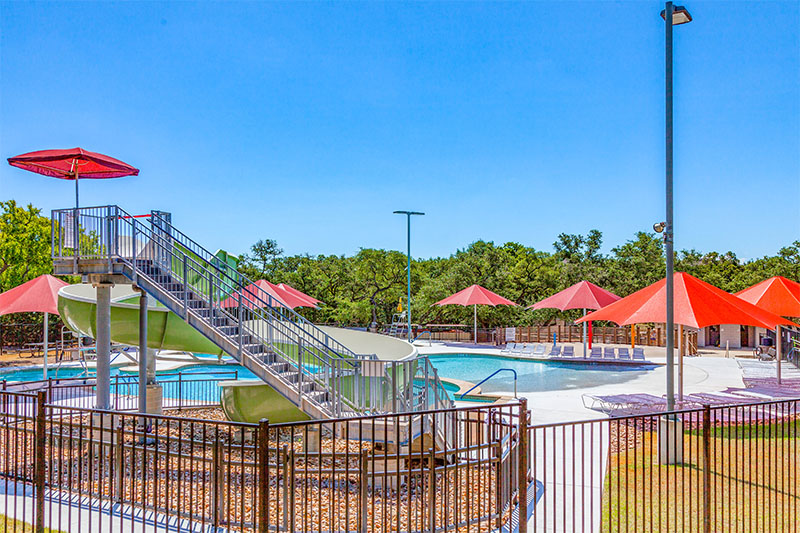 One of Austin's largest MPCs in terms of acreage, Circle C Ranch benefits from its location within city limits; the commute to Downtown Austin takes only 15-20 minutes each way.
Although it's found within Austin proper, Circle C Ranch's size and layout give it the distinct feel of its own small town, albeit a town with ready access to Austin's urban perks.
Circle C residents tend to prize the great outdoors; the community features five parks, numerous greenbelts, several playgrounds, athletic courts and fields, and an Olympic-sized swimming pool. The single-family homes in Circle C Ranch include 2-6 bedrooms and 2-6 bathrooms, and the median sale price currently stands at $496,000.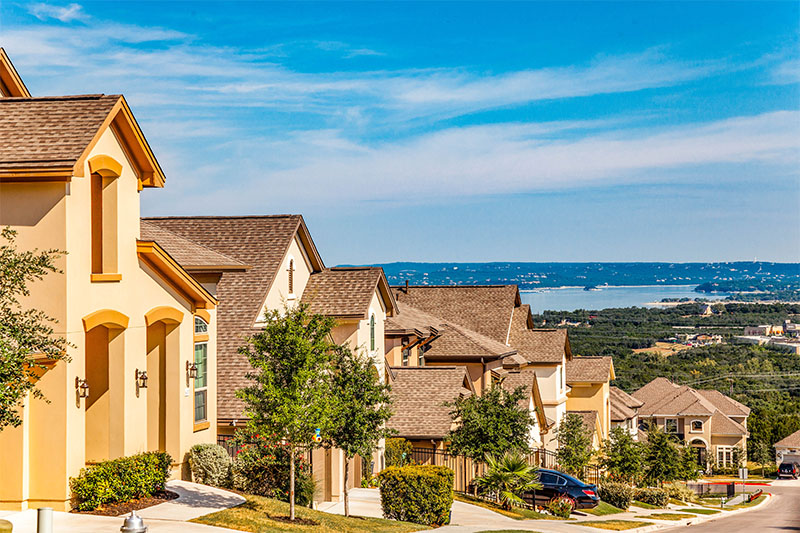 Like Circle C Ranch, Steiner Ranch is a sizable (4,600-acre) MPC found within city boundaries. The community, positioned on the northwest corner of Austin, overlooks both Lake Travis and Lake Austin, and waterfront activities are a major draw for local homebuyers and visitors. The Lake Club community center features a clubhouse, tennis and volleyball courts, multiple swimming pools, a highly-acclaimed steakhouse, and an 18-hole golf course.
Steiner Ranch's public schools are served by the award-winning Leander Independent School District, making this MPC a popular choice for families with children. Buyers in search of single-family homes in Steiner Ranch can find options with 2-7 bedrooms and 2-8 bathrooms, and the median sale price is $485,000.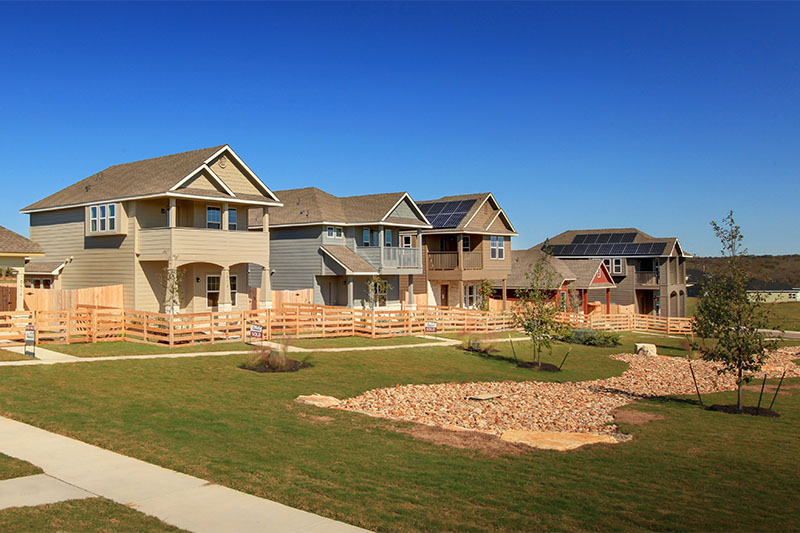 Eco-conscious Austinites flock to Whisper Valley in nearby Manor, one of the area's first MPCs to make green construction and operations a top priority.
The single-family houses available at Whisper Valley feature sustainable construction materials and are optimized with energy-efficient technologies, like solar panels and geothermal heat pumps. All Whisper Valley houses include Google Nest thermostats, which monitor your home schedule and adjust heat and AC emissions to conserve energy.
Whisper Valley residents can make use of amenities like a community education center powered by Google (including full info about the MPC's eco-conscious initiatives), a swimming pool heated by geothermal tech, play areas and an activity room for kids, hiking and biking trails, a community garden, and regularly scheduled events and seminars open to all residents.
Homes in Whisper Valley typically include 3-4 bedrooms and 2-3 bathrooms, with the median sale price hovering in the low $300s.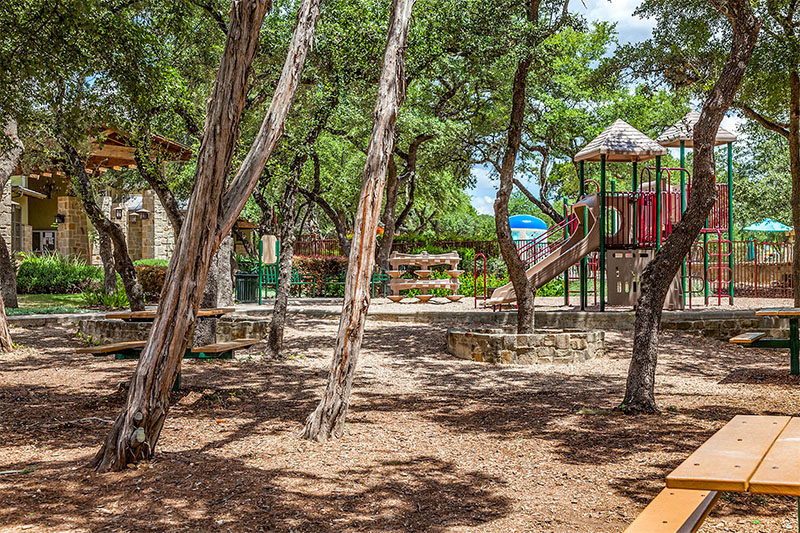 A Hill Country MPC found just 30 minutes southwest of Downtown Austin, Belterra offers residents high-end amenities, spacious homes, and inclusion in the Dripping Springs Independent School District, which boasts an A rating from the Texas Education Agency.
Belterra denizens can enjoy the scenic landscape of the surrounding Hill Country along with on-site recreational features like parks, hiking and biking trails, playgrounds, large front lawns for gatherings and picnics, and a hotel-inspired pool with lounging areas. Houses in Belterra range from 2-5 bedrooms and 2-6 bathrooms, and the median sale price stands at $444,945.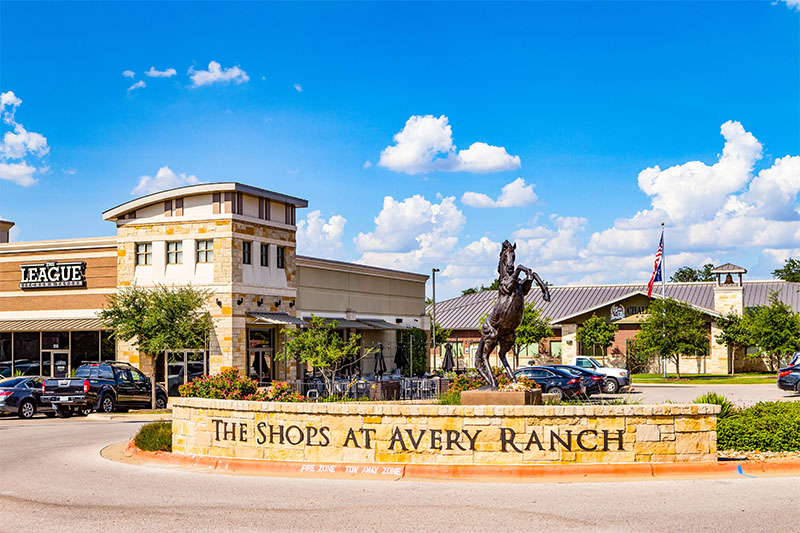 A serene master-planned community in the northern Hill Country, Avery Ranch is conveniently located for Austin commuters and those who travel to the tech hub in neighboring Round Rock. Driving from Avery Ranch to Downtown Austin takes about 25 minutes, and the trip to Round Rock only takes 15-20 minutes.
Avery Ranch residents can make use of the community's many amenities including nature trails; recreational centers; basketball, tennis and volleyball courts; golf courses; and multiple community pools.
The community feels largely self-contained, with retail shops located in and around Avery Ranch's entry points, but those in need of more substantial shopping venues can run errands at the nearby Lakeline Mall. Single-family homes in Avery Ranch include 2-6 bedrooms and 2-6 bathrooms, with a median sale price of $375,000.