7 of America's Fastest-Growing Breweries Call California Home
7 of America's Fastest-Growing Breweries Call California Home
Over 900 craft breweries operate within the state of California. Some of those are established veterans of the industry—pioneers like Sierra Nevada and Stone—while plenty of newer outposts are popping up every day. As the California Craft Brewers Association points out, over 91 percent of state residents now live within 10 miles of a brewery.
Recently, CraftBeer.com (maintained by the Brewers Association) highlighted seven of those California beer purveyors among the 50 Fastest-Growing Breweries in the Country. Peppered throughout both Northern and Southern California, each of these breweries has become a highlight of the surrounding neighborhood and a successful local business.
So which labels should you be looking for the next time you're looking for a pint? Here are California's seven fastest-growing breweries and where to find them.
Device Brewing Co. - Sacramento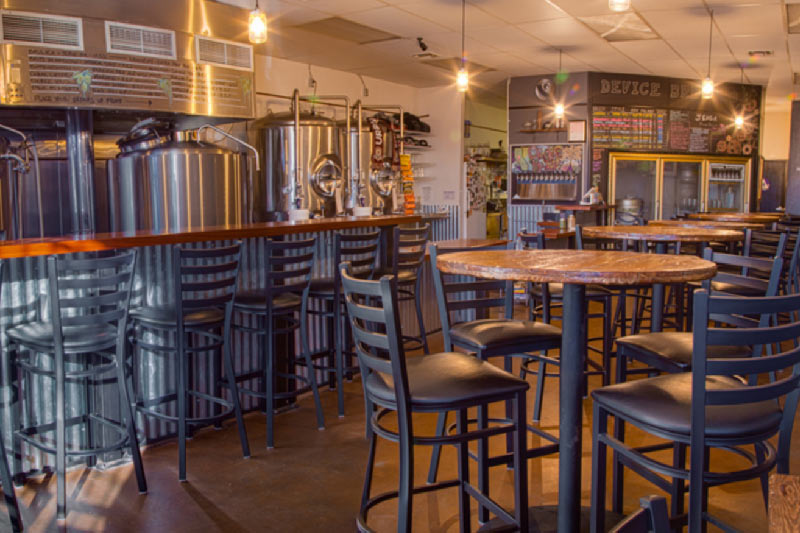 Sacramento's budding beer scene is all over the city and surrounding area, but there's a sizeable collection of beers concentrated just east of downtown. One of those locations is Device Brewing Co. which has called the Tahoe Park area home since 2014. Southeast of Cal State Sacramento, the industrial-looking tasting room has ballooned and now has two more locations in the works for 2018 (ICE Blocks Taproom and the Promenade in (Pocket / Greenhaven). It's their IPAs that are earning rave reviews and keeping interest in a competitive market.
GoatHouse Brewing Co. - Lincoln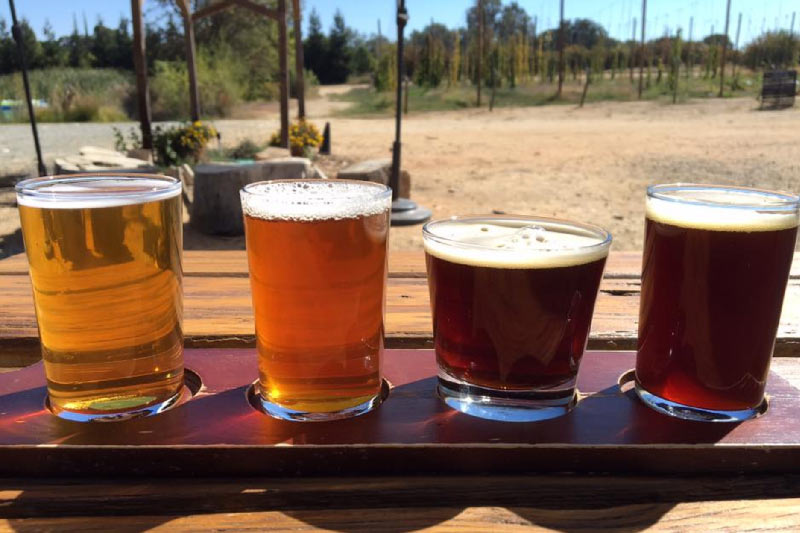 GoatHouse Brewing is virtually in the middle of nowhere in Lincoln, with just a couple roads nearby and woods surrounding much of the taproom on all sides. They grow hops right on-site, and serve patrons in a converted barn. They also keep their own bees, which supply honey for some select styles. It's not your typical brewery or even farmhouse experience. Yet, it thrives in the simplicity and "farm-to-tap" atmosphere its unique aesthetic creates.
Bruehol Brewing Co. - Benicia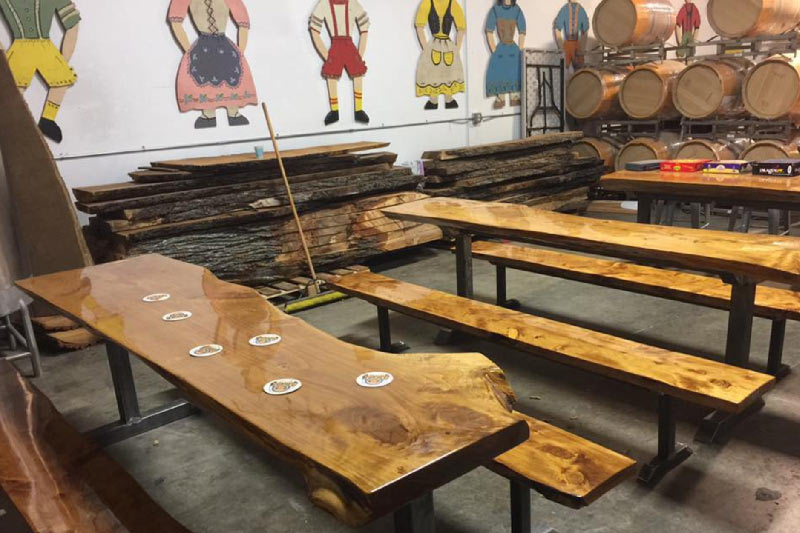 In Solano County's Benicia, not far off from the Interstate 680 freeway, is Bruehol Brewing Co., established in 2014 but paying homage to the city's 100-year beer heritage. Rather than try to reinvent the wheel with wild flavors, they've focused on clean, typically German-inspired beers that are consistent representations of the styles. While the taproom itself is a bit off the beaten path, Benicia also offers plenty of other food, drink, and even park space nearby.
Steel Bonnet Brewing Co. - Scotts Valley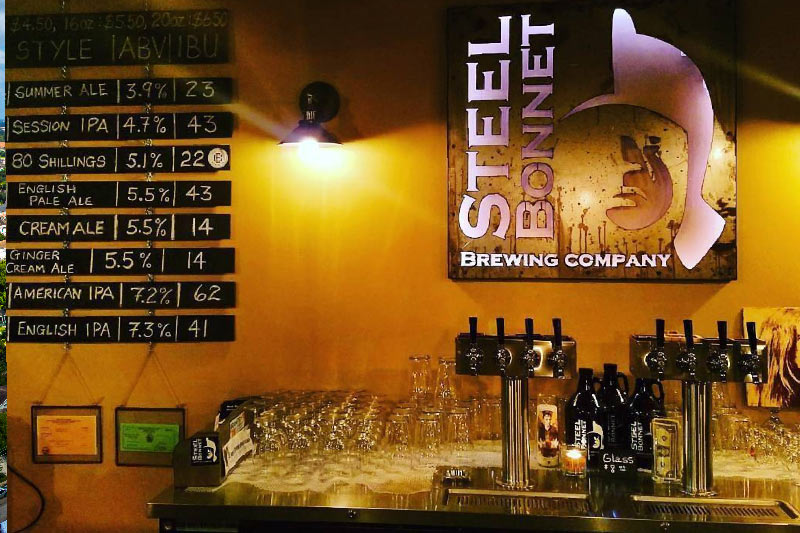 Steel Bonnet Brewing Co. sits right next to California State Route 17, a gas station, and a Starbucks in Scotts Valley. While they're probably all fine establishments, only one will pour you a proper pint. Though they're a nano-brewery inspired by English cask ales, they have a fine selection of West Coast fare (especially hoppier ales). Along with a good collection of staple beers, Steel Bonnet also serves up seasonal releases, trivia events, and live music.
Pacific Plate Brewing Co. - Monrovia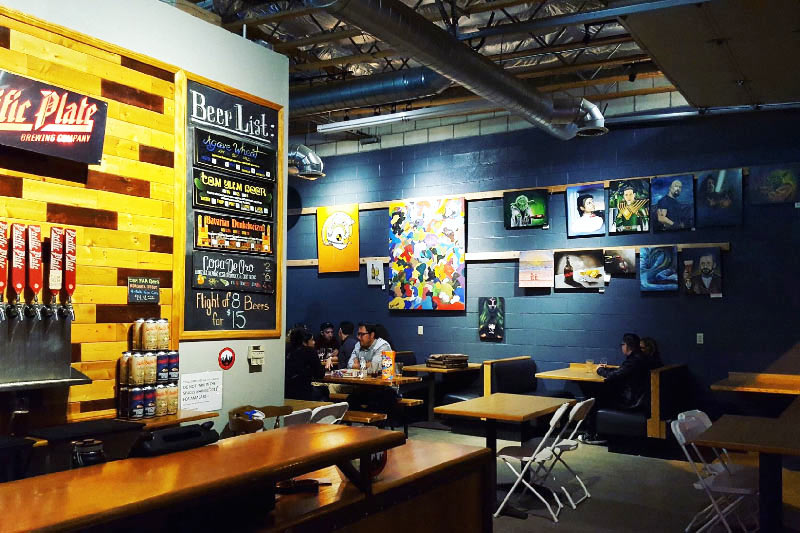 Pacific Plate, Monrovia's first established brewery, now has two locations—the other is in Glendale, though the Monrovia location is the original and where the beer is actually brewed. Their Horchata Stout is the headliner. However, that's joined by a long list of IPAs and pale ales as well. Whether you stop into the Monrovia location or in Glendale, you can try some tasters (or full pours). In Monrovia, it's also easy to walk over right from the Gold Line train station close by.
Bay City Brewing Co. - Midway, San Diego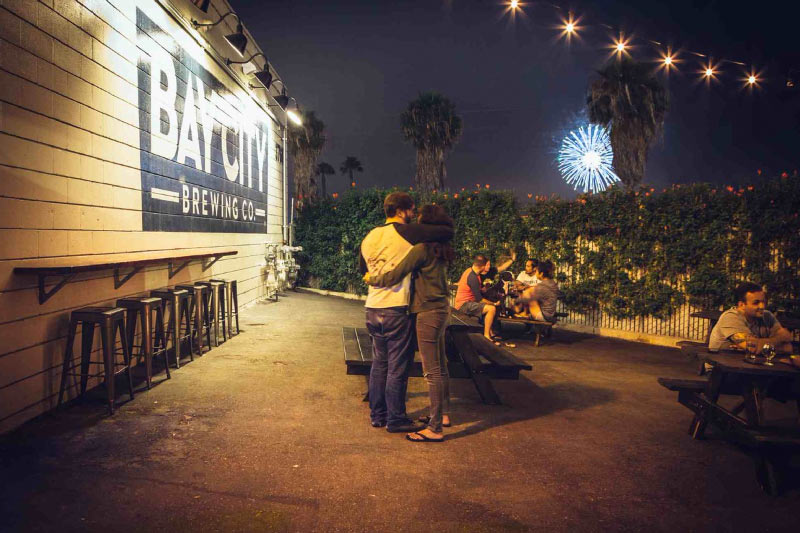 Like just about every area of San Diego, Midway—southwest of the intersection of US Interstate 5 and 8—houses a small cluster of beer-centric spots within a short stretch. Along with Modern Times Beer, as well as Deft Brewing and Ballast Point's Home Brew Mart in nearby Linda Vista, you'll find Bay City Brewing Co. The tasting room is big and offers an outdoor space as well for visitors to utilize. They have a variety of hoppy, malty, and sour beers on draft, most notably their genre-bending San Diego Pale Ale.
Novo Brazil Brewing Co. - Chula Vista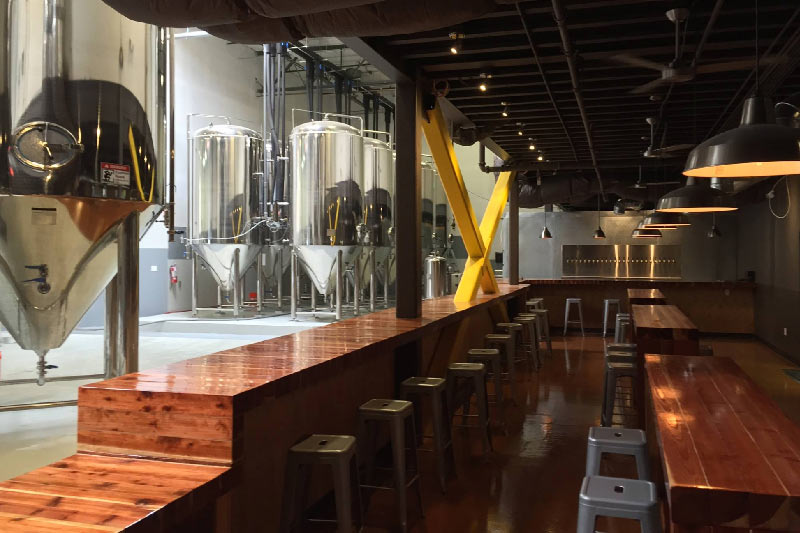 On the way down from San Diego to the Mexican border is Chula Vista and its largest brewery, Novo Brazil. Focusing in on typical California styles (IPAs) while adding a Brazilian flair, Novo Brazil has moved quickly to pull together a large taproom and production line, now distributing throughout the Southern California area. Following up a day down at nearby Aquatica San Diego, the award-winning brews aren't a bad reward.