7 Reasons to Live in Ojai, California
7 Reasons to Live in Ojai, California
The rural city of Ojai, California is a popular weekend getaway for locals in Los Angeles County, Ventura County, and Santa Barbara County. Located in Ventura County, about two hours northwest of Los Angeles, this small and rustic city is known for being a center for tranquility and spirituality.
Ojai boasts beautiful weather year-round as well as scenic orchards and vineyards, but this city isn't just a nearby vacation destination or a creative refuge for locals. What many people don't realize is that Ojai also has a thriving art scene as well as a close-knit community of longtime residents, making this charming and eclectic town a great place to live.
For potential homebuyers searching for a home in this welcoming village-like city, here are seven reasons why you should move to Ojai.
Rooted in History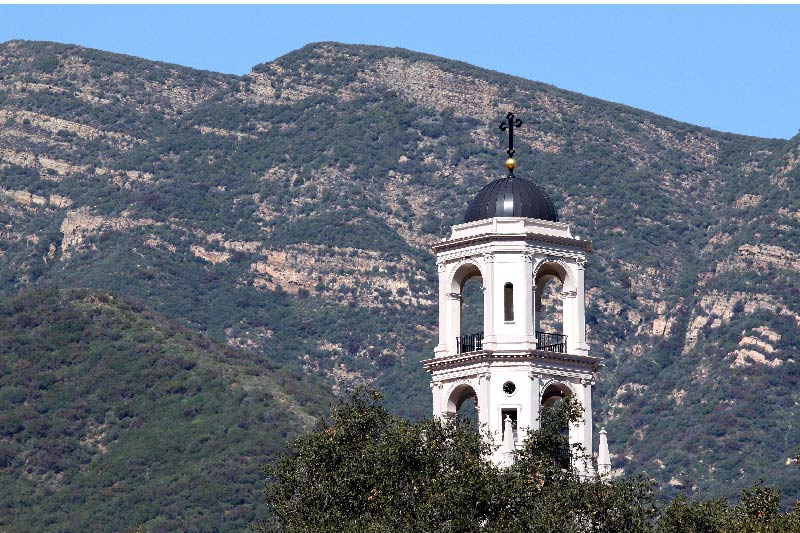 Homebuyers interested in living in an area rooted in history find it difficult to ignore the allure of Ojai. The city's first town was founded in 1874, but the area had already been home to Chumash settlers for hundreds of years. In fact, the name "Ojai" is derived from the Chumash word for "moon." Today, Ojai has a large number of old ranches, with many being renovated or restored to classic prairie-style homes with mountains and oak trees set as a dramatic backdrop.
Affordable Real Estate
For many Angelenos, a move to Ojai is very attractive because of its spacious and reasonably priced properties. Compared to the expensive LA home price tags, which only 31 percent of residents can actually afford, per the California Association of Realtors, Ojai offers a bigger bang (and space) for your buck.
According to Neighborhoods.com data, the most affordable homes are located in the neighborhood of Ojai Villa (median sale price in the high $100s), and the most expensive homes are mostly found in the Meiners Oaks neighborhood (median sale price in the high $500s).
Close-knit Community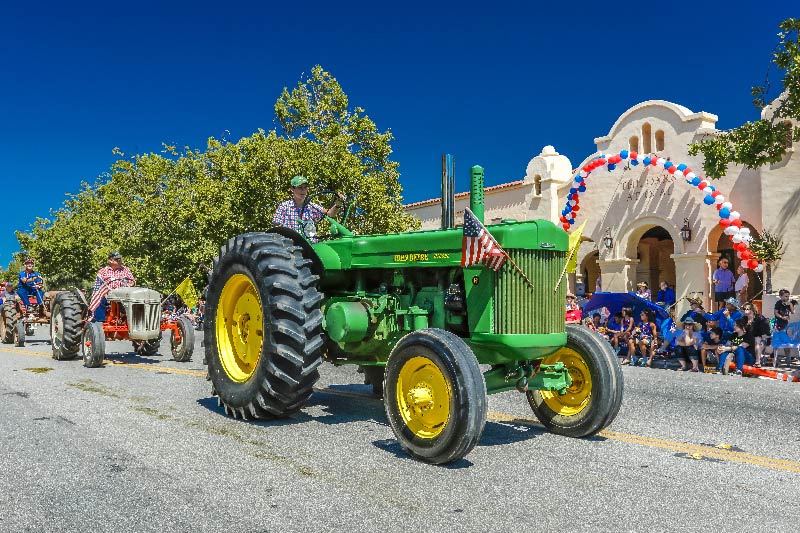 Ojai is a small community with just under 8,000 residents, many of whom have been living in the community for decades. Although the atmosphere allows homeowners privacy and seclusion, this is actually a close-knit community where your neighbors know your name. The vibe is considered laid-back and carefree.
Also, the City of Ojai hosts numerous events and activities throughout the year that bring residents of the community together, such as trivia nights, farmers markets, tennis tournaments, history presentations, and monthly mixers from the Ojai Valley Chamber of Commerce.
Family-Friendly Environment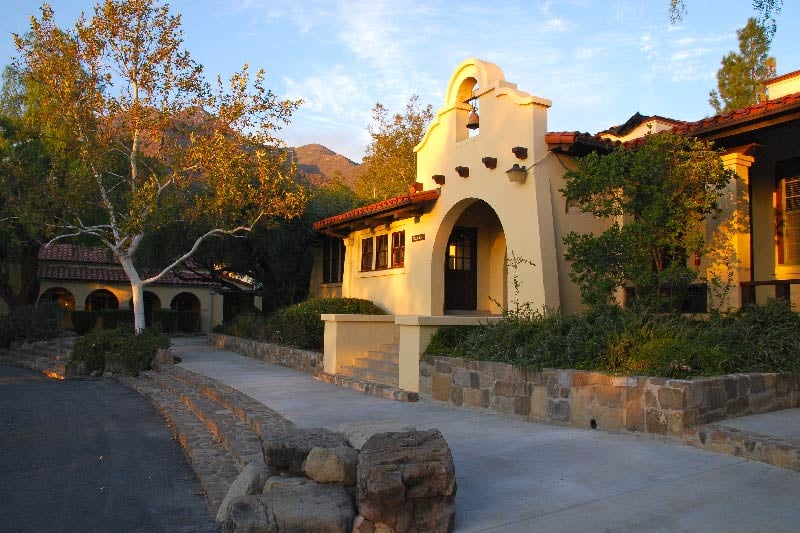 Homeowners with children will be glad to know that Ojai is a family-friendly town. The Ojai Recreation Department offers a variety of kid-friendly programs and activities, including horseback riding, youth sports, after school programs, gymnastics, and much more.
The city also has plenty of outdoor recreation facilities like playgrounds, skate parks, art rooms, indoor sports courts, athletic fields, and fitness centers. The community hosts events like children's art workshops, science camps, and Ojai Day—an annual family-friendly event featuring local musicians, dancers, vendors, and much more entertainment along Ojai Avenue.
In addition to well-rounded family-friendly amenities, Ojai also has well-rated public schools. The city is served by the Ojai Unified School District, which is highly rated by GreatSchools.org. Thanks to these qualities, this peaceful community is considered by many locals as a great place to raise a family.
Vibrant Art Scene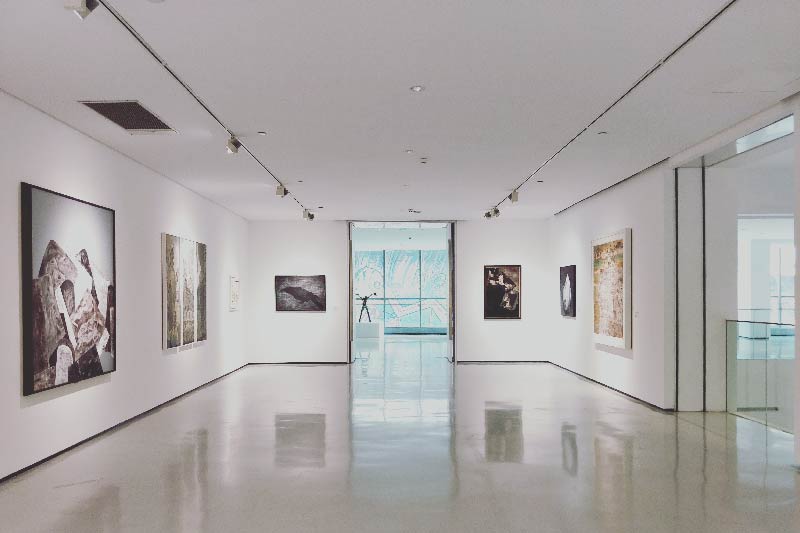 Ojai isn't just trees and mountains, it's also one of the best places to spark your creativity with its vibrant local art scene. As an oasis for creatives and artists, this California town offers a mixture of small boutique shops, art galleries, and independent design studios, ideal for residents who want to kick-start their art game to the next level.
The city is also home to an artist colony, dubbed by locals as simply "the village," where you'll find a range of popular galleries, including OVA Arts, Human Arts Gallery, Tartaglia Gallery, and Primavera Gallery.
Beautiful Environment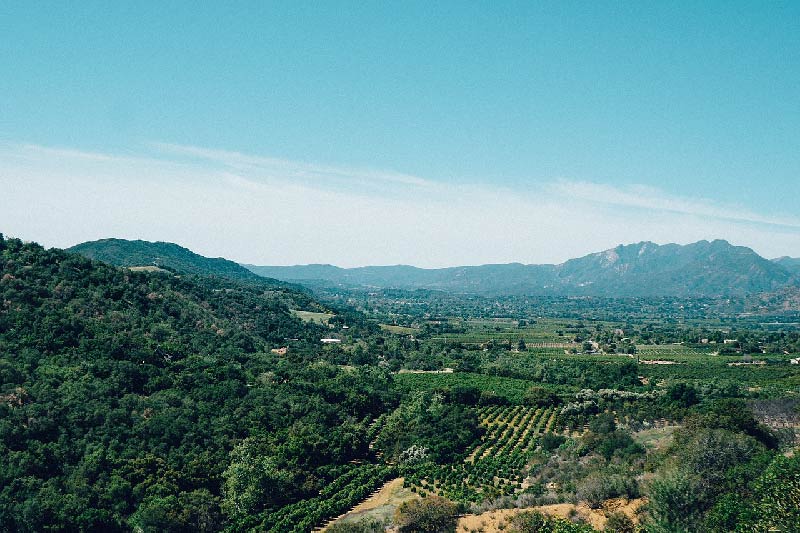 There's a reason why locals and tourists alike flock to Ojai. The city features breathtaking views, perfect for taking a break from the chaos of urban living. Surrounded by the Topatopa Mountains, Pine Mountain Ridge, the Sulphur Mountains, and the Sierra Madre Mountains (among many others), Ojai offers residents plenty of picturesque nature at nearly every turn.
Spiritual Vibes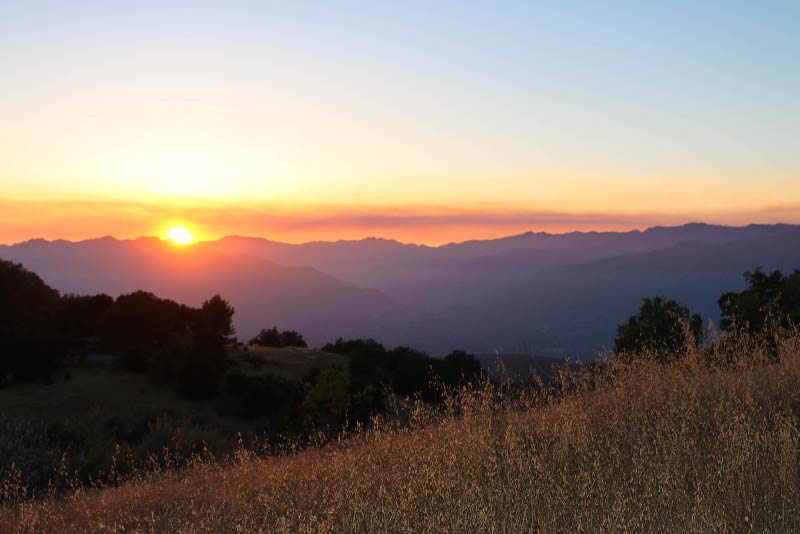 Besides living in this tranquil community and enjoying its majestic mountain views, another main attraction is the city's spiritual vibes. Locals as well as tourists come to Ojai to cleanse their mind, body, and spirit. Perhaps it's the city's proximity to nature and wildlife, but the area is so focused on wellness that it's rumored to have healing powers. For those who are looking for an area to experience a "calming vortex," Ojai is the place to be.