7 Things to Do in Uptown, Chicago
7 Things to Do in Uptown, Chicago
You can't do Uptown in a weekend. If you want to experience this north side Chicago neighborhood the right way, you're going to need a week at least—and even then, you won't get the full experience. Any given block in Uptown is full of stories, as evidenced by the Art Deco facades, impassioned murals, neon storefronts, and well-worn sidewalks. While the neighborhood's been through many phases, downtown's hardscrabble cousin to the north has always been the better place to party.
Charlie Chaplin and Gloria Swanson made films here, and John Dillinger and Al Capone drank cocktails here—you might have heard these things. The community certainly keeps an eye to the past, but Uptown isn't frozen in time. If you're unfamiliar with the area, you might be surprised at how multifaceted it is. It doesn't get the kind of buzz that Logan Square or Pilsen do, but for those of us who like to fly under the radar, that's part of the appeal. And when a friend comes to visit, I'm happy to give them a tour of the essentials. This is my Uptown bucket list.
See a Show in the Entertainment District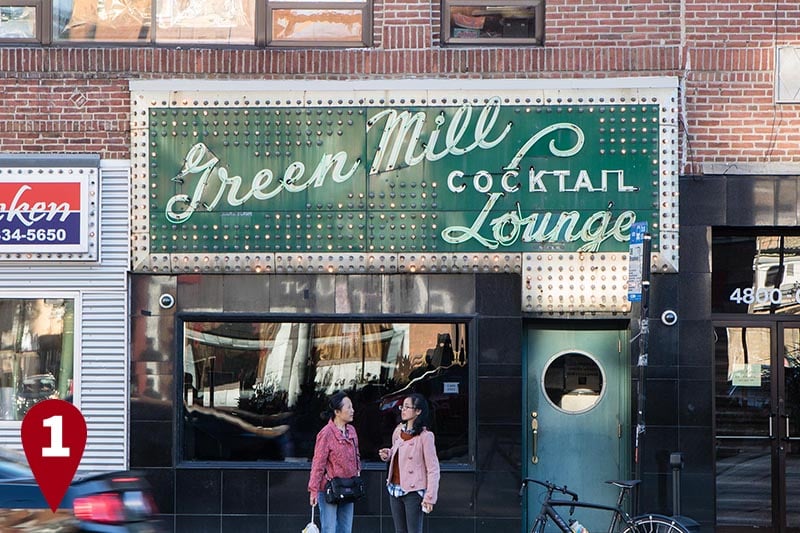 A trip to the Green Mill is a must for any Chicagoan. "Machine Gun" Jack McGurn, an associate of Al Capone, used to own this cocktail lounge, so a night there is probably the closest you'll get to experiencing Chicago's mobster days. However, the music is the real draw—the Green Mill is one of the best places in the world to see live jazz. Drink in hand, you'll watch high-caliber musicians perform just a few feet away in an intimate space still decorated with the art nouveau stylings of a bygone era.
The Uptown Entertainment District has also kept up with more recent trends, and its repurposed theaters attract many of the country's most buzzworthy artists. Aragon Ballroom has hosted an incredible variety of concerts over the years, some of which were broadcasted on the radio or recorded for live albums. Riviera Theatre underwent a similar revival. If you want to see a big-name artist in rock, hip hop, or EDM, you'll want to check the calendars at these two venues.
Dodge the Dogs at Montrose Beach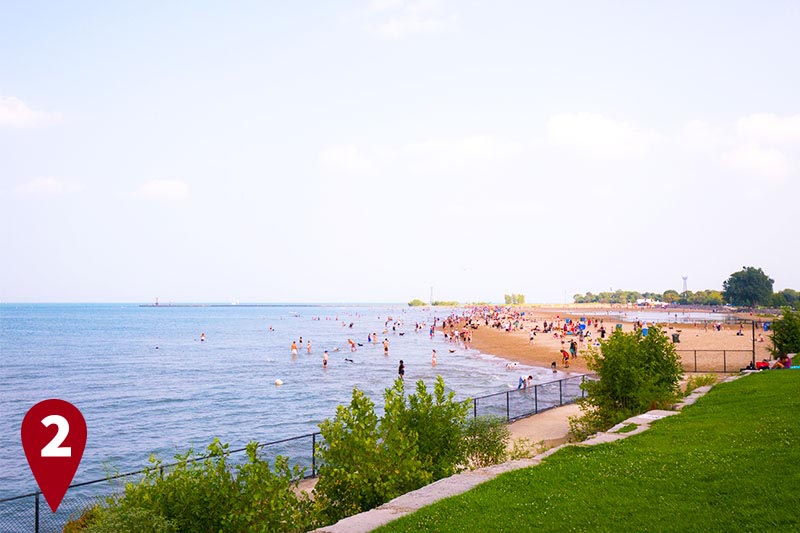 Montrose Beach is a fun lakeside destination for humans, but dogs are particularly fond of this Uptown attraction. A large section of this beach is fenced in so that pups can run wild, form packs, chase each other in the sand, and fetch balls from the waves of Lake Michigan. Even beachgoers who don't have pets will sometimes mosey into the pooch side to watch the dogs dart around with reckless abandon. This dog beach is free, so all are welcome.
Explore Asia on Argyle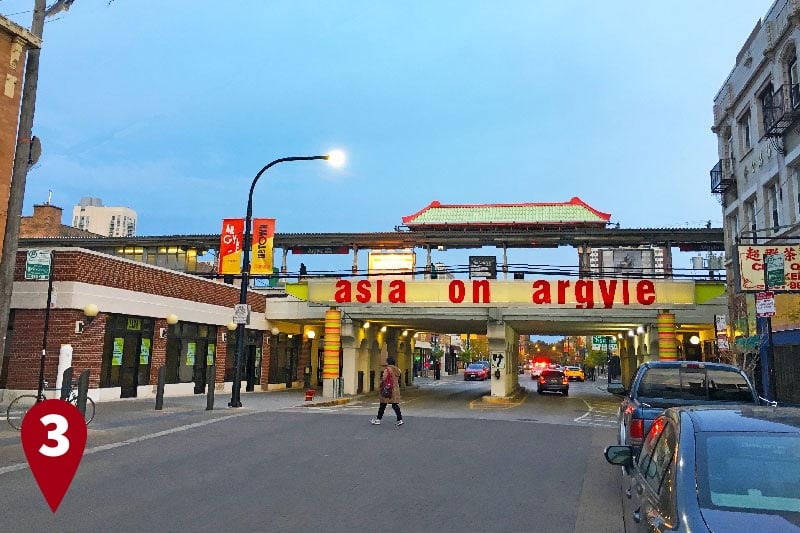 I've written previously about my fondness for the restaurants of Uptown's Asia on Argyle. Tank Noodle and Sun Wah BBQ are definitely essentials, but there's a lot more to this part of Uptown than dining. In the summer, the Argyle Night Market is a sampling of the area's culture. In the winter, the Argyle Lunar New Year Parade is another opportunity to celebrate the neighborhood's colorful traditions. On any given day, you can check out murals, shop for a bonsai, or pick up some imported snacks from an Asian grocery. Make sure you get some pho, then Chè for dessert.
Wander Through Graceland Cemetery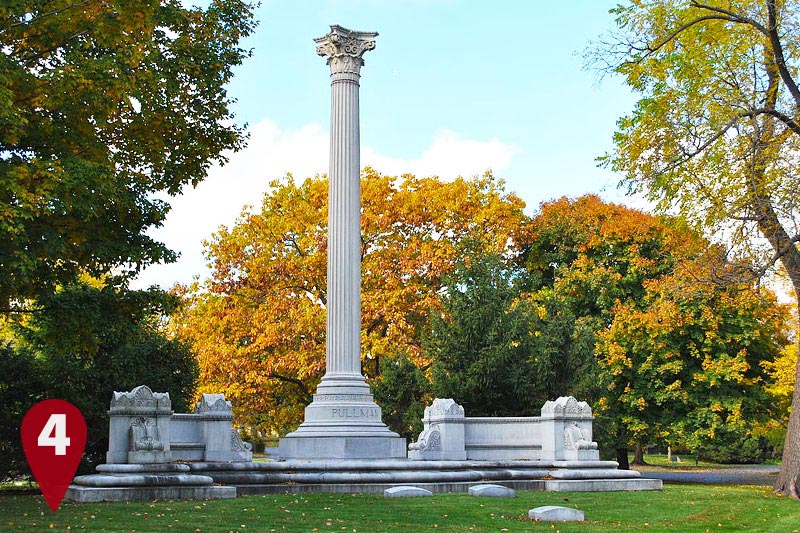 Don't be creeped out—in addition to a resting place of influential Chicagoans, Graceland is a beautiful arboretum full of historic landmarks. A walk through this cemetery can teach you about Chicago's earliest days as a city. One monument marks the grave of Eli Williams, who settled in Chicago when its population was just 200. Another is for William LeBaron Jenney, an engineer credited with inventing steel frame techniques that led to the first skyscrapers.
Even when Graceland was new, the area was celebrated as an exceptional example of landscape architecture. Artful statues like "Eternal Silence" complement the grounds. This hallowed land has been preserved for over a century as the city expanded and developed around it—you're missing out if you skip it.
Enter the Weird World of Woolly Mammoth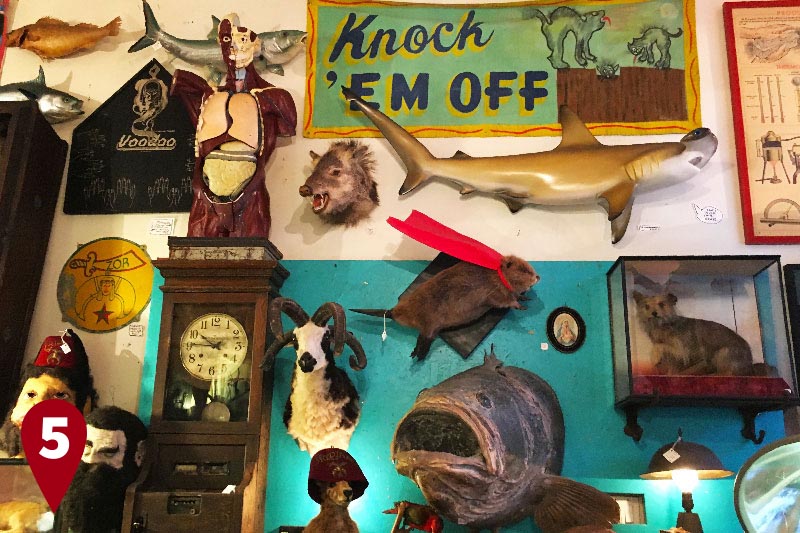 For a much stranger look into the past, stop by Woolly Mammoth. This little shop on Foster Avenue is filled front to back with oddities and treasures. They might be best known for their taxidermy, like the two-headed cow, squirrel rodeo diorama, and jackalopes. The anatomical and medical bits of their collection are also very fascinating, if you're not too squeamish. If you are, just keep your head down and look for the antique toys, instruments, books, and decorations. They've also got a small stock of zines by local artists.
Time Travel With The Neo-Futurists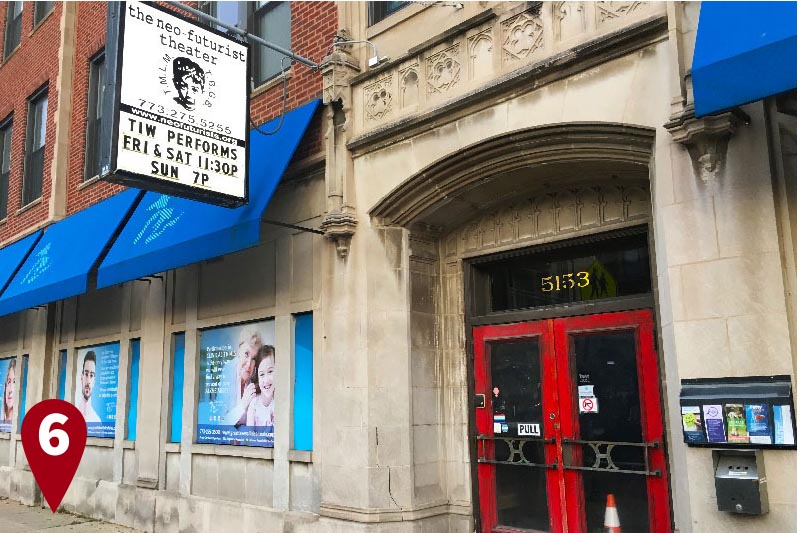 Some might consider The Neo-Futurist Theater an institution of Andersonville, but this show's so good that I'm going to expand the imaginary boundaries. Sadly, Carol's Pub is closed for the foreseeable future, as is Uptown Underground, so if you're looking for a night out that's a little more offbeat than what the entertainment district can provide, a trip to The Neo-Futurarium is definitely in order.
Their main show is currently "The Infinite Wrench," described as "a mechanism that unleashes a barrage of two-minute plays for a live audience." Audience members order plays from a menu by shouting numbers as soon as the previous play is finished. The players frantically gather the appropriate props and hurry into position. Their performance is "non-illusory," meaning that the actors are playing themselves and the show is as varied as the human experience can be. Some plays include deeply personal revelations, while others are hilariously exaggerated memories. The Neo-Futurists expose you to such a wide range of stories, ideas, and emotions at such a rapid pace that the experience feels like an electrifying fever dream, particularly if you're watching one of the late shows.
Recharge at Golden House Restaurant & Pancake House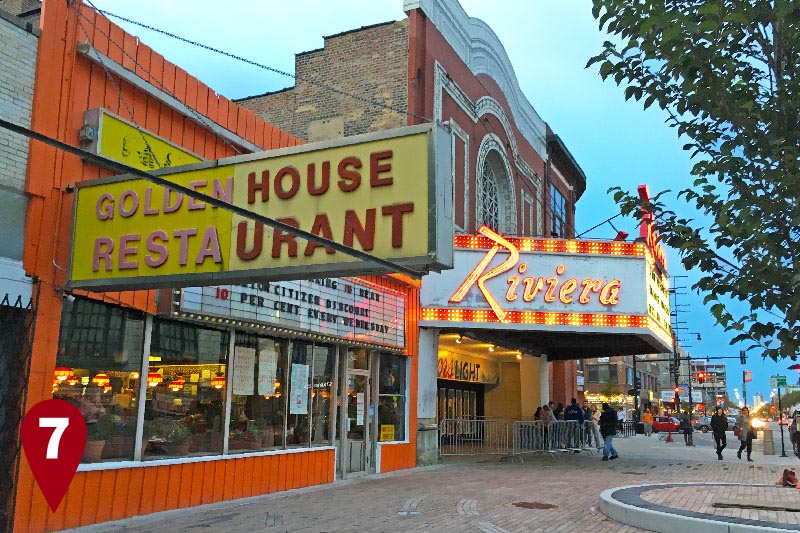 Golden House is a classic Chicago diner with an old-school aesthetic and friendly service. It's cash-only, but the prices are incredibly affordable for the generous portions of food offered. Coffee is automatically bottomless and refilled promptly. They've got plenty of seating, and no one's ever rushing you out the door. This is the perfect spot to meet a friend and reflect on the week's adventures. Some prefer to sit by the window and people-watch, while others settle in at the counter with a book. Golden House has been a neighborhood staple for years, and I hope it never closes.