National Local Life
8 Most Walkable Neighborhoods in Tampa
With an average Walk Score of 50, Tampa may not be the country's most walkable city. But whether you're looking for a neighborhood where you can live without a car or you just prefer walking to driving, you still have options. The following are some of the most pedestrian-friendly neighborhoods in Tampa.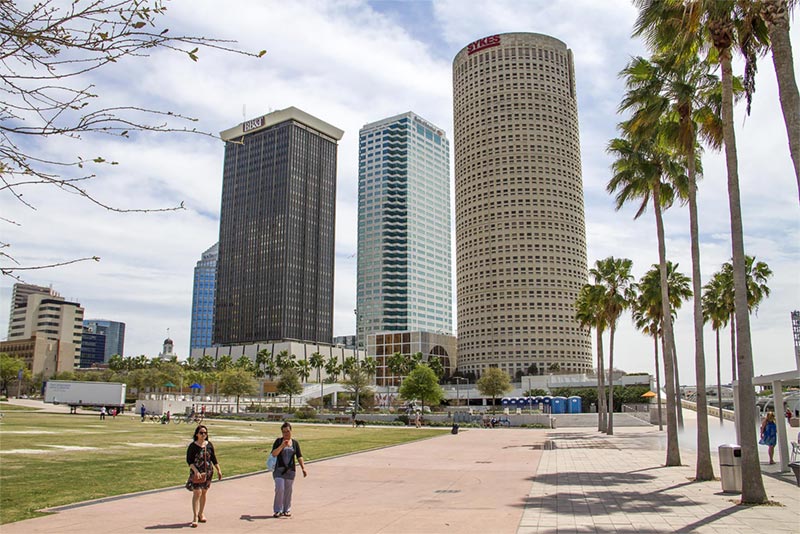 With an array of public transportation options and plenty of businesses, shops, and restaurants, Downtown Tampa is a perfect option for walkers, particularly those who happen to work here. If you don't mind carrying your groceries, there's a small, urban grocery store on Tampa Street where you can shop. Also, Downtown Tampa is a trolley ride away from entertainment options in Ybor City and the abutting Channel District.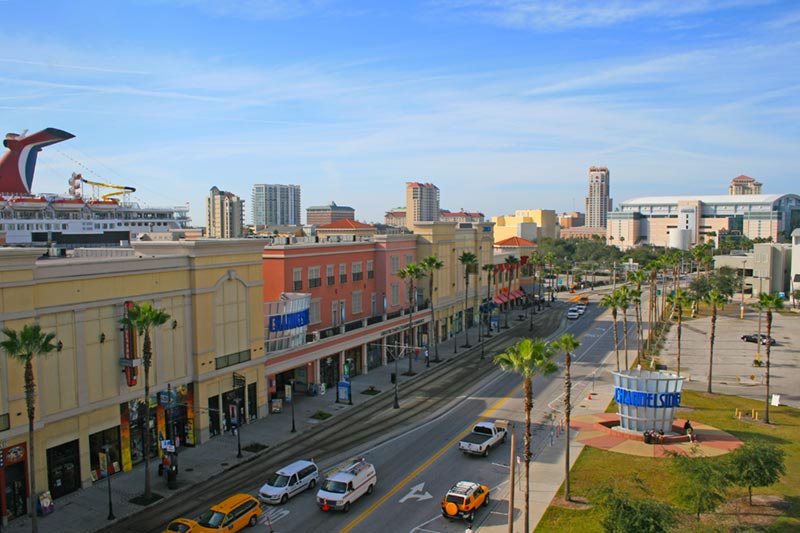 The Channel District, located just east of downtown, houses many of the city's major attractions, such as the Florida Aquarium and Amalie Arena. It's also home to Sparkman Wharf, a mixed-use complex along the waterfront.
The neighborhood connects with Tampa's Riverwalk, a pedestrian path leading to restaurants, museums, and parks in the business district. For a walking option that offers scenic views of the bay and the city skyline, take a stroll down Bayshore Boulevard, which has 4.5 miles of extra-wide sidewalks.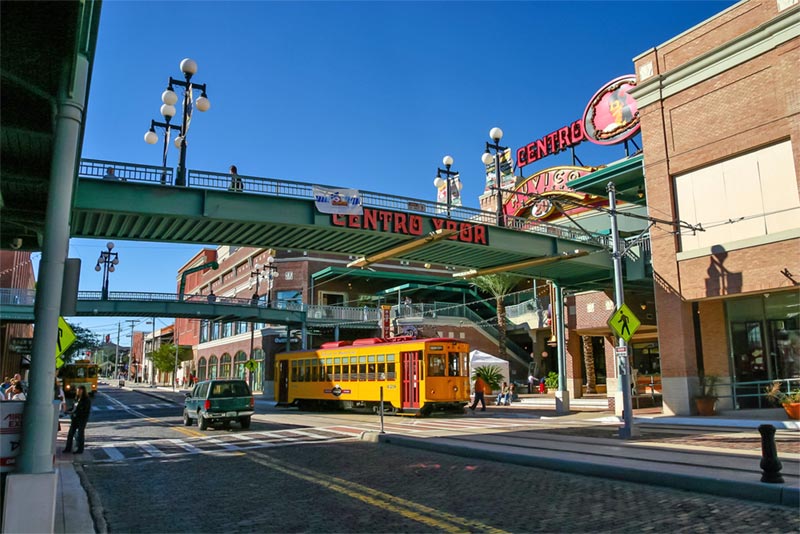 Even though it's known as an entertainment hub, Ybor City also happens to be a pedestrian-friendly choice for residents.
Historically, it was an area where immigrants from Cuba, Spain, and Italy lived and worked in local cigar factories. Now, it's a nationally recognized historic district that's home to a variety of bars and clubs, including the Tampa Bay Brewing Company and Gasbar's Grotto. It also boasts major attractions such as the Ybor City State Museum and Ybor City Saturday Market.
The neighborhood offers a variety of housing options, including lofts and converted industrial spaces as well as single-family homes, apartments, and townhomes.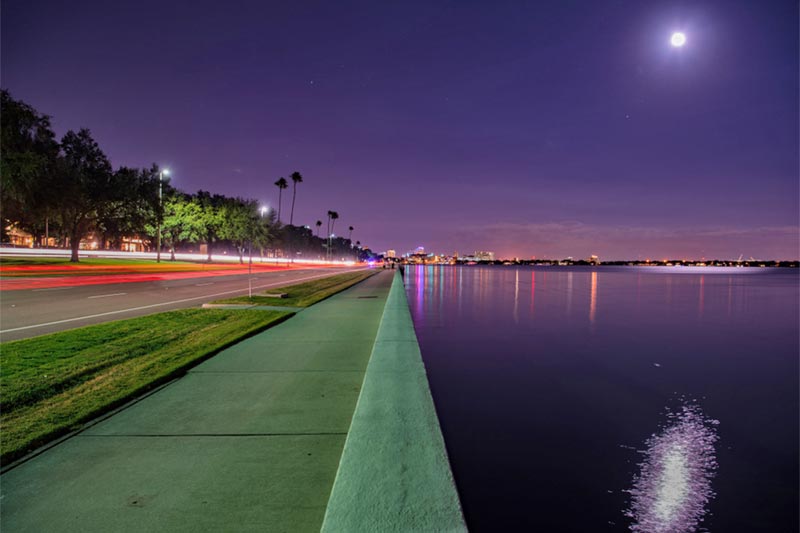 South Tampa is quite walkable in general, but the neighborhood of Palma Ceia, especially its western section, is an exceptional choice. Home to the Palma Ceia Country Club, the neighborhood also features many small restaurants and a few options for grocery shopping, including Trader Joe's.
Palma Ceia is also close to Bayshore Boulevard, with its wide sidewalks and great views. Aesthetically, the neighborhood is known for its brick streets, which are similar to those found in Ybor City.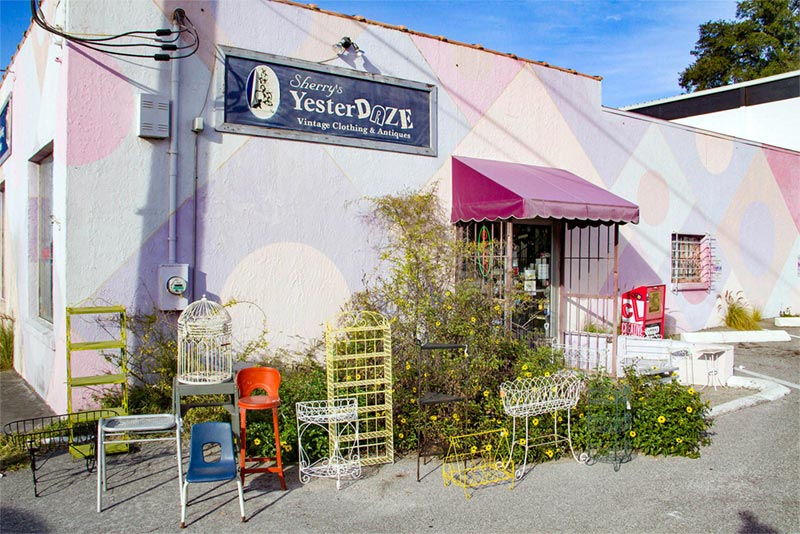 If you're looking for an alternative to the areas near downtown, Seminole Heights features a good mix of housing for both families and young singles. A number of locally owned restaurants are a walk away, as is a Publix Supermarket, found in Old Seminole Heights. And if the need arises, the neighborhood is also very close to Interstate 275 where a car or bus can grant you fast access to other areas.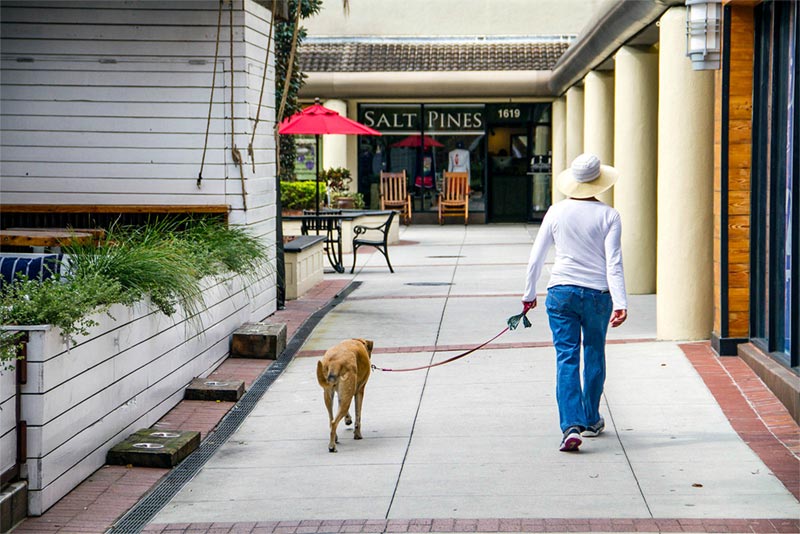 Just west of the University of Tampa campus sits Courier City. Residents have access to a variety of shopping, restaurants, and even a hospital—Memorial Hospital of Tampa. Although most of the services you'll need are located on South Howard Avenue, others are in more far-flung portions of the neighborhood. Residents also have a wide range of housing to choose from, including single-family homes, duplexes, and townhomes.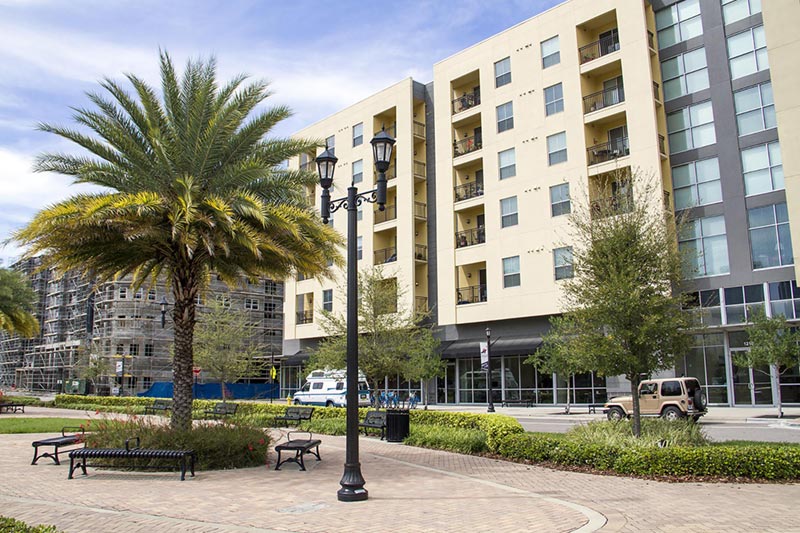 A subdistrict on the west side of downtown, Uptown Tampa offers a more suburban feel to its residents and also happens to have the city's highest Walk Score at 89. There's a variety of housing available, from upscale high-rises to lower-priced alternatives. The neighborhood is also very bikeable with efficient public transportation options.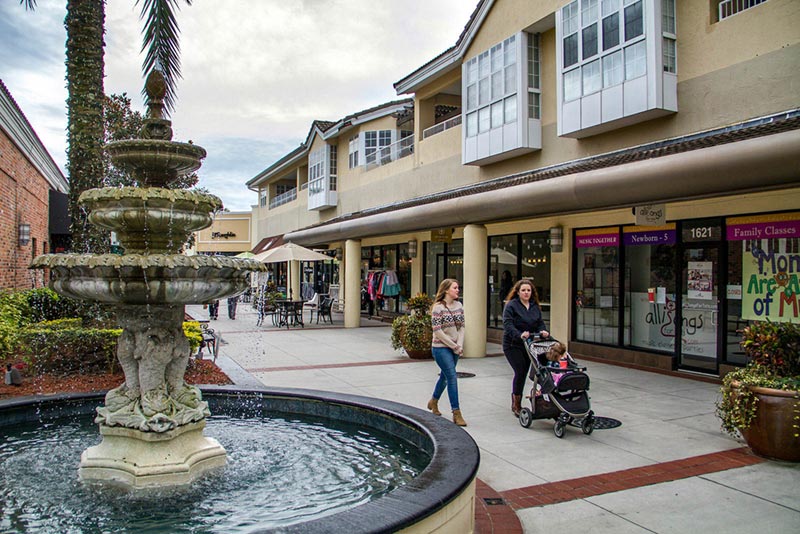 Located west of the University of Tampa, Hyde Park North is a historic neighborhood that features a variety of housing options, including historic bungalows and new multi-family developments. It's also home to Hyde Park Village, an upscale open-air shopping district with a mix of national retailers and independently owned boutiques. The area is also home to many of the best restaurants in the city.