Nashville Local Life
A Coffee Lover's Guide To Germantown
As Nashville grows as a city, so too does its burgeoning coffee scene. While tried and true staples have persisted in college neighborhoods like historic Belmont/Hillsboro and around Vanderbilt's campus near West End, the need for more establishments has created an influx of fresh variations on a caffeinated theme. As the tech and freelance industries expand, sophisticated coffee houses have risen to the occasion—nowhere is it more evident than in the hip Germantown neighborhood. For those who work from home, clock-in remotely, or just enjoy a quality pour-over, here's the coffee lover's tour of the neighborhood.
Barista Parlor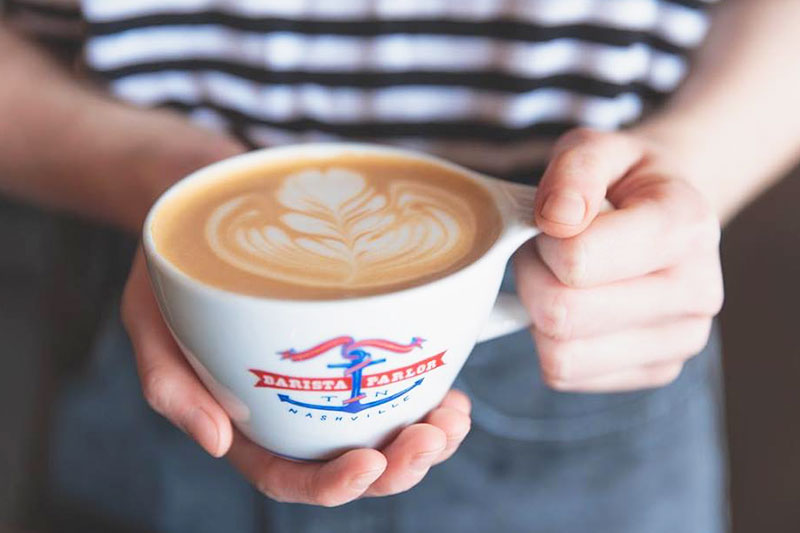 A well-known staple for the discerning coffee drinker in Nashville, Barista Parlor has locations in East Nashville and the Gulch as well as Germantown. This local favorite has held the unofficial title of "coolest coffee shop in town" for years. While the East and Gulch locations are among the most highly trafficked spots, the Germantown location is a place where patrons can really get some work done. Sparse but meticulously decorated, the shop has a massive, open-air warehouse quality to it, and it centers around none other than the skilled baristas and their workspace complete with beakers and billowing steam. As their website states, the shop is a "physical space where commerce and art intersect." Vinyl records and eight-track cassettes play classic tunes over a custom sound system that fills the space and indicates to the newcomer that this experience will be unlike any other.
Steadfast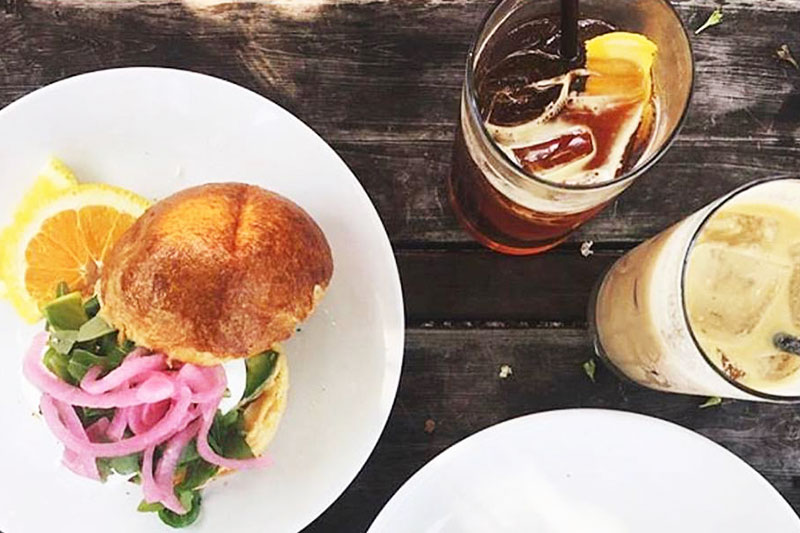 Other neighborhood: Franklin
Steadfast is easily one of Nashville's most highly regarded destinations for the coffee connoisseur. With striking, modern design elements, an impeccable selection of beverages, and high-end dining options, this minimalist hangout is the perfect place for an afternoon meeting or a working happy hour. Add to all of this the fact that their beans are roasted less than an hour down the road in neighboring Franklin. Their menu promises innovative drink offerings beyond the expected espresso combinations, and their "flash-chilled" coffee and "rested" (think steeped) drinks don't disappoint. This is exactly what makes Steadfast a standout among Nashvillians looking to take their coffee game to the next level.
The Red Bicycle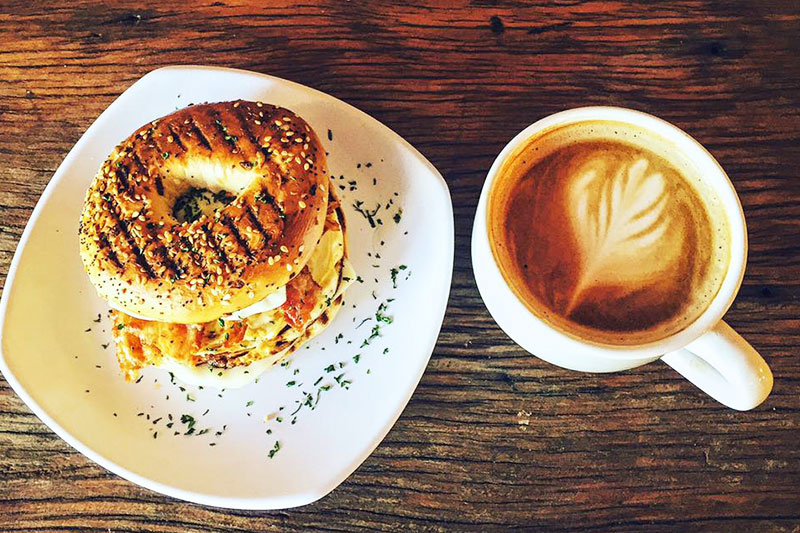 For those looking for a more homegrown and down to earth spot to grab a simple cup of coffee and a bite to eat, there's The Red Bicycle. Originally founded in Chapel Hill, North Carolina, this southern native doubles as a full-service crepe shop with a friendly vibe. Offering a classic menu that consists of specialty lattes and a robust tea selection, what really sets this shop apart is their extensive crepe list ranging from sweet to savory and beyond. All of this makes The Red Bicycle an ideal breakfast spot when nothing else can satisfy the urge for that delectable French dish. The Red Bicycle currently has locations in Germantown and Woodbine, and plans to open a shop in the emerging Nations neighborhood have recently been announced.
Tempered Cafe and Chocolate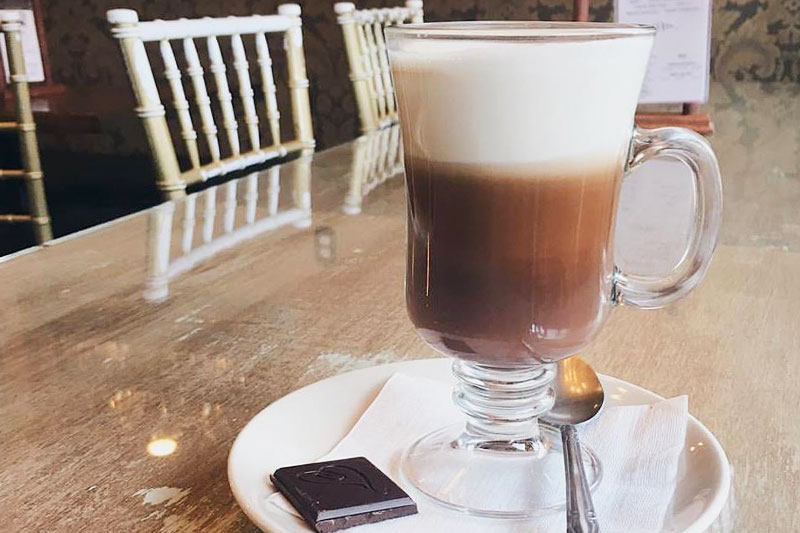 There's no other way to put it—Tempered Cafe and Chocolate is entirely unique. With expertise ranging from deluxe drinking chocolate, coffee, wine, and cheese, this purveyor of decadence is a testament to the range of offerings Germantown is able to foster as a hub for all things outstanding. By day Tempered is unassuming, much like any other small coffee shop. While they specialize in fine chocolates, the real draw comes from their infamous absinthe bar. Thursday, Friday, and Saturday evening see something unique in Nashville. During this time, otherwise known as "The Green Hour," Tempered's window is illuminated in green and the ritual, La Louche—a traditional process of diluting absinthe—is performed.
Be they caffeinated or antiquated, the libations in Germantown promise to be masterfully crafted and served in impeccably furnished spaces designed with the patron in mind. With all of the options to choose from, it's no wonder this historic Nashville neighborhood is becoming known for its refined coffee scene, and it shows no signs of slowing down.