Miami Local Life
A Culinary Walking Tour of Downtown Fort Lauderdale
As Downtown Fort Lauderdale continues to evolve into a true live-work-play destination, Las Olas Boulevard is continuing to reinvent itself with the construction of new residential, hotel, and office space as well as the opening of new restaurants.
Many consider Las Olas—a five-block stretch of retail, restaurants, and cafes—as the focal point of living Downtown. Located adjacent to the city's central business district and a short distance from the ocean, it's where residents and those visiting the area go to eat, drink, shop, and be entertained.
It currently serves 1.9 million residents—a number that will rise significantly in coming years as new development continues at a rapid clip. The area has 8,000 recently completed residential units with an additional 7,000 units in various stages of construction and over 1,000 new hotel rooms under construction, according to SunSentinel.
One project currently under construction is 100 Las Olas which, at 46 stories and 499 feet, will be Fort Lauderdale's tallest building. Once complete, it'll consist of 113 condos, 238 rooms in a Hyatt Centric hotel, and restaurants and retail on the ground floor. The project is slated to be completed by 2020.
With the street's evolution, it's not surprising that restaurants have come and gone. And, to be sure, there have been some notable closures in recent months. For example, Mangos, a restaurant and lounge that had been a fixture on Las Olas for many years, closed permanently. It's now being turned into Piazza Italia, a "town square" style eatery featuring a restaurant, cafe/bar, and gelateria/pastry shop/market, per the SunSentinel. Also, Trata Greek Taverna and Thursday's closed recently.
But there have been notable restaurant openings too, which is partially the result of concerted efforts by property owners. About 18 months ago, a group of landlords joined forces in an effort to revamp the shopping and restaurant offerings on Las Olas in light of all the new development, per the SunSentinel. While serving the tourist market is always a consideration, these restaurants are geared more for the local crowd—particularly those who live within walking distance. The following are a few of the latest additions on Las Olas.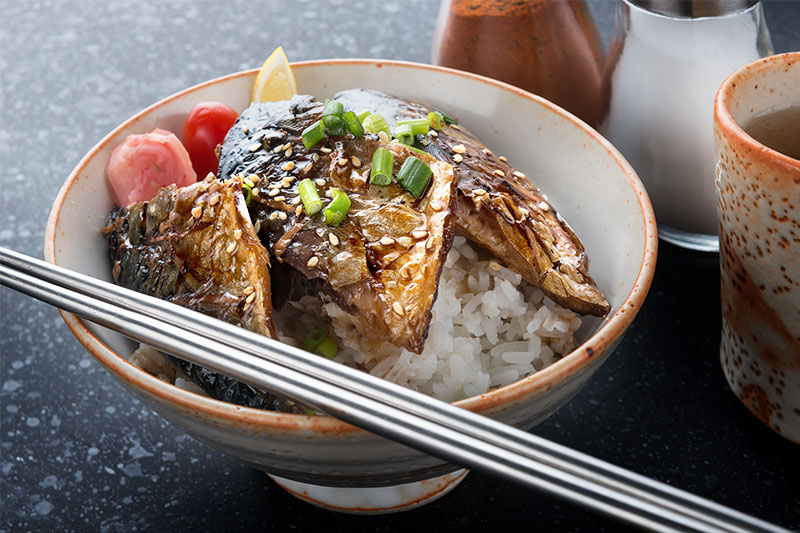 ETARU Las Olas
At the base of the recently constructed ICON Las Olas apartment tower is ETARU Las Olas, an upscale Japanese grill and bar that opened its doors this year. At the center of the restaurant is the robata grill and sushi counter where visitors can watch the chefs in action.
Also hard to miss is a tree-like structure in the restaurant's center modeled after a Japanese wishing tree. It's inspired by the Tanabata festival in Japan, where people write wishes on small pieces of paper and hang them on bamboo trees.
The a la carte menu features a variety of sashimi, nigri sushi, tokusen, maki rolls, tempura; robata seafood, meat, and vegetables; and other hot dishes served on platters perfect for sharing. Signature cocktails include the "Rita Okinawa" (the restaurant's version of a margarita) and "Lychee & blossom." In addition to happy hour specials, the restaurant recently starting serving brunch on Sundays.
Boathouse at the Riverside
In a city with as much water as Fort Lauderdale (it's sometimes called the Venice of America due to the 300 miles of canals that weave through it), it's hard to believe that waterfront dining is a relatively rare find. Boathouse at the Riverside, which opened this past summer, aims to change that.
Located right on the river next to a water taxi stop, the restaurant has boat dockage space and seating that gives you a front row view of the boats passing by. Serving lunch and dinner, the menu features tapas, classic entrees, and an extensive list of signature cocktails, wine, and beer. It recently began serving brunch on Sundays from 11 a.m. to 3 p.m. with $20 unlimited mimosas and bloody mary's.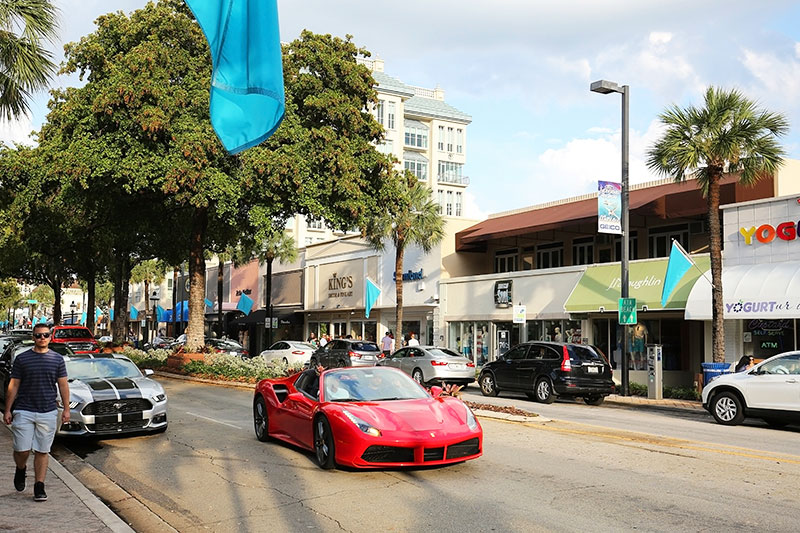 El Camino
With special events such as $3 Margarita Monday, $2 Taco Tuesday, and Happy Hour every day from 4 p.m. to 7 p.m., El Camino opened up this spring to much fanfare on Las Olas. The menu features Mexican soul food with tacos, burritos, enchiladas, and quesadillas that come in a variety of fillings, including smoked brisket, chorizo, and roasted cauliflower.
If you're not in the mood for a classic margarita, you can choose from flavors such as watermelon-jalapeno, blood orange, and pineapple-coconut, or you can choose from 500 mezcal and tequila options. The bar, which is located to the left as you enter, has seating in the adjacent alley.
The Balcony
If it feels a bit like you're in New Orleans when you enter The Balcony, well, that's the point. With its New Orleans-inspired menu (although not as spicy as you'll find in Louisiana), this newly opened venue stands out for its green glow visible from the street and its eclectic environment.
It's really three bars in one—a first floor piano bar, a second floor traditional bar, and, you guessed it, a balcony area overlooking the street.