Las Vegas Local Life
A Day Guide to Exploring Red Rock Canyon
If you want to spend some time outdoors among nature, then you won't have to travel far if you live in Las Vegas. Just 15 miles west of the city is Red Rock Canyon National Conservation Area, which gets about two million visitors every year. Encompassing nearly 200 acres with 26 numbered trails, Red Rock is famous for several geologic phenomenons such as its Aztec Sandstone, which gets its color from the build up of iron oxide. The national park is also home to wildlife like bighorn sheep, burros, wild horses, and red tailed hawks. When taking a day trip to Red Rock from nearby Summerlin or other Las Vegas neighborhoods, these are the sights and locations you can't miss on your scenic day trip.
Red Rock Visitor Center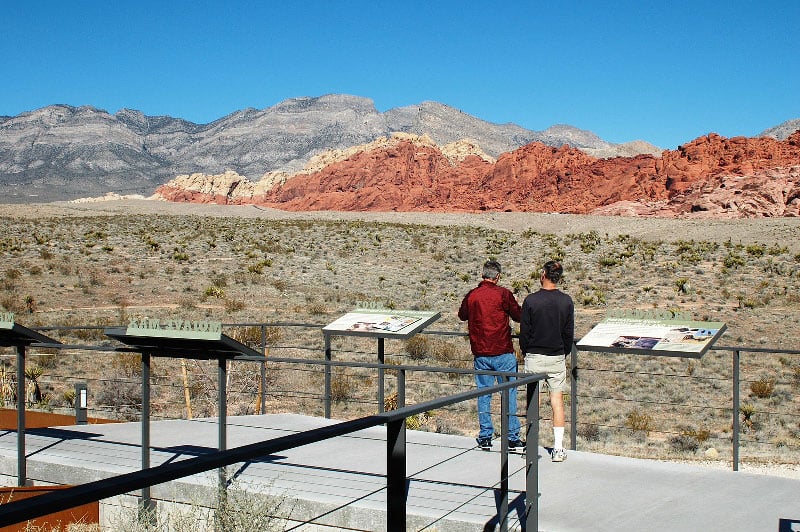 Home to the well-known tortoise mascot Mojave Max, the Red Rock Visitor Center is located near the entrance of the park. Although it may seem like little more than a pit stop, the visitor center is an information hub replete with indoor and outdoor exhibits along with a gorgeous viewing window of the red bluffs that mark the beginning of the 13-mile scenic loop that takes visitors around the park. This is also a good first stop as the visitor center tends to be the meeting place for hiking groups and even moonlit walks.
While you can picnic in the surrounding area of the visitor center, it's also possible to take a break for lunch in the middle of your hike. While eating beforehand is an option at several nearby restaurants, Red Rock Resort is just a short drive away if you're up to eating out after a hike.
Petroglyph Wall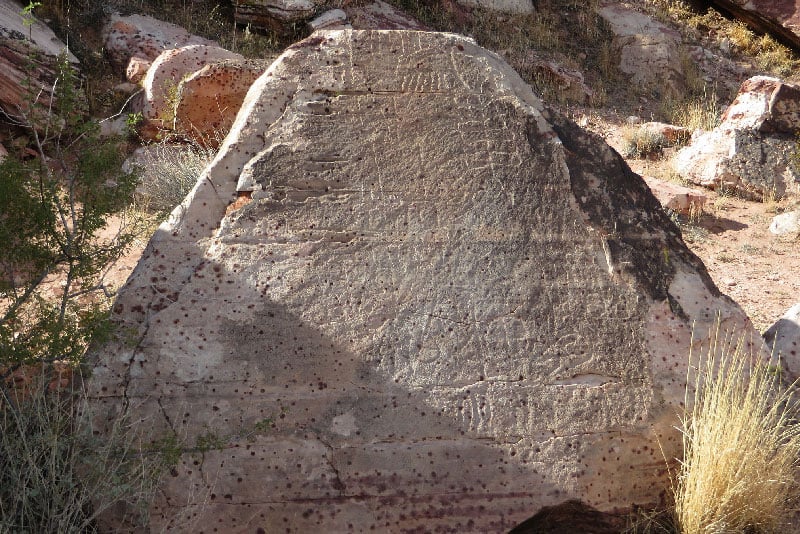 Although there are several beginner hiking trails in Red Rock, Petroglyph Wall is a must-see for its 800-year-old historical rock art. This trail is visible from Willow Springs Picnic Area. The 30-minute hike is just 0.20 miles long, which is an easy trail that's great for all ages and activity levels.
Lost Creek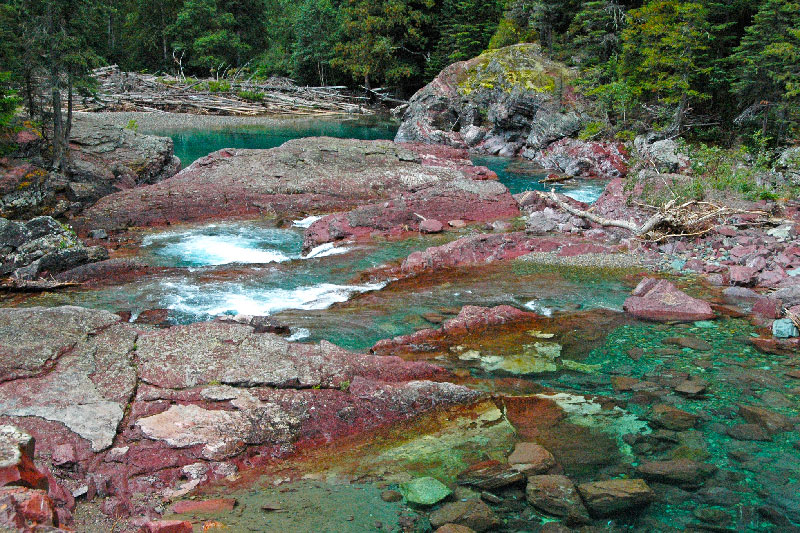 Despite popular belief, Red Rock is home to more than a few waterfalls, even if they are of the seasonal variety. Lost Creek is an ideal place to discover them. At just 0.6 miles, Lost Creek takes about an hour to walk, and the waterfall is a satisfying conclusion to this nature trail.
Ice Box Canyon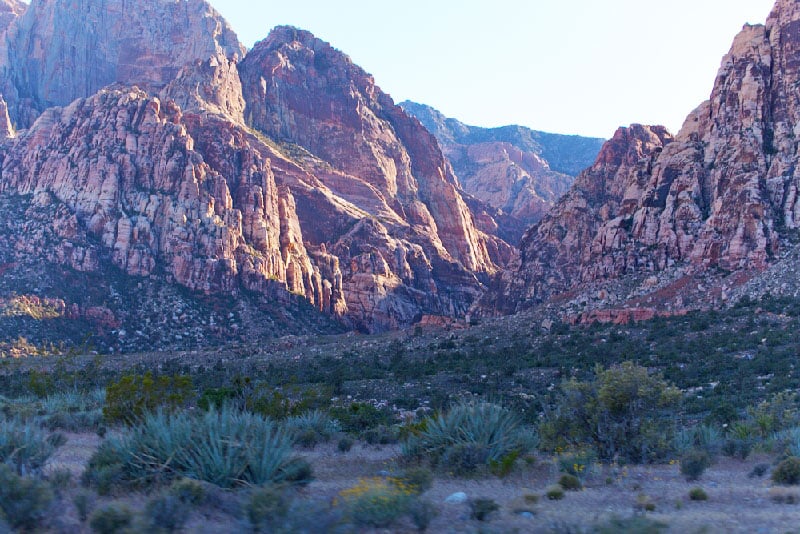 If you're an avid hiker or are up for a more strenuous hike, Ice Box Canyon is the place to go. Although hikes on a hot day can get tricky, this two-hour hike is named for its slightly cooler temperatures because it's mostly surrounded by mountains and boulders and the air temperature is significantly milder. Keep in mind that you do have to cross the open desert before accessing the more temperate parts of the canyon.
Keystone Thrust Fault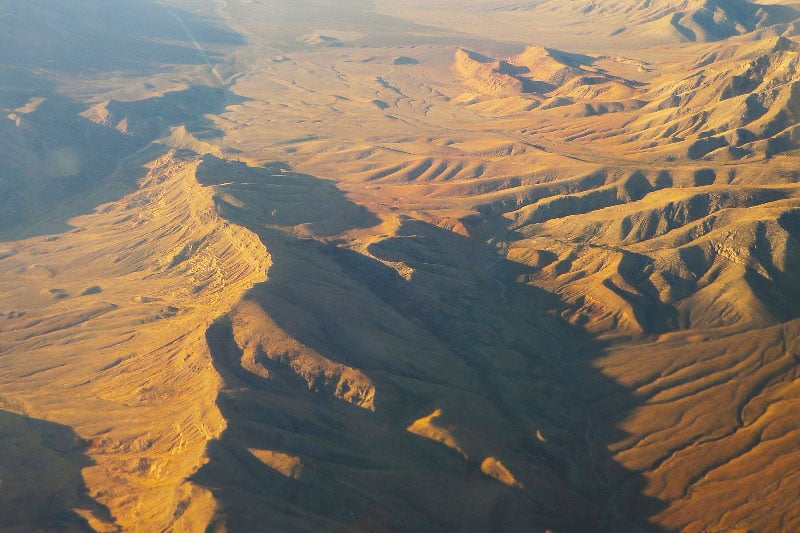 The Keystone Thrust Fault is a landmark in Red Rock Canyon, famous because the limestones are two exposed tectonic plates that geologists from all over the world travel to study. It's not often that you can say you stood on a fault line with so much natural history. This three-mile hike will take up much of your day, but will ultimately be worth the trip.
Camping
Although it's possible to take a hike to Red Rock Canyon and still make it home for dinner, the park does have extensive campgrounds. Just two miles east of the visitor center, the campgrounds offer incredible views of the park and convenient access to park resources.
Bonnie Springs Ranch Old Western Town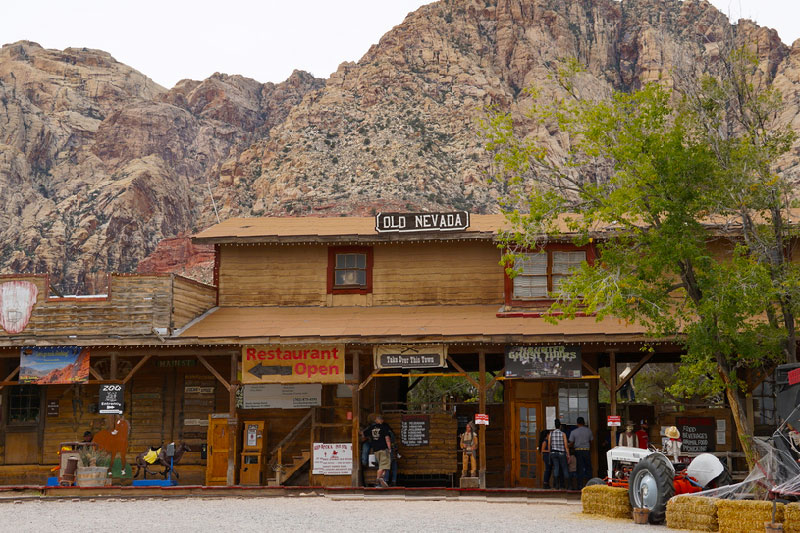 For those who decide to skip out on camping but still want the western experience, Bonnie Springs Ranch has an old western town that's equal parts rustic and campy. Just five minutes from the end of Red Rock Canyon's scenic loop, Bonnie Springs is the only place near the canyon to get food, gambling, and lodging without going back to the city. In addition to pony and train rides, the town also has a restaurant and saloon.