A First-Timer's Guide to Chicago Cubs Games at Wrigley Field
During baseball season from late March/early April to late September/early October, Wrigleyville is the city's epicenter of sports entertainment. If you've never been to a Cubs game, you're missing out on a quintessential Chicago experience. Luckily, we're here to walk you through what will probably be your first of many Cubs games.
Getting Tickets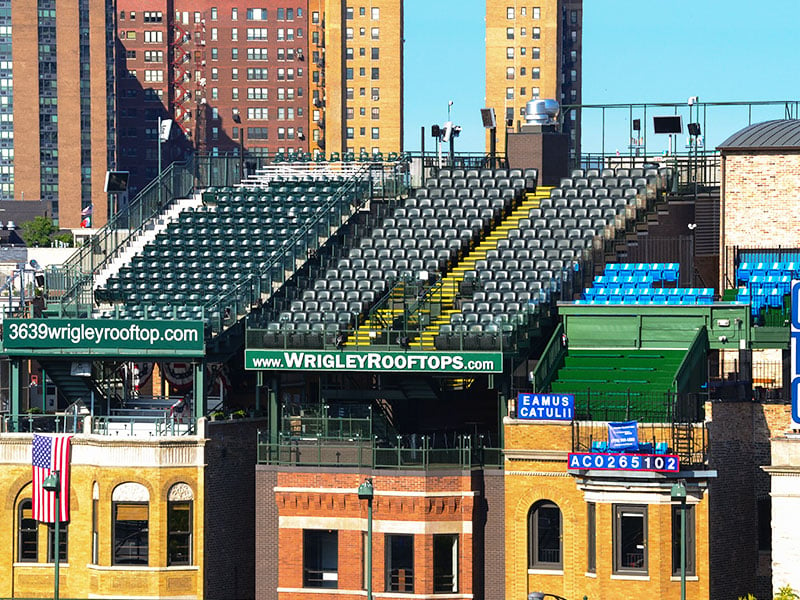 First things first, you'll need to get tickets. You can easily order them online on the official MLB website, or you can go in person to the Wrigley Field box office. It's usually a good idea to buy tickets well ahead of time.
You can also opt for rooftop tickets, which put you outside the park with a panoramic view of the game day action. Plus, these tickets usually have an all-inclusive drink and food package. No baseball game is complete without beer and hotdogs.
How to Get There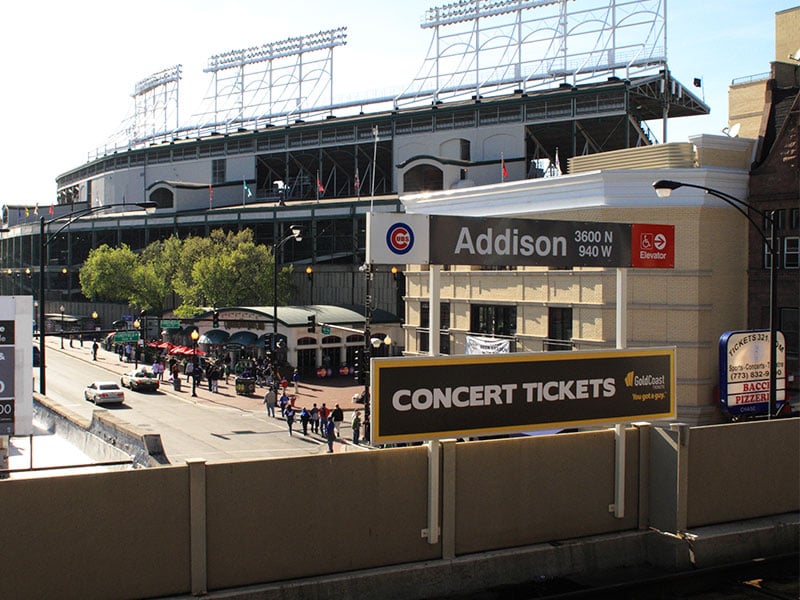 Game days tend to make Wrigleyville crowded, and it'll only get worse if the Cubs start a winning streak. So, you can use Uber or Lyft to get the field, but you'll have to suffer through some traffic and maybe surge prices. To cut down on your travel time, you can hop on the CTA. The Addison Red Line stop lets you out practically at the front gates of Wrigley Field. You can also get off at the Addison Blue Line station and take the CTA No. 152 bus going east.
If you decide to drive to the game, be warned that parking in Wrigleyville the day of a game is a competitive sport. You're probably better off taking advantage the free remote parking options. Park at one of four remote lots and then hop on a free shuttle that will take you right to the ballpark. After the game, the same shuttle will take you back to your car.
What to Expect at the Game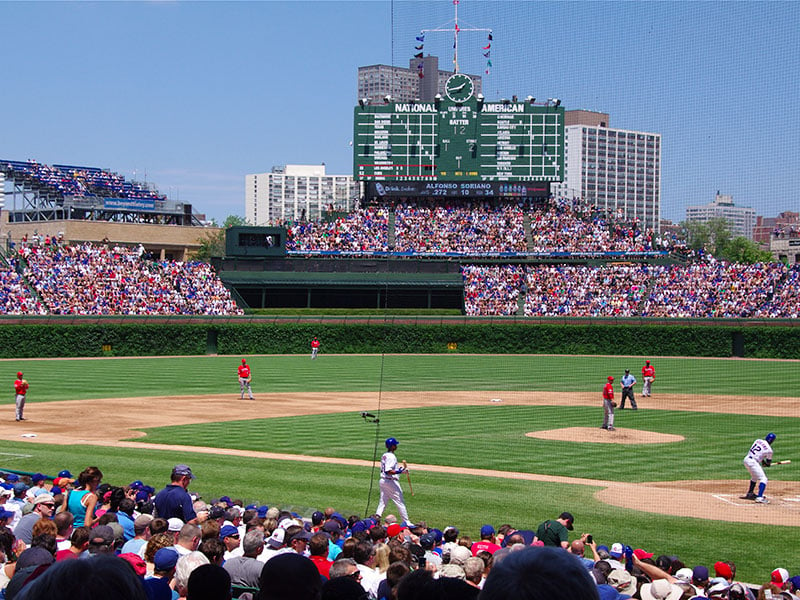 If you've been to baseball games at other fields in other cities, you'll be used to the crowded, exciting atmosphere. Before entering the field, you'll need to pass through security. Your bags will be searched before you enter the park. Be warned, this is not a BYOB situation—you cannot bring your own alcohol. Other things to leave at home are pretty common sense: no noisemakers, no portable seats, and (a little more surprising) no selfie sticks. Be prepared to take your photos the old-fashioned way with phone in hand.
Once you're inside, you are going to be surrounded by a sea of red, white, and blue—Cubs colors. This team has a lot of die-hard fans. After a years-long slump (thanks to a billy goat and a curse, if you ask the superstitious crowd), the Cubs finally clinched a word series win in 2016, the team's first since 1908. Fans never gave up hope, and if anything the win two years ago has only fanned the flames of Cubs team spirit.
Chicago Cubs games are steeped in tradition, and one of the most treasured moments during each game is the seventh-inning stretch. All eyes will be on the announcer's box while someone belts out "Take Me Out to the Ball Game." Bill Murray has taken his turn at the microphone, and you might even glimpse him at your first game. Murray is a veteran Cubs fan and a Chicago native.
Now for what might be the most important part of the day, aside from the actual game of course: the food. You can expect to find your classic ballpark food like hot dogs, popcorn, and cotton candy, but Wrigley Field serves up a lot more than that. You chow down on a heap of cheesy nachos in a plastic Cubs hat, you can order deep dish pizza, and you can sip on craft cocktails. The park even has gluten-free and healthy concession options.
Make the Most of Your Time in Wrigleyville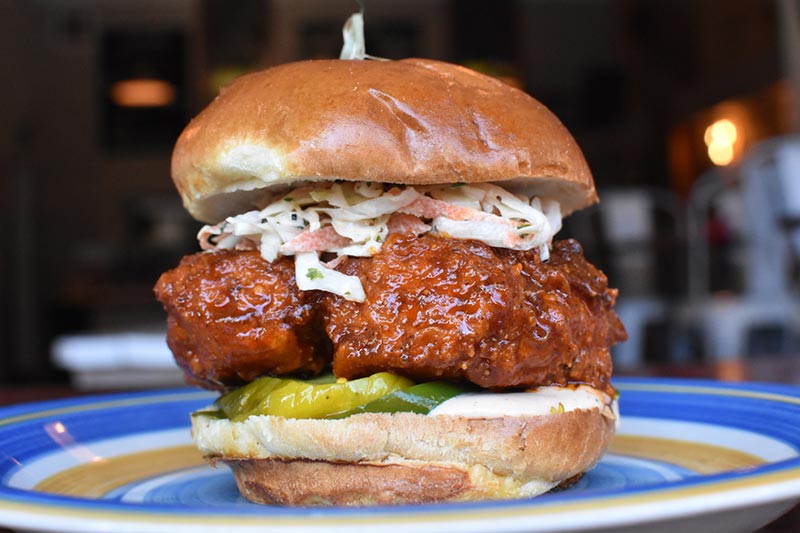 The pre- or post-excitement of watching the Cubs play is best spent exploring Wrigleyville. The neighborhood has plenty of bars, restaurants, and things to do, whether it's a day game or a night game. Still pumped up on Cubs energy? Stop by the Cubby Bear, a classic pre- and post-game watering hole. If you want a delightfully boozy brunch before your day game, stop in Roadhouse 66 Gas n' Grill.
Wherever you go on your first game day, you'll be surrounded by a rowdy, enthusiastic crowd that helps make Chicago what it is.