A First-Timer's Guide to La Fiesta de Los Vaqueros Tucson Rodeo
Tucson children of all ages know that The La Fiesta de Los Vaqueros Rodeo means more than just bull riding and barrel racing. The event is so esteemed that, since 1925, all school districts close on Thursday and Friday of "Rodeo Week" so that families can enjoy the parade and festivities surrounding the event.
Today, the event is a nine-day celebration and lauded as the only outdoor rodeo from mid-September to May among the top 25 PRCA rodeos. A major boost to the economy, the event brings $50 million to Tucson each year, perKGUN 9.
Currently celebrating its 92nd year, it remains one of the largest outdoor rodeo events in the U.S. Pro rodeo athletes in bull riding, bareback and saddle bronc riding, team and tie-down roping, steer wrestling, and women's barrel racing gather each day. Because the event is so large, Neighborhoods.com has put together a guide for how to make the most of your first time. So dust off your boots and pull out your best denim to experience another reason why Tucson is celebrated as a top city for festivals and events.
Rodeo Parade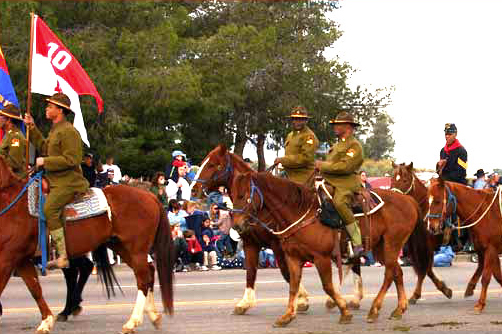 Every February since 1925, businesses, local groups, and residents saddle up horses, create awe-inspiring floats, and hitch up their old western buggies to celebrate the beginning of rodeo season. Though originally viewed as "pretentious," the parade eventually won over the hearts of the most stubborn skeptics. Today, more than 200,000 people line the streets to view one of the community's most beloved tradition and best displays of the Old West.
The Rodeo Parade hits the streets this year on the 22nd. Though it starts at 9 a.m. promptly, the largest non-motorized parade in the world draws quite a crowd, with some arriving as early as 4 a.m. in order to secure good seats. Plan to arrive early as the pre-parade entertainment begins around 8 a.m. Parking is available near the rodeo grounds, but the first-come first-serve policy leaves many searching the surrounding streets for a spot.
The parade route starts on Ajo Highway 1/2 mile and heads east on Park Avenue in South Tucson. It then turns south to Irvington Road, by the Verde Meadows neighborhood, west to 6th Avenue, and north to the rodeo grounds across National City. For VIP viewing options, purchase tickets here for grandstand seating next to the judges.
The Rodeo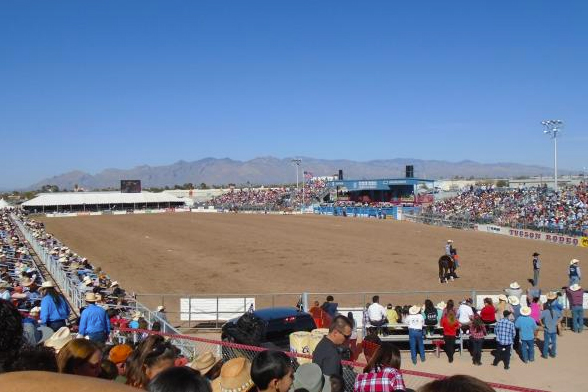 Each day at 11 a.m., the gates open at the Tucson Rodeo Grounds at 4823 S. 6th Avenue. The opening ceremony features cowgirls decked out in their best show gear, bearing flags, and performing choreography atop horses. The 12:30 p.m. slot is held for RAM Mutton Bustin' and the Justin Junior Rodeo. Between 2 p.m. and 4:30 p.m. is the pro rodeo competition. These are the major players hoping to take their share of the more than $300,000 in winnings.
Special days to consider are Pink Day, which is on Sunday, February 18th, where cowboys and fans wear pink to support breast cancer initiatives. Chicks and Chaps host their annual clinic to raise money for the Arizona Oncology Foundation.
Don't forget to stick around after the last bull bucks for the Coors Barn Dance, with live music and plenty of dancing. Plus, you'll get to rub elbows with the pro-riders. Tickets for the rodeo start at $15 and go up to $70. Tickets can be purchased here and for a complete list of events and times,visit here.
Western Fare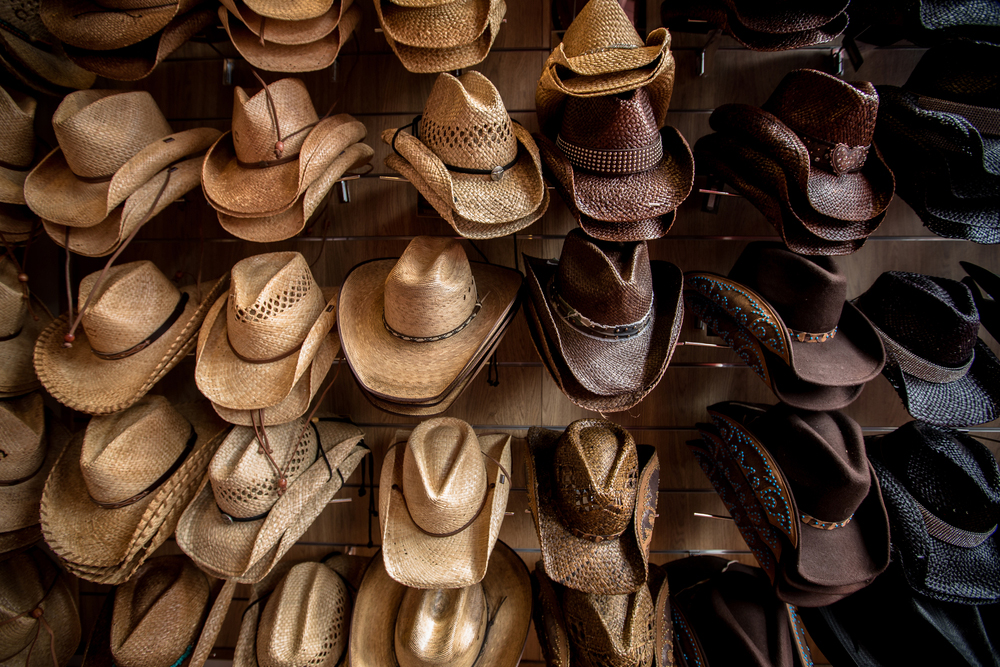 Downtime between competitions and performances is a great time to shop at the western marketplace, found along the entrance of the grounds. Pretty much everything you'd expect to be available for sale at the rodeo will be here. Think cowboy hats, chaps, blinged-out belt buckles, riding clothes, and novelty rodeo. Along with clothing, fine art vendors will also be displaying their goods. You can even get your boots shined the old-fashioned way.
Where to Eat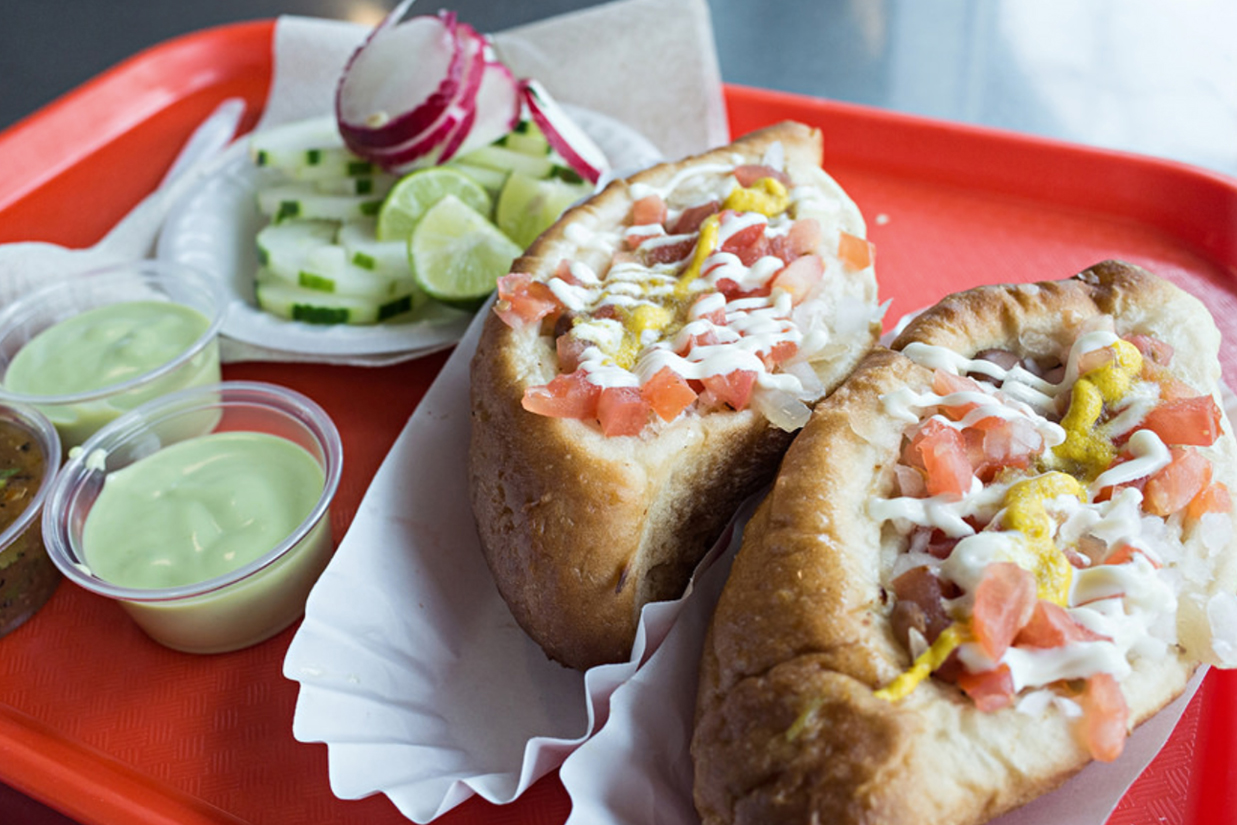 The new Vaquero Club offers covered seating and private space. The purchase of a seat gives you access to the best views of the rodeo and a catered lunch and beverages from on-site vendors. Previous rodeo-worthy delicacies served here included bacon cheeseburger plates, famous ribbon fries, BBQ plates, pulled pork nachos, and jalopy burgers.
If you plan on getting to the rodeo for the main events only, there are options for lunch within close distance. There is a cluster of restaurants along West Irvington Road and along South 12th Avenue, west of the Kino Meadows neighborhood. Here you'll find a pleasant mixture of Mexican eateries like El Merendero, Perfecto's Mexican, and El Guero Canelo, which was one of our top picks for the best Sonoran hot dogs in town.
Where to Stay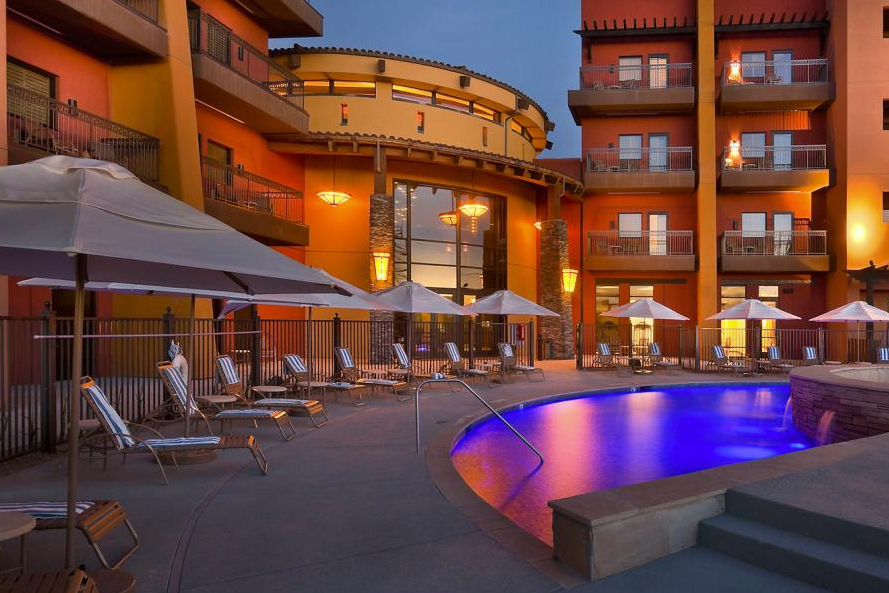 Those looking for a little more entertainment will appreciate the Desert Diamond Casino, located farther south near the Mitchell neighborhood. This location offers quick access to the rodeo grounds up South Nogales Highway while providing the luxury amenities of a top hotel.
Along East Valencia Road and South Tucson Boulevard near the Tucson Airport, there are a variety of moderately priced hotels and motels. Courtyard by Marriott and the Country Inn and Suites by Radisson include outdoor pools and fitness centers among their amenities.