A First-Timer's Guide to the McDowell Mountain Music Festival
Running from March 2 to March 4, the 15th annual McDowell Mountain Music Festival (M3F) returns once again to Market T. Hance Park in Phoenix's Evans Churchill neighborhood. The yearly tradition features dozens of live music entertainers, offering up soulful sounds, reminiscent of Ray Charles and Etta James, to modern electronic dance hits.
Originating as a way to bring "real" music back to Arizona while promoting local nonprofit causes, this festival for all ages has grown to include a full marketplace, drum circle, acoustic stage, and kid's zone.
Adopting a 3 C's philosophy — community, culture, and charity — 100 percent of proceeds are donated to benefit nonprofit organizations. Last year saw over $150,000 donated to local charities, proving there's no better way to contribute to a worthy cause than with a great party.
First time at M3F? Neighborhoods.com has put together a first-timer's guide to help you make the most of one of the most cherished music festivals in all of Arizona.
Take Care of Tickets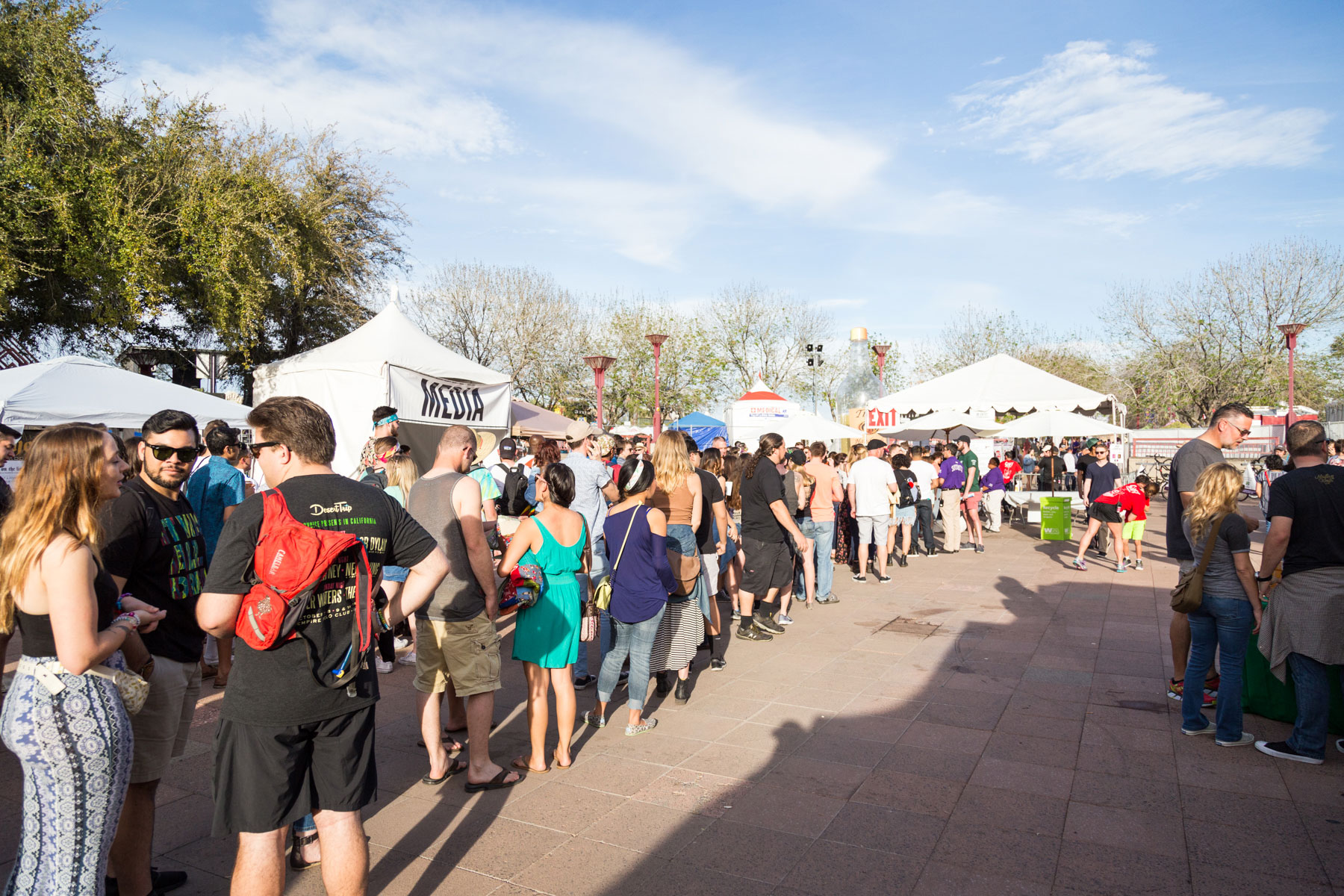 If you haven't purchased your tickets by now, that should be your top priority. Single-day ($50 plus fees) and three-day ($90 plus fees) general admission tickets are still available. You can upgrade to VIP single-day ($180 plus fees) and three-day ($540 plus fees) packages, which include access to the Poser Deck, exclusive entrance access, complimentary chair massages, meals, and five beers or mixed drinks per day.
You can take your chance and wait until you get to the event to buy your tickets, but you may be disappointed, especially if you want the VIP experience. After-hours tickets can also be purchased for shows at the Desoto Central Market on Friday and Saturday nights. Click here to buy tickets and learn more about each price point.
Know How To Go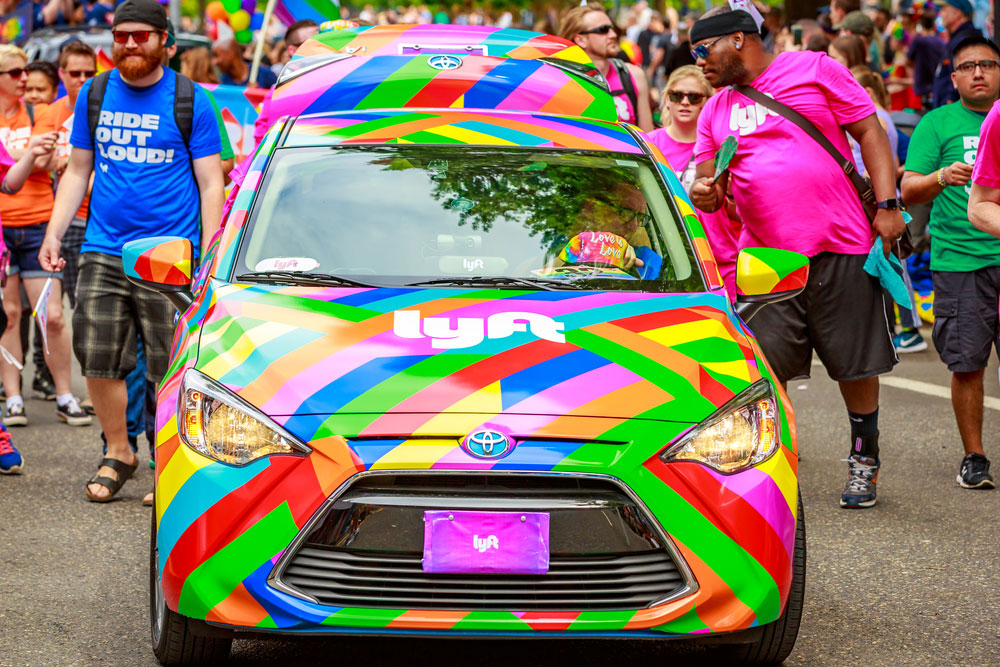 Downtown Phoenix has over 25,000 parking spaces, including those in parking garages and parking meters, which are enforced even on weekends. For transportation from downtown to the venue, Valley Metro Rail has multiple stops nearby, with the nearest location on Roosevelt and 3rd streets. Lyft will also provide rideshare pick-up and drop-off locations with two Promo Codes. New users can use code "M3F" for $5 off your first four rides while existing users can use code "M3F18" for 20 percent off two rides to or from Margaret T. Hance Park. The codes are valid between March 2 at 7 a.m. and March 5 at 3 a.m.
What to Bring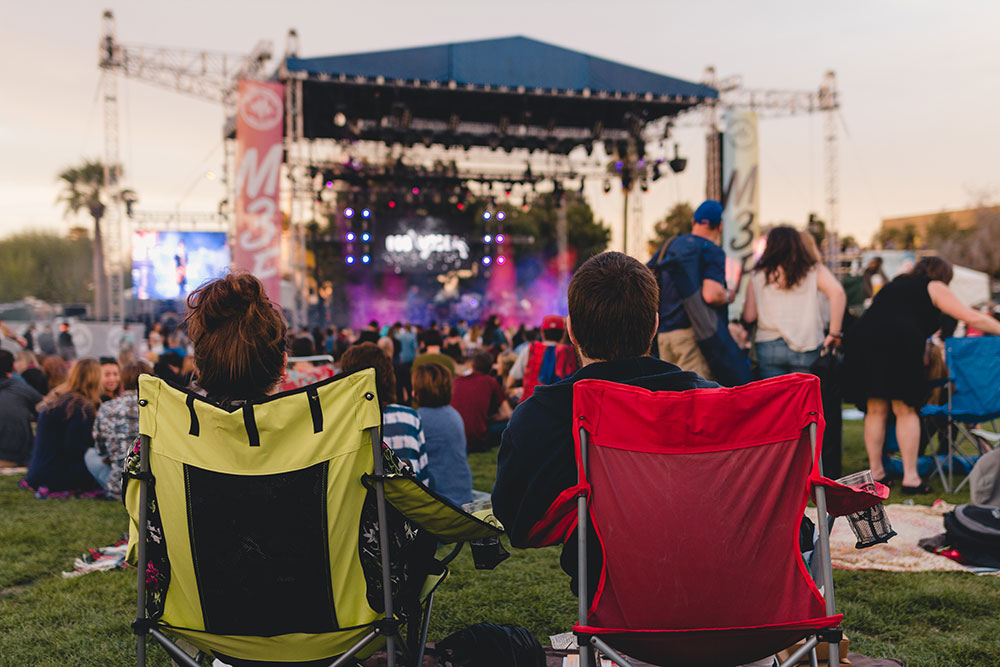 Feel free to bring picnic blankets to relax on the open lawn, as well as umbrellas for sun-protection. Sealed or empty water bottles are okay, as are hula hoops (you read that right). They also welcome crazy costumes, selfie sticks, and totems. Just please leave the drugs, weapons, and outside beverages at home.
For a full list of what is and isn't allowed, check here under "rules and regulations."
The Music Line-Up
This year, M3F expanded the performing potential by adding a third stage. There are over three dozen acts scheduled, from bluesy-jazz bands to an Afrobeat orchestra. Head to the Rattlesnake Stage to see Big Gigantic (electronic), Treasurefruit (psychedelic rock), and Father John Misty (singer/songwriter). Over on the Saguaro Stage, you might find Jane N' the Jungle (alt rock) or Mura Masa (electronic). The Coyote Stage will play host to bands such as the Seratones (garage rock) and Spark Jack Daddy (big band swing).
For a full list of performers and set times, go here.
Shop the Marketplace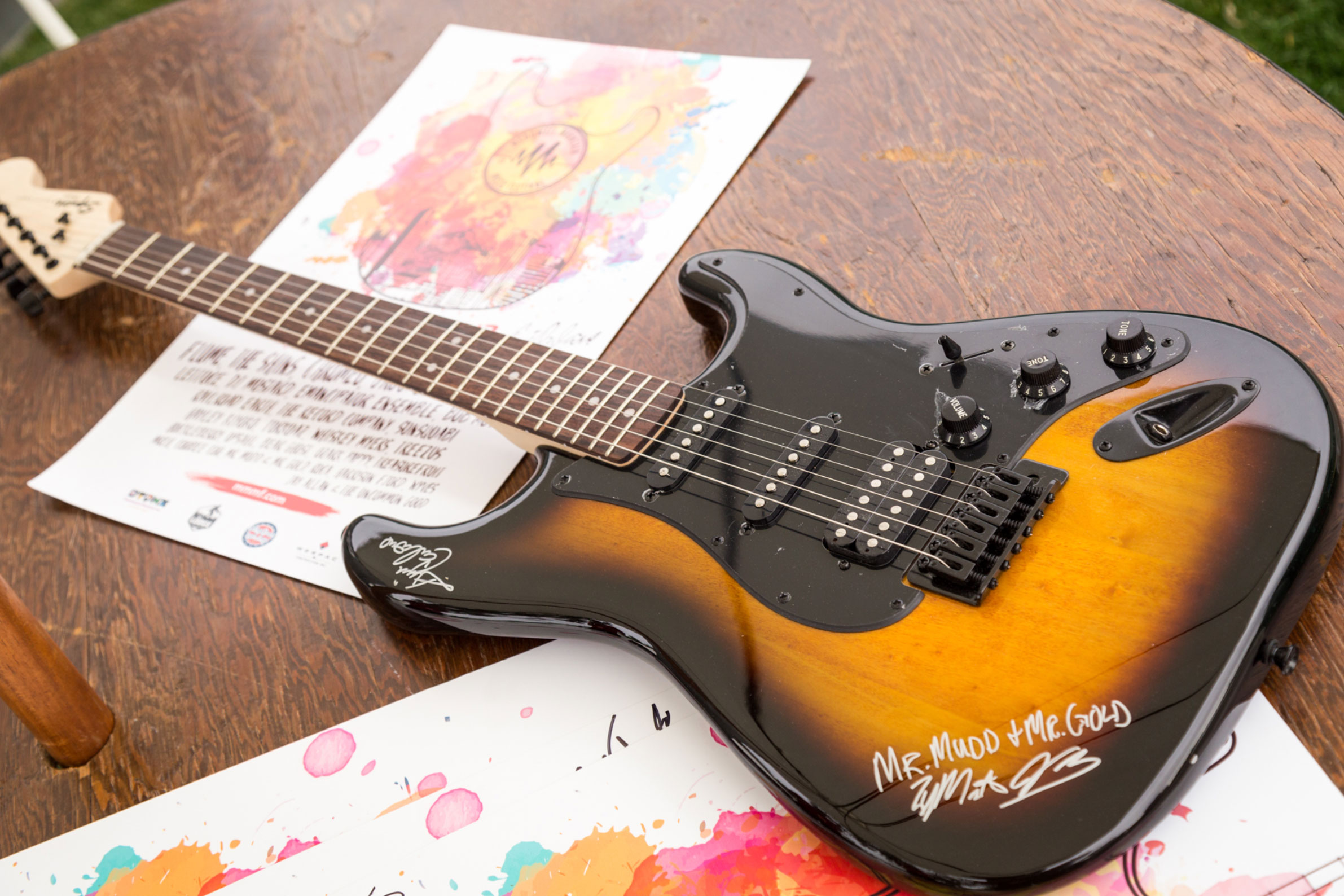 The multi-day event provides lots of entertainment options, but there is plenty of downtime to do some shopping. Clothing shops, local artists, and eclectic goods can be found throughout the marketplace. There's also a merch tent for band- and performer-specific buys.
Some vendors worth checking out include Kosmic Blues Emporium for all of your tie-dyed apparel, Strive Dreams for Henna designs and face-painting, and Third Wolf Designs for hand-painted hoodies and sustainably-made threads.
To see all the available merch options, check here.
Local Eats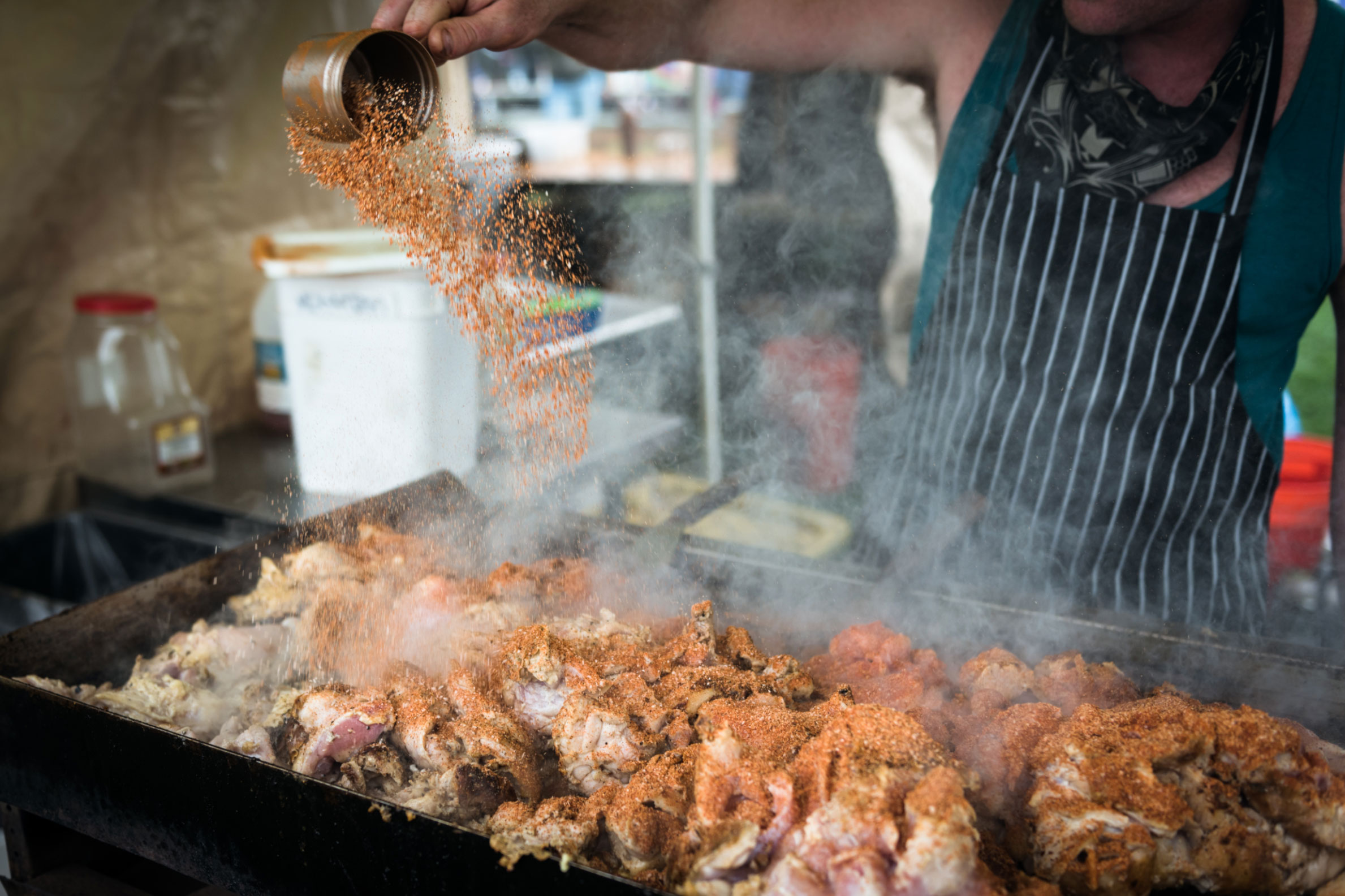 You can't have a music festival without plenty of food options. Food trucks and local restaurant pop-ups provide a wide variety of choices. Here are a few of the vendors that you'll want to consider for refueling in between sets.
The Pho King returns with Chicken or Beef Pho Soup, Spicy Stir Fry's, and their "Burrito Phorrito," with grilled steak, veggies, and an Asian marinade. Their actual restaurant can be found at 8018 East Thomas Road in Scottsdale.
The Hungry Monk is beloved for dishes like the Porky Melt or carne asada tacos. Their restaurant is located in Chandler at 1760 West Chandler Blvd.
Casa Rey's has locations in both Tempe and Gilbert, and the lines at their food truck speak for themselves. Try one of their specialty burros, like their top-voted Gollo Burro made with green chiles and pork.
For a full list of attending food vendors, visit their website.
Nearby Nosh Options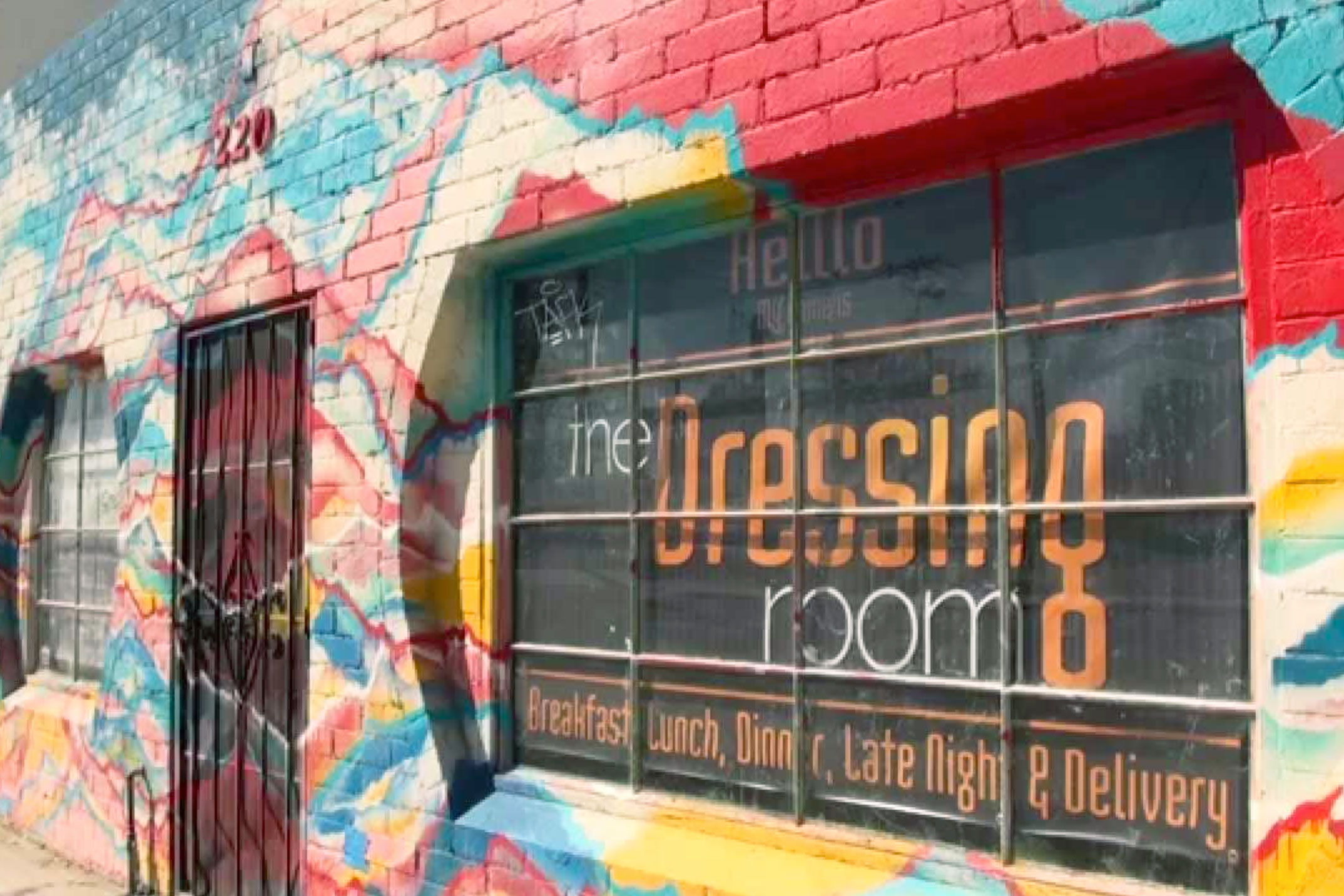 Want to venture out during the festival to find other food possibilities? You'll find plenty of restaurant options nearby (just don't forget to keep your wristband on for re-entry). Head south along Roosevelt Street, and you'll find The Dressing Room, featuring a global street food menu full of fish tacos and beef skewers. Or head west to Roosevelt Row, and you'll find Fair Trade Cafe for gourmet sandwiches or FEZ for trendy cocktails and burgers.
Where to Stay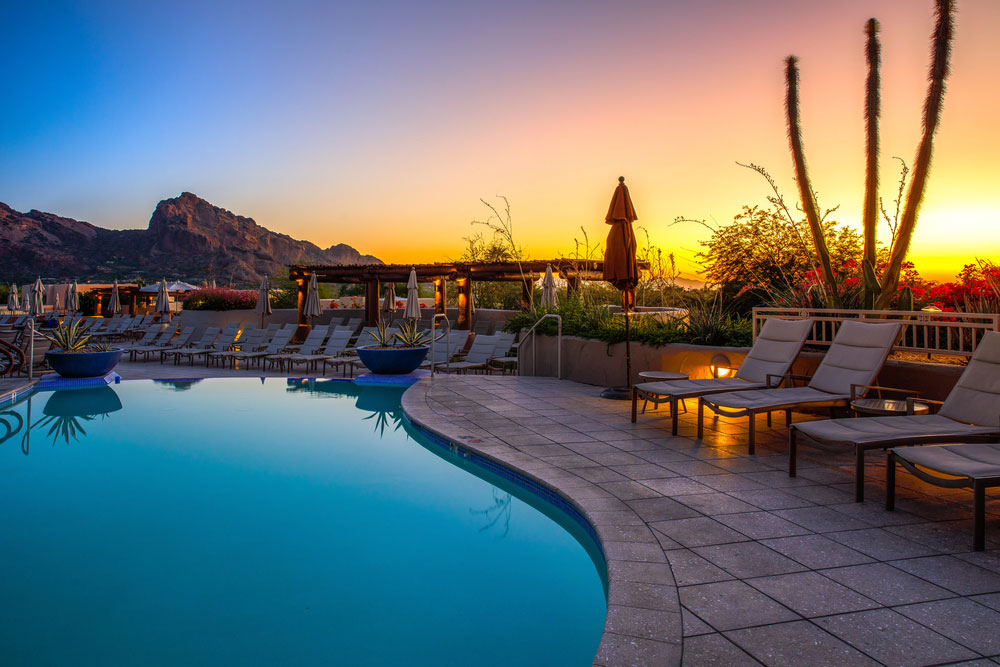 There are lots hotels to stay in around Churchill, but many others in the Phoenix Metro are a quick drive (or transit ride) to the event. So consider options in Downtown, Garfield, and Central City, or close suburbs such as Tempe, Glendale, and Scottsdale. Doing so opens up hundreds of options and will probably save you a few bucks in the process.
If you do want to stay close to the festival, Stay Alfred on East Roosevelt Street offers fully-furnished apartments available to rent overnight. If you'd prefer a traditional hotel experience, try Found Re: Phoenix on North Central Avenue for urban, loft-inspired suites, or the reasonably priced SpringHill Suites by Marriott on East Van Buren Street.