A First-Timer's Guide to Watching NASCAR at ISM Raceway in Phoenix
There is no better time to be a NASCAR fan in Phoenix than right now.
The old Phoenix International Raceway is currently underway with a $178 million facelift to include 45,000 new stadium-style grandstand seats, 51 new hospitality suites, and potentially more parking spaces, according to AZ Central. If all goes well, this renovation is set to be done around November of this year. The newly titled ISM (Integrated Screen Management) Raceway is all about the fans and has gone out of its way to make sure racing fans get the best experience available. Good timing as NASCAR is coming to town March 9-11.
Neighborhoods.com has put together all the ways to enjoy the weekend, as well as the surrounding area of Avondale, in order to maximize your trip to see races in the Monster Energy NASCAR Cup Series and NASCAR Xfinity Series. While you'll want to spend most of your time watching the race, there are multiple areas around the venue to explore.
When You Get There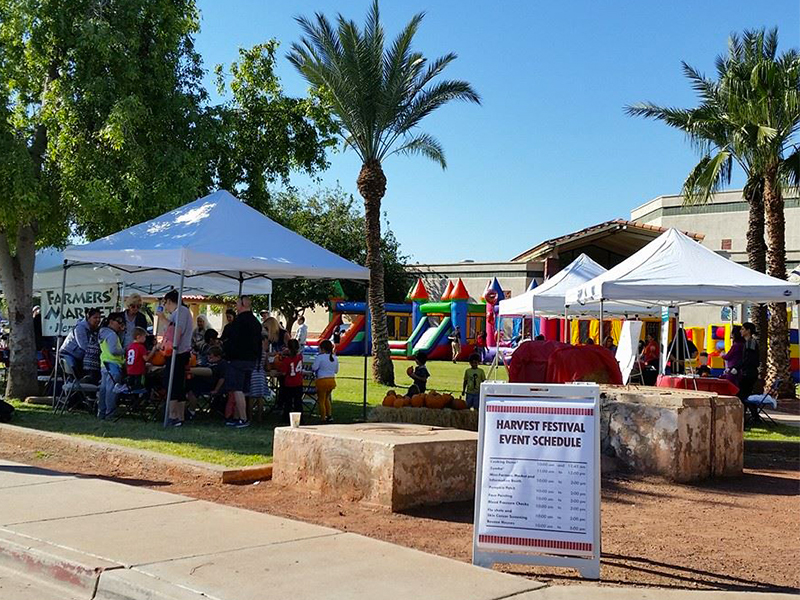 Located in South Avondale, just below popular neighborhood Holly Acres and at the base of the Estrella Mountain Range, ISM Raceway is hidden from the main road. Once you enter the grounds, the parking lot is revealed as a home base for motorhomes and campers, gourmet tailgaters, and plenty of onlookers. First practices and qualifying races take place Friday, March 9. Unless you're a hardcore NASCAR fan, this is a great day to spend time exploring the region.
Historic Avondale, along West Western Avenue between the Hill and Combs neighborhoods, is considered the "jewel" of Avondale because of its boutique shops, art galleries, and eclectic dining. You'll get plenty of exercise walking around, but if you need to stretch your legs prior to bleacher-sitting, The ColdWater Golf Club in Goldwater Springs features elevated tees, deep swales, and cascading fairways.
For a quick hike with historical value, head for Monument Hill in Tolleson. The entrance near Baseline Road leads up a small hill to a concrete X marking the spot where the Treaty of Guadalupe Hidalgo was signed in 1848, resolving disputes over the U.S.-Mexico boundaries, per the Phoenix New Times.
What to Eat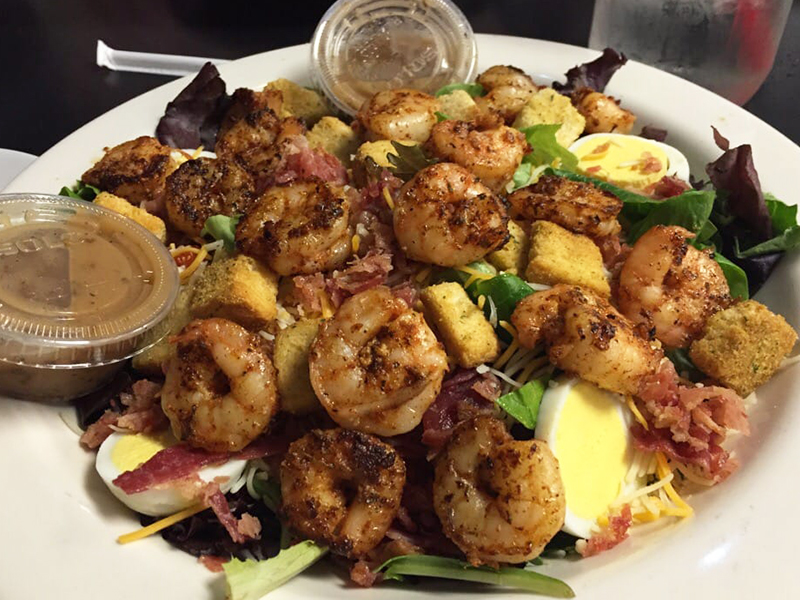 In the venue, The Trackside Bar and Grill offers racing-themed food and drink specials each night. It's a lively spot after the races when crowds gather at 'Zoomtown U.S.A' for raceway nightlife.
If you head outside the venue, your options open up. Flavors of Louisiana offers Cajun cuisine like po' boy sandwiches, gumbo, and jambalaya. This eatery near the Rancho Santa Fe neighborhood is owned by Louisiana natives. They opened the restaurant after experiencing the lack of true authentic New Orleans and Acadian-style food in the region.
There are various eateries along West Buckeye Road by the Cashion and Fieldcrest neighborhoods. Mariscos Las Playitas is revered for their shrimp cocktail and ceviche. La Salsa Taco Shop, though unassuming, serves buzz-worthy burritos and Cuban tortas.
Venturing out of Avondale to nearby Goodyear opens up a variety of options, especially along Litchfield Road by Palm Valley. Teabo offers a selection of sandwiches and wraps on the lighter side. Rudy's Country Store and Bar-B-Que provides Texas barbecue selections like brisket, pulled pork, and spicy chop with all the fixin's on the side.
If you choose to get a really early head start, The Haymaker Restaurant serves breakfast options like the Arizona Omelette with green chiles, onion, and salsa and the Western Benedict with grilled turkey, poached eggs, and grilled tomato.
Find Entertainment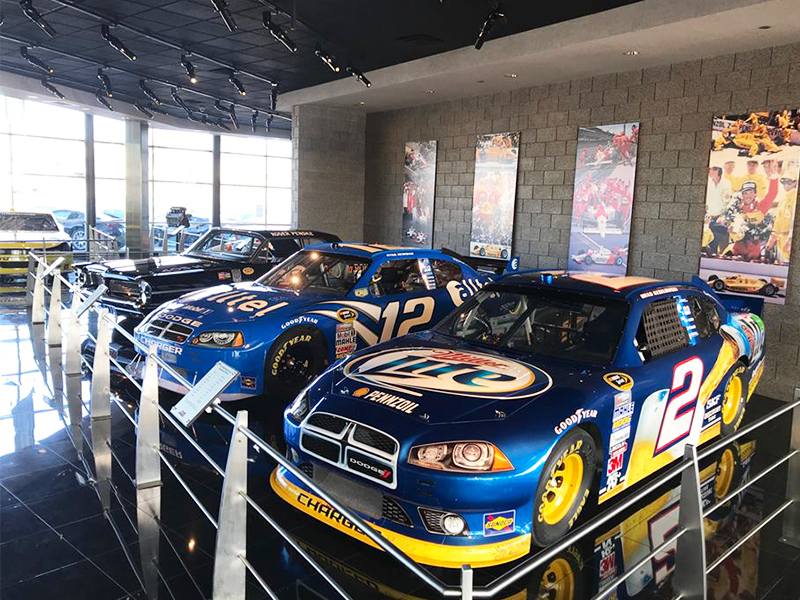 Along with the races, there's also going to be plenty of live entertainment all weekend long. Bands like High Noon and the Crown Kings will hit the Trackside Bar and Grill Stage opening night with a slew of acts to follow over the weekend. Check the schedule here for a full list of entertainers.
A new Fan Zone with five garages features opportunities to interact with some of the drivers. You'll be close enough to watch them work on their cars prior to racing. There's also a few autograph sessions and meet and greets scheduled.
After the races, consider a trip to Penske Racing Museum near Scottsdale's Crown Point neighborhood. Featuring an impressive collection of cars, trophies, and racing memorabilia from over 440 races, this is a candy store for car enthusiasts.
Where to Stay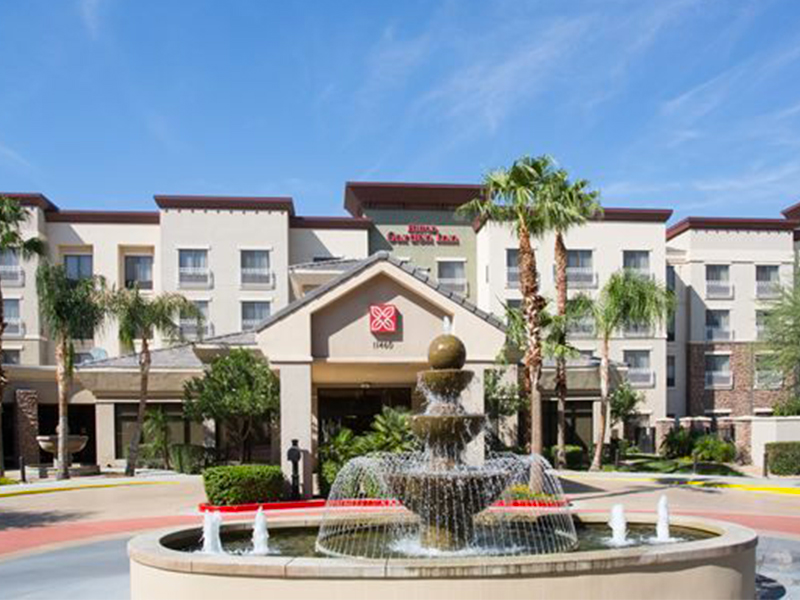 If you aren't camping on-site, there are many places to stay for the weekend. In fact, the choices are seemingly endless when you consider nearby suburbs Tolleson, Goodyear, Peoria, and Phoenix. Considering there's readily available Lyft transportation all weekend long, you don't have to worry about driving yourself from wherever you end up.
You probably want to focus your search along the Papago Freeway where you'll find multiple hotel options for most budgets and amenity interests. There's the Hilton Garden Inn, Quality Inn & Suites, and Red Lion Inn, just to name a few.