Houston Local Life
A Grown-Up Guide to Houston's Washington Avenue
Boisterous pedal parties and a bar offering $2 "train shots" when the loud locomotives chug by are all part of Washington Avenue's well-earned reputation as Houston's drinking corridor. With blocks lined with bars, clubs, and luxury lounges, the exuberant scene starts just east of Memorial Park and continues to Downtown through the Rice Military, First Ward, and Old Sixth Ward neighborhoods.
Catering to the young professionals and families attracted to the corridor's convenient access to major interstates and its location sandwiched between the Heights and Montrose, the area also offers many practical and upscale amenities. Skip the showy nightlife and enjoy these grown-up, day-to-night options for dining, drinking, and entertainment.
Catalina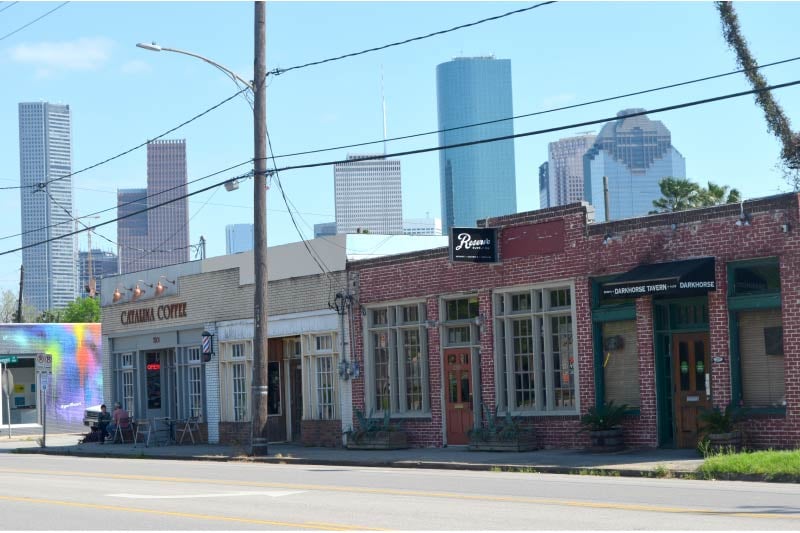 Arguably serving the best cappuccinos and lattes in the city is longtime Washington Avenue resident Catalina Coffee. Top-notch baristas press single-origin beans from favorite local roaster Amaya Roasting Company, and the pastry case is filled with tempting scones, croissants, and danishes delivered daily.
The exposed brick interior and quiet background music create a vibe where the clientele is more likely to be conducting an informal business meeting or having a friendly catch-up rather than a laptop working session.
The Classic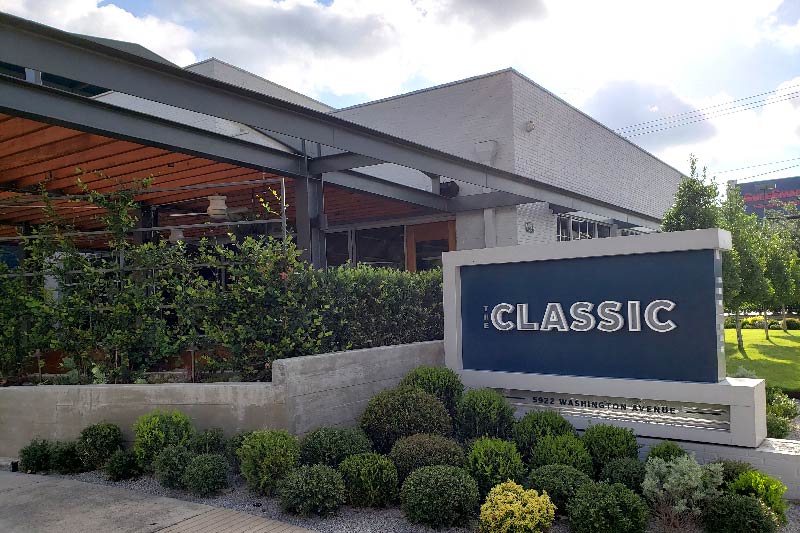 Breakfast is served all day, every day at The Classic, but this chic bistro is nothing like a greasy spoon diner; the choices here include a soft scramble with nori and jalapeno roe. The lunch and dinner menus emphasize fresh and creative dishes from their signature Spaghetti Napolitan to seasonal selections, like the vibrant summer beet gazpacho.
The light, cheery dining room equally enhances a morning cup of coffee, a solo lunch break, or a laid-back dinner for two.
B&B Butchers and B.B. Lemon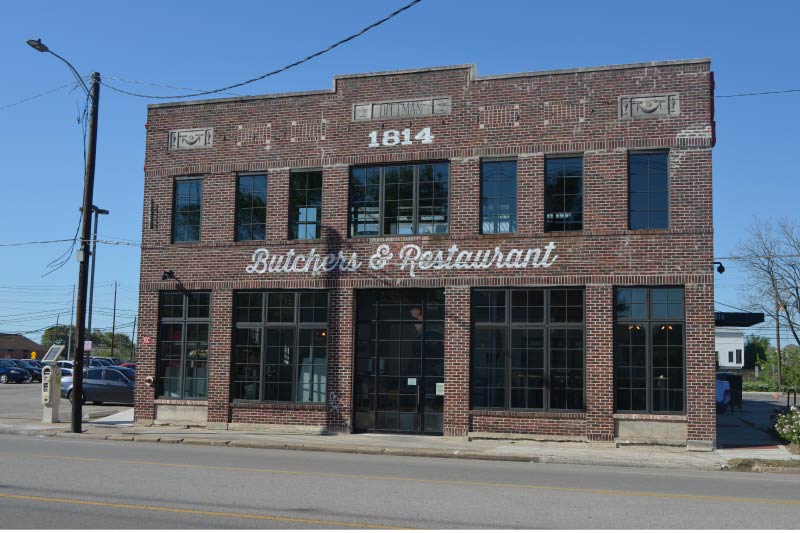 Houston has its fair share of steakhouses, but it speaks volumes of B&B Butchers that Beyoncé and Jay-Z are regulars when in town. Housed in a former bakery from the 1920s, the stylish establishment offers a rooftop patio with downtown views.
The combination of exceptional service and a sophisticated atmosphere make B&B Butchers a splurge-worthy dining experience. Frequented by the business crowd for a power lunch, the restaurant becomes a destination for celebratory and romantic dinners in the evening, and on the weekends, families enjoy the decadent brunch.
Throw an over-the-top backyard barbecue with a visit to their Butcher Shop where you can order custom hand-cuts of the finest Texas and Japanese beef.
Just across the street, sister restaurant B.B. Lemon's menu is more casual but the service and décor are just as swanky. Decompress from your workday at their Lemon Hour (aka happy hour) with drink specials and small bites. If you find yourself searching for something other than the Sonic Drive-In after a night out, they offer a late-night menu until 1 a.m. on Fridays and Saturdays.
Julep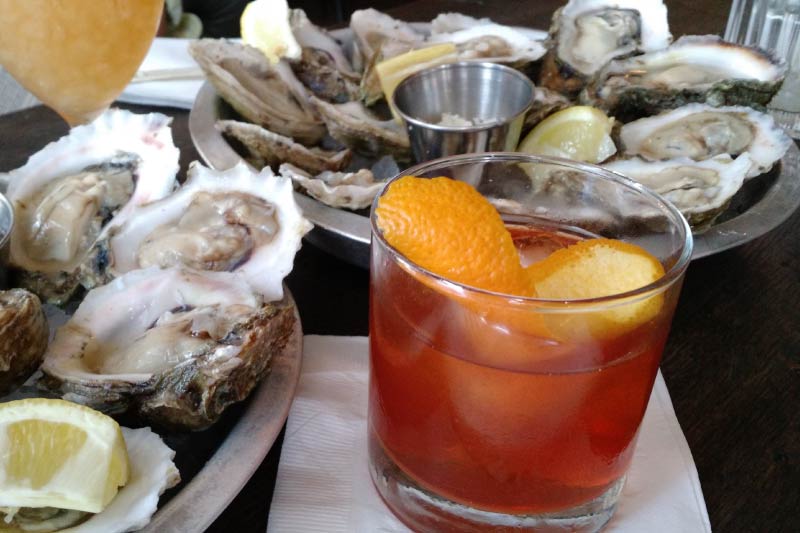 Julep captures the essence of southern charm. The menu features classic cocktails with a modern twist, an entire section for the namesake drink, and an impressive assortment of bourbons, including a flight of Pappy Van Winkle that would make any aficionado swoon.
The bright, elegant interior with welcoming booths accommodates conversation even among large groups of friends. Grab a seat at one of the wrought iron tables on the patio and enjoy $1 oysters and half-price select drinks during their happy hour.
Sawyer Yards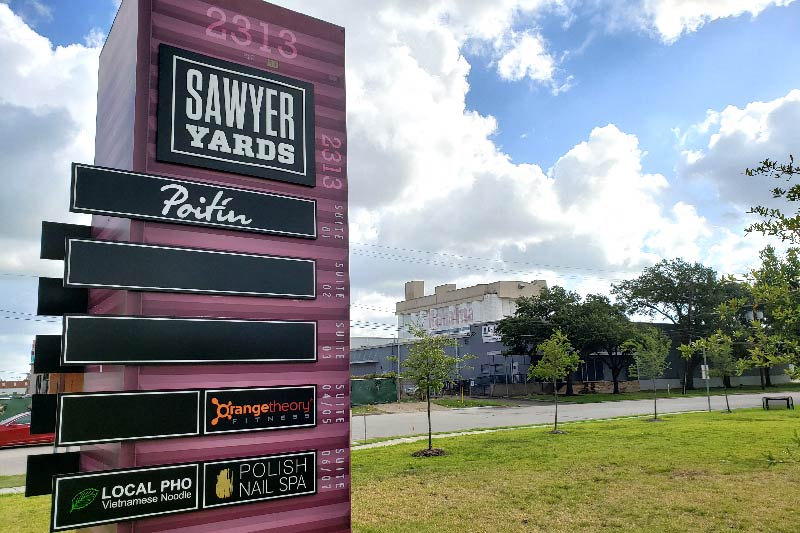 Billing itself as one of the largest artist collectives in the country, Sawyer Yards is a complex of artist studios, gallery space, and offices set in revamped industrial warehouses surrounding a still-working railyard.
The eight city blocks of the Sawyer Yards development also offer popular dining and drinking options—view the city skyline while dining on Poitin's patio or enjoy Holler Brewing's constantly rotating taps of craft beer only available in Houston.
Second Saturdays at Sawyer Yards is a monthly event where the 350 plus studios open their doors to the public for a behind-the-scenes look at works in progress. This event also coincides with the evening open-air market selling artisan crafts, art, and specialty foods.
Other events include art exhibitions, festivals, and holiday markets. The Art Alley has over 800 feet of colorful murals by local and international artists to fill your Instagram feed. Also, couples can take salsa dance lessons at Love Dance Houston or climb the walls in air-conditioned comfort at Momentum Indoor Climbing.
Rockefeller's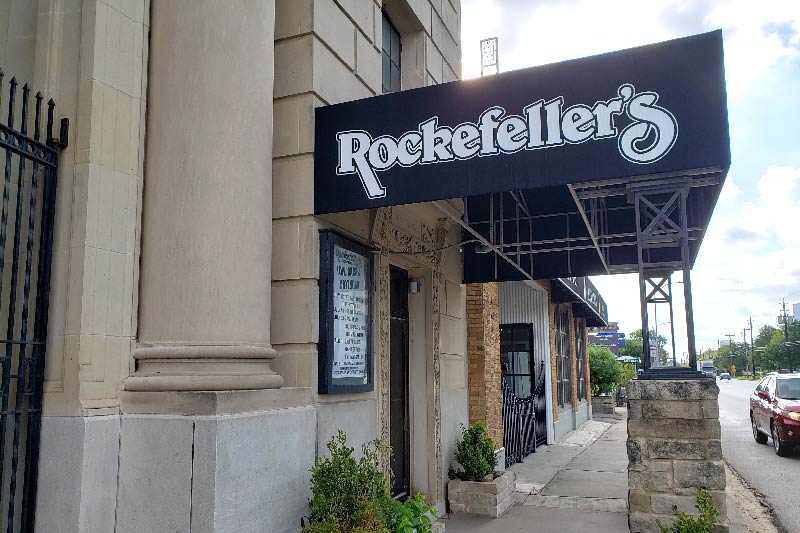 In its heyday, legends such as Stevie Ray Vaughan, Ray Charles, and Townes Van Zandt graced the stage of Rockfeller's, a live music venue in a neoclassical bank building from the 1920s, which is rumored to have been robbed by Bonnie and Clyde.
The venue's calendar is filled with acts ranging from local Americana musician, Mike Stinson, to the high-decibel sounds of Reverend Horton Heat, along with cover bands and tribute nights. Catch a birds-eye view of the stage from the balcony seating or mingle with fellow music lovers on the floor.
Greenspace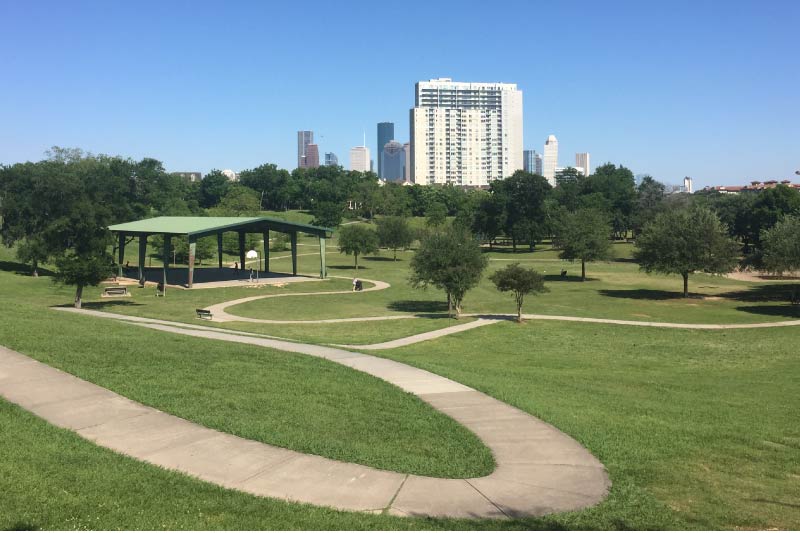 Hit the three-mile crushed granite trails in Memorial Park along with runners and power-walkers logging their daily miles. The largest greenspace in the city also boasts biking trails, picnic facilities, tennis courts, a fitness center, an outdoor pool, and an 18-hole public golf course.
Take an urban trek on one of the multiple trails at the Houston Arboretum which lies within the park. Or explore nature at night with one of the Arboretum's guided night hikes and enjoy a complimentary St. Arnold beer.
The bowl-shaped Spotts Park, just south of Washington Avenue on Waugh Drive, offers one of the only places to experience hilly inclines in the otherwise flat Houston landscape. Cross-fitters and marathon trainees take advantage of the challenging terrain before heading to the nearby Buffalo Bayou trails.
The picnic facilities, two sand volleyball courts, a basketball court, and open fields make it a popular meetup spot for all types of outdoor activities, even the newest craze: bubble soccer.