Phoenix Local Life
A Guide to the Phoenix Metro's Best Food Festivals This Fall
Phoenix and Tucson have been named as some of the best foodie cities in the country, so it's no surprise that the Phoenix metro has some of the best food festivals. As fall brings with it a cool breeze in the air, food lovers are getting ready to enjoy special food-centric events. Although the metro doesn't have too much to display by way of fall colors, they do host a variety of food festivals ranging from local favorites and farm fresh delights to several unique goodies you've probably never even heard of. Here's a handy guide to some of the best food festivals in the Phoenix metro.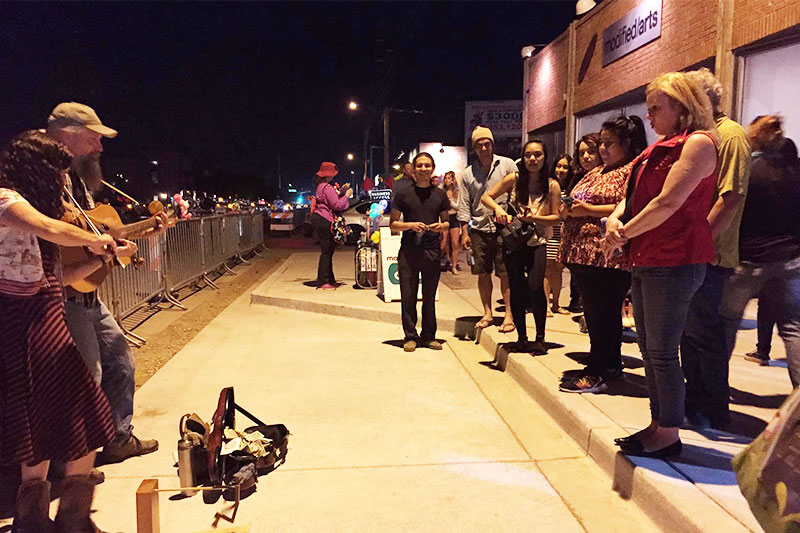 A lively neighborhood offering year-round art events, gallery nights, and street music performances, Roosevelt Row is popular among a variety of crowds for its communal spirit and love of the arts, as well as its family-friendly events. This highly walkable neighborhood not only features charming bungalows and restored historic homes, but it's also home to a few of the city's popular food festivals.
Pizza is taken very seriously in Phoenix, so much so that an entire festival has been dedicated to this food. For an entire day at the Margaret T. Hance Park, The Phoenix Pizza Festival (held on Saturday, November 17th) features a large assortment of pizza vendors and pizza styles ranging from Chicago deep dish to gourmet Neapolitan. You can sample the variety of pies at $2 to $4 a piece or take a whole pizza home. If you need a break from all the pizza you've been eating, you can play some lawn games, watch the kiddies in the interactive kids craft zone, or listen to live music while relaxing on the lawn with a local beer or glass of wine. This popular event often sells out quickly, and pizza lovers won't want to miss out on this tasty event.
Another foodie fest happening at Margaret T. Hance Park is the Downtown Donut Festival on Sunday, November 18th. The festival features over 20 of the best local donut shops plus craft beer, wine, mimosas, coffee, live music, lawn games, and a kids zone with a bounce house and craft area. The family-friendly event will be held from 11 a.m. to 3 p.m., and it's in support of the Downtown Phoenix Inc. organization, which promotes the continued revitalization of the Downtown Phoenix neighborhood. With so many donut vendors, kid-friendly activities, and variety of beverages, the Downtown Donut Festival promises not to disappoint.
Kierland is an upscale neighborhood bordering Phoenix and Scottsdale, and it's surrounded by plenty of dining, entertainment, and shopping options including the popular Kierland Commons where residents can find boutique shops and trendy eateries.
In addition to shops and attractions, residents are also not far from fun food festivals like the Gelato Festival America which will be held at Kierland Commons on October 20 and 21. This special event offers unique and original gelato flavors made from various award-winning chefs and gelato masters. The festival features 12 gelato chefs who will compete against each other with their original recipes, battling to win the title of best artisanal Italian gelato chef. You can choose to vote for your favorite competing flavor, take a class in the gelato school, or just sample all of the one-time gelato flavors available at this beloved family-friendly event. The fest will also make a stop at La Encantada in Tucson on October 27 and 28, in case you miss the one in Scottsdale.
Described as the "next millennial magnet"by the Phoenix Business Journal, Downtown is positioning itself as the next tech hub. In addition, there's also a variety of commercial options, historical single-family homes, and trendy modern high-rise condos, so it's no wonder the neighborhood is becoming so popular with the next generation. And at the heart of every millennial are the changing taste buds that influence the types of restaurants and food festivals in the area.
This year's Downtown Phoenix Oktoberfest will please local foodies while making the Bavarian culture proud thanks to its line up of brats, schnitzel, roast pork, and oversized pretzels. And while there will be plenty of German beer to go around, it's the live music, sing-a-longs, Bavarian clothing, and endless specialty food that will really make this special festival stand out. The 21 and over festival will be located at CityScape on Saturday, October 6 from 4 p.m. to 10 p.m.
Located in Scottsdale, Carriage Square is a small neighborhood that provides residents with quick access to the Loop 101, Old Town Scottsdale, and a variety of restaurants, shops, and highly ranked schools. Residents are also just minutes away from the Salt River Fields where the original Arizona Taco Festival is scheduled to take place this October.
Toted as two days of "love and tacos," and one of the first taco festivals in America, the 9th annual Arizona Taco Festival, held onOctober 13-14 from 11 a.m. to 7 p.m., features a great combination of tacos, art, music, activities, entertainment, and tequila tastings. The taco fest will include over 60 restaurants dishing out the city's best tacos for $2 each while attendees can participate in the hot chile pepper eating contest or the taco eating contest. The fest also has a margarita mixology expo, Chihuahua beauty pageant, interactive photo booths, lucha libre wrestling, and a kid's zone.
Who doesn't love the creamy taste of mac and cheese? If you're a fan of this cheesy comfort food, then get ready for a feast on November 17 and 18 at the Mac and Cheese Fest AZ, which also takes place at the Salt River Fields. Residents can enjoy two days of mac and cheese samples as well as drinks and plenty of activities like the Big Cheese Game Deck where you can play ping pong, giant jenga, or bags. Festival-goers can taste innovative dishes and watch as 35 restaurants compete to win the Golden Noodle Trophy. And if you're not into cheese but want to participate in the fun activities, the fest will also offer vegan, vegetarian, and gluten-free options.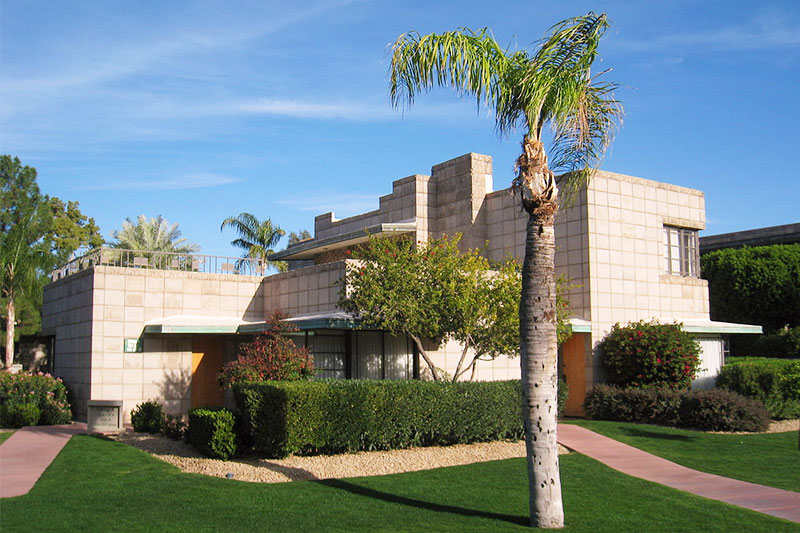 The upscale Biltmore neighborhood is the city's most acclaimed thanks to its high-end shopping, historic homes, high-rise condos, and the famous Arizona Biltmore Hotel. A prestigious neighborhood with mature tree-lined streets and a secluded, tranquil vibe, the Biltmore is close to the city's best events and attractions.
The neighborhood also hosts its namesake festival that's been a favorite in the Valley for many years. The 12th Annual Taste of the Biltmore is an upscale block party that brings all residents together to participate in the "unofficial kickoff" to the Arizona charity event season. This highly anticipated event will be held on Thursday, October 11th from 6 p.m. to 9 p.m. With festival participants like High and Rye, La Bocca, and Original Chop Shop, fest-goers will be able to experience everything from southern fried delicacies to spicy southwestern bites. And while offering a tasty sampling of some of the best local eateries in town, the event's proceeds will go to charitable causes like Feeding Matters and United Cerebral Palsy of Central Arizona.