Dallas-Ft. Worth Real Estate
A Spotlight on Dallas' Design District
The Design District used to be an industrial neighborhood in Dallas, full of warehouses, garment factories, and wholesale shops. But today it's a cool urban destination where the neighborhood's design roots—hence the name—are present in new condo buildings, trendy restaurants, fashion-forward showrooms, art galleries, and furniture stores. For those looking to explore or live in this Dallas pocket neighborhood, we've got the scoop.
Real Estate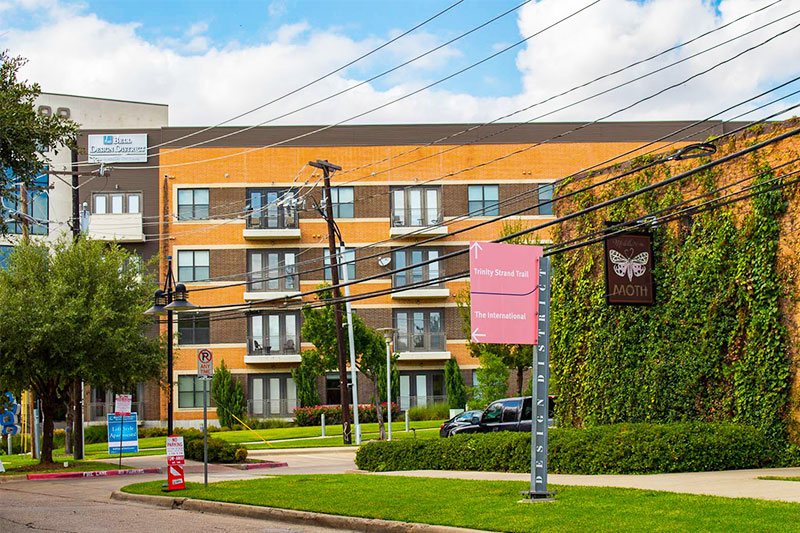 The Design District was a residential desert for many years, but with the building of retail businesses and the American Airlines Center in Victory Park, the neighborhood is now the site of new development. There's still not a wide variety, but more housing projects are expected in the northernwestern neighborhoods, some of which might include renovated warehouses. Those who do snag one of the newer complexes or constructions should expect a median sale price of about $899,000, according to Neighborhoods.com.
Location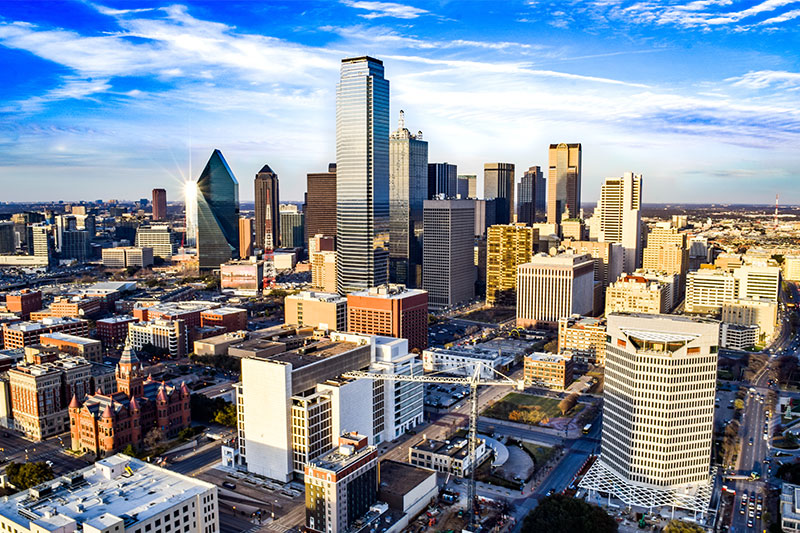 The Design District's fabulous location is just now being fully realized by Dallas residents. It's a short five to eight-minute drive from Downtown Dallas, and the neighborhood is bordered on one side by I-35E which can easily take residents to DFW Airport in 20 minutes. Dallas Love Field is much closer at just a 13-minute drive away. To its south is the Trinity River Corridor, a greenspace with hiking and biking trails anchored by the nearby Trammel Crow Park. Popular neighborhoods like West Dallas, Oak Lawn, Victory Park, and Uptown are all accessible from the Design District in less than a 10-minute drive. Those who live in the southern section of the Design District can access Victory Park's DART station, while some in the northern areas can walk to the Medical/Market Center DART Station.
Residential Living
When it comes to choosing a neighborhood, you always want to make sure you have access to grocery stores, gas stations, banks, gyms, and even coffee shops. The Design District has grown to accommodate its new residents for the most part, but you won't find a large grocery store like Walmart, Target, or even Trader Joe's here (there's a Kroger about an eight-minute drive away in Oak Lawn and the Whole Foods in Uptown is about 10 minutes away by car).
Ascension Coffee is the go-to coffee destination in the neighborhood, and there are a few gas stations along I-35E. As for places to workout, GRIT Fitness, Barre Code, and D-Town Cross Fit all call the Design District home. Also, residents will be happy to know there are multiple hospitals in the next-door Medical District including Parkland Memorial Hospital.
Things to Do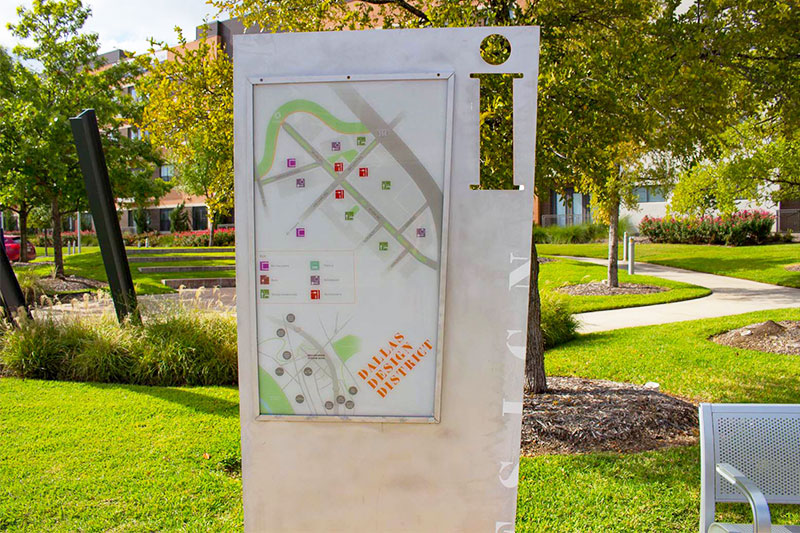 Perhaps the most impressive aspect of the Design District is how much there is to do. Bowlounge offers vintage-style bowling lanes alongside food and a bar. There are over 20 galleries, like CINQ Gallery and Site131, in the Design District and while they may have different hours, the neighborhood will sometimes host gallery walks or wine walks to encourage residents and visitors to explore the art exhibitions.
Shopping is an ever-popular activity in the Design District. There are antique shops like Antiques Moderne and contemporary home stores like AOI Home. As for clothes, men and women can buy a pair of cowboy boots from Lucchese and women can have a personal stylist experience at Front Door Fashion.
There are opportunities to take glass blowing classes at Dallas Glass Art and cooking lessons at The Cookery. And if you go a bit northwest in the Design District, you may see the Discovery Channel filming "Shifting Gears," a racing show centered around local celebrity Aaron Kaufman at Arclight Fab.
Where to Eat and Drink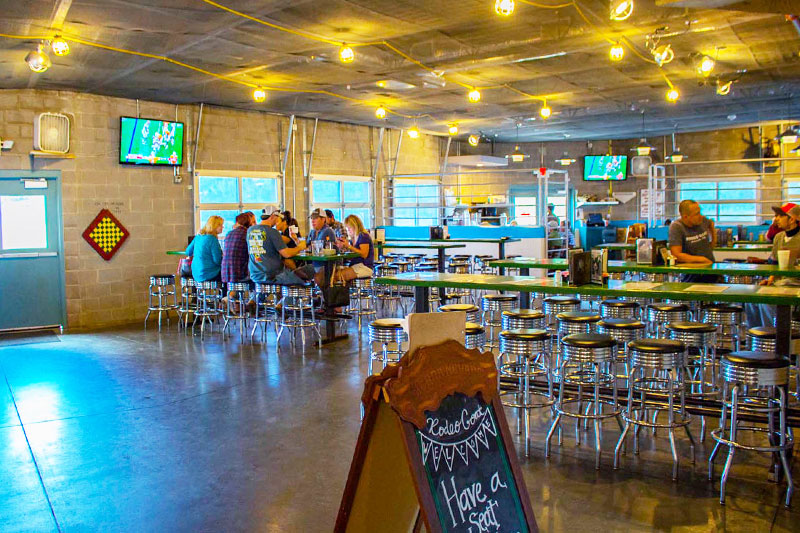 The warehouses of the Design District caught the eye of brewers in Dallas, making the neighborhood a haven for craft beer brewing. Noble Rey Brewing Company, Peticolas Brewing Company, and Cidercade are among the six breweries in the neighborhood.
Though you won't find a grocery store in the neighborhood, there are some fantastic restaurants and bars. Pie Tap Pizza Workshop + Bar serves up pizza in a cool setting, while Rodeo Goat is a fun hamburger joint. Brunch is popular at Meddlesome Moth, whereas diner eating is best enjoyed at Mama's Daughter's Diner, a local favorite since 1958 that provides fresh pies and corn bread daily. Though there's not a wide range of multicultural food offerings in the Design District, Taco Stop, El Bolero, and Pakpao (Thai food) at least provide a spattering of choices for those with Mexican or Asian cuisine cravings.