Los Angeles Neighborhood News
Angels Flight Railway Reopens in Downtown Los Angeles
After a four-year absence, the Angels Flight railway will reopen in Downtown Los Angeles across the street from Grand Central Market. The people mover officially resumes operations Thursday, Aug. 31, according to LA Downtown News.
The $5 million project was completed by ACS Infrastructure, Angels Flight Railway Foundation, and engineering firm Sener. Repairs included motor and systems overhauls, and new safety features included an emergency stairway.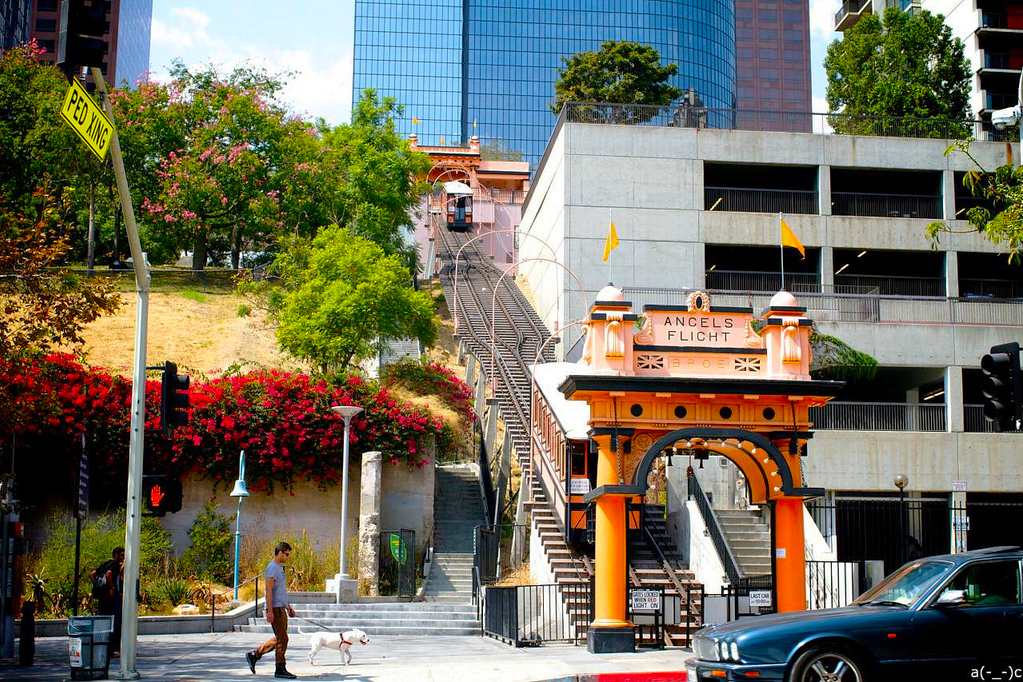 Angels Flight was last shut down due to a derailment in 2013. Safety issues have been the biggest concern about the attraction in recent years, which closed from 2001-2010 as well due to a derailment that killed one passenger and injured seven more. Angels Flight wasn't operational at all from 1969 to 1996, during which time it relocated from the Hill Street and Third Street intersection to its current spot.
One-way rides on the reopened Angels Flight will cost $1 per passenger, with Metro TAP cardholders receiving a 50-cent refund.
The dormant attraction, which still housed its two cars — Olivet and Sinai — between Hill Street and South Olive Street while not in use, leaped back into wider consciousness during hit 2016 film "La La Land." Taking place entirely in Los Angeles, many known and not-so-known areas in the city and county took center stage, including Angels Flight. Downtown News noted that the movie's use of Angels Flight wasn't exactly legal, however. Regardless, one might credit the appearance for renewed interest in the project.