Baltimore Neighborhoods With Homes for Sale Under $200,000
Baltimore Neighborhoods With Homes for Sale Under $200,000
Baltimore is cheap. In fact, "It's the only city left that's cheap enough to have a bohemia," says filmmaker John Waters, the closest thing our city has to royalty.
If you live here, you probably know that real estate is incredibly affordable. If you live in other parts of the country, or even in nearby Washington, D.C., Baltimore's low housing prices might shock you. The median housing cost for the area is around $250,000, and in 2015, Bloomberg released a study naming Baltimore as a relatively affordable housing market for millennials.
CNN's home affordability calculator estimates that you can buy a $200,000 house if you earn about $40,000 a year, which is about $6,000 less than the city's median income. In some cities, $200K might only go as far as a small condo or a single-family home that needs a lot of work. However, Baltimore still has many neighborhoods where you can buy a turn-key home for under $200,000.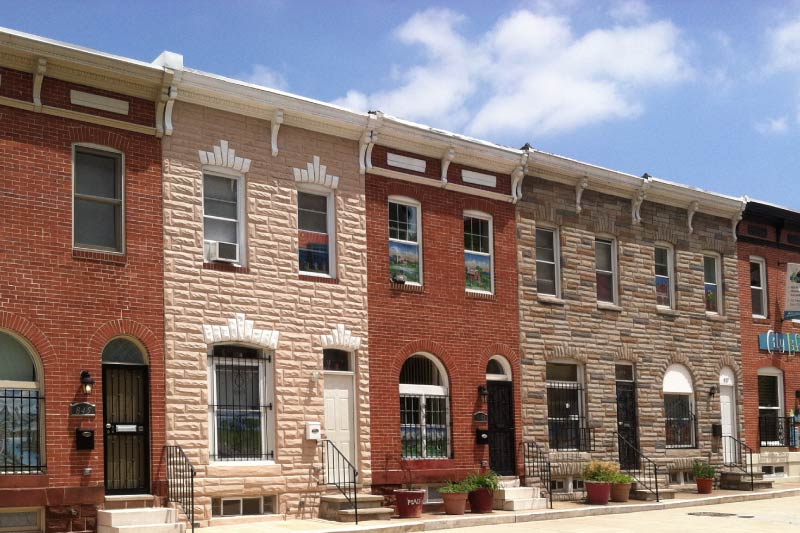 Middle East isn't as well-known of a neighborhood as nearby Butcher's Hill or Washington Hill, but you shouldn't discount this central neighborhood. These blocks between Patterson Park and Johns Hopkins Hospital are lined with brick row homes dating back to the late 19th century, with three-story homes on the main streets and two-story homes on the side streets.
Johns Hopkins has been investing in the neighborhood, and in the past few years an Atwater's cafe, a CVS pharmacy, a Ledo Pizza, and a spin-off restaurant from Baltimore's famous Helmand have all opened in the neighborhood. Patterson Park is just a jog away, and if you want to venture to nearby neighborhoods, you can take an easy ride to Fells Point and the Inner Harbor on the free Charm City Circulator bus.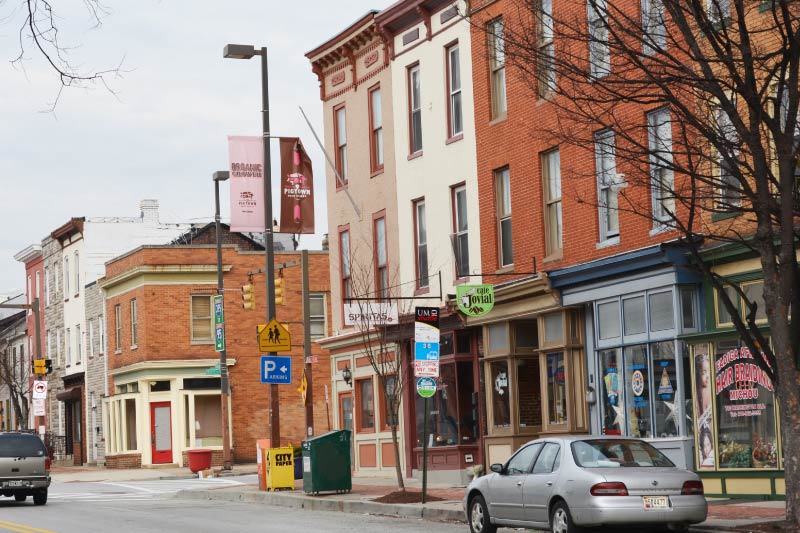 OK, so you work downtown or you want easy access to the Camden train station to commute to D.C., but you notice that homes within walking distance are usually at least $250,000 or higher. Pig Town provides a solution.
Located just across Martin Luther King, Jr. Boulevard from downtown, this historic neighborhood has midsize row homes for well under $200,000. The brick Italianate homes have two to three bedrooms with one or two bathrooms, usually depending on how they have been renovated.
Along the main thoroughfare of Washington Boulevard, you'll find your neighborhood brewery, dance hall, and coffee shop. You can also easily walk to Camden Yards for a baseball game.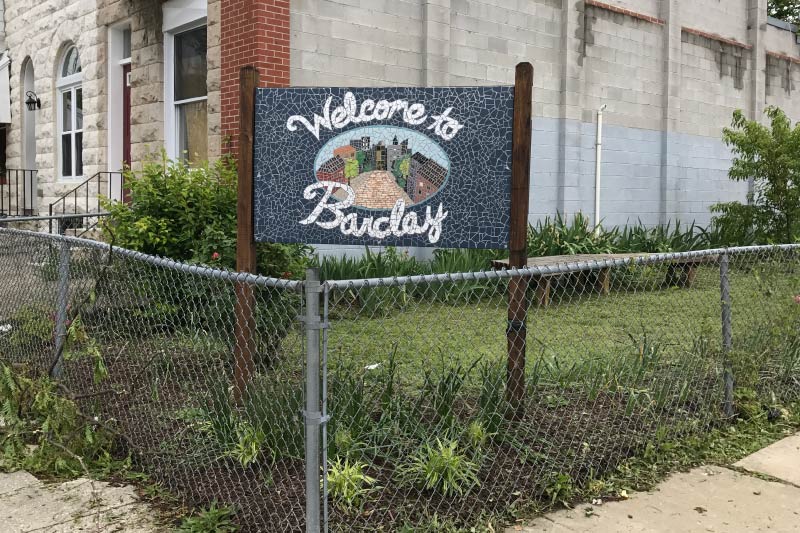 Barclay, sometimes also called Old Goucher, is center-city living at its finest. With the free Circulator bus or LightRail, you'll have an easy commute downtown, or a quick walk to the MARC-Penn Line will get you on a train heading for D.C. You also get the benefits of the Station North Arts District with two independent movie theaters, show spaces, galleries, and numerous bars and restaurants, including the cozy beer garden at Fadensonnen.
The homes in Barclay and Old Goucher include older, narrower row homes (including some three-story houses), plus some wider homes built in the 1920s that provide more light and airier spaces.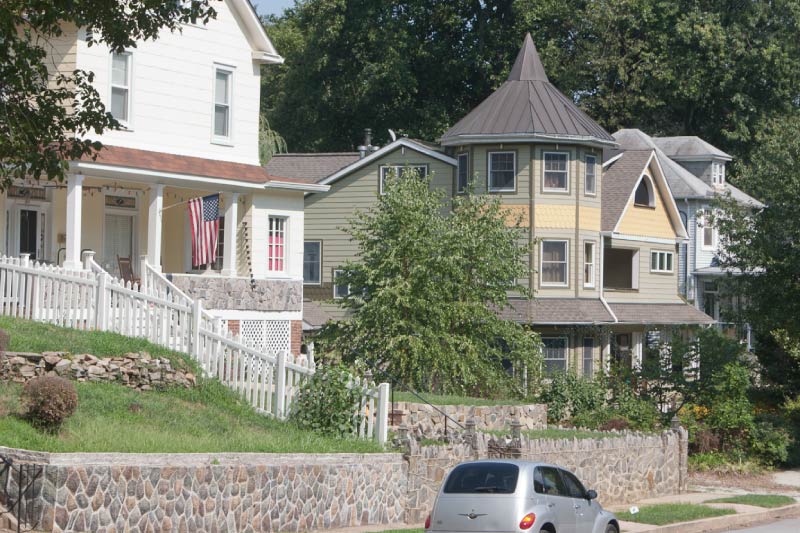 Looking for the free-standing home in Baltimore with a yard for under $200K? Look no farther than Lauraville proper and greater Lauraville, which includes the neighborhoods of Beverly Hills, Waltherson, and Glenham-Belford.
These family-friendly neighborhoods are leafy and quiet, with older farmhouses, newer post-war brick homes, and quaint bungalows dating back to the 1920s. Harford Road separates Lauraville from the other neighborhoods, and provides neighborhood necessities like coffee shops, restaurants, a grocery store, and community spaces. A neighborhood stalwart, Zeke's Coffee recently moved to a larger location on Harford Road, while The Children's Bookstore relocated next door to Zeke's. Function Coworking Space and the farmers market lot also host community events, performances, and fundraisers.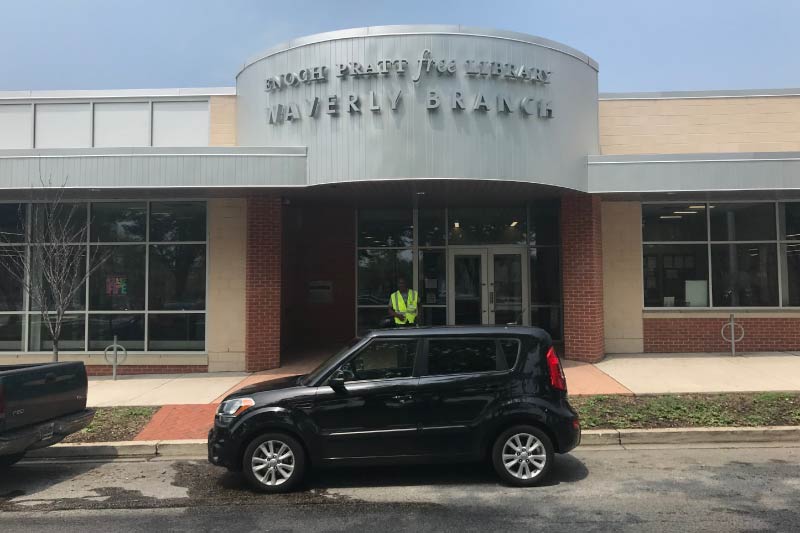 In the neighborhood, there's some debate about the difference between Waverly, Better Waverly, and Ednor Gardens, and whether they should all be separate or lumped together under "Waverly." Regardless of designation, the area between Greenmount Avenue and The Alameda offers affordable row homes built between the 1920s and the 1940s.
North of Old Memorial Stadium and the YMCA, Ednor Gardens tends to have more Tudor-revival homes with stone, while the rest of the area offers mostly brick row homes with three bedrooms and one or two baths. Better Waverly (north of 33rd Street) and Waverly (south of 33rd) also have free-standing Victorian homes, but they sell for over $200,000.
Waverly is also one of the greenest neighborhoods with row homes. Sometimes, it seems like you have to make a choice in Baltimore: free-standing homes with yards and trees, or row homes with little patios or rooftop decks with very few trees. In Waverly, you get both. And you get to enjoy those trees as you walk to the farmers market, library, grocery store, hardware store, pharmacy, and restaurants along Greenmount Avenue.