The Best Dallas Neighborhoods for Shopping
The Best Dallas Neighborhoods for Shopping
Dallas is a shopper's city. Whether you're looking for large malls—of which there are plenty—or small boutiques, Dallas-Fort Worth has more shopping centers per capita than anywhere else. Suffice it to say, regardless of where you live in Dallas, you're probably pretty close to a shopping area. Even so, there are some neighborhoods where the shopping districts far outshine others in the city.
Here's a rundown of the best neighborhoods for finding everything on your list.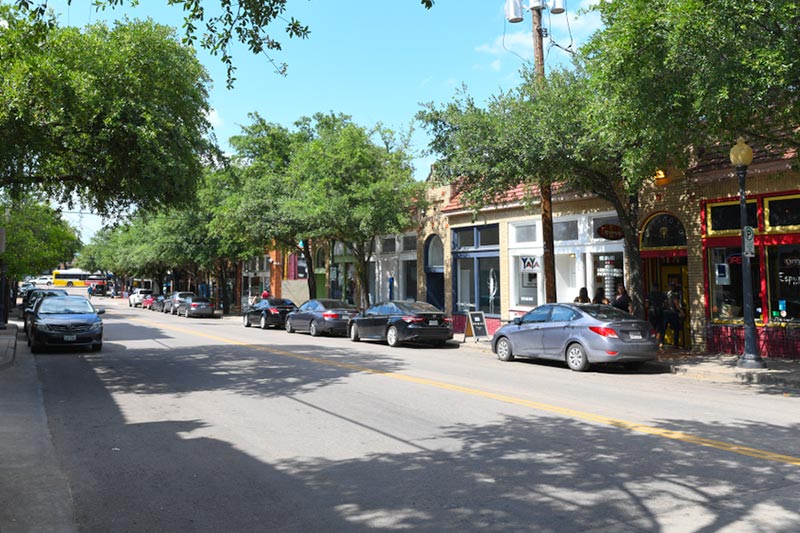 In the past ten years, Oak Cliff has emerged as one of the coolest shopping areas in Dallas, a major attraction for potential knew residents. The shopping district focuses on two areas: Jefferson Boulevard and Bishop Arts District. Jefferson Boulevard has been the main shopping staple of Oak Cliff for decades, and it primarily features shops and stores that reflect the area's rich cultural heritage. There are multiple stores selling quinceanera dresses and music shops focusing on Tejano music or music lessons in Spanish. In addition to these more notable stores, you'll find your standard array of electronics, clothing, and home goods.
Bishop Arts District is also within the Oak Cliff neighborhood and offers its own distinct shopping experience. Here, you'll find everything from upscale boutiques selling paper products to independent shops offering women and men's clothes. If art, trendy clothes, and upscale home decor are what you're looking for, head to Bishop Avenue.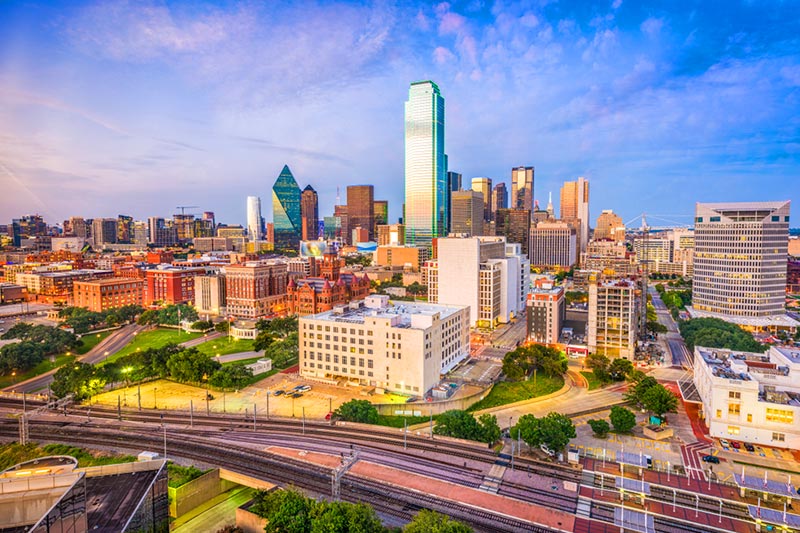 Downtown Dallas caters to a lot of sectors—businesses, residences, entertainment, and yes, shopping too. Most of the shopping area is primarily located on Commerce Street and Main Street around the iconic and original location of Dallas' own Neiman Marcus. You're going to find a lot of upscale boutiques and shops in Downtown Dallas that cater to the same clientele as Neiman Marcus. Examples of this include clothing stores like Forty Five Ten, Traffic Los Angeles, and Guns & Roses Boutique.
Also, The Joule is home to a few stores like The Taschen Library and Hotel Shop that are well worth at least window shopping. For cowboy boots and western wear, you can't miss a chance to shop at Wild Bill's Western Store, one of the most popular stores of its kind in Dallas.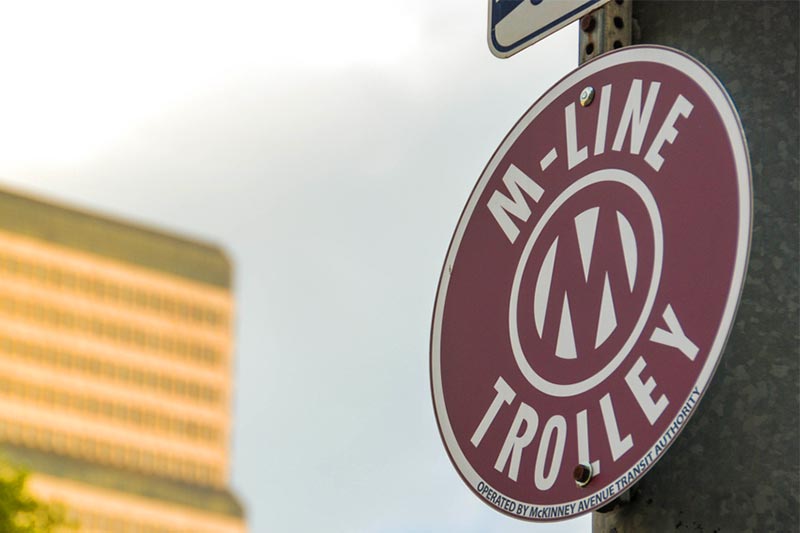 West Village is Uptown's premiere outdoor shopping area. It caters to a high-class shopper, which is no surprise since Uptown is a trendy neighborhood boasting luxury homes and condos. You'll find stores by local designers like Abi Ferrin and luxury brands like Allen Edmonds. There are even a few small boutiques like Y&I Boutique in the mix. Just like the Uptown neighborhood, West Village is very walkable and accessible via the free M-Line Trolley that runs through Downtown Dallas and Uptown.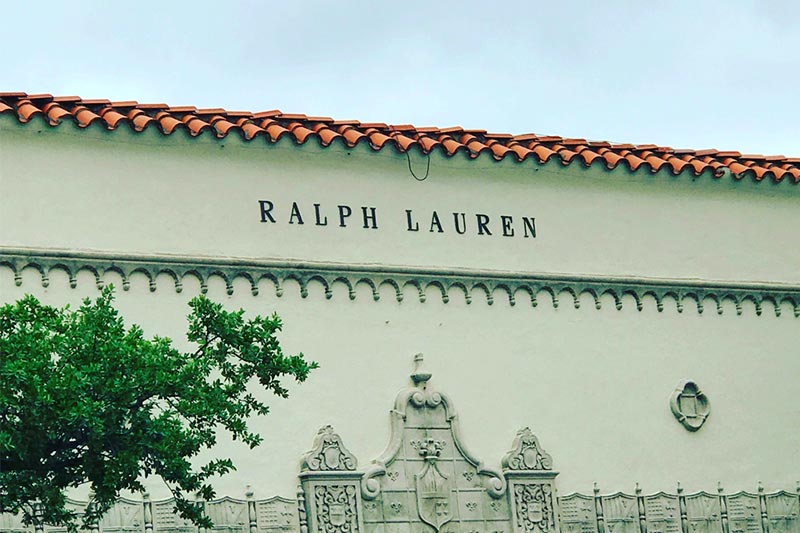 Highland Park residents can boast that the Highland Park Village Shopping Center was the first planned shopping center in America when it was developed in 1931. Today, this shopping center is still going strong, and it's a staple that anchors the neighborhood. Luxury stores are a big component of this shopping center; names like Cartier, Jimmy Choo, and Ralph Lauren fly high above storefronts. It's an outdoor shopping center where some of Dallas' best dressed can be spotted with shopping bags full of designer wear as they make their way between stores.
In addition to Highland Park Village Shopping Center, residents can also enjoy a smaller shopping center at The Shops of Highland Park. It's home to upscale shops like Kelly Mitchell Fine Jewelry and Yves Delorme which sells home decor. You can find everything from makeup to yoga classes as well as plenty of restaurants in this shopping center.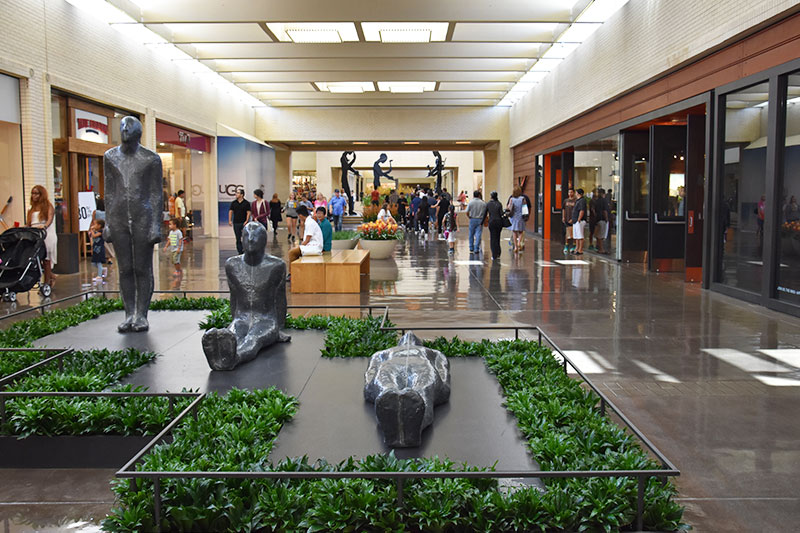 Preston Hollow is a prestigious neighborhood that doesn't skimp on shopping options. It's home to big shopping spaces like NorthPark Center, a large mall with upscale brands and a commitment to art, as well as smaller shopping plazas and outdoor malls. Preston Royal is an outdoor shopping mall that peddles brands like, Chico's, Sur la Table, and Sephora.
Preston Oaks on the other hand has fewer stores and more food, but still offers favorites like Talbots and White House/Black Market. When it comes to the Plaza at Preston Center, think high-end boutiques and custom-made fashion or jewelry stores like Ylang 23, Mel Crews, and Nardos. And in between all these major outlets and shopping centers are smaller ones with everyday brands or stores, cementing Preston Hollow as perhaps the best shopping area in Dallas.