Miami Local Life
Best Miami Neighborhoods for Schools
For homebuyers with children, finding a neighborhood with great schools is as important as finding one with a convenient location. In Miami, the neighborhoods with good schools tend to be in more suburban areas, but there are some highly rated schools in or near the urban core.
If you have school-aged children, you may want to consider looking for a home in one of these neighborhoods.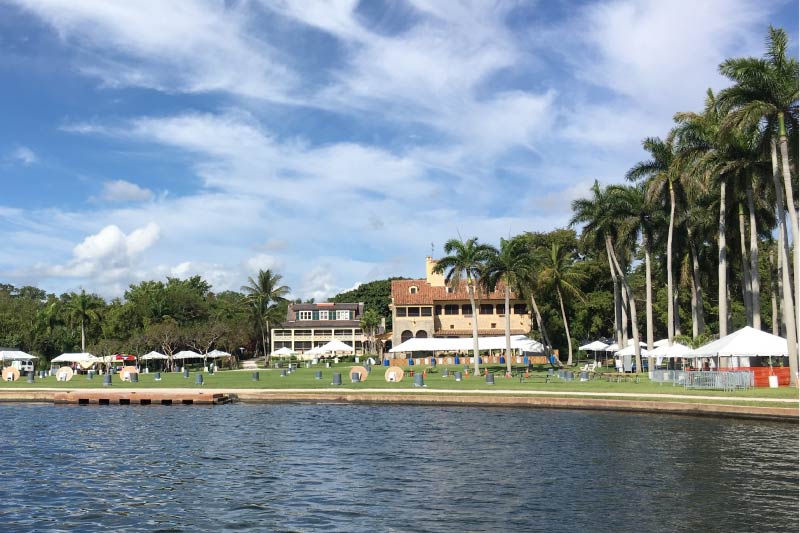 This coastal suburban village located south of Pinecrest and north of Cutler Bay often tops lists of neighborhoods with great schools (and for good reason). Several schools in the area have received top ratings from GreatSchools.
Some of the schools that have received high marks include the Coral Reef Elementary School, Southwood Middle School, and Dr. Henry E. Perrine Academy of the Arts. The area also has a few private schools that you might want to consider, like the Palmer Trinity School and Christian Fellowship Academy.
As you might expect, with great schools, beaches, and other attractive amenities, this neighborhood contains many high-priced homes. Single family homes priced over $600,000 are the norm, although it's not impossible to find a condominium priced under $400,000.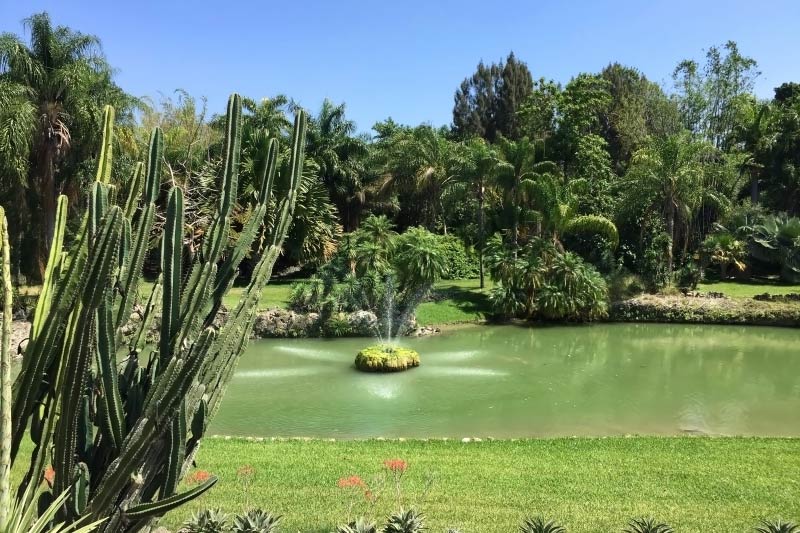 This is another coastal area north of Palmetto Bay that many families consider due to the great schools not just within its boundaries but also in nearby neighborhoods, including Coral Gables. You have your pick of schools, both public and private, at all levels—elementary, middle, and high school.
Some of the most highly rated schools are Pinecrest Elementary School, with a GreatSchools rating of 10 out of 10, and Miami Palmetto Senior High School. Although Great Schools only gives this high school a rating of 6 out of 10, many parents and students praise its teachers and curriculum.
Pinecrest is considered one of the most affluent suburbs of Miami, and multi-million dollar homes are in abundance. Even villas and townhomes can be pricey, reaching over $1 million on the high end, but there are a few housing options available below that price point.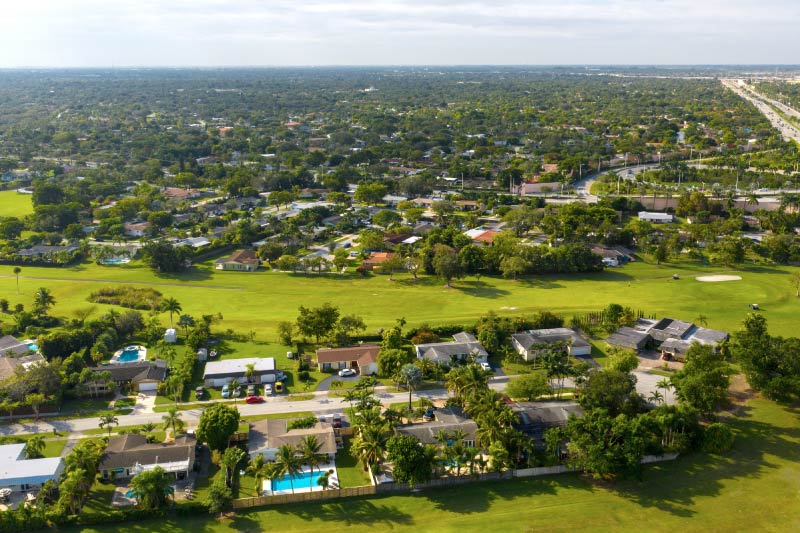 Kendall is a large, suburban area west of Downtown Miami, which consists of several enclaves, including Kendale Lakes, Kendall West, The Hammocks, and The Crossings. All of these areas have several highly rated schools, and often kids who live in one area will attend a school in another.
Some highly rated elementary schools in this area are Calusa Elementary School, Kendall Lakes Elementary School, William H. Lehman Elementary School—all of which received a 10 out of 10 by Great Schools. Academir Charter School West and Archimedean Middle Conservatory top the list of highly rated middle schools, also with 10 out of 10 ratings from GreatSchools.
This area also contains two high schools included on the U.S. News & World Report list of the top ranking schools across the country. The School for Advanced Studies – South ranked No. 36 nationally and No. 3 in Florida. Archimedean Upper Conservatory Charter School ranked No. 79 nationally and No. 9 in the state. Schools are ranked based on how students perform on state-required tests, graduation rates, and how well students are prepared for college, among other factors.
In addition to its top schools, another great aspect of Kendall is its affordability. The median home price in Kendall is in the low $300s, and the area has a range of housing types, including single-family homes, townhomes, and condominiums, with options available to fit most budgets.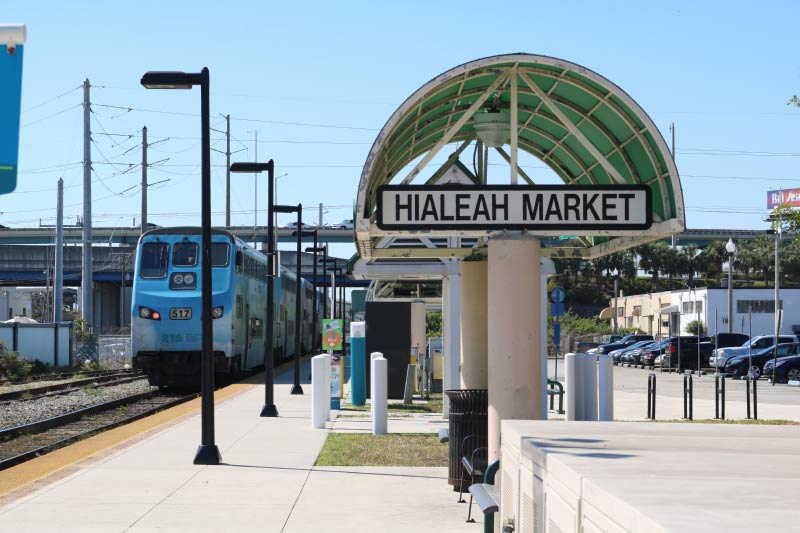 Like Kendall, Hialeah is another large area west of Downtown with different enclaves, such as Hialeah Gardens. It has many schools from which to choose, including public district and public charter schools ranging from elementary to senior high. Some of the top rated schools in the area have a focus on art while others have a focus on business management.
A few highly rated elementary schools are Mater Academy and Mater Gardens Academy with 10 out of 10 GreatSchools ratings, as well as Hialeah Gardens Elementary School which received a 9 or 10. Some highly rated middle schools are Mater Academy Charter Middle and Bob Graham Education Center, both of which received a rating of 8 out of 10 from GreatSchools. High ranking high schools include Jose Marti Mast 6-12 Academy (9) and Mater Performing Arts & Entertainment Academy (8).
Because Hialeah is such a large area, with many different neighborhoods within it, the housing is very diverse, with a wide selection of single-family homes, townhomes, and condominiums at various prices. With some searching, most homebuyers should be able to find a home in their price range.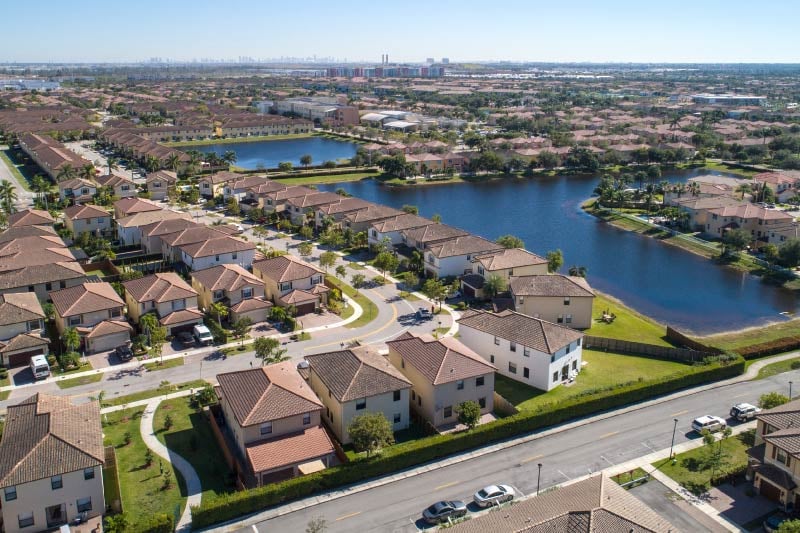 In recent years, Doral has attracted a lot of attention due to the amount of new development, with several large, mixed-use projects under construction. It's also sometimes viewed as a golfing community due to the large number of golf courses within its boundaries. However, it also happens to be a family-friendly area with many great schools.
Among high ranking elementary and middle schools are Doral Academy, Just Arts and Management Charter Middle School, Renaissance Elementary Charter School, and Doral Academy Charter Middle School, all of which received a perfect score from GreatSchools.
Doral has also high schools that were identified as being the best in the nation by U.S. News & World Report. Doral Performing Arts and Entertainment Academy ranked No. 146 nationally and No. 15 in Florida. Doral Academy Charter High School ranked No. 208 nationally and No. 22 in Florida.
With the influx of new development, Doral has become an area with a wide assortment of home offerings, ranging from newly constructed homes at higher prices to older housing stock at lower prices. It may take some searching, but most homebuyers should be able to find a suitable home at an attractive price.