Nashville Local Life
Best Nashville Neighborhoods for Shopping Small
The beauty of Nashville's recent rapid development and influx of residents is that so many small business and local creators have had the opportunity to open up shop and thrive like never before. The growing diversity of businesses, including many that emphasize social impact and sustainable practices, has created a culture the city can be proud of.
WithSmall Business Saturday—the day when shoppers are encourage to skip the big-box stores in favor of local shops—quickly approaching on Nov. 24, these are the essential Nashville neighborhoods for residents looking to shop small.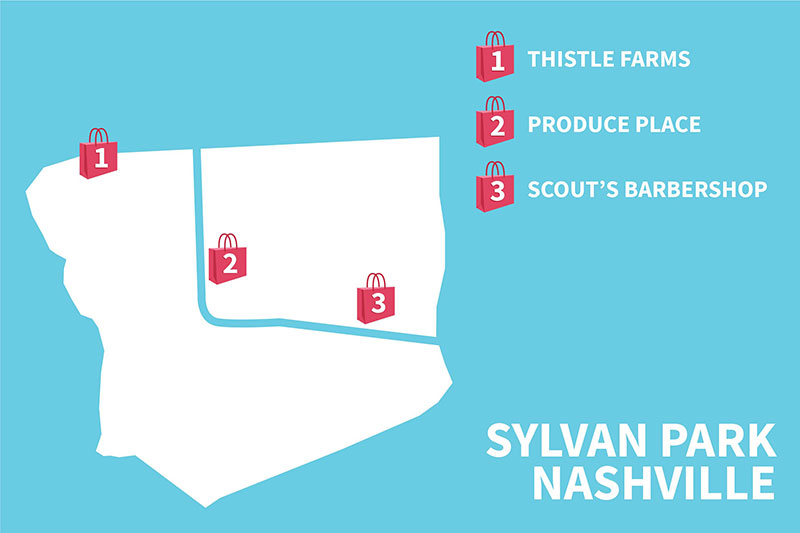 While the west side of town has long been seen as a residential area, a resurgence of commerce in Sylvan Park has the sidewalks buzzing. The area between West End and Charlotte Pike is characterized by tree-lined streets, picket fences, bungalows dating back to the 1920s, and now by the local businesses that have sprouted up in the neighborhood.
An organic grocer, a barber shop, and a homegoods store all give Sylvan Park a picturesque, small-town feel just minutes from the city center. The blend of residential space and commerce is seamless, keeping this revered west Nashville neighborhood true to its original character.
Shops to Check Out: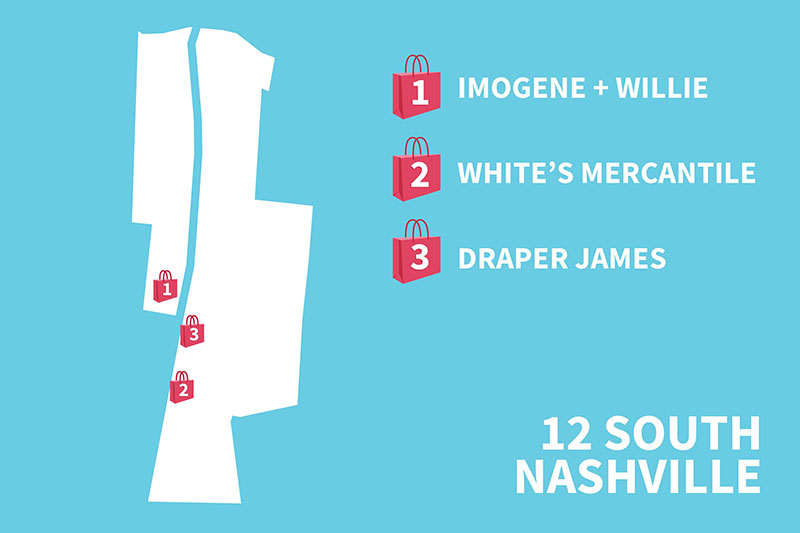 This popular Nashville neighborhood has garnered a reputation as a hotspot for tourists and travellers, but still, no list of small businesses would be complete without it. When 12 South emerged into the cultural consciousness of Nashvillians, local businesses that led the way.
Over nearly a decade, this strip of road that marks the end of downtown and the beginning of a residential area has transformed from a thoroughfare to a destination. In every season tourists and residents alike flock to its boutiques, bars, and famous burger joints to grab the perfect gift from their Nashville trip or to snap a picture in front of the Instagram-famous "I Believe in Nashville" mural.
Shops to Check Out: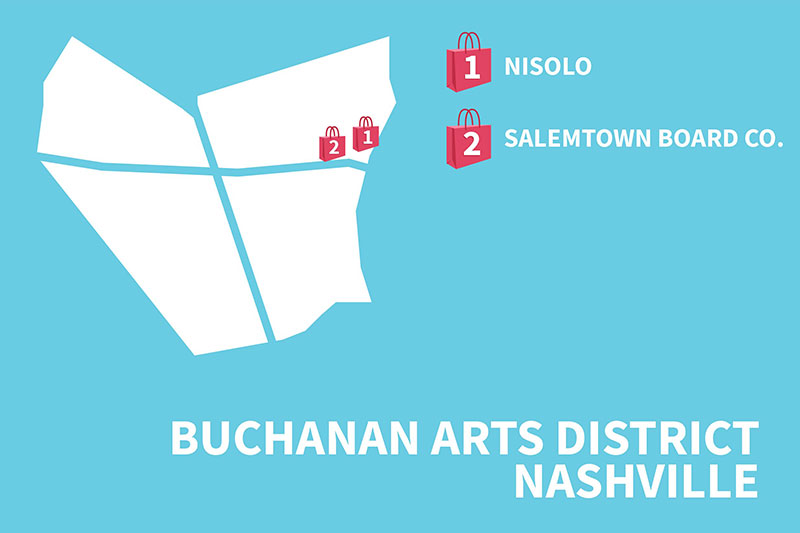 The north Nashville neighborhood is emerging as a hub for businesses that aim to give back. As the name implies, the Buchanan Arts district is known for avant-garde art galleries and murals, but many enterprises centered on social justice have also set up shop. A walkable district, this neighborhood is anchored by fewer than 10 prominent businesses, but their roots run deep.
Shops to Check Out: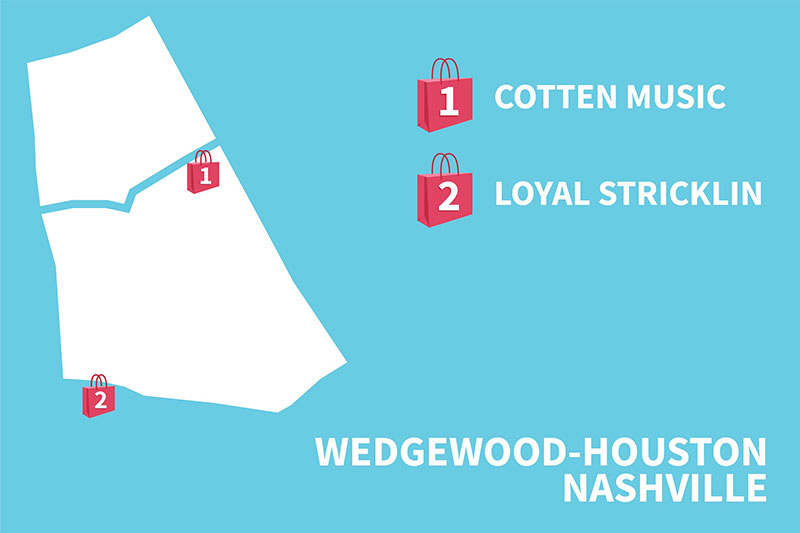 A neighborhood known as the center of Nashville's art scene and ground-zero for a burgeoning distilling and brewing industry, Wedgewood-Houston is also home to many beloved local shops. The beauty of this area is that, in spite of its size, it's easily walkable. Perusing the workshops and businesses in Wedgewood-Houston feels like walking back in time, and a spirit of creativity and collaboration hangs in the air.
Shops to Check Out: