Los Angeles Local Life
Best Neighborhoods in Los Angeles for Holiday Activities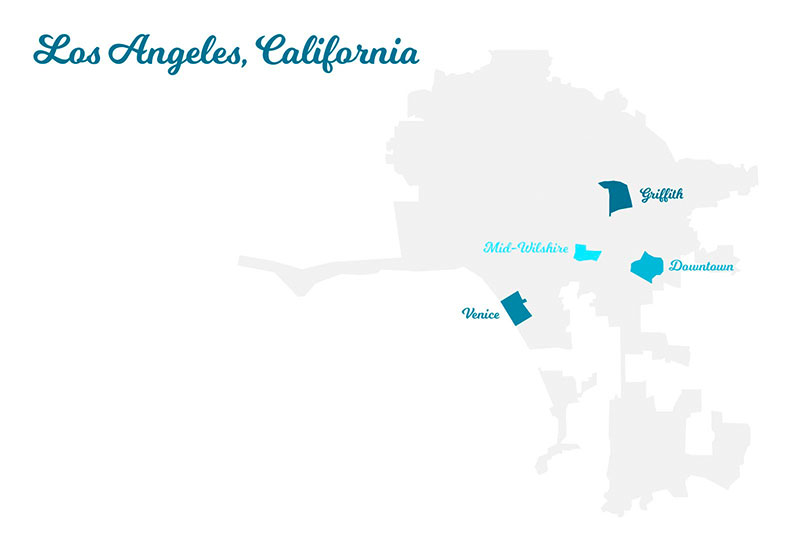 Locals in Los Angeles enjoy temperate weather and sunshine during the holiday season. But just because the city doesn't have that trademark winter snow, it doesn't mean LA can't enjoy the holidays just as well as other cities.
Whether it's outdoor ice skating, reindeer rides, holiday parades, fireworks, or decked-out Christmas decorations, Los Angeles has plenty of neighborhood festivities throughout the holiday season.
Here are the best neighborhoods in Los Angeles to find all the holiday fun.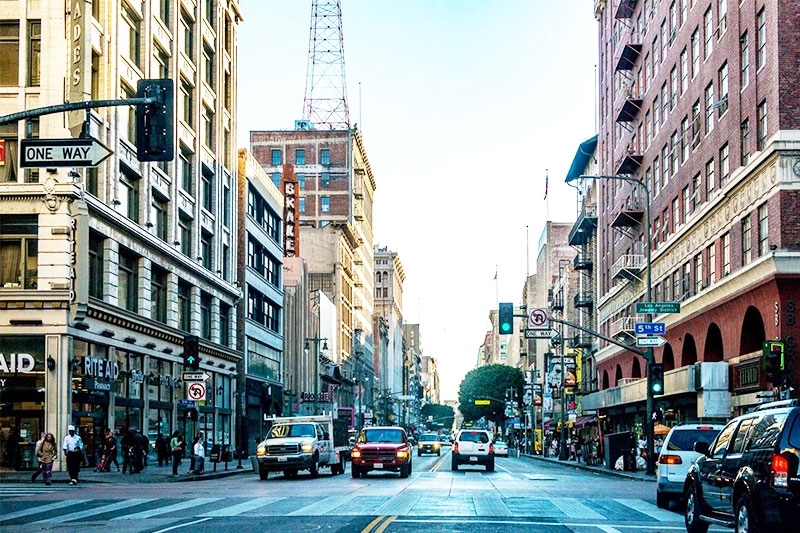 Pedestrian-friendly, transit-friendly, and filled to the brim with things to do, Downtown Los Angeles (DTLA)is a great neighborhood for holiday cheer.
Head towards L.A. Live to find a cozy outdoor ice rink. Grab a pair of skates and take a few laps around the massive Christmas tree sitting in the middle of the rink—it's basically a rite of passage for those who are new to living in LA. Another popular option for ice skating in DTLA is Pershing Square, which offers a bigger rink for those who need more space to practice their axel jumps.
If ice skating isn't your style, there are plenty of holiday concerts to check out in the area, including Holiday Sing-Along by the LA Philharmonic at the Walt Disney Concert Hall, the LA County Holiday Celebration at the Dorothy Chandler Pavilion, and NYE LA at Grand Park.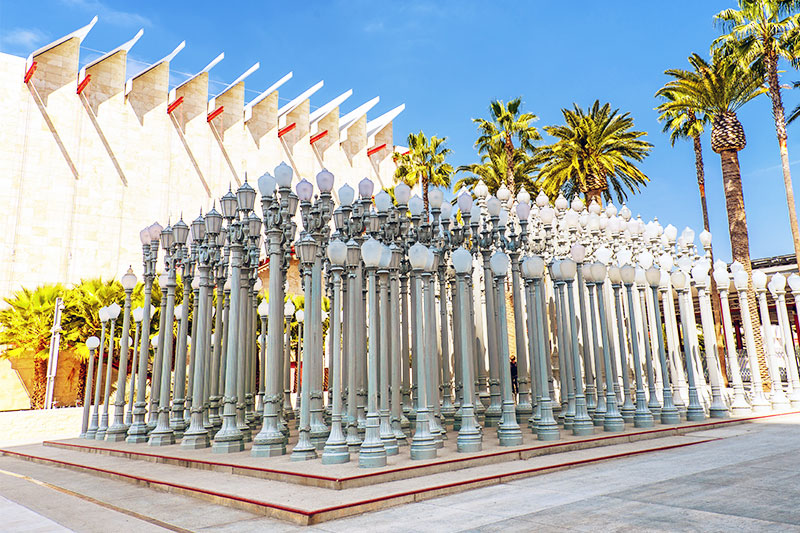 While locals in LA typically try to avoid tourist traps throughout the year, the holiday season is an exception, especially if you're by Mid-Wilshire.
Head towards The Grove and celebrate the holidays at the venue's Winter Wonderland in LA, which includes special events, a 100-foot Christmas tree, live music, light-up fountain shows, a charming train ride for the kids, and a Santa House. For those who want to experience a taste of snow in LA, visit this event between 7 p.m. and 8 p.m., and you'll see the nightly snowfall come down.
If you're staying in the Mid-Wilshire area and entertaining out-of-towners, you can also visit the Los Angeles County Museum of Art, which will be extending its hours during the holiday season from December 26 through January 8.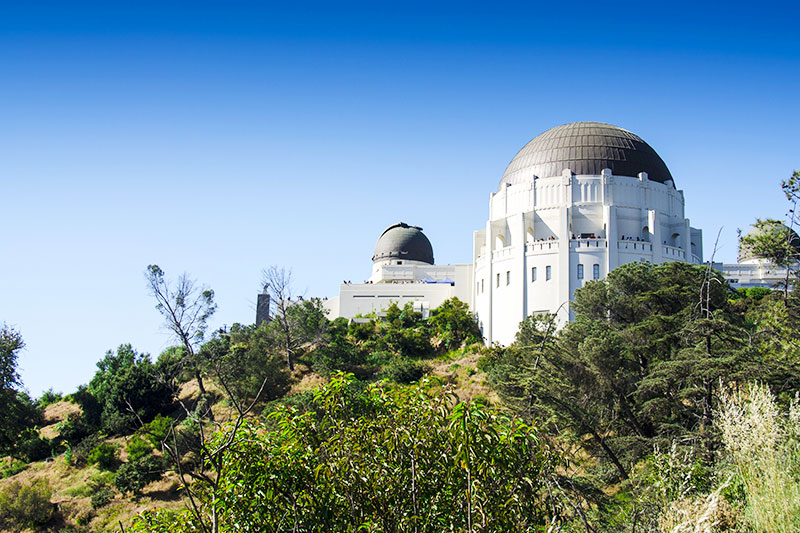 Home to the breathtaking Griffith Observatory and The Greek Theatre, the neighborhood of Griffith has a few things up its sleeves this holiday season.
Head towards Crystal Spring Drive to check out this year's Holiday Light Festival Train Ride. It provides passengers with a glittering light show as they ride the train down a decorated one-mile track across a scenic bridge, forest, and the Old Western Town.
After the ride, check out the festivities at LA Zoo's Wild Wonderland of Light, a holiday nighttime light show featuring illuminated snowflakes, a disco ball forest, twinkling animals, and a very trippy tunnel of decorated lights. During the day, the zoo also hosts reindeer rides for children—not something you see every day.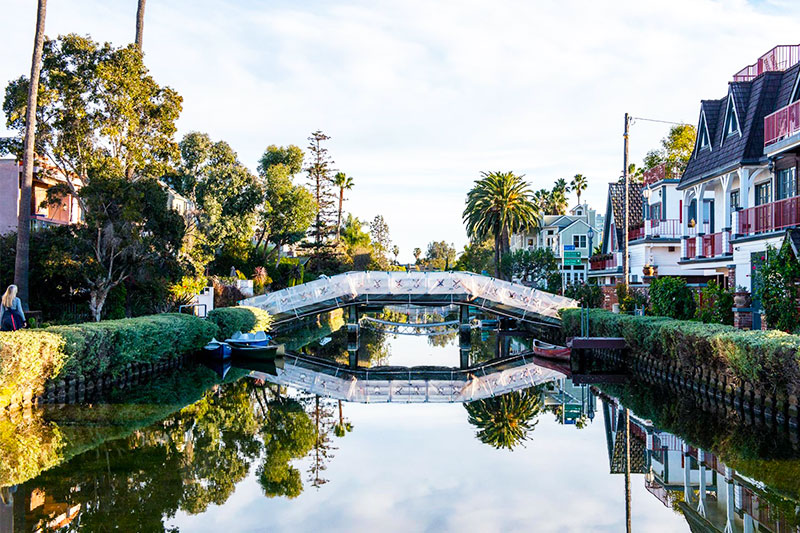 If you're in the mood to walk—or better yet, run around Venice, make it a party and participate in this year's Christmas Run. This year marks the event's 41st anniversary, and it'll offer two races (a 5K and a 10K), a costume contest, and a Wonderful Halos Kids Fun Run. The fundraiser run will start in Santa Monica, cut through the famed Venice Boardwalk, and finish off at Windward Plaza. As runners cross the finish line, they'll be greeted with a snowfall—perfect for the holidays.
For those holiday-goers in the Venice neighborhood who aren't interested in running a marathon this season, there's always the Penguin Swim on New Year's Day at Venice Beach. Participants are welcome to try the 50-yard swim course—or if you're looking for a more competitive swim, the event also offers a 500-yard swim course. The fastest male and female swimmers of this event will be crowned the holiday prince and princess.