Bay Area Real Estate
Best Suburban Cities for an Easy Commute to San Francisco
San Francisco is one of the most in-demand areas in the country. There are many industries that bring people to the Bay Area, whether it be in the financial, technological, or service-industry sectors.
San Francisco also has one of the highest costs of living in the nation. Studio apartments the size of a parking spot are going for over $1,000 a month and an average overall rent coming in at around $3,500/month per bedroom. The median sale price has surpassed $1.5 million. Needless to say, many people choose to commute into the city rather than pay to live there, which leads to one of the worst rush hours in the nation.
If you're considering a move to the Bay Area and want to go the commuting route rather than putting all your money into housing, consider these five Bay Area cities and suburbs instead.
Editor Note: This content has been updated to reflect the most accurate information.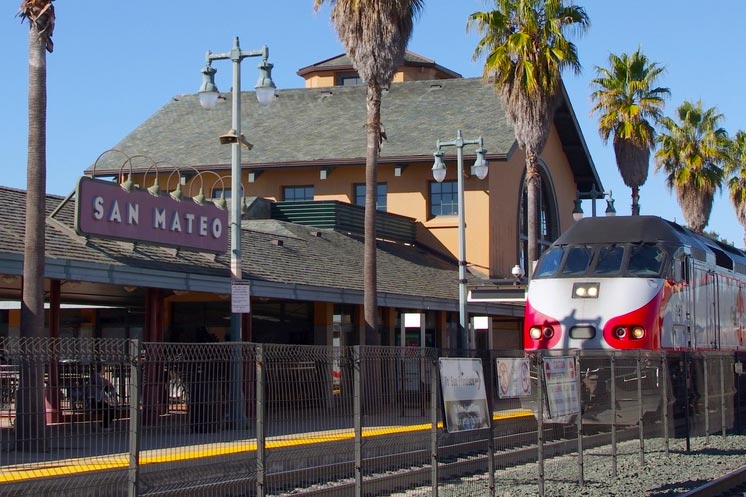 A southern option with an easy commute is San Mateo and its surrounding areas. Considering again the cost of living, home ownership is still pretty pricey even when compared to San Francisco, but this is due to the fact that Palo Alto is equidistant from San Mateo. Median home prices in San Mateo clock in at around $1,610,000 while the average price tops $2 million.
San Mateo residents can hop on the Yellow Line on the BART at the Millbrae end of the line and hop off at either Montgomery or any stop that's closest to their destination in San Francisco. Drivers can commute via Interstate 280 or Highway 101. Their neighbors, Google, say it takes around 35 minutes to commute by road. Taking the BART generally takes less time and is much more consistent. This makes it a more cost-effective and compatible method for an easy commute.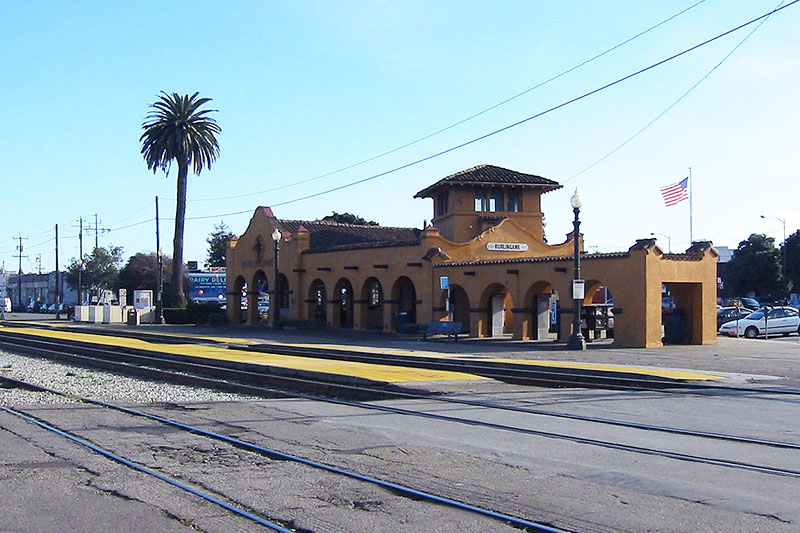 Bordering the San Francisco Bay, Burlingame is just 17 miles south of the big city on Highway 101. Burlingame is known for its high quality of life, with lots of outdoor recreation, an excellent public school system, and a walkable downtown area with plenty of restaurants and stores.
For commuters who work in San Francisco, you have plenty of options in terms of public transportation, as you can take a bus, the CalTrain, or the BART. Those who are driving can hop directly onto the highway. Burlingame drivers can also take the nearby San Mateo Bridge to reach cities across the water in the East Bay.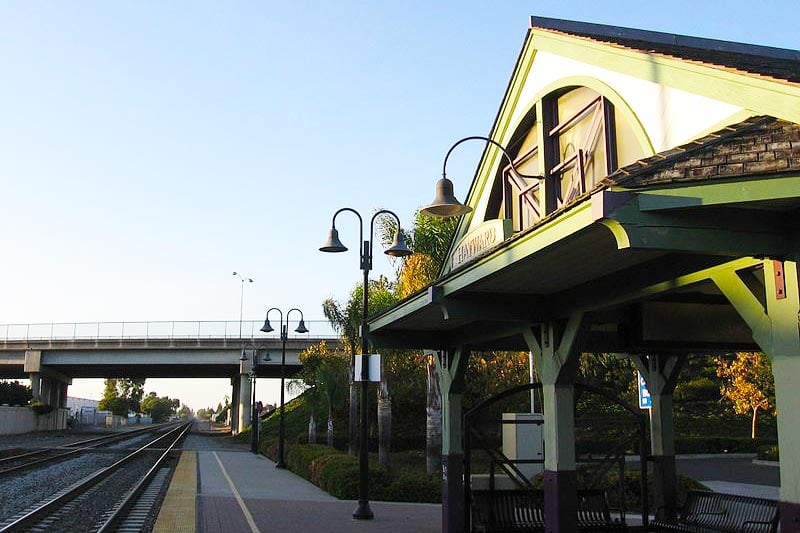 Hayward is another affordable option comparable to Richmond and has a similar average commute time. Just across the San Francisco Bay, Hayward has a cost of living that is higher than the national average, but it's more of a result of living on the West Coast and pay rates usually account for this.
Getting from Hayward to San Francisco is as simple as taking the Green Line from the Hayward to the Montgomery Street stop. Clocking in at around 45 minutes, this is probably the longest commute on this list, but the cost of living is what makes it a sweet spot in comparison.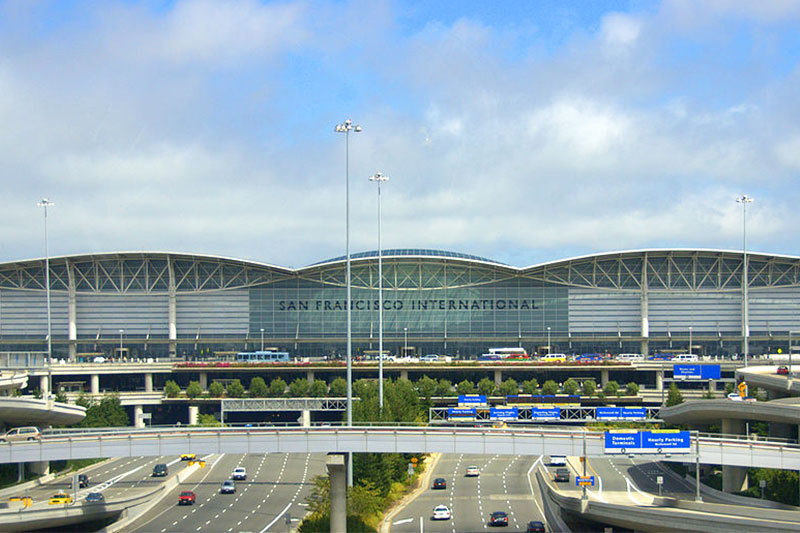 This city that borders the San Andreas fault is also just a stone's throw away from the San Francisco International Airport. Only 14.5 miles south of the city, Millbrae is home to plenty of people who work in San Francisco and commute there daily. For example, commuters can hop on the Antioch-SFIA/Millbrae line to get to and from work, with the station-to-station journey taking about 35 minutes. Millbrae drivers can also cross the San Mateo-Haywood Bridge to reach the East Bay, as the east terminus of the bridge is located in Hayward.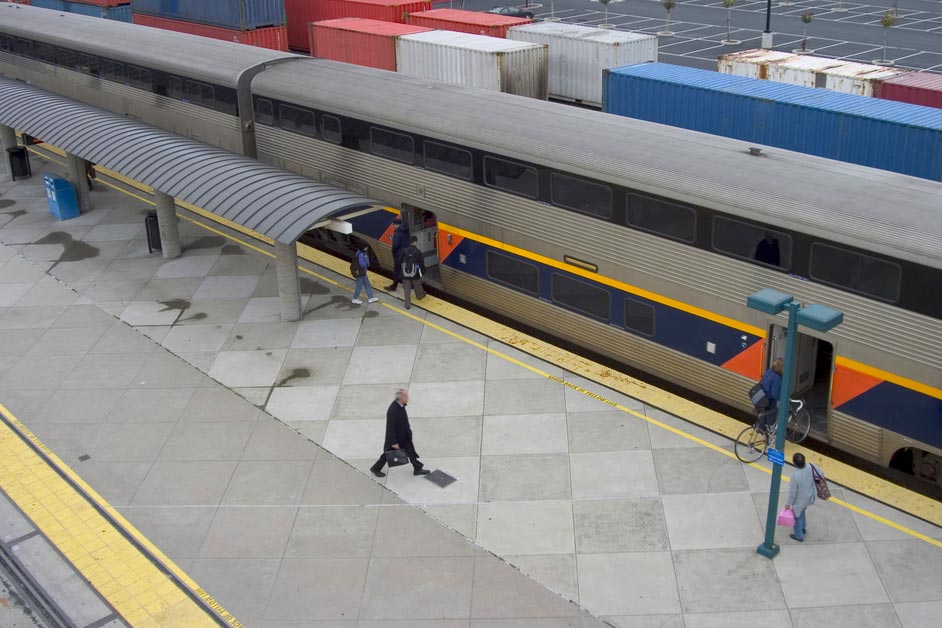 Located in northwest Alameda County, Emeryville provides a great local atmosphere close to the action with easy connections to and from San Francisco. Locals can pick up a ride from Emery Go-Round, a free shuttle service that connects to the MacArthur BART station. A ride into the city should take around 30-40 minutes. Emeryville's Amtrak Station is also among the 20 busiest in the nation.
Median home prices here are around $650,000 and have been steadily climbing over the last two years, so get in now before they start to resemble their more expensive neighbors.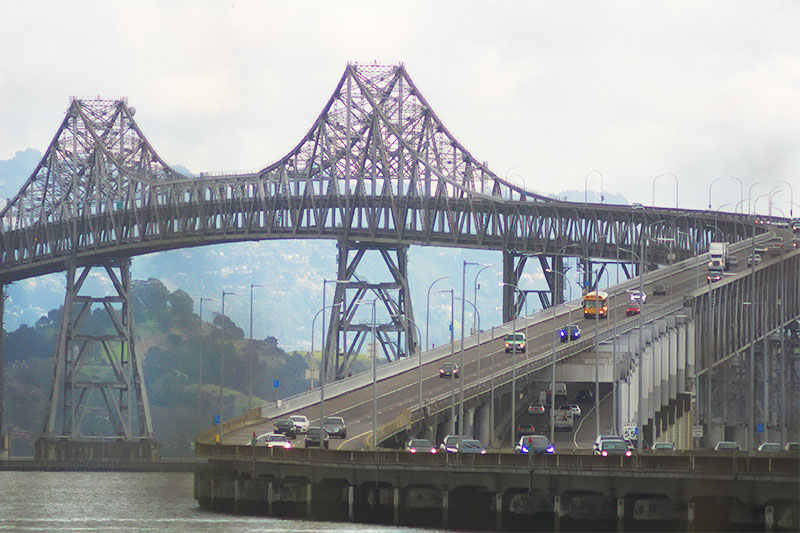 Cross into the northern side of the Golden Gate Bridge, drive 14 miles north on Highway 101, and you're in Mill Valley. Mill Valley borders the eastern slopes of Mount Tamalpais, one of the crown jewels of the Bay Area's collection of mountain peaks.
Commuters can easily take the Route 70 or 30 bus to San Francisco, or take a combination of bus and BART, with the whole journey lasting about an hour. Mill Valley residents can also cross the Richmond-San Rafael Bridge to reach major employment hubs in the East Bay, including Oakland and Berkeley.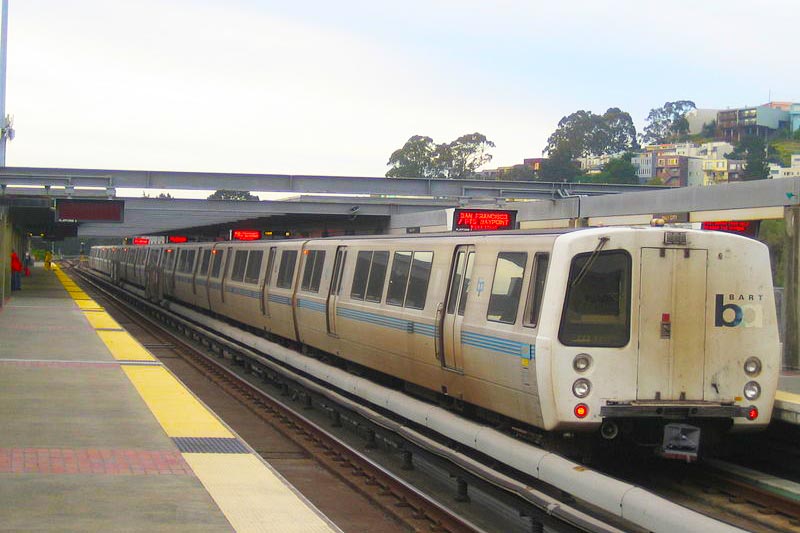 Daly City puts you pretty close to San Francisco and is a mere 20-minute ride on a BART train into the city. In fact, people in Daly City can often get to Downtown San Francisco quicker than those in Outer Sunset. If push comes to shove, a bus ride to Downtown will take about an hour.
Of course, because you're not that far away, prices will remain high. The median sale price hovers around $900,000 but we're seeing homes for sale that range between $819,918 to $2,900,000. With that many golf clubs and parks nearby, you understand why.