Bay Area Local Life
Break the Routine With These 5 Unusual Workouts in Oakland
If you planned to get in shape this year, you might already be burnt out by the same workouts you do day after day. Running on the treadmill or cycling on the stationary bike can get old for anyone after a while. Here's some good news, though. There are plenty of ways to mix up your fitness, including fun and unusual classes you've probably never thought to try. If you live in Oakland, there are plenty of out-there classes that just might motivate you to meet your exercise goals.
Fly on the Trapeze at Kinetic Arts Center - West Oakland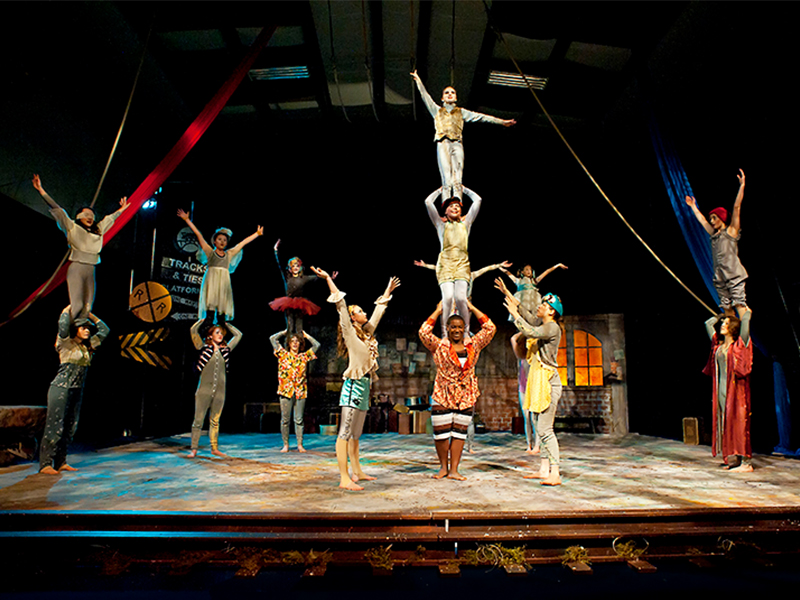 If you've ever wanted to run off and join the circus, here's your chance. Enroll in classes for acrobatics, ropes, and silks at the Kinetic Arts Center in West Oakland. You'll get a full-body workout at this massive facility with 2,600 square feet of training space. You'll be having so much fun learning new routines, though, you'll forget about how sore you'll be the next day.
There are classes for both adults and kids. Most of them allow for same day online sign-ups, but there are special camps and workshops you'll need to register for in advance.
Get a Real "Yoga High" at Dee Dussault's Ganja Yoga - Uptown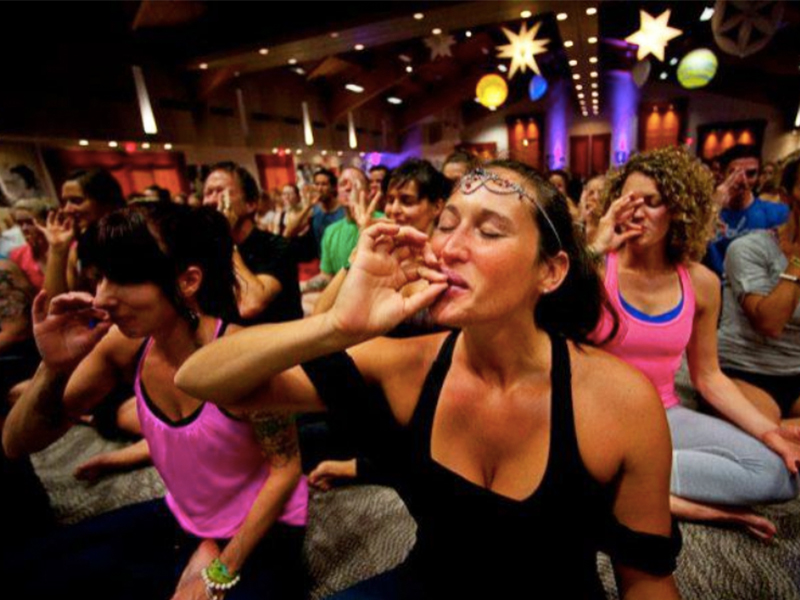 Prop 64 made weed (pretty much) legal in California. It also made this very chill yoga class (complete with a 40 minute "enhanced" session) possible. Ganja Yoga at Dee Dussault's Yoga is held twice a week at a private space in Uptown Oakland. (Participants get the actual address once they sign up.) After the enhancement session, be prepared to experience 90-minutes of a slow, relaxed flow.
Most of the time in the class, you'll have your eyes closed. There's no need to worry about anyone seeing you or how flexible you are here, just go for the experience. You can also take Ganja Yoga classes in San Francisco as the class rotates around the Bay Area through the week.
Learn to Boulder in a Former Steam Plant - Uptown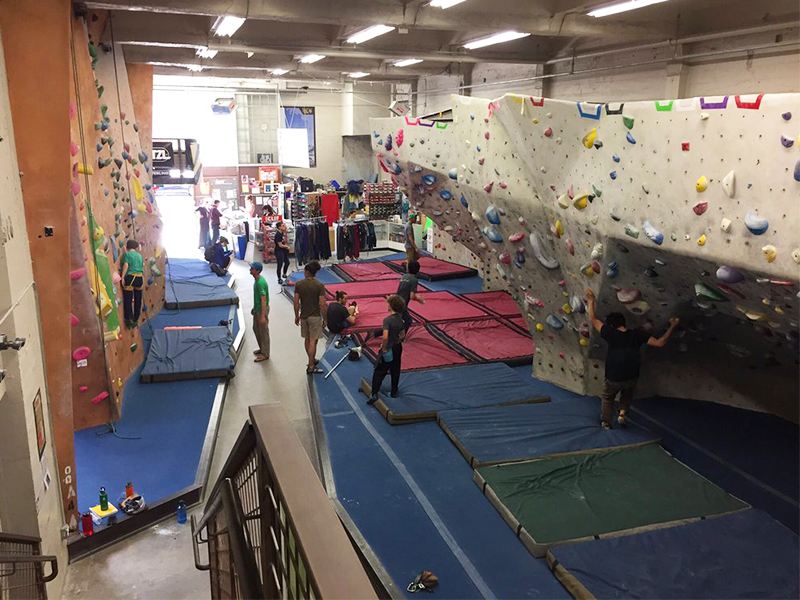 Have you ever wanted to try freestyle rock climbing outside without the restraint of harnesses or ropes, but don't know where to start? If you're a true daredevil, you can learn to boulder outside by going indoors first at Great Western Power Company. It's a former steam plant turned rock climbing and fitness facility in Uptown Oakland.
Their Bouldering Outside class is offered in a two-hour format and scheduled periodically throughout the month. The climbing gym also offers a number of other fitness and climbing classes for all levels, so check the schedule to find an option that works for you.
Join an Irish Dance Team - Glenview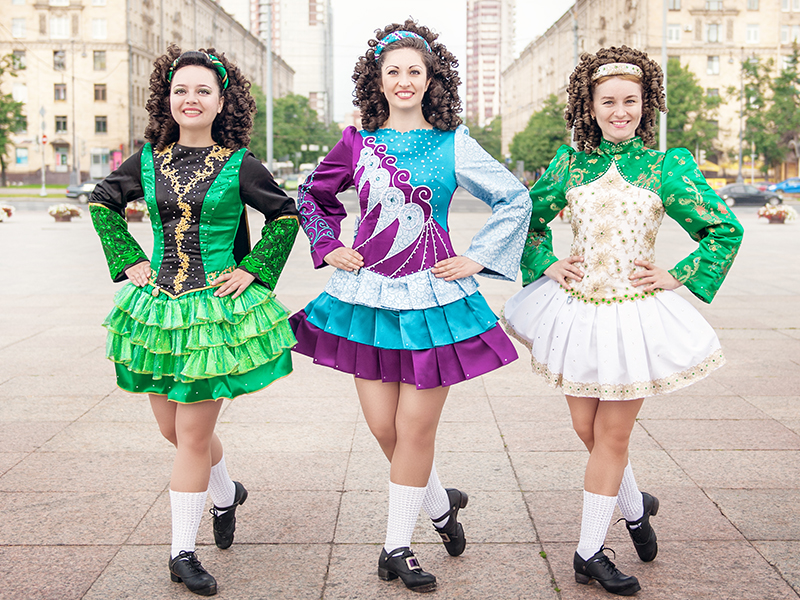 Forget Zumba. If you love to dance, kick it up a notch with Irish dancing. The McBride School of Irish Dancing offers adult/teen classes on Tuesday nights at the East Bay Dance Center in Glenview. Expect a high energy dance workout where you'll learn step techniques with both soft and hard shoes while honoring the Irish heritage.
Note: A prior dance background is recommended. Kids classes for all levels are also available throughout the East Bay so you can get the entire family involved.
Take Adult Skateboarding Lessons - West Oakland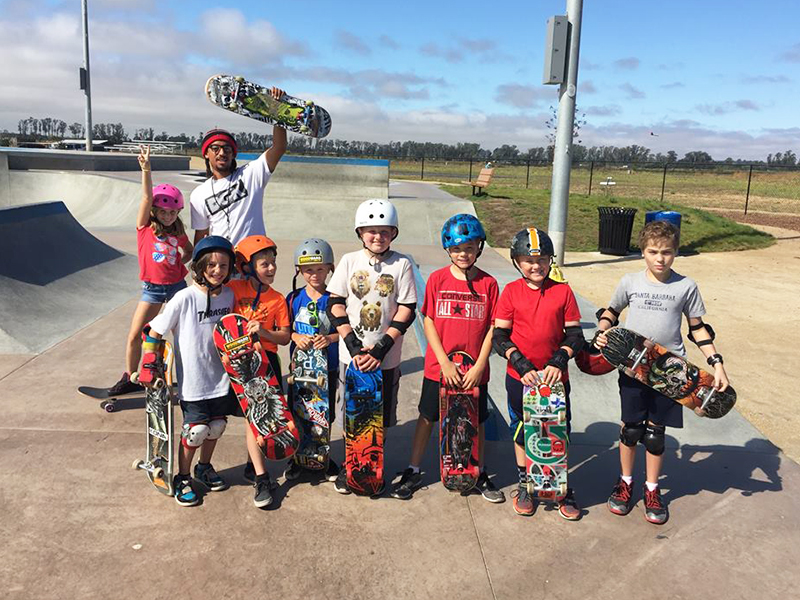 If watching the Olympics has inspired you to catch some air and learn some cool tricks, you'll be happy to hear it's not too late to learn to skateboard. Just sign up for adult lessons with the Rob Skate Skateboard Academy.
Private adult lessons are held by appointment only Tuesday through Saturday in West Oakland. There are no age limits on who can sign up, so, no excuses.