San Diego Real Estate
Breaking Down the 4 Regions of San Diego County
Just the mere mention of San Diego can summon daydreams of long summer days laying out in the sun or bobbing in the salty surf. While there's plenty of that, San Diego County is more than its 70-plus miles of coastline. The county is wildly eclectic in terms of the geography, the people who call the 619 area code home, and the dozens of neighborhoods—each with their own vibe and unique offerings.
San Diego County is massive, spanning over 4,500 square miles and boasting an ever growing population of 3.3 million residents. That vast expanse is split into four parts: East County, South Bay, Central San Diego, and North County. We're demystifying the map with a rundown of each quadrant and what makes it special, and shining a light on some standout neighborhoods and suburbs.
Central San Diego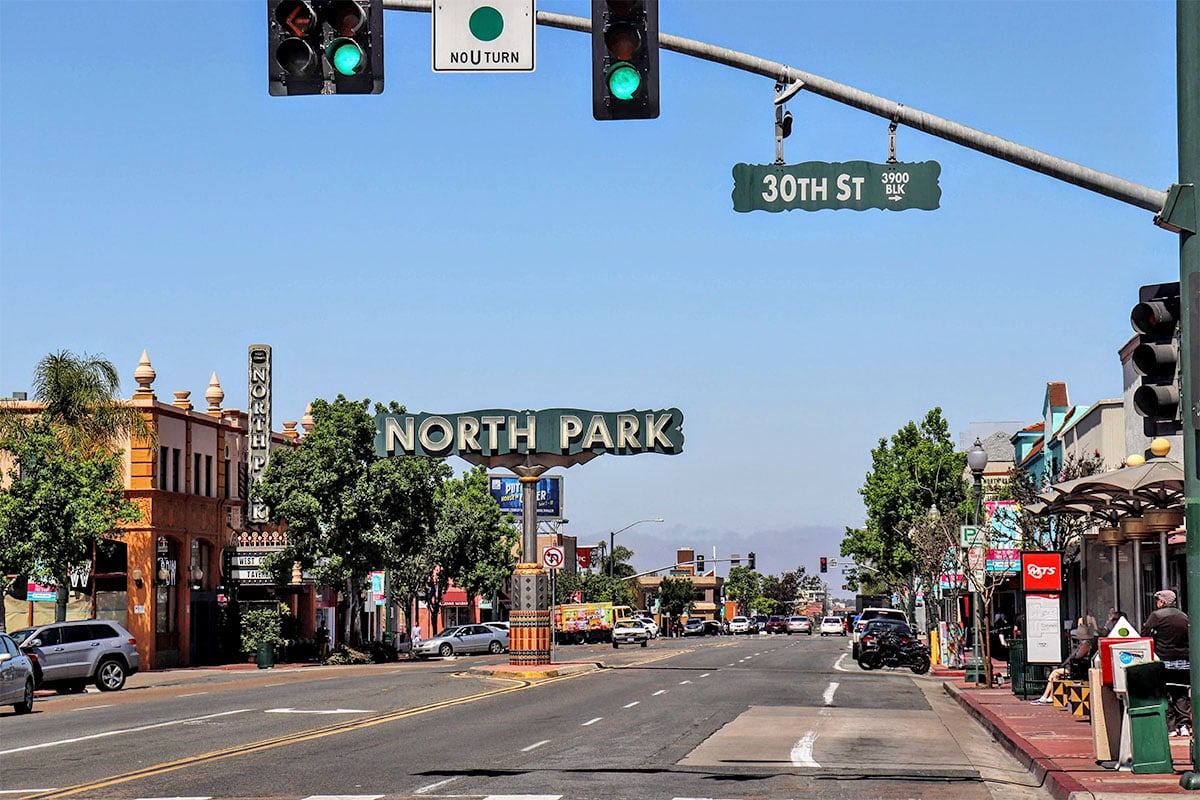 Whether it's the thrill of threading through Downtown's skyscrapers as you land at San Diego International Airport, the gas lamps that light the appropriately named Gaslamp District, or the Coronado Bridge dramatically sweeping across San Diego Bay, Central San Diego is what most people think of when picturing California's southernmost county.
While those elements are true and honest parts of Central San Diego, it's also where over one million culturally and socio-economically diverse people live and work every day. The result is a part of town you never really have to leave because you'll find everything you need, including your new favorite Vietnamese restaurant, a friendly neighborhood dentist, talented tattoo artists, and your pick of grocery stores mixed in.
Notable Neighborhoods and Cities
South Bay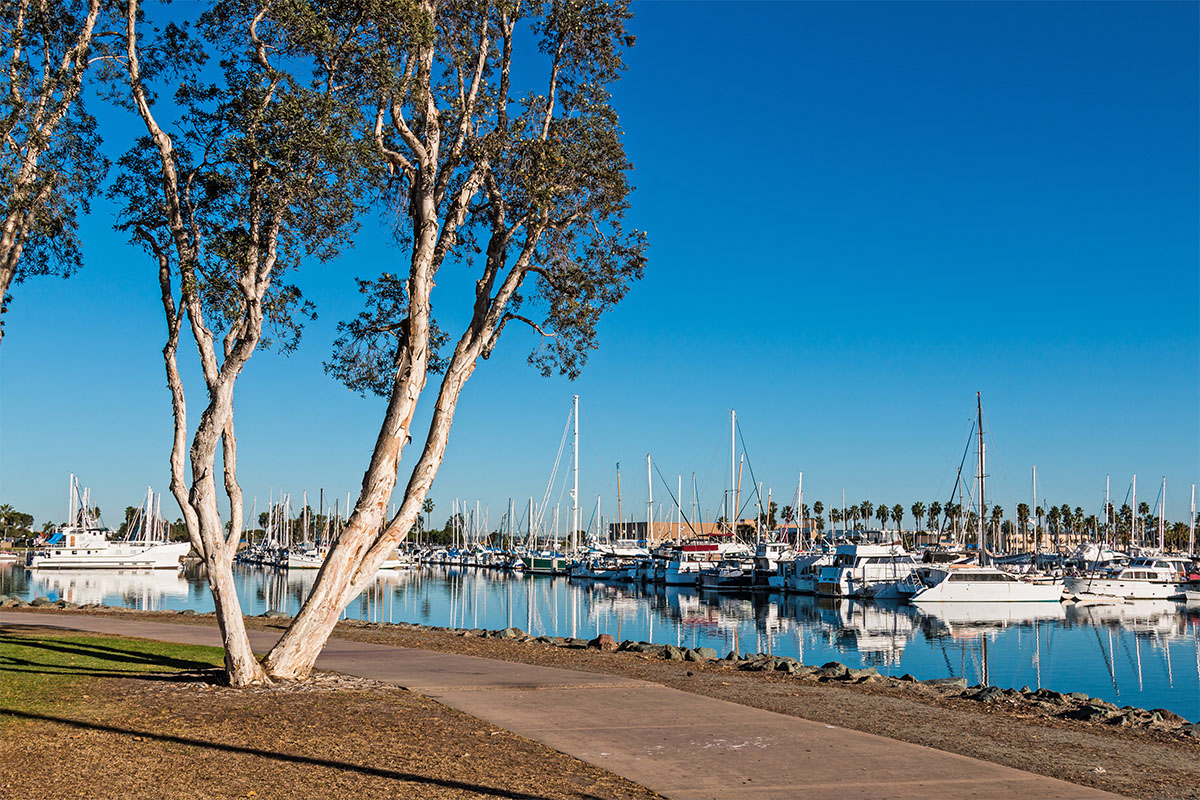 South Bay starts where the San Diego city center ends and extends all the way to San Ysidro where the United States border meets with Mexico. While this section of town used to be considered less desirable than other parts of the county, the past decade has been kind to South Bay, transforming it to the home of some of the city's most desirable suburbs without stripping it of its cultural offerings.
South Bay has the county's highest concentrations of immigrants and first-generation Americans, likely due to its proximity to the international border. This closeness molds this quadrant's own special cultural identity and provides the city with authentic Mexican food people travel from all over SoCal to eat. Homes tend to be slightly less expensive and often have larger yards and more privacy.
Notable Neighborhoods and Cities
North County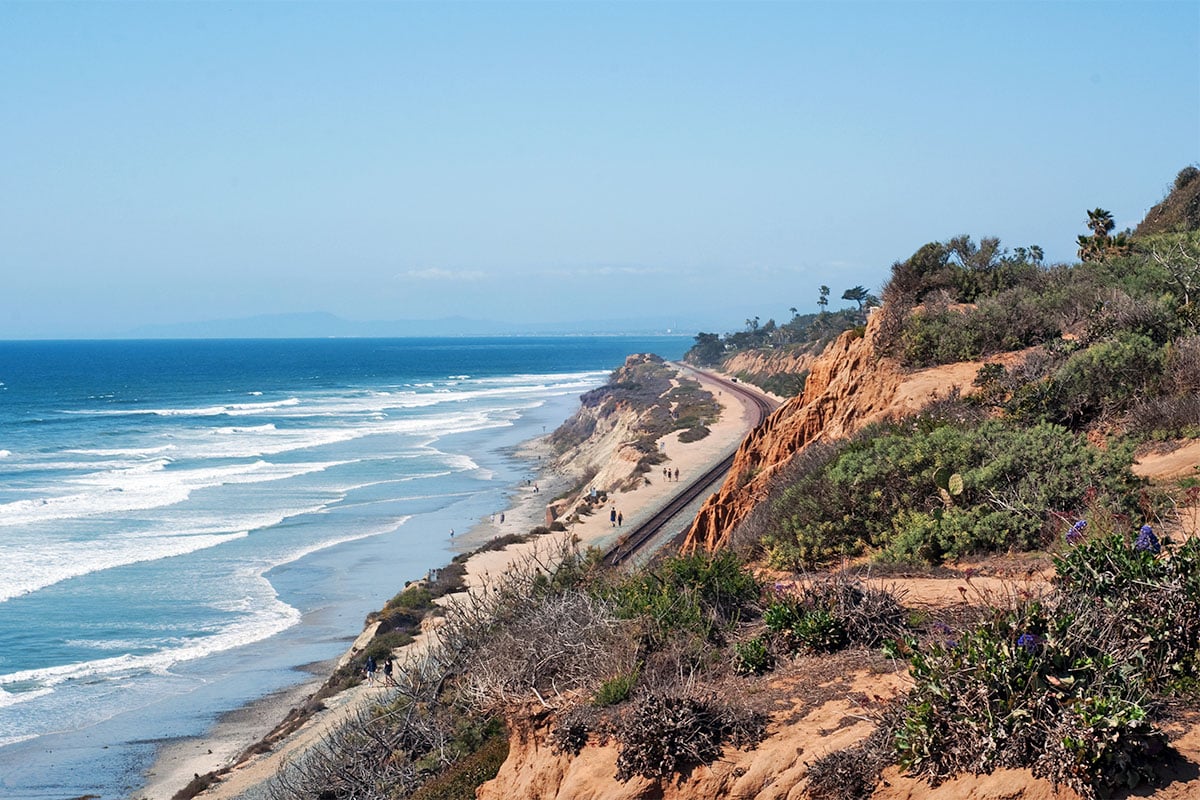 As with nearly everything in Southern California, most locals mark the change from Central San Diego to North Country by reading the freeway maps. North County begins where the 805 and the 5 freeways converge in Del Mar and stretches all the way up to where Orange County starts as you pass into San Clemente.
North County is then split into two halves: coastal North County and inland North County. Coastal North County is home to some of the county's most affluent residents who pay a premium for easy access to the Pacific Ocean, while inland North County is a haven for San Diegans who crave a less busy, quieter, and more spacious way of life in the mountains or the desert.
Notable Neighborhoods and Cities
East County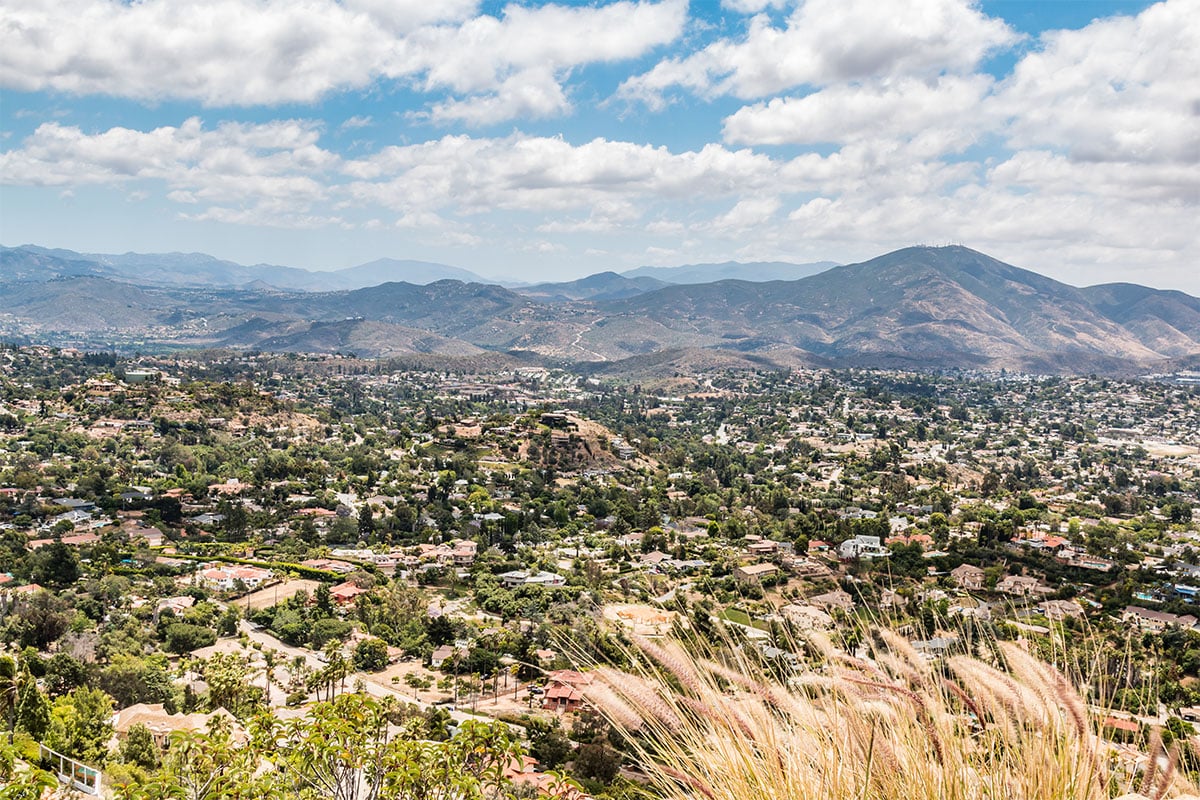 Unsurprisingly, East County sits to the east of central San Diego. This part of town offers quick and easy access—as in 15 to 30 minutes—to the museums in Balboa Park, the nightlife of Downtown, and several beach communities without the more exorbitant housing costs you find in other parts of the county. East County is known for providing more than access to other parts of San Diego; it's family-friendly with tons of parks, public libraries, and good schools.
Notable Neighborhoods and Cities