Can the class of 2018 afford the life in these cities?
Commencement marks the apogee of academic achievement: the culmination of years of scholarly work, immersive study abroad programs, and absolutely no parties (right?). Now that the class of 2018 have donned their caps and gowns to have illustrious degrees conferred upon them, the real work starts.
Fortunately, the future looks promising for recent grads: although CNN noted the real wages for the class of 2018 are "virtually flat" after inflation, it'll be easier for them to find a job in the first place. In April, the unemployment rate dropped to 3.9 percent—the first time that's happened since 2000. There are more than 6 million job openings in the U.S. right now, and the numbers of people quitting their jobs—as in leaving for a better position—is at a record high. The economy is doling out jobs, but the housing market is a little different.
Forbes recently called the 2018 housing market a "good news/bad news story." The good news was almost exclusively for sellers, who are benefiting from higher asking prices in ultra-competitive markets. For buyers? The article cited stats like less affordability, higher mortgage payments, and rising interest rates (translation: bad news). But with the class of 2018's ability to find a job and earn a solid starting salary, they can make a good investment in their future by getting into homeownership early.
We've looked at the average starting salary in four major cities to see which neighborhoods might be affordable and appealing for recent college graduates. While new grads likely won't be able to afford single-family homes, condos offer a gateway into homeownership at a more reasonable price point.
Here's our methodology:
Using NerdWallet's Affordability Calculator, we entered the starting salary for each city to help us determine how much a recent grad could afford for a traditional 30-year mortgage.
For the down payment, we went on the low end and calculated 20 percent of a recent grad's salary (as opposed to 20 percent of the total loan) to provide a basic framework. Depending on the type of loan they secure, that number will likely need to increase, but it's outlandish to expect a grad to put down, say, half of his or her salary right off the bat for a down payment.
We also selected that these hypothetical grads have good credit scores ranging from 690 to 719 points.
Here's where things got a little more presumptuous: We listed their minimum monthly debt obligations at $0. Hopefully, they don't have any student debt at all…but at least they've got a reprieve until they need to start paying it back.
Ready to see how they fared? Let's start with notoriously pricey San Francisco. After that, we'll run the numbers for Los Angeles, Chicago, and Dallas.
The City: San Francisco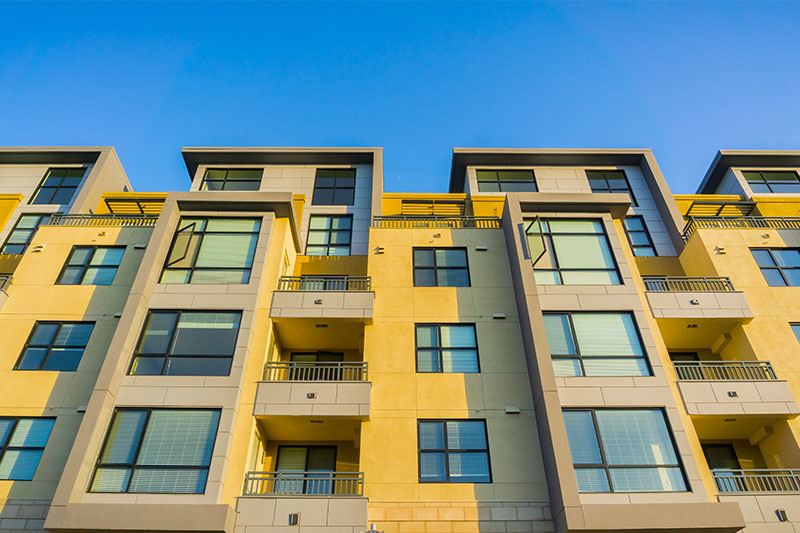 The allure:
It's beautiful, iconic, and a total tech hub, boasting the Bay Area and nearby suburb offices for companies like Salesforce, Adobe, Intuit, Dropbox, Uber, Twitter, Microsoft, Oracle, Apple, Tesla, and Google.
The average starting salary:
$63,995
Can they afford to live there?
Maybe. Even though San Francisco is known for its multimillion dollar real estate, there are some condos that could fit within a recent grad's budget. According to NerdWallet, a grad on an average starting salary in San Francisco could afford a place that costs $277,815 without stretching their budget uncomfortably. Lower Pacific Heights has some affordable condos, and if a grad could stretch his or her budget to the $300,000s they could find themselves in sun-filled South Beach.
Remember, the 20 percent of a grad's salary used as a down payment in this scenario barely covers 1 percent of the cost of the two condos above. Most loans require 5 percent, and anything below 20 percent comes with an added private mortgage insurance fee, so grads will have to save enough money for the down payment.
The City: Los Angeles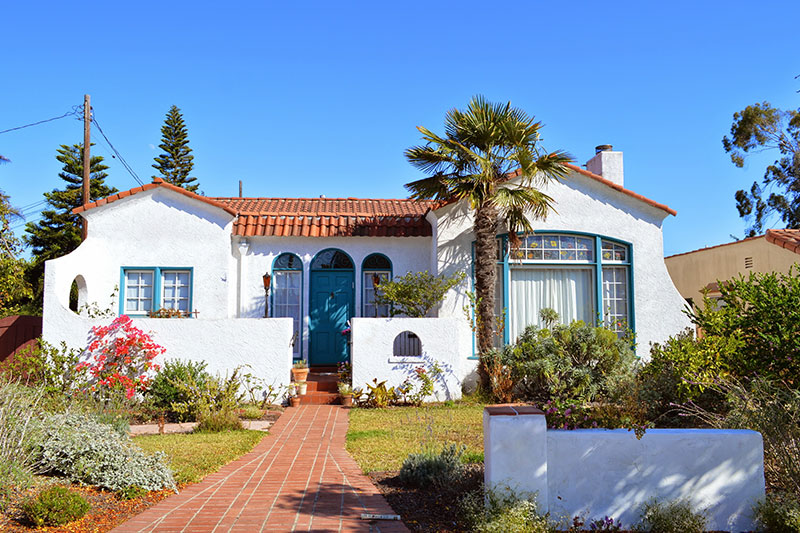 The allure:
Great weather and a diverse population. Los Angeles boasts a variety of jobs within the obvious film industry and the not-so-obvious Dole Food Company and Northrop Grumman Corp.
The average starting salary:
$56,386
Can they afford to live there?
Yes. According to NerdWallet, grads can work with a budget of up to $326,452 in Los Angeles. There are plenty of options to browse which are asking below that number. This cute option in Long Beach comes in under budget and is more or less turnkey. Just as in San Francisco, though, they'll need to pony up more—at least another $6,500—for a down payment.
The City: Chicago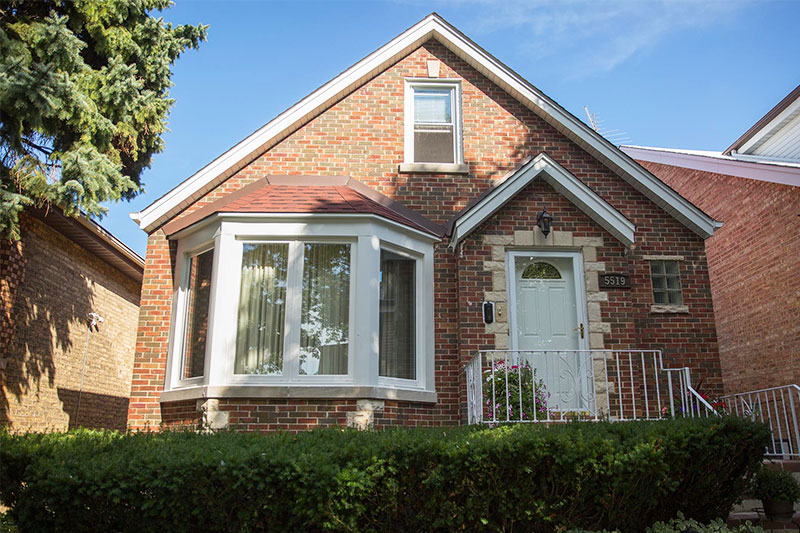 The allure:
A glittering skyline. Lake Michigan. Arts. Culture. Oprah. Obama. Not to mention great companies to work for in sectors like hospitality, finance, and tech.
The average starting salary:
$55,173
Can they afford to live there?
Looks promising. On that salary, a recent grad has a budget of just about $200,000 to look for a home. (But remember, they'll need to come up with more money for the down payment to avoid costly private mortgage insurance). Fortunately, Chicago has some options in neighborhoods like Jefferson Park and Lakeview that come in under budget, allowing for a higher down payment.
The City: Dallas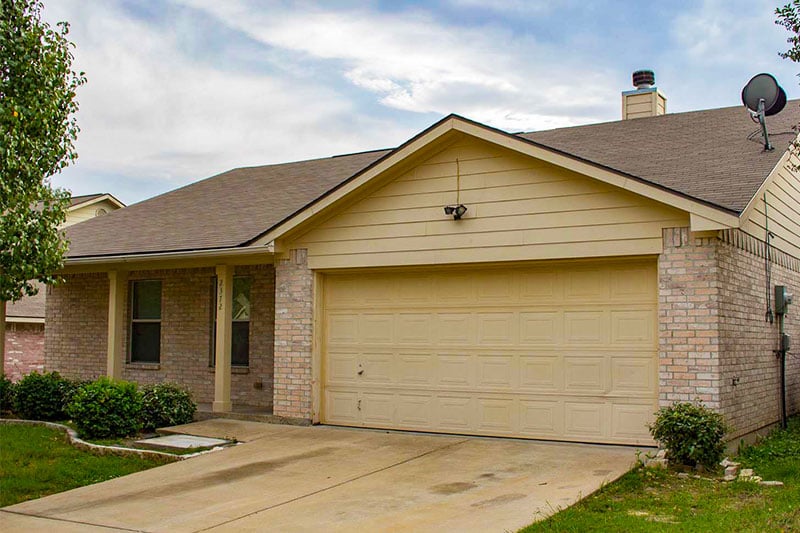 View homes in Dallas
The allure:
In addition to cultural offerings and a glitzy downtown, Dallas beat out San Francisco as Forbes' Best City for Jobs in 2017.
The average starting salary:
$50,743
Can they afford to live there?
Probably. Everything's bigger in Texas, and compared with the three preceding cities, everything's cheaper too. Although grads can afford just $181,000 worth of real estate in Dallas, they'll get more bang for their buck. Even in upscale Oak Lawn, there are options like this bright, recently renovated 500-square-foot-condo. In Preston Hollow, a new grad can live in this handsome condo with wood floors and recessed lighting. And if they're willing to think outside city limits, nearby suburbs like Plano, Arlington, Richardson, Irving, and Fort Worth offer tons of options at even more affordable prices.