Celebrate Fall at These Neighborhood Events in Las Vegas
Celebrate Fall at These Neighborhood Events in Las Vegas
The weather in Las Vegas is finally starting to cool down and days with 100-plus temps are behind us. Although this city hosts a ton of summer events, there's no shortage of activities in the fall. The city is home to numerous festivals, expos, and other fun events fun where locals can celebrate the changing season.
Here are some fall events to check out in these Las Vegas neighborhoods.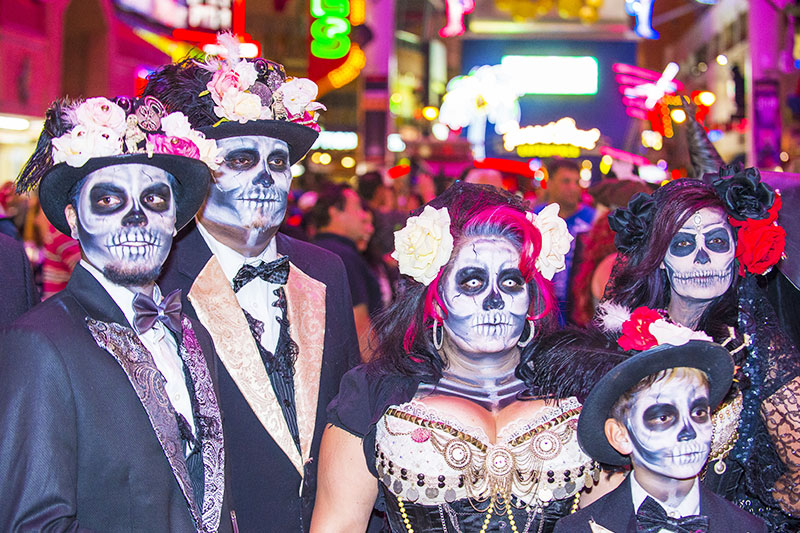 Downtown is one of the liveliest neighborhoods in the city, so it's no surprise that there's still plenty to do during the fall. On October 20, the neighborhood hosts the Downtown Brew Festival. Produced by Motley Brews, the 7th annual Downtown Brew Festival features over 200 craft beers from 60 breweries, live music, and local cuisine. This year's fest includes local breweries like PT's Brewing, Ellis Island, and Big Dog's Brewing Company.
Downtown residents can also check out the Las Vegas Bike Fest happening October 11-14. This event will feature famous music and entertainment like Puddle of Mudd and Foghat as well as a bike rally, bike rides, bike shows, a poker run, biker bingo, and slot tournaments. In conjunction with this event, the Ink Mayhem Tattoo Convention will be held at the Golden Nugget. This event will host daily tattoo competitions as well as more than 80 award-winning tattoo artists from all over the country.
Southwest is another hotspot full of activity, especially during the fall. The neighborhood hosts a variety of fall events that are family-friendly. If you didn't finish your spring cleaning, you can sell (or buy) antiques and other treasures at The Great Garage and Antique Sale at the Silverton Casino. This massive event, which is held on October 13th from 8 a.m. to 3 p.m., spreads out over a large portion of the casino's parking lot and has everything from furniture and clothing to electronics and art.
Another large outdoor garage sale will be at the master-planned community Mountain's Edge on October 6. The Fall Community Garage Sale will feature 70 sellers situated at Exploration Park's parking lot. Many residents will also be selling items out of their garages.
The Southern Highlands Fall Festival will take place on Saturday, October 20 from 11 a.m. to 3 p.m. at Goett Family Park. This free family-friendly event benefits the Southern Highlands Charitable Foundation and will include food, drinks, vendor booths, raffles, costume and coloring contests, and games.
Town Square also has a busy calendar in the fall that includes a variety of 5k races: the Danny Gans Memorial Champions Run for Life on October 20 and the Las Vegas Walk to End Alzheimer's on October 27. Town Square also hosts other fun fall events such as a Drum Circle on October 13 and Children's Storytime in the Square held every Wednesday through October 24.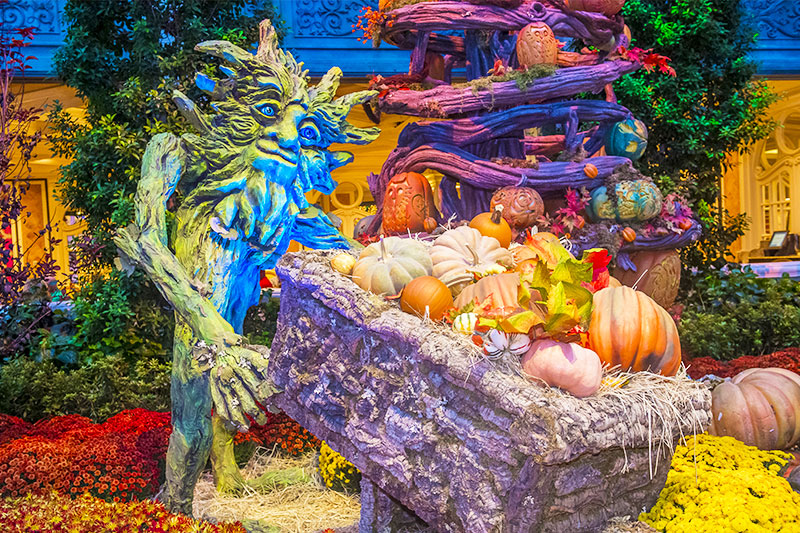 Henderson offers a wide range of local events throughout the fall. One is Fall into Fun at the Henderson Convention Center on Saturday, October 27. This free event allows residents support their community by shopping with local small businesses, vendors, and crafters.
And just because summer is over doesn't mean summer movie nights are gone too. The District at Green Valley Ranch hosts a fall movie night series that's free and open to the public. This family-friendly event is located behind the Whole Foods store and movie screenings are available until October 20.
Farther east in Henderson is the master-planned community ofLake Las Vegas. This development offers a ton of events for the fall. October is filled with activities, such as the 10-mile race called Tough Mudder Las Vegas, which includes over 20 intense obstacle courses, challenges, and team building activities.
A fun event for the whole family is the Rose Regatta Dragon Boat Festival on October 13, or the Neon Paddle on October 5,featuring residents floating in kayaks, electric pedal boats, or stand up paddleboards on Reflection Bay while the sun sets. Participants receive LED glow supplies so they can decorate their water crafts and light up the lake as the paddle along.
On October 20, Scary Symphony offers a Halloween performance by the Henderson Symphony, and the Audi Henderson LLV Classic on November 3 provides locals with a culinary and beverage festival at Reflection Bay's event lawn and beach clubhouse area.
Active adults who live in this master-planned community can check out the Suncoast Casino on October 10 for the Summerlin Senior Expo. It's free and includes various vendors, health screenings, and programs and services that cater to the 55+ crowd.
Residents who want to be more active and support a worthy cause can check out the Making Strides of Las Vegas on October 28. The event supports breast cancer awareness as well as the American Cancer Society.
Summerlin's Fall activities also include the Festival of Arts over at Downtown Summerlin on October 13-14. This free event is open to the public and features live music, entertainment, children's activities, food from local eateries, and about 100 artists showcasing their work for sale.