San Diego Local Life
Celebrate Memorial Day in These 5 San Diego Beach Neighborhoods
In San Diego, a three-day weekend means it's time to hit the beach for barbecues, bonfires, surfing, sailing, and the season's first sunburn. Locals flock to nearby beaches during this time to enjoy the season's best weather and beautiful ocean breezes. San Diego County lays claim to 70 miles of pristine coastline, and the city is home to several distinct beach communities, each with their own quirks and amenities.
If you're looking for somewhere to hang out over Memorial Day weekend, here are the five best San Diego beach neighborhoods.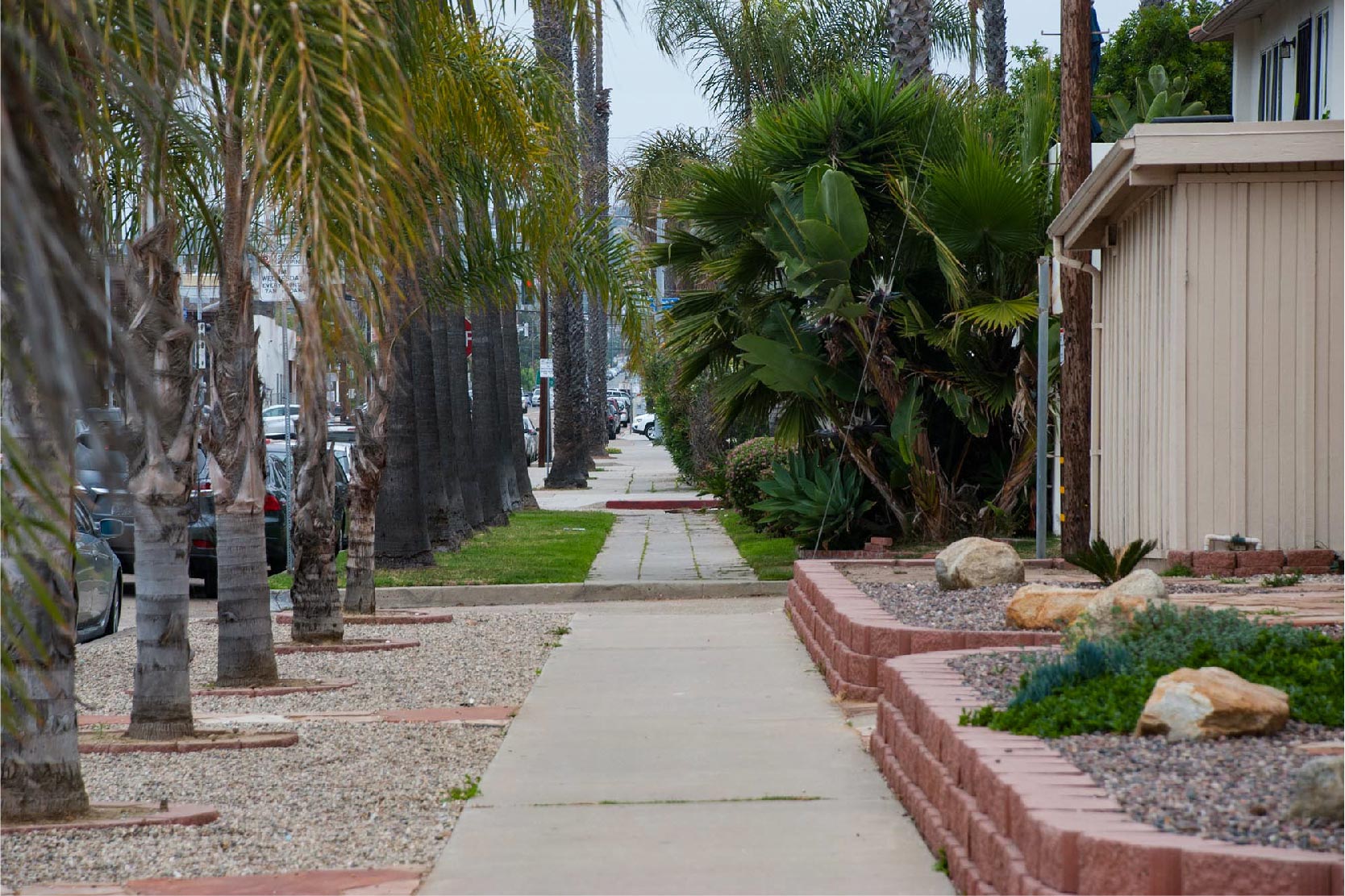 Pacific Beach, or PB as locals call it, is a prime beach neighborhood. It has a median sale price in the high $700s, according to Neighborhoods.com data, but a house right on the beach might put you back $1 million to $3 million.
PB overflows with lively bars, casual eateries, classic beach entertainment, and late-night taco joints, making it a haven for sunbathers, surfers, and party people looking to have some fun on and off the beach. After the sun goes down, Pacific Beach comes alive. It's not uncommon to find a line forming outside of Pacific Beach Shore Club, a neighborhood beach bar where patrons can have a drink while enjoying scenic views of the Pacific Ocean. During the day, you'll see residents and visitors alike searching for a morning-after hangover cure at Kono's Surf Club Cafe; it's known for tasty breakfast burritos and strong cold brew.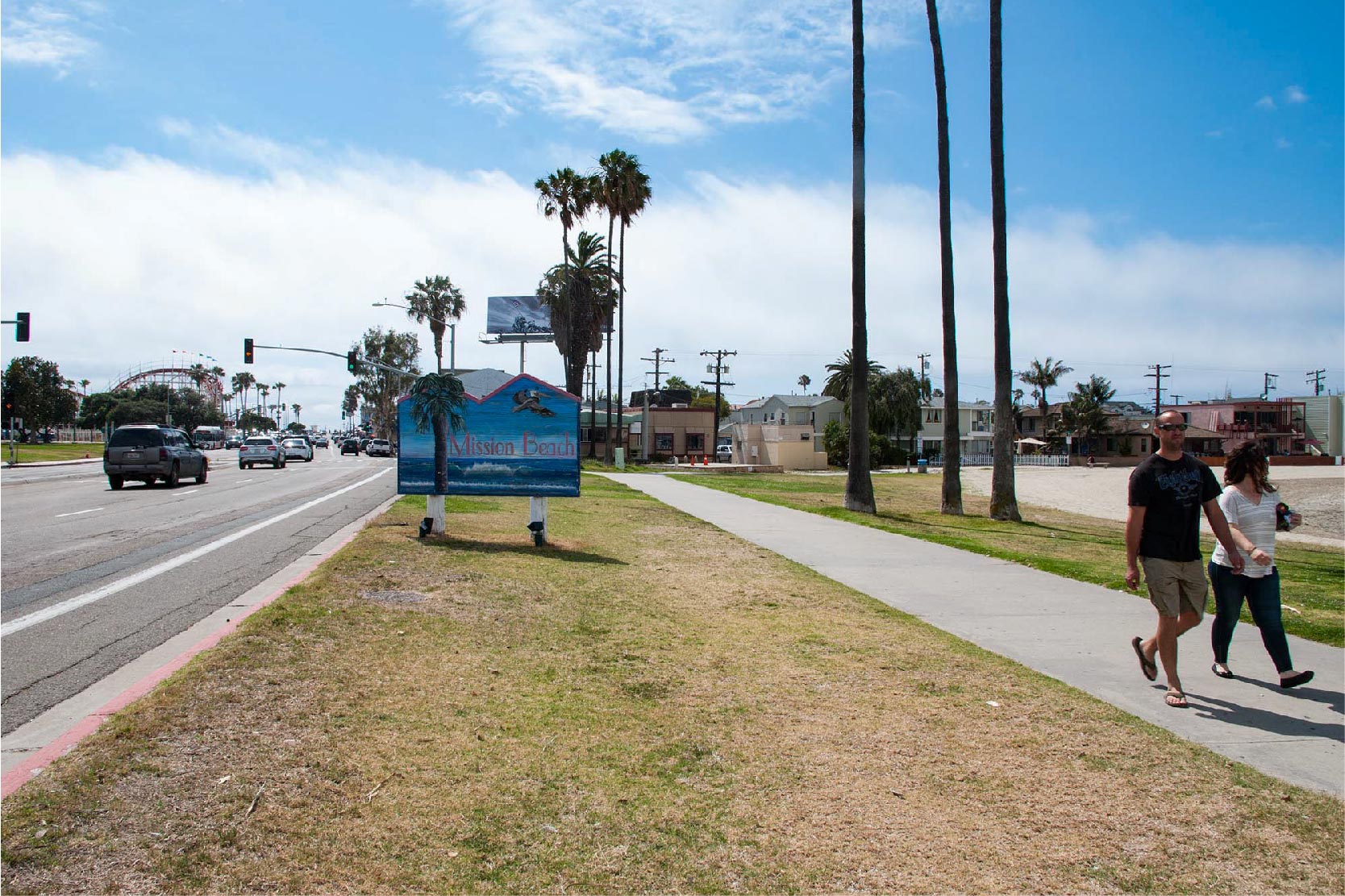 Located just south of Pacific Beach and right across the street from Mission Bay Park, Mission Beach is best known for Belmont Park. At San Diego's very own seaside amusement park, spend the summer months riding roller coasters, playing carnival games, and indulging in delicious fair food.
For the less daring, strolling, bike riding, skateboarding, and some people-watching opportunities are easy to come by along the paved boardwalk connecting Mission Beach to Pacific Beach. Beyond stellar views and outdoor exercise opportunities, the beachfront boardwalk is lined with restaurants, bike rental shops, souvenir stores, and exciting attractions.
In addition to having a lively seaside amusement park, locals living in Mission Beach also enjoy a beautiful beach community setting, with homes priced from the low $800s to over $11 million.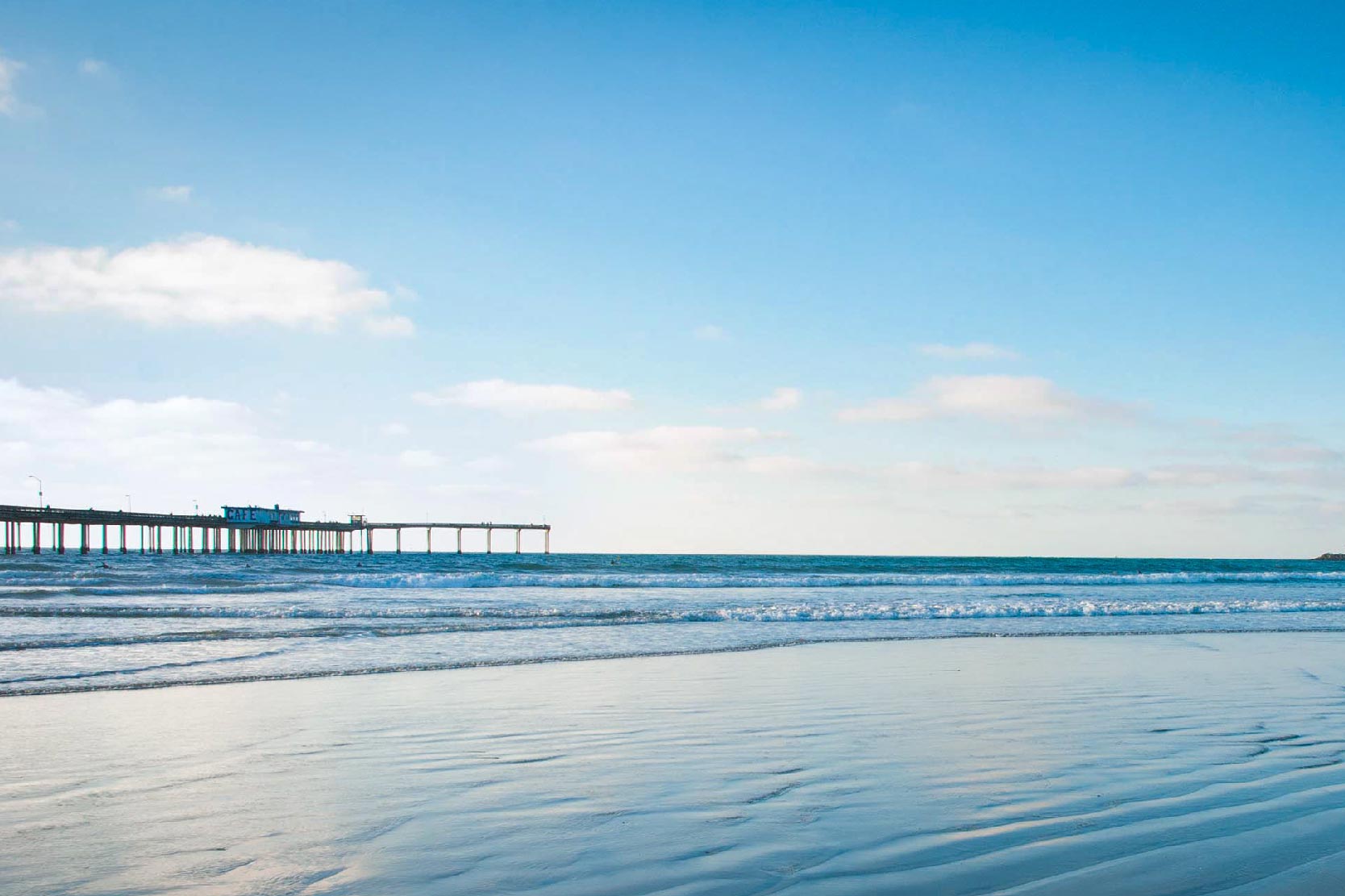 Ocean Beach, affectionately called OB by locals, is all about good vibes. This community exemplifies the beach-surfer lifestyle, which has become synonymous with Southern California.
Half of this stretch of sand is one of the city's rare dog beaches where four-pawed friends are free to explore off leash and frolic in the surf and sand. The other half of the beach is separated into beach volleyball courts, bonfire pits, and a dedicated surfboard-free swimming area. These waters serve as a standing double-dog dare for surfers who like to tempt the fates by threading the cement pylons that hold the Ocean Beach Pier over the waves. The surrounding area is packed with yoga studios, tattoo shops, casual restaurants, and plenty of bars, making it a perfect place to spend a three-day weekend.
Though you can find a few condos, homes in Ocean Beach are primarily single-family residences, and a beach bungalow or ocean view condo in this neighborhood will set you back $1 million.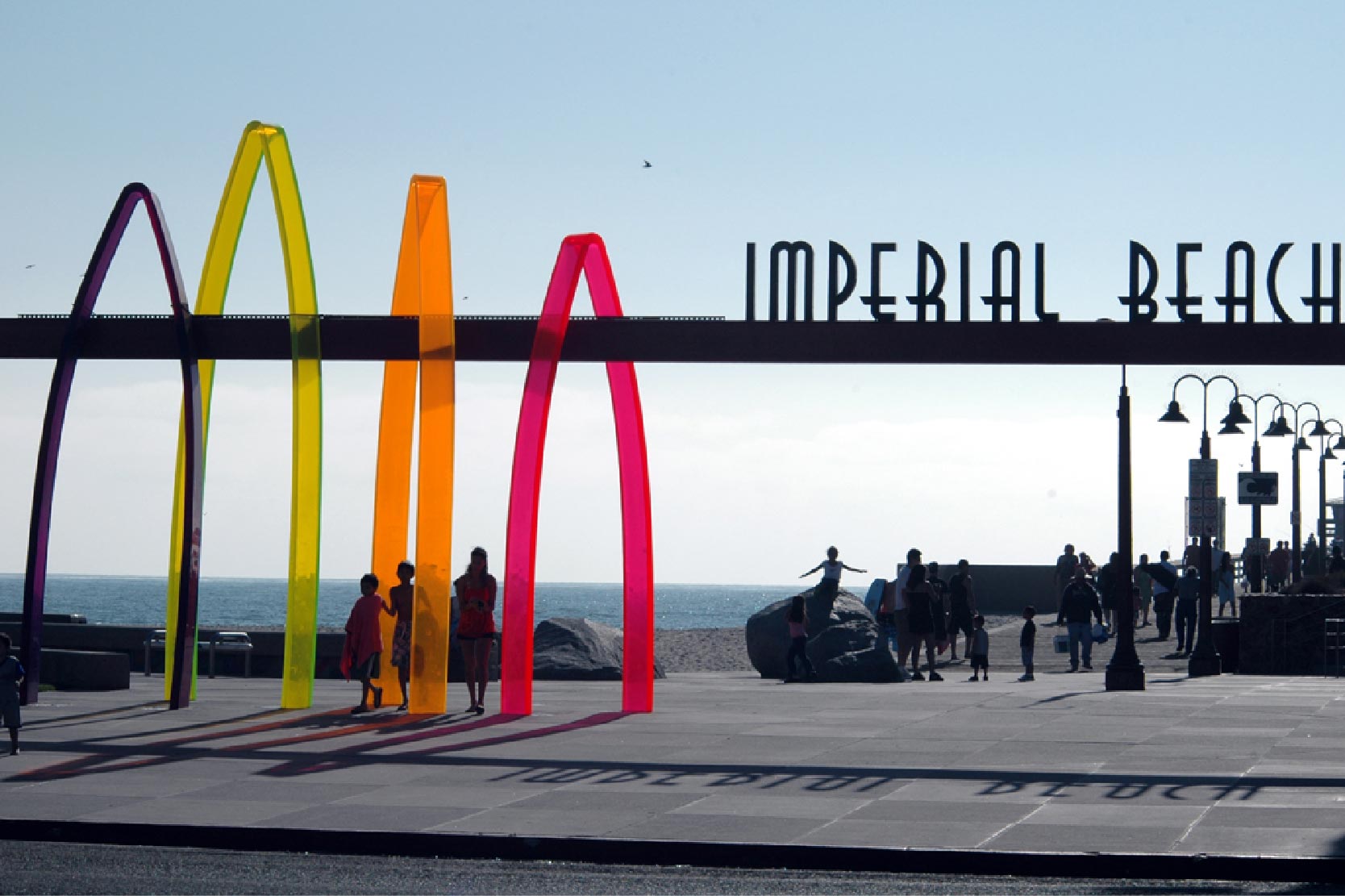 This residential beach city in San Diego County is located where the Coronado Peninsula attaches to mainland San Diego. It was once considered just a sleepy beach town but has slowly evolved into a hub for local events like the weekly Imperial Beach Farmers Market and the San Diego Imperial Beach Triathlon.
Residents congregate along the four-mile stretch of beach where they can swim, surf, sunbathe, play beach volleyball, or go horseback riding. When locals aren't enjoying the day at the beach, they can be found socializing at the local eateries, sweet shops, and breweries that line Seacoast Drive, which runs parallel to the Imperial Beach Pier. The pier is also a popular spot for locals to hang out, go fishing, or just enjoy beautiful sunsets over the Pacific Ocean.
Despite its popularity among visitors and locals, Imperial Beach is still one of the most tranquil, low-key beach communities in the San Diego area and continues to maintain its small-town charm.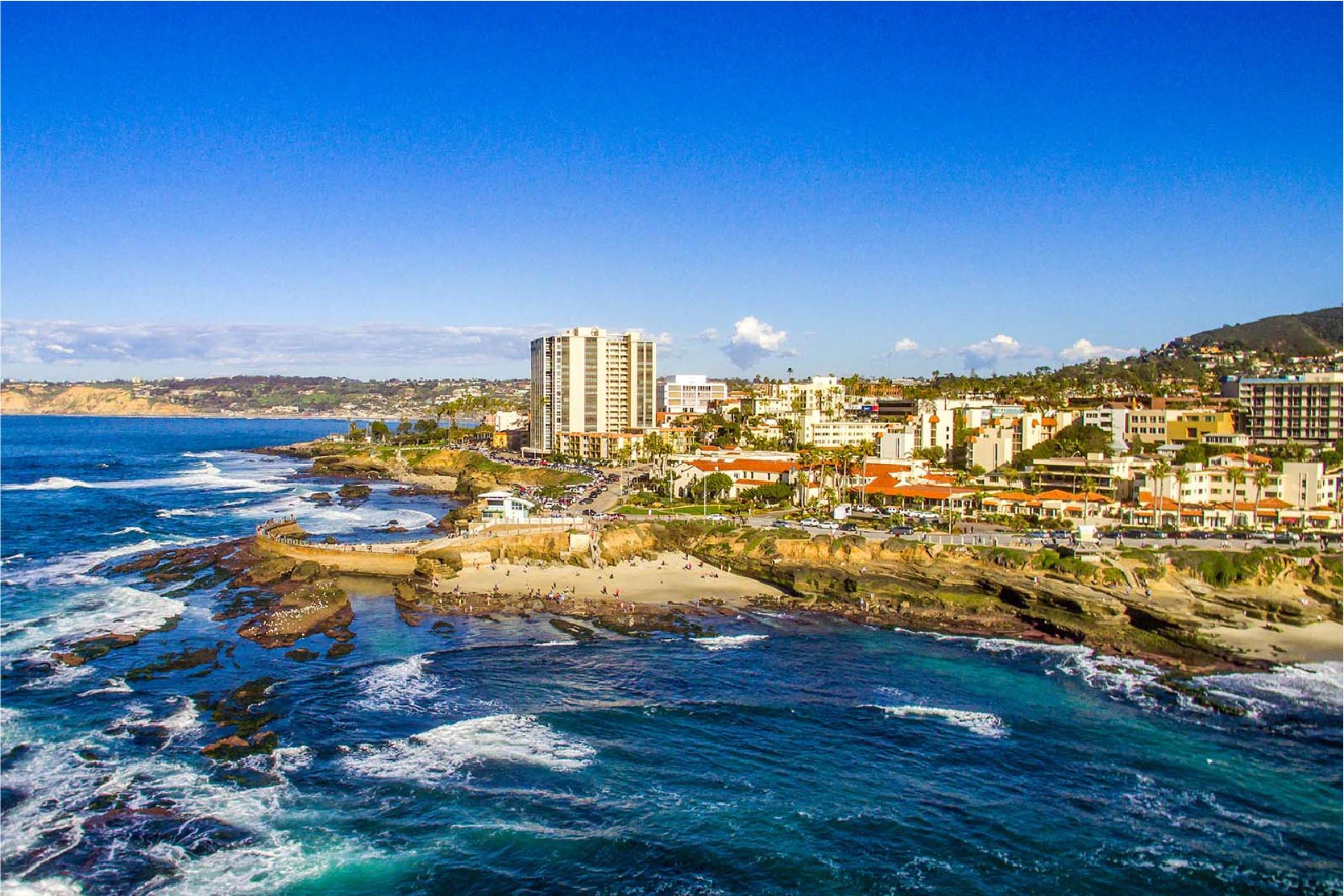 Ideally situated in La Jolla, La Jolla Shores is where San Diegians go to paddle board, kayak, snorkel, and scuba along the one-mile stretch of beach.
Beach-goers who want to see some underwater creatures like starfish and sea anemones should head north of Scripps Beach and towards the pier during the low tide when the tide pools are exposed for a short while. Primarily a quiet residential area with a small line of shops and restaurants, La Jolla Shores is removed from the larger and busier high-end shopping district at the city center.
La Jolla Shores is one of San Diego's most desirable neighborhoods and housing prices reflect its coastal location. The median home price in La Jolla Shores is $1.2 million, and most homes in this neighborhood are single-family residences, there are a few condos and attached homes available.