Celebrities That Live in Las Vegas Neighborhoods
Celebrities That Live in Las Vegas Neighborhoods
Miami, Los Angeles, and NYC are cities that are synonymous with celebrities and their glitzy mansions within exclusive neighborhoods. Over the last few decades, Las Vegas has slowly evolved like those popular cities and is home to more celebs residing in some of Sin City's neighborhoods.
The convenient location, lavish activities, high-end amenities, and exciting events have become somewhat of a celebrity magnet. There are a lot of celebs that choose to live on The Strip, but some decide to venture out and find local neighborhoods to make their own. Find out which neighborhoods these celebrities live in and call Las Vegas home.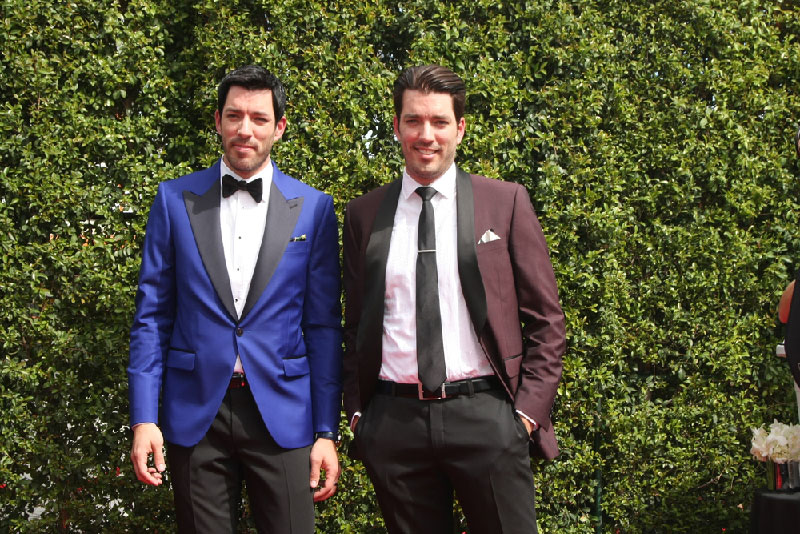 Who doesn't love the tall and talented twins and home renovation experts from the HGTV show "Property Brothers?" It was a big deal when the iconic duo announced they were moving and building their dream home in Las Vegas a few years ago.
According to the Review-Journal, Drew and Jonathan Scott chose the Spring Valley neighborhood for their property. Their 5,000-square-foot home sits on a half-acre lot and includes a guest house, swimming pool, water slide, outdoor movie screen, basketball court, and putting green. Their home and its renovations were featured on the HGTV show "Property Brothers At Home."
It's no surprise that the twins chose Spring Valley as their home base, as it is located near everything they could want or need while offering a quiet distance from The Strip. Just a few minutes away from the action, Spring Valley offers a myriad of restaurants, shopping, and nightlife options.
According to neighborhoods.com, houses in the area range from about $50,000 to the lower $2 millions, and the median sale price is in the mid-$200s. Another benefit of this neighborhood is that it is very pet-friendly.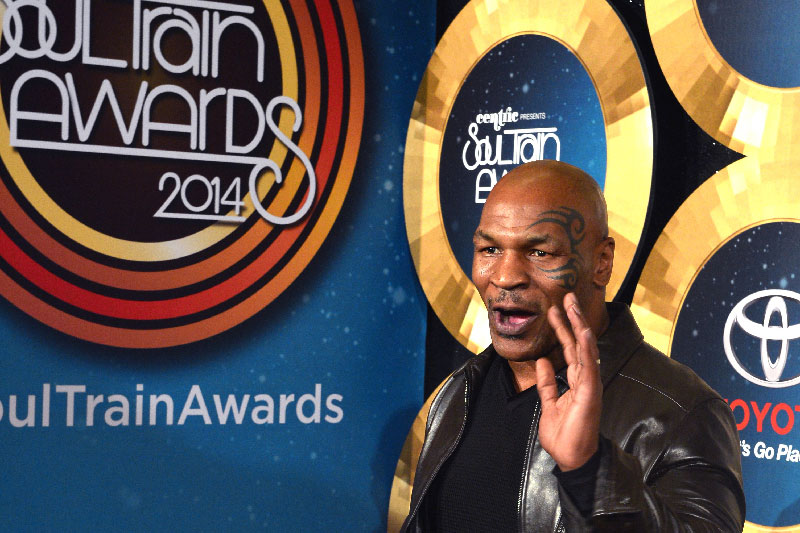 Locally, the boxer and actor is known for calling the Seven Hills neighborhood home. This suburban community sits atop the hills in Henderson and is known for being a high-end and exclusive neighborhood. Not only is this community lavish, but it's also located in a city named by Forbes as one of America's safest.
According to the Review-Journal, Tyson's home sits on 10,000 square feet of land, has its own private gate and entrance, and the price tag on the property was at $2.5 million.
For those interested in the area, the Seven Hills neighborhood has a lot to offer. The median sale price for homes in this part of town is in the mid-$400s. The location boasts some of the best views of the city, has 25 distinct neighborhoods within its borders, and offers plenty of open space which makes it great for a variety of outdoor activities. The M Resort, The Rio Secco Golf Course, and the Henderson Executive Airport are all minutes away from Seven Hills.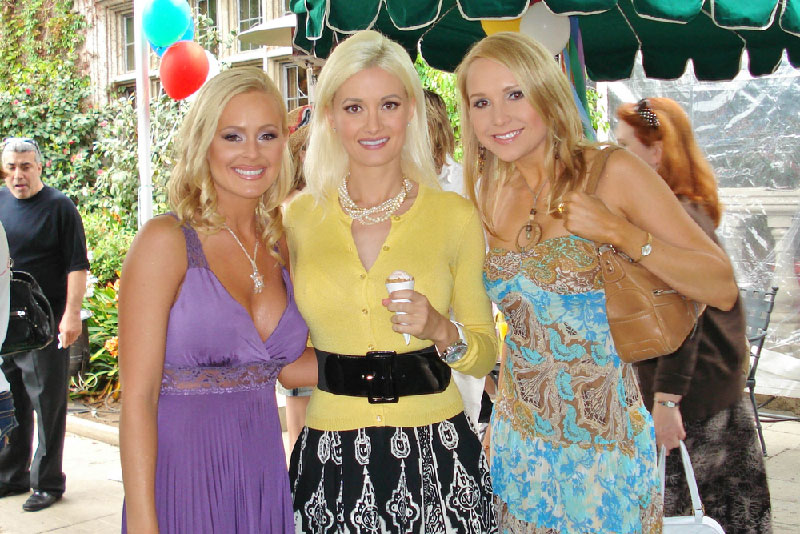 As explained in the LA Times, former Playboy bunny Holly Madison doesn't spend 100 percent of her time in Vegas, but she does have a home in the city. Her Rancho Circle home, which she shares with her husband Pasquale Rotella, is an older housing development near the downtown area.
Rancho Circle is known for massive custom homes on large lots, a rich and colorful history, and prominent residents, so it's no surprise that the median price of a home in this neighborhood is in the low $700s. The area is mostly made up of elegant single-family residences that are traditional and Spanish-style ranch homes.
Since Rancho Circle is in the downtown area, there's an abundance of activities that keep residents busy. From the multiple museums and unique bars to the restaurants and shopping options, there's something for everyone in this very walkable part of the city.