The Most Walkable Neighborhoods in Las Vegas
The Most Walkable Neighborhoods in Las Vegas
There's good news and bad news when it comes to living in Las Vegas. The bad news is that you'll probably need a car to survive. Even though there is the RTC bus system, Vegas isn't a city known for having stellar public transportation for everyday living. According to Walk Score, the city only has a transit score of 34. Sure, you could get around without a car, but it won't be fun — especially during the summer months.
The good news is that the Walk Score is a little bit better at 41. Some neighborhoods absolutely require a car, but there are some parts of town with excellent layouts and amenities perfect for getting around on foot.
Downtown Las Vegas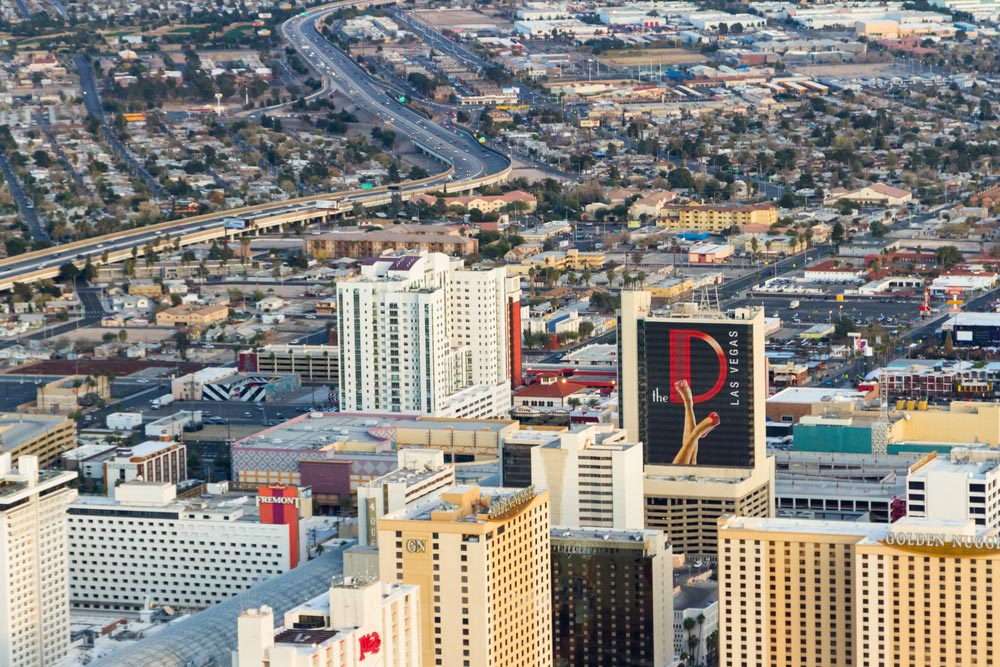 Downtown Las Vegas has come a very long way over the last few years. This is mainly due to the CEO of Zappos, Tony Hsieh, and the Downtown Project. Since the Downtown Project went into effect, Downtown Las Vegas has been revamped, cleaned up, made safer, and turned into a preferred hangout spot. There has also been a noticeable shift in the quality of businesses and activities in the neighborhood.
The area has become easy to navigate and very walkable. It's easy to enjoy all downtown has to offer on foot.
Fremont Street, or as some still call it 'old Vegas', has a variety of hotel and casinos, bars, nightclubs, restaurants, and unbelievable people watching. There is also the Fremont East Entertainment District, which has a ton of hip and trendy spots worth checking out. Most of the places in this area have unique specialty drinks, creative menu items, and no dress code (unlike The Strip).
Just east of the Fremont East Entertainment District and The Fremont Street Experience is Container Park. Container Park is an outdoor shopping area where the retail shops and restaurants are actually made up of shipping containers. There's also entertainment on hand, including a kid's playground and a flame-throwing, 55-foot-tall praying mantis that shoots fire. You know, the usual stuff.
Also downtown, The Arts District is a separate neighborhood packed with culture and a style of its own. This area has a variety of retro shops, vintage stores, coffee shops, art galleries, and studios. It's also the home of First Friday, a monthly arts festival.
Summerlin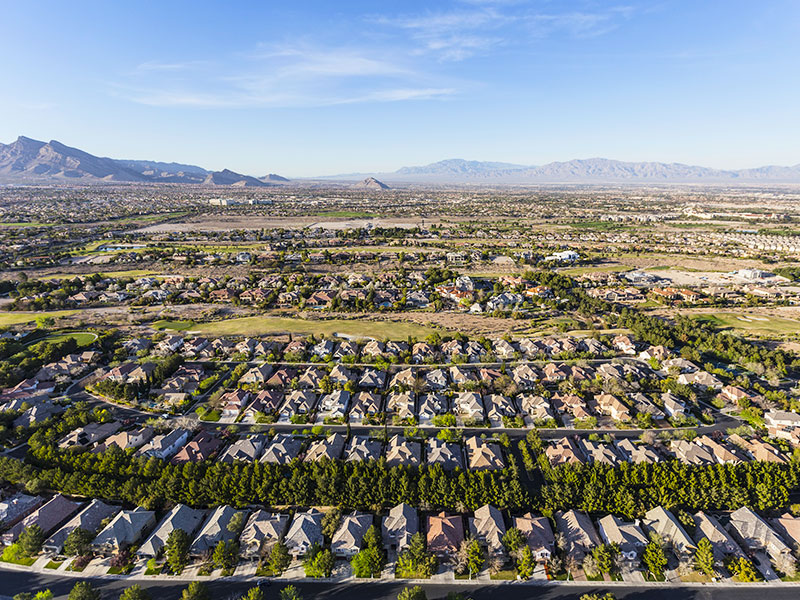 Summerlin is hands-down one of the prettiest, most family-friendly, and most prominent neighborhoods in the city. It's also very walkable, offers a great location, and has a lot to offer visitors and residents. The community has a variety of amenities that make it walkable, including 150 parks, nine golf courses, 150 miles of trails, areas for hiking and rock climbing, and more.
Summerlin is also minutes from Red Rock Canyon National Conservation, a very popular landmark with trails for hiking, horseback riding, biking, and camping.
Also located in Summerlin is Downtown Summerlin, a large outdoor shopping center with over 125 stores and restaurants, and Red Rock Hotel and Casino.
Lake Las Vegas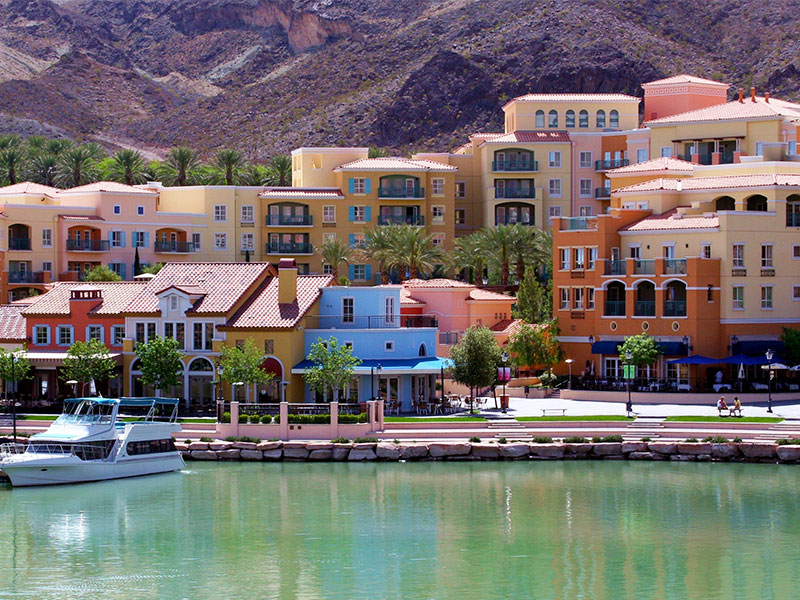 Lake Las Vegas isn't technically in Las Vegas (it's in Henderson), but it is another gorgeous and walkable neighborhood. LLV was named one of the countries best places to live by Money Magazine three different times.
The Lake Las Vegas community is perfect for anyone looking to enjoy a variety of high-end amenities and outdoor activities. The area has 184 miles of outdoor trails, a sports club, a golf course, parks, a range of restaurants and shops in the village, and its own private grocery store. Everything is accessible on foot from the residential areas.
The community also has something not many other residential neighborhoods can brag about having: a 320-acre freshwater lake and ten miles of shoreline. So if all the trails, parks, and amenities aren't enough, you can always just walk around the lake.