Chicago Real Estate Development
Chicago Neighborhoods Where Green Developments Are Taking Root
Chicago has pledged to support environmental and sustainability initiatives, reflected in Mayor Rahm Emanuel's ambitious plan to power all city buildings with renewable energy by 2025.
"I want Chicago to be the greenest city in the world, and I am committed to fostering opportunities for Chicagoans to make sustainability a part of their lives and their experience in the city," he said in a statement.
But the green wave isn't just restricted to the city's public buildings. Private projects in Chicago neighborhoods are also promoting sustainability. Here are three new environmentally friendly developments coming to the city.
Fulton Market - A Green Office Building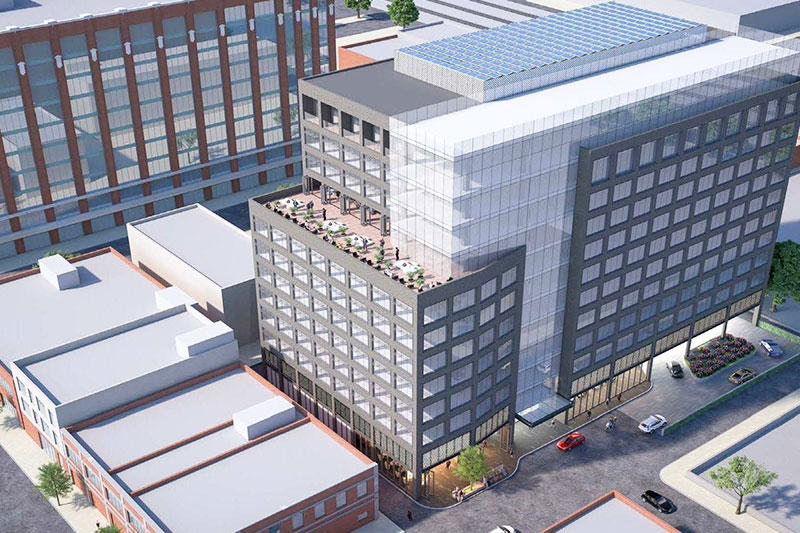 Fulton Market is an increasingly dense neighborhood with new, towering skyscrapers jostling for a place in the city's skyline. Developer Mark Goodman & Associates is adding a new office building to the neighborhood, but this building will be constructed using Passive House standards which are more often seen in Europe, according to the Chicago Tribune.
Passive House standards claim 75 percent more energy efficiency than other types of modern construction, according to the report. These standards include elements like continuous insulation, high-performance windows and doors, and solar gain.
"I think we're at the inception where energy and environmental is going to be a major part of buildings that are built," Mark Goodman told the Chicago Tribune.
The 12-story, 268,000-square-foot office building, set to be located at 310 N. Sangamon St., is expected to cost $115 million, according to the report. The project will still need to get zoning approval before moving forward.
Also, you might see more open space carved out in the neighborhood, if Related Midwest gets its way. The developer is aiming to convert some of the inner lanes on Randolph Street into pedestrian- and bicyclist-friendly space with walkways, bike lanes, and outdoor cafes.
Lakeview - A Living Wall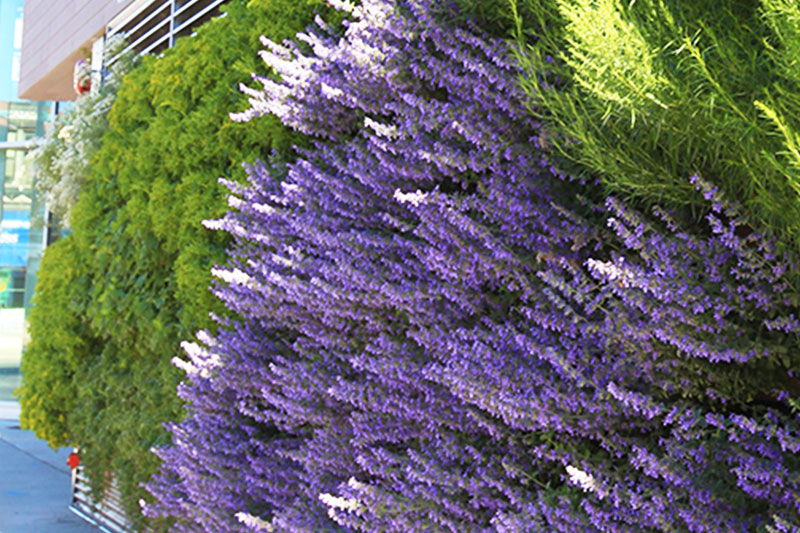 A redevelopment project led by Novak Construction brought a 75,000-square-foot Whole Foods to Lakeview. The organic grocery store is now home to a 10-foot high, 4,740-square-foot "living wall." The LiveWall is divided into three sections and supports more than 5,000 perennial plants, according to Living Architecture Monitor. The green installation relies on natural light and rainwater to thrive.
"The living wall represents what Whole Foods is all about: organic, natural, and intimately tied to the neighborhoods we serve," Nick Aholec, the construction project manager with Whole Foods Market's Midwest support office, told the publication.
The North Branch - The Wild Mile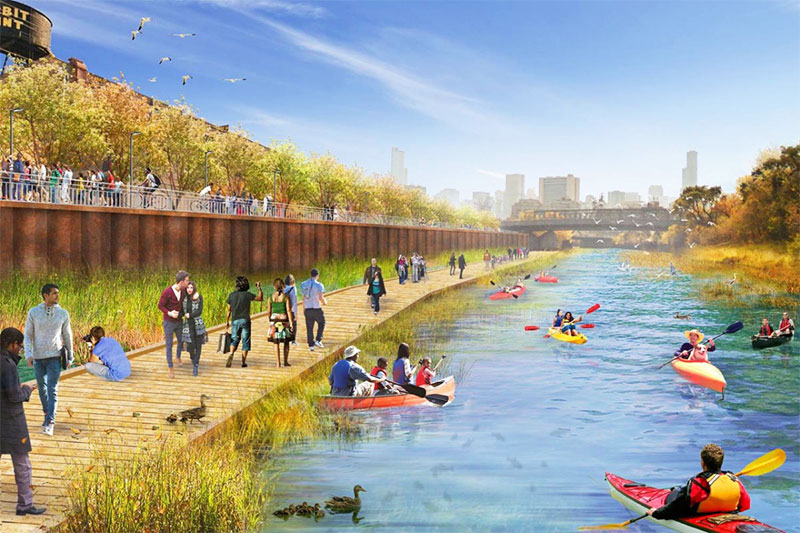 Chicago's North Branch Framework touches on multiple neighborhoods including Bucktown, Lincoln Park, River West, and River North, according to the Chicago Tribune. The banks of the North Branch of the Chicago River are becoming increasingly developed, but a new project from Urban Rivers will set aside extensive open and natural space. The city has approved funding for the "Wild Mile," an ecologically focused space that will include a pier, floating gardens, forested areas, and public walkways. The project also aims to encourage the growth of native plant and wildlife.